Labor Day is right around the corner and the heat is one! And what better way to celebrate than the tantalizing taste of barbecue sizzling on the grill. Whether you like your chow Texas-style, classic American, or served with a twist, we've smoked out some of DTLA's best BBQ joints, many just a short distance from Circa. Feel like playing grill master at home? Circa offers exceptional outdoor amenities including deluxe barbecue grills, open air fireplaces, and congenial spots to gather and entertain.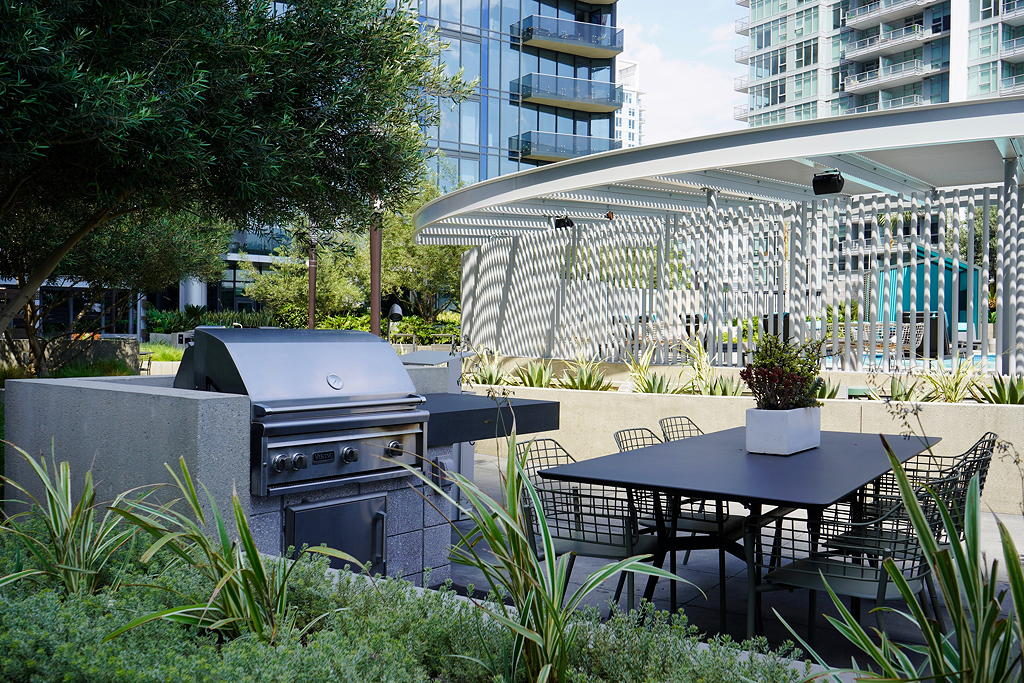 Top quality barbecue grills and intimate open air dining spaces are among Circa's most popular outdoor amenities.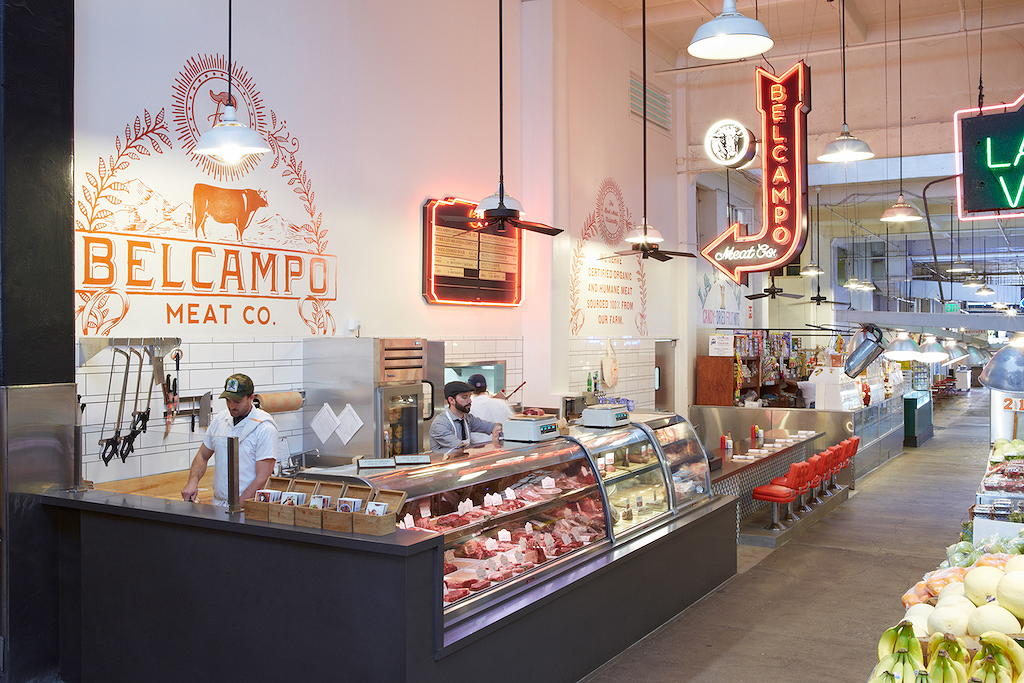 Belcampo Meat Grand Central Market 317 S Broadway Los Angeles, CA 90013
Part country cafe and part full-service butcher shop, Belcampo Meat presents organic, grass-fed meats that have been raised on their own 10,000 acre ranch near Mount Shasta, and custom-butchered in house. Stock up on choice cuts for your next BBQ and grab some sides to go, including bowls, salads, and fries.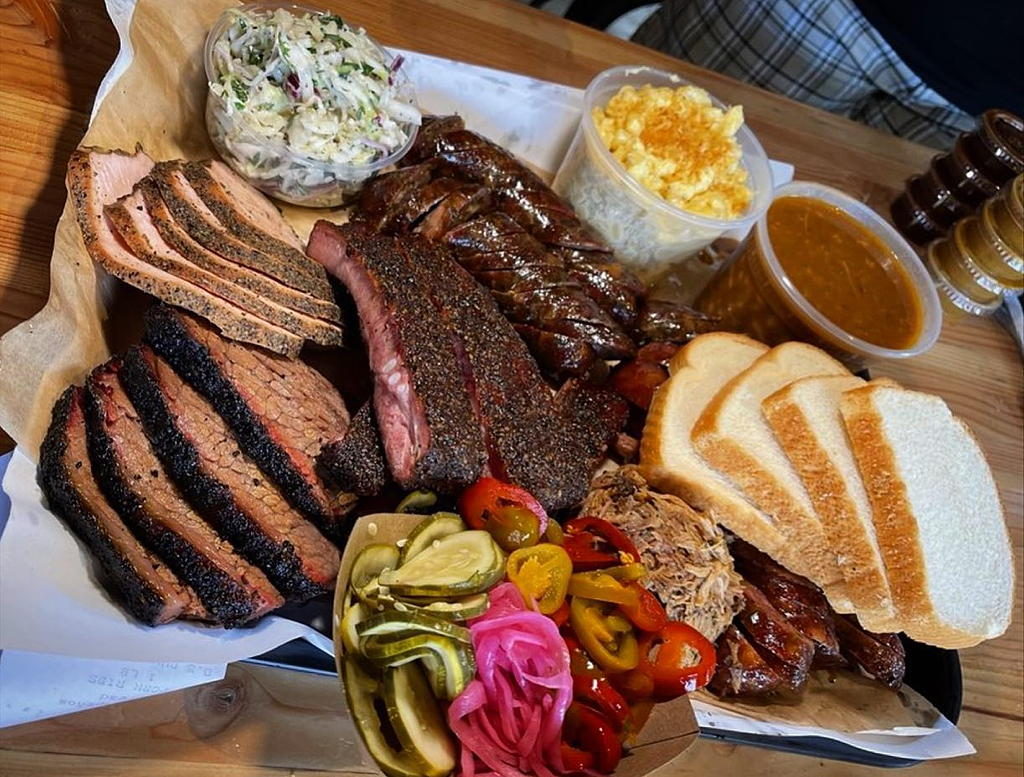 Moo's Craft Barbecue 2118 N Broadway Los Angeles, CA 90031
Recognized by Food & Wine's Best Barbecue 2020 and acclaimed by LA Times and Eater LA, Moo's Craft Barbecue started as an underground BBQ pop up in a small East Los Angeles backyard in 2017. Inspired by Texas Barbecue, Moo's uses old school techniques to produce delicious, melt in your mouth smoked meats with a Cali Mex twist. Moo's recently opened a new restaurant location in Lincoln Heights and they will also be popping up at Smorgasburg LA starting August 29.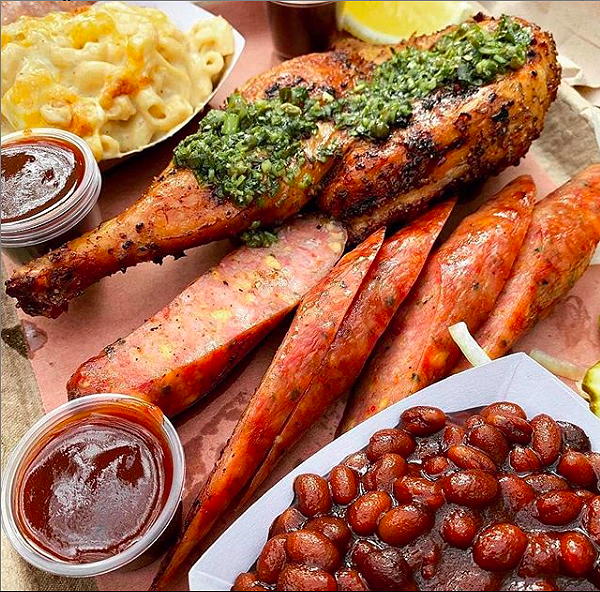 Horse Thief BBQ Grand Central Market 324 S Hill St. Los Angeles, CA 90013
Named named one of the best BBQ restaurants in Los Angeles by Eater LA, Horse Thief BBQ was founded by two native Texans, Wade McElroy and Russell Malixi, to showcase the classic smoked meats of Central Texas. Signature dishes include pork spare ribs, beef brisket, pulled pork, and turkey breast butter brined, as well as ingredient-driven gourmet sides and desserts such as fennel-apple slaw, vegan heirloom beans, and banana pudding.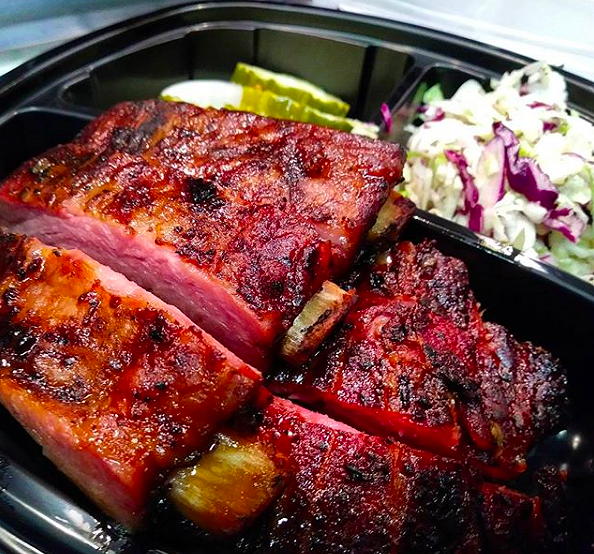 Spring Street Smokehouse BBQ 640 N Spring St. Los Angeles, CA 90012
Spring Street Smokehouse is an American BBQ joint offering classic barbecue meats, hickory-smoked from four to 12 hours. The meat is wonderfully dense and smoky and includes all the favorites you'd expect: beef and pork ribs, Texas hot links, brisket and pulled pork. The down-home sides of mac & cheese, beans and cornbread round out a truly authentic BBQ experience. Spring Street also features some surprises, such as chicken stuffed with peppers, onions, and cheese, then wrapped with bacon and pit-smoked. Fresh made desserts include Bourbon bread pudding and Peach cobbler to complete your meal.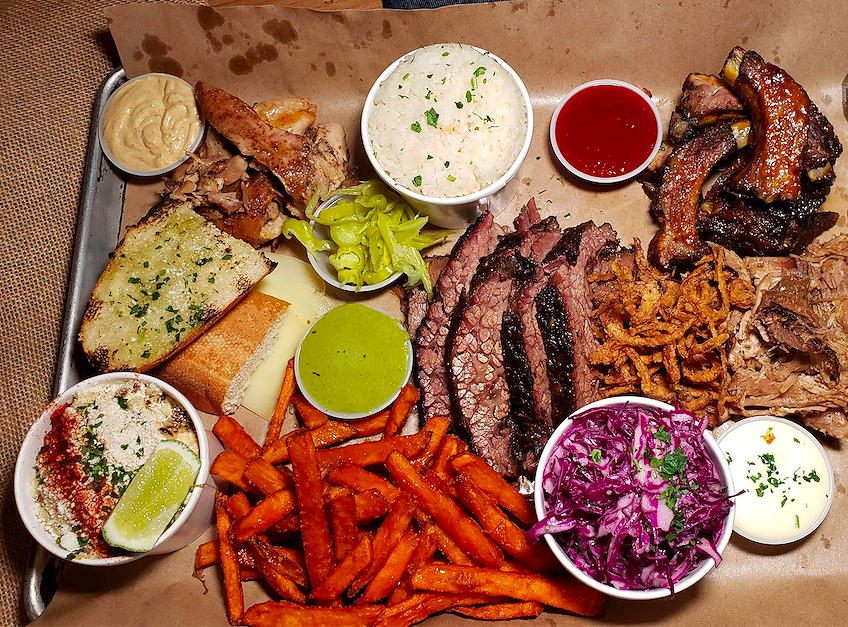 L.A. Brisket 736 N Broadway Los Angeles, CA 90012
A popular destination originating in Artesia, California, L.A. Brisket specializes in hand crafted sandwiches loaded with all-natural meat sold by the pound, with house BBQ sauce and bread. The menu offers brisket, chicken, pulled pork, pork ribs, and BBQ Bowls served with LA slaw, salsa verde, garlic, and jasmine rice. Sides include elote (grilled Mexican corn), French fries, truffle fries, and sweet potato fries. Order online for pick up or delivery.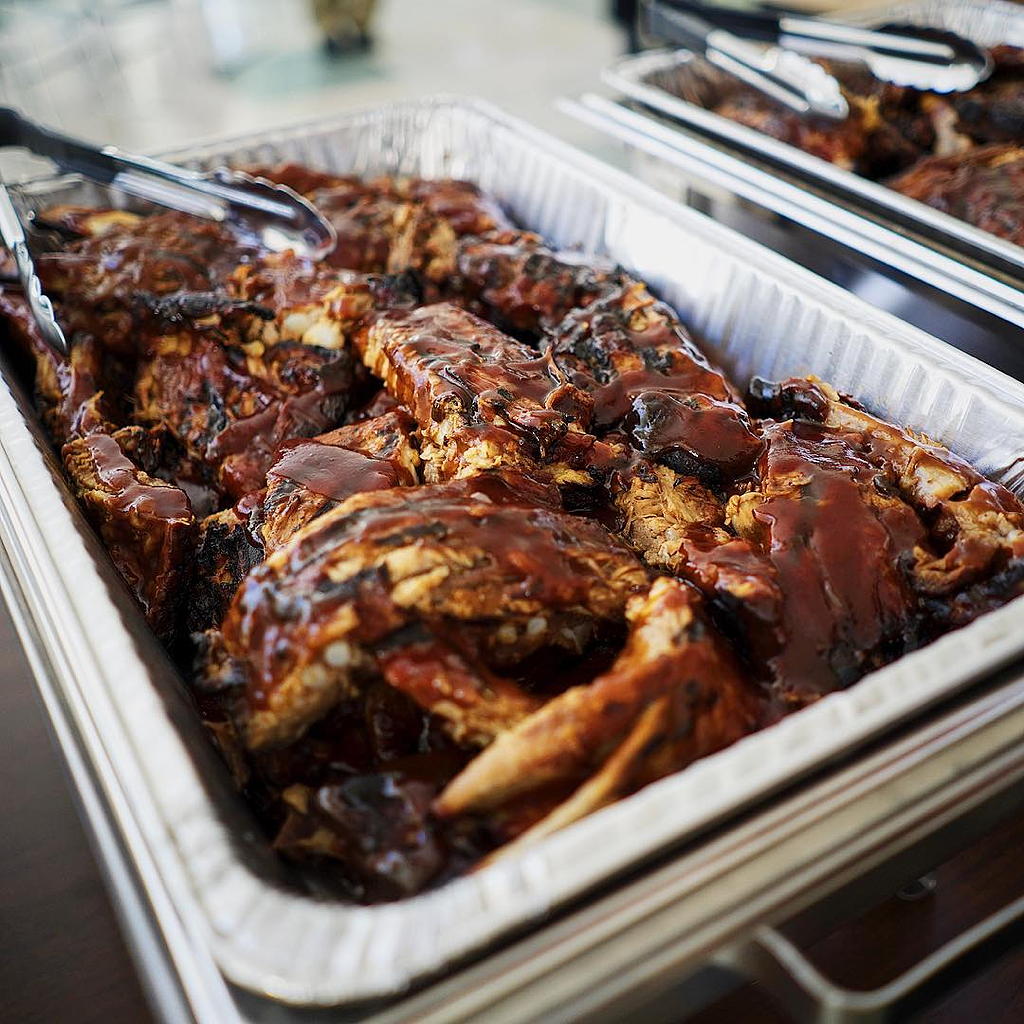 TBLA Catering & Cafe 765 Santee St. Los Angeles, CA 90014
A cozy spot in the DTLA Fashion District, TBLA Catering & Cafe specializes in American comfort food. Try their signature Memphis Style BBQ baby back ribs served half and full rack or their BBQ pulled port sandwich. Sides include a choice of mac n cheese. sweet potato fries, potato salad, and onion rings. TBLA also offers salads, bowls, burgers, sandwiches, and pastas.
H&H Brazilian Steakhouse 518 W 7th St, Los Angeles, CA 90014
H&H Brazilian Steakhouse is a new take on Brazilian food, brimming with healthful recipes. The restaurant was founded by Henrique Huyer with the mission of bringing authentic, traditional Brazilian barbecue from Rio Grande do Sul, Brazil. to the American market. H&H is committed to working with only the best suppliers, serving top-quality organic, grass-fed meat and local produce that you can enjoy with a unique wine from South America. The menu caters to nearly every food preference with a variety of beef, lamb, pork and chicken dishes. The extensive salad bar presents gluten-free, naturally organic, vegetarian and vegan offerings as well.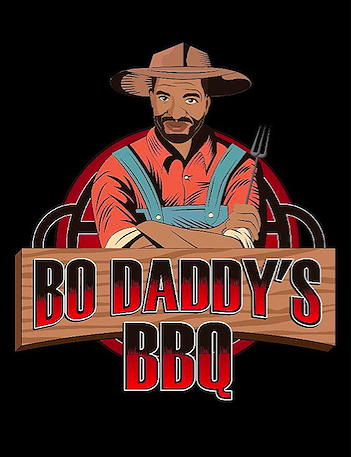 Bo Daddy's BBQ 1415 S Hill St. Los Angeles, CA 90015
Bo Daddy's BBQ specializes in a tantalizing selection of smoked meats including ribs, pulled pork & chicken, beef tri-tip, brisket, and links. Choose from sides such as mac & cheese, mango coleslaw, collard greens, baked beans, potato salad, and mac & tuna salad. Top off your meal with peach cobbler, key lime pie or a decadent banana pudding. Open for takeout and delivery.
Photo credits:
Photo #1: Horse Thief Barbecue
Photo #2: Circa
Photo #3: Belcampo Meat Co.
Photo #4: Moo's Craft Barbecue
Photo #5: Horse Thief Barbecue
Photo #6: Spring Street Smokehouse
Photo #7: L.A. Brisket
Photo #8: TBLA Catering & Cafe
Photo #9: H&H Brazilian
Photo #10: Bo Daddy's BBQ