Like. Nothing. Else. Circa LA is highlighted by an expansive rooftop park and pool resort that spans two acres and offers an endless menu of experiences, lounges, and spaces to retreat, gather and entertain. All matched by tailored services as well as inclusive amenities and features for you to enjoy. At our Downtown Los Angeles for rent, even your pets can enjoy the dog parks, pet lounge, and grooming area. Choose our luxury apartments in Downtown Los Angeles, CA, for an unparalleled living experience.
Above and Beyond
The most impressive and coveted amenity experience in downtown – the Circa amenity spaces offer endless experiences with options for entertaining, gathering, recreating and relaxing. Here, home is the destination.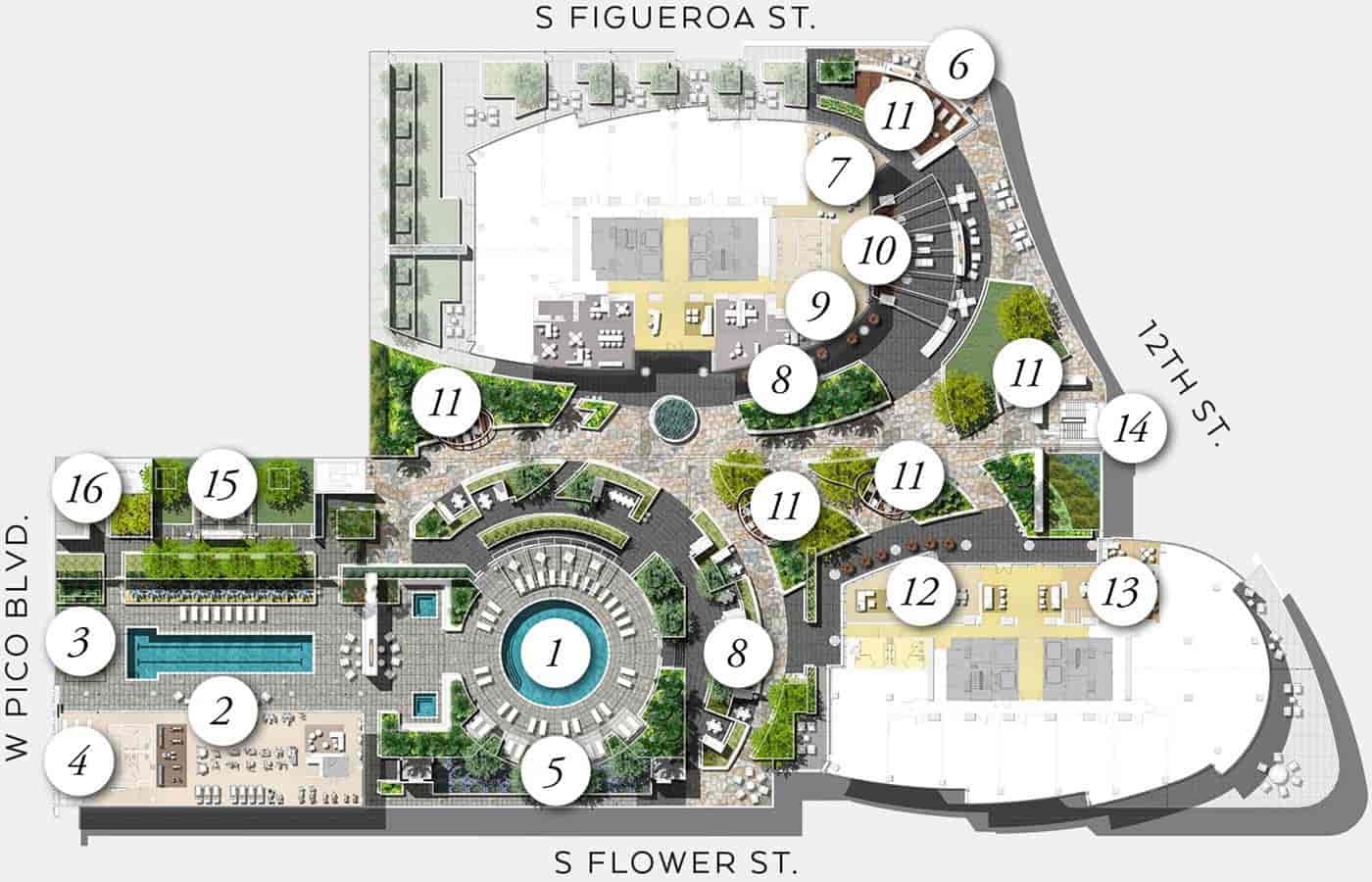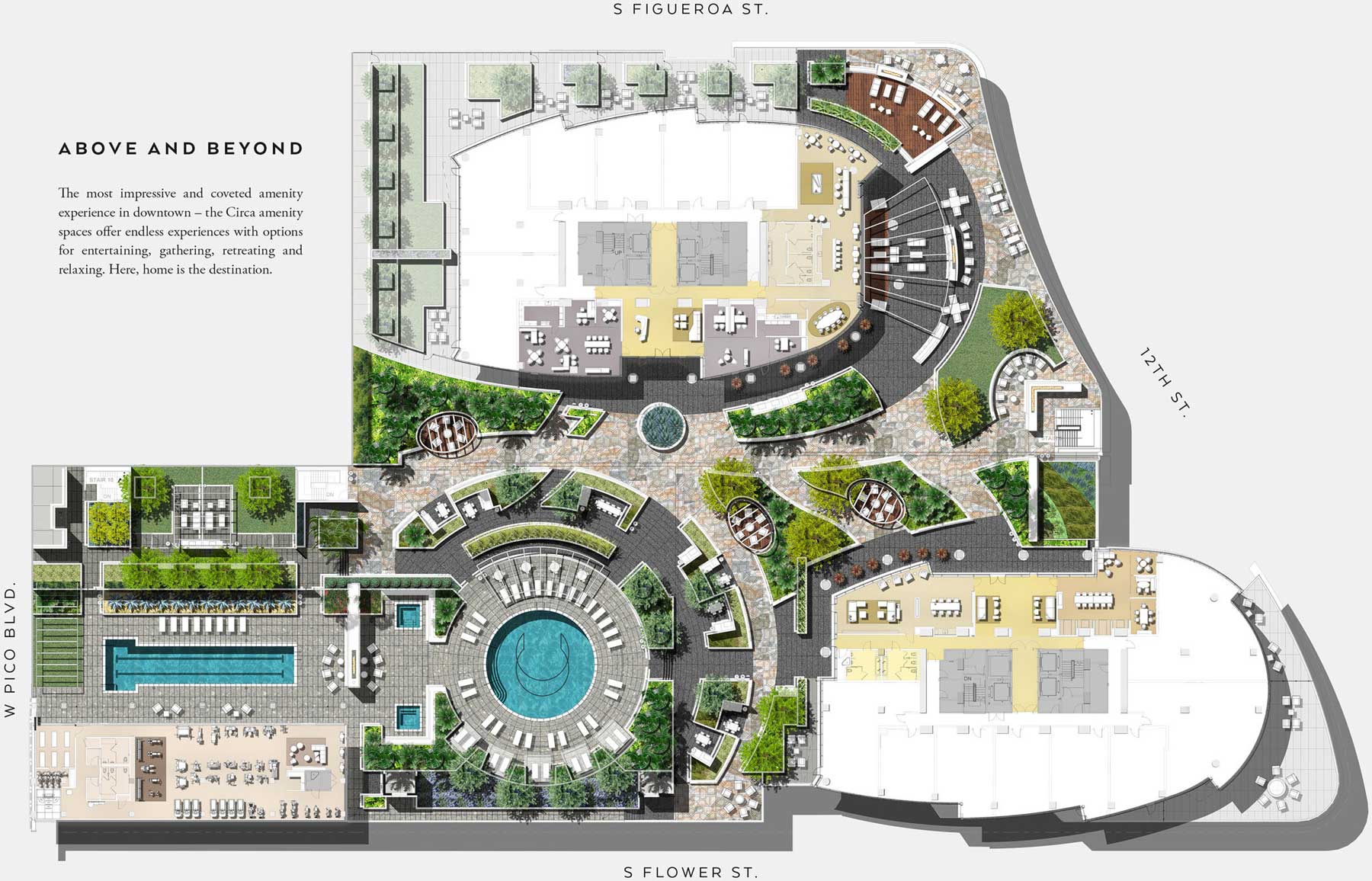 Disclaimer
This map is an artist's rendering for illustrative purposes only and may not be to scale. All distances are approximate. Actual distances may vary.
Elliptical Resort-Style Pool & Sundeck
Modern Fitness Center with 75' Lap Pool
Outdoor Yoga & Pilates Space
Cycling Studio with On-Demand Classes
Private Poolside Cabanas
Viewing Deck with Skyline Views
Sports Lounge with Pool Tables
Outdoor Grills with Open‑Air Dining
Entertaining Kitchen & Private Dining Room
Indoor-Outdoor Lounge & Bar
Outdoor Fireplaces & Gathering Spaces
Resident Lounge & Tasting Room
Co-Work Space & Tech Center
Secured Bicycle Storage
Large & Small Dog Parks
Pet Lounge with Grooming Area
Circa's Two-Acre Rooftop Park & Amenity Collection
Elliptical Resort-Style Pool & Sundeck
Modern Fitness Center with 75' Lap Pool
Outdoor Yoga & Pilates Space
Cycling Studio with On-Demand Classes
Private Poolside Cabanas
Viewing Deck with Skyline Views
Sports Lounge with Pool Tables
Outdoor Grills with Open-Air Dining
Entertaining Kitchen & Private Dining Room
Indoor-Outdoor Lounge & Bar
Outdoor Fireplaces & Gathering Spaces
Furnished and Short-Term Apartments Available
Resident Lounge & Tasting Room
Co-Work Space & Tech Center
Secured Bicycle Storage
Large & Small Dog Parks
Pet Lounge with Grooming Area