We love pets! Circa's breathtaking two-acre rooftop park and amenity collection includes large & small dog parks, and a pet lounge with grooming area. But sometimes you want to come down from your gleaming tower and mingle with the vibrant city at your feet. DTLA is alive with opportunities to exercise your options–and your furry friends.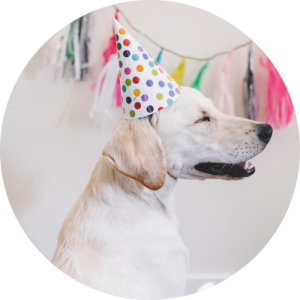 Pussy & Pooch 564 S Main St. Los Angeles, CA 90013
You lead a stylish, progressive life and your pet companion should, too. That's the thinking behind Pussy & Pooch, an adventurous destination where convenience meets community in a design-forward, social experience for pets and people. With a focus on nutrition and green living, the store is dedicated to providing a playful and edgy twist to the traditional pet store experience. Services include pet grooming, pet dental, and pet parties, along with an insane array of boutique pet toys, furniture and accessories. Pussy & Pooch offers convenient local delivery, and in-store and curbside pick-up for online orders.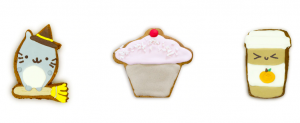 Pet Project LA 548 S. Spring St. Ste. 107 Los Angeles, CA 90013
Pet Project LA wants to show your fur babies the love! And to keep your pet piqued, their vast inventory is constantly curated to support the DTLA community with creative products for dogs, cats and small animals. Offerings include seasonal pet apparel, pet party supplies, grooming products, bowls, carriers, e-collars, and food & treats from all your favorite brands. The store offers local same-day delivery throughout normal business hours. As part of their Donations of the Month program, Pet Project LA is giving in-kind donations to Downtown Dog Rescue and their Pet Resource Center.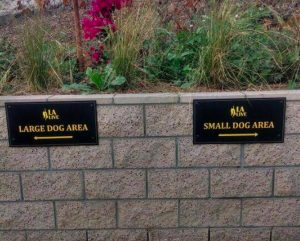 L.A. Live Dog Park L.A. Live Way Los Angeles, CA 90015
Located On L.A. Live Way, just west of the parking garage behind Regal Cinemas, L.A. Live Off-Leash Dog Park is a fenced-in landscaped park fitted with benches and water fountains. There are designated areas for both small and large dogs to exercise with similar sized friends, and both sections are stocked with waste bags. The park is patrolled by L.A. Live security officers, with surveillance cameras and an emergency call box for extra safety.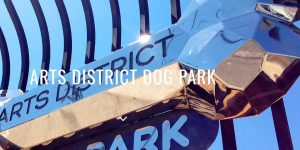 Arts District Dog Park 1004 E 4th Street Los Angeles, CA 90013
In 2009, Los Angeles River Artists and Business Association (LARABA) launched the Arts District Dog Park Park project. True to its creative surroundings, the park is punctuated with colorful murals from LA artist Septerhed. The parks includes a dog water fountain, separate small dog area, shade trees, benches for humans, a community bulletin board, pooper-scoopers, and trash bins. Not run or supported by the City of Los Angeles, this volunteer-run park is a true example of community spirit. While the land is being generously loaned to the community, there are yearly operational costs to cover. You can help keep the Arts District Dog Park open to the public with a donation to cover operational costs.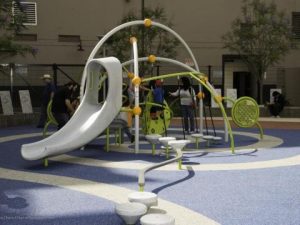 Spring Street Park 428 S Spring Street Los Angeles, CA 90013
Spring Street Park brings a substantial and much-needed green space to DTLA's Historic Core. A former parking lot has been transformed to a lawn, playground, and seating area nestled in the shadow of luxury lofts. This small park allows dogs to fun free, and humans a chance to relax and linger in this fascinating neighborhood. The park also has a chilren's play area and concentric wlkways circling the lawn. The park provides security and is cleaned every morning. Make sure you observe the poo poo rules-they can be quite strict!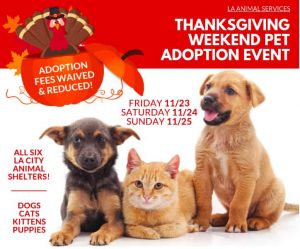 Looking to adopt a furry friend? LA Animal Services offers a wealth of information for prospective and current pet parents, including adopting a pet, finding a lost pet, licensing, animal vaccinations, spay/neuter information, microchipping, and what to do if you find a stray animal. Search for your perfect animal companion on the website's Adoptable Pet Search. All cats, dogs and rabbits adopted from L.A. Animal Services will have a microchip. The cost of microchipping is included in the adoption fee.