Great news – LA County recently updated their rules for outdoor dining, allowing wineries and breweries to open on site as long as food is served. Many of your favorite DTLA craft beer spots are owned by passionate entrepreneurs making topflight brews, from great lagers to awesome ales, sumptuous stouts, and hoppy IPAs. Did you know that family-owned San Antonio Winery, a downtown icon since 1917, has the distinction of being Los Angeles' only working winery. With warmer weather on the horizon, now is the perfect time to support these local businesses, many just a short distance from Circa. Check websites for hours, reservations, safety guidelines, and pick up/delivery options.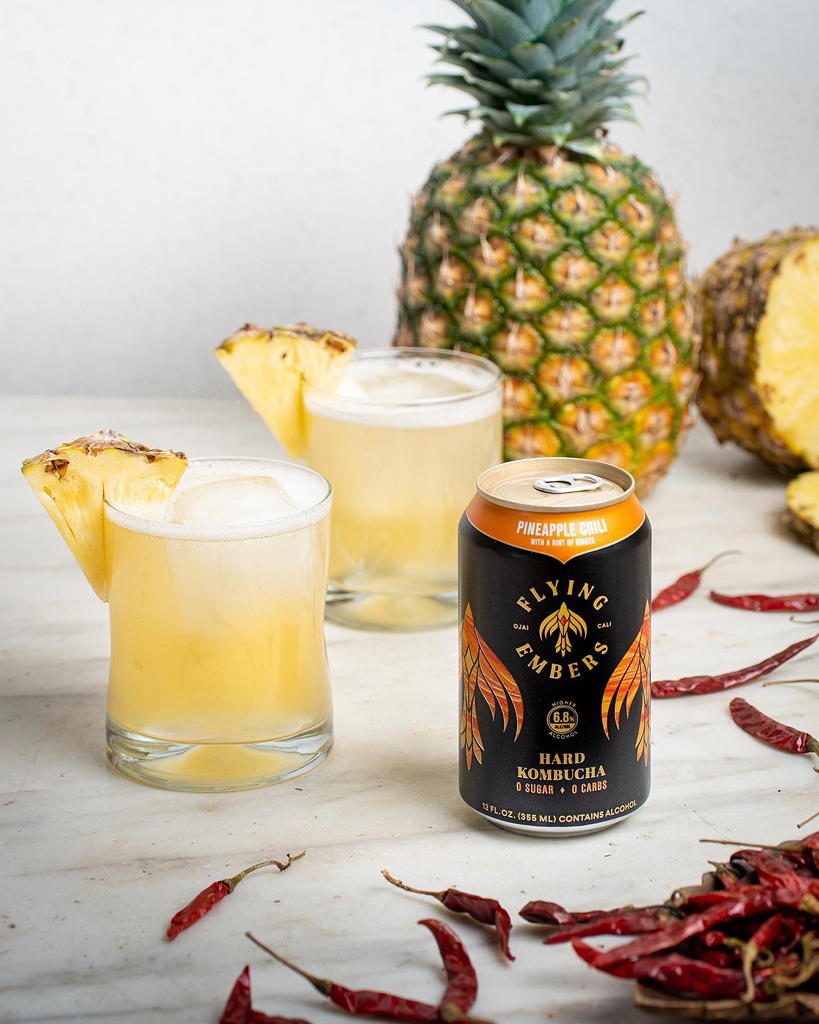 Flying Embers Taproom 581 Industrial St. Los Angeles, CA 90013
The Arts District's newest brewery, Flying Embers, was born in Ojai, CA during a massive wildfire that threatened their homes and their brewery. A single ember could have been the end, but for them it was just the beginning. Today Flying Embers donates a portion of their proceeds to firefighters and first responders for their service to the community. Known for their bubbly hard kombucha in tasty fruity flavors, Flying Embers is open with a taproom, a brewing facility, and a food menu from Downtown's Comfort LA. Open for in-person dining Thursday – Sunday. Reservations are encouraged. Please limit your party to 6 people.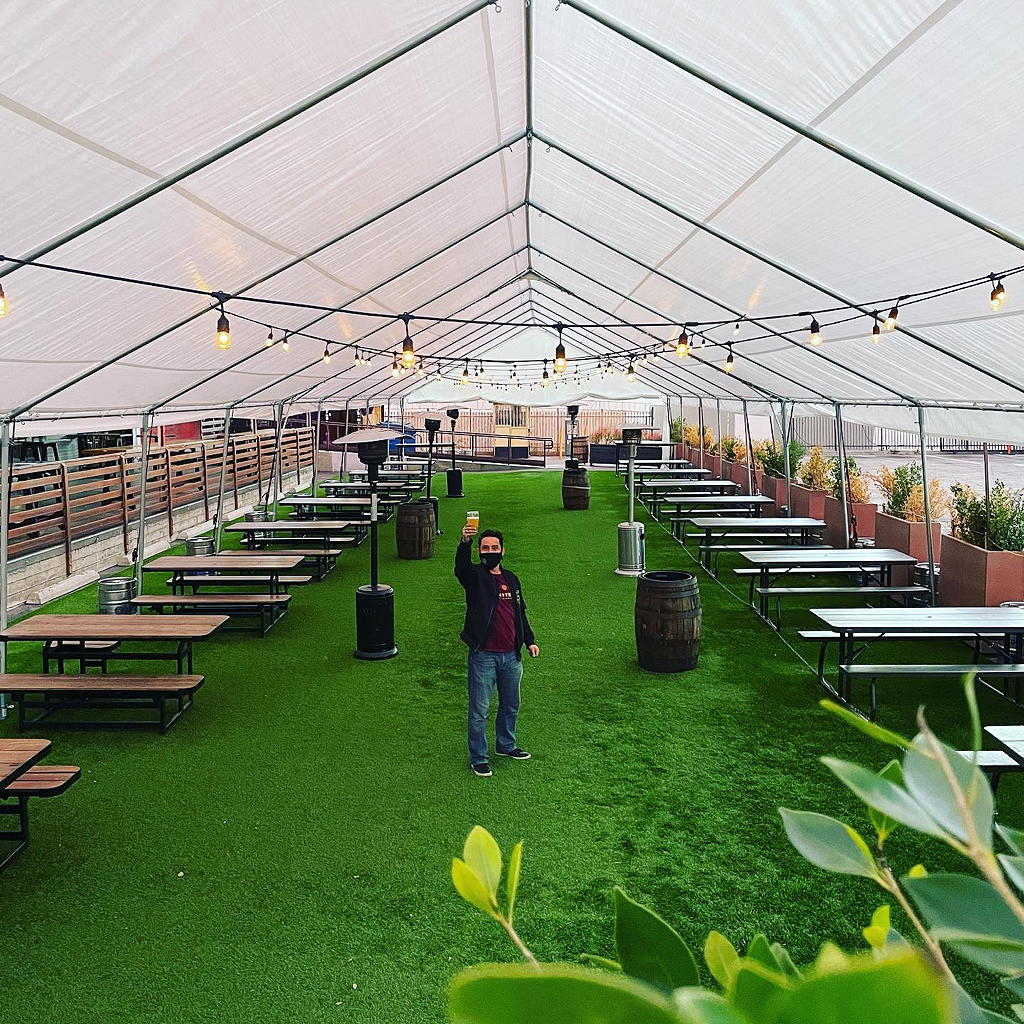 Arts District Brewing Co. 828 Traction Ave. Los Angeles, CA 90013
Open now with limited hours, Arts District Brewing Co. has transformed its parking lot into a full-fledged outdoor beer garden. Choose from their curated craft beer list, which is updated on a regular basis. The hearty food menu offers a beer-appropriate selection of wings, burgers, fires, salads, fried calamari, fish tacos, and nachos. One of Los Angeles' few craft brewpubs, Arts District Brewing Company has an on-site 15-barrel brewhouse capable of producing 3,300 barrels of beer each year.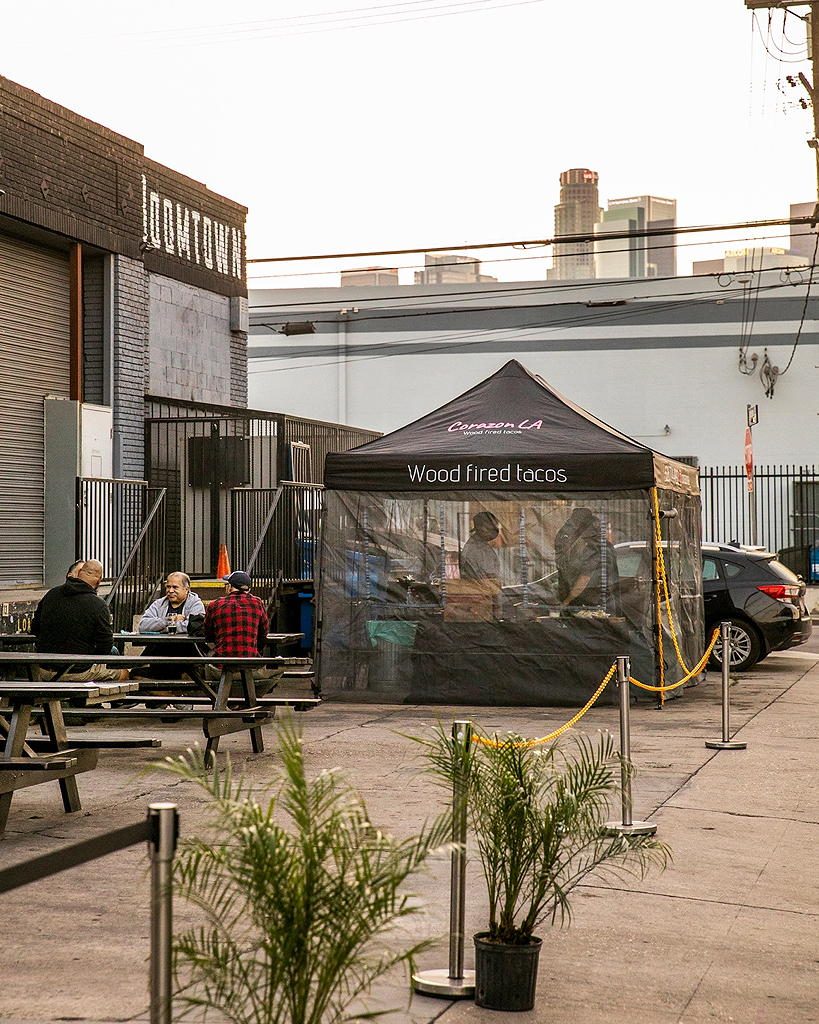 Boomtown Brewery 700 Jackson St. Los Angeles, CA 90012
Boomtown Brewery is open for safe outdoor dining Thursday through Sunday. Meals are provided by Corazon LA, serving wood fired meats, tacos, and tortillas made to order from fresh masa. Walkups are welcome and beer pickup is available 7 days a week. In the mid-1800s, the boomtowns of California were points of convergence for those lured by potential riches and discovery. Today, Los Angeles maintains a similar allure for those who move in every year to pursue their dreams. Boomtown Brewery was founded to speak to that audience and showcase their commitment to the arts and the DTLA Arts District.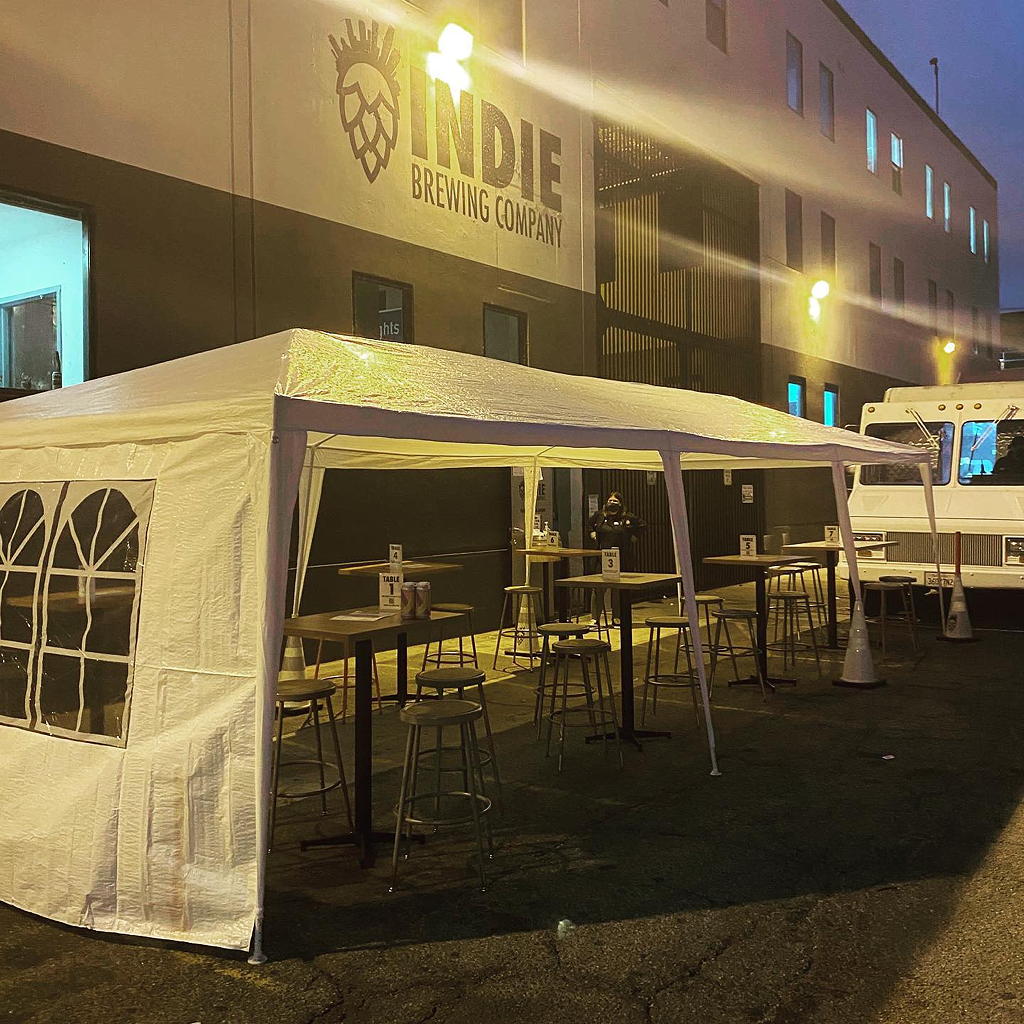 Indie Brewing Company 2350 Sunrise St. Los Angeles, CA 90023
Located in Boyle Heights, Indie Brewing Company is opening its tasting room for safe outdoor dining with limited hours. You must order a meal to have a beer and they will have a food truck on site. No outside food is allowed. Indie Brewing Company was founded by four guys who set out to give L.A. some amazing local beer and the tasting room it so deserves. Reservations are not required, but recommended on OpenTable.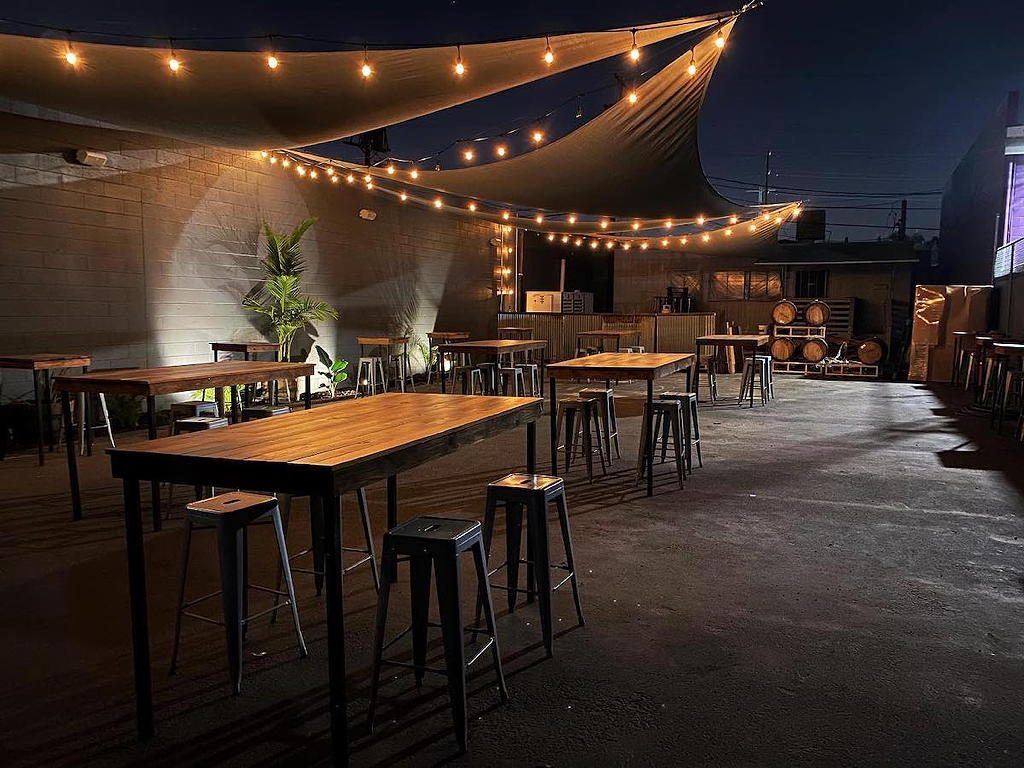 Frogtown Brewery 2931 Gilroy St. Los Angeles, CA 90039
An independent craft brewery and tap room along the L.A. River, Frogtown Brewery is owned by long time friends and home brewers Adam and Mike, who had the crazy dream to one day open their own brewery. With a new outdoor beer garden, Frogtown Brewery is now open for contactless ordering and table service from a selection of delicious food trucks. Extra heaters and tents are provided to keep you warm on chilly nights. Reservations are required a day in advance for up to 6 people.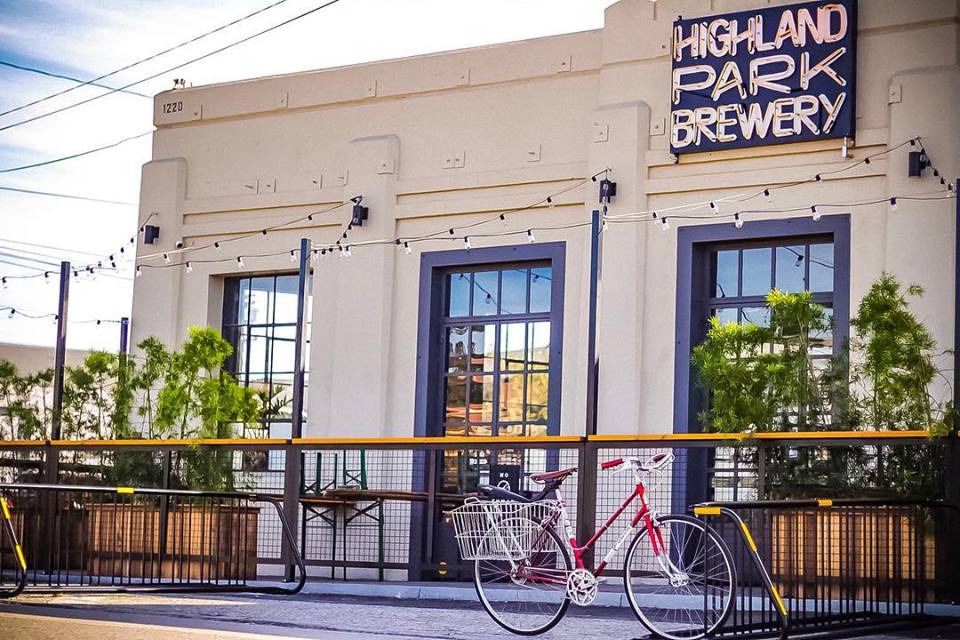 Highland Park Brewery 1220 N Spring St. Los Angeles, CA 90012
Highland Park Brewery's patio is not quite ready for in person dining just yet. In the meantime, they will continue to operate on a to-go basis, offering house brew and seasonal beer. Highland Park Brewery was founded with the goal of making excellent beer in LA, focusing on fresh hoppy beers, lagers, and mixed culture fermentation, using local ingredients. Check their Instagram page for opening updates HERE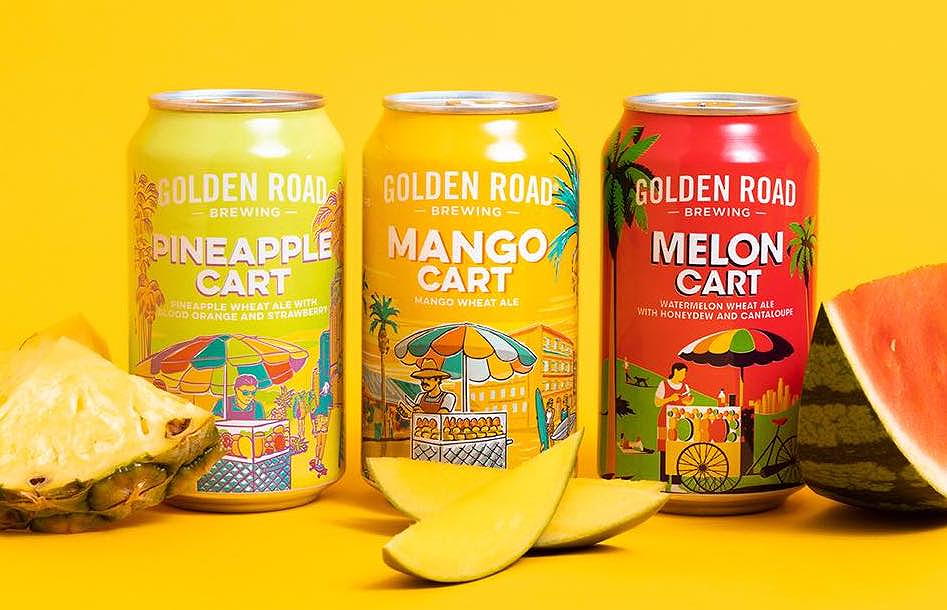 Golden Road Brewery 5430 San Fernando Rd. Los Angeles, CA 90039
Golden Road Brewery just opened their Atwater location with expanded outdoor seating. Inspired by the California lifestyle, Golden Road's year-round offerings include Mango Cart Wheat Ale, Wolf Pup Session IPA, Point the Way IPA, Get Up Offa That Brown and Golden Road Hefeweizen. Along with the core beers, Golden Road brewers are constantly experimenting with the freshest ingredients through a collection of rotating, seasonal and limited-edition brews, canned and ready to be enjoyed straight from the source.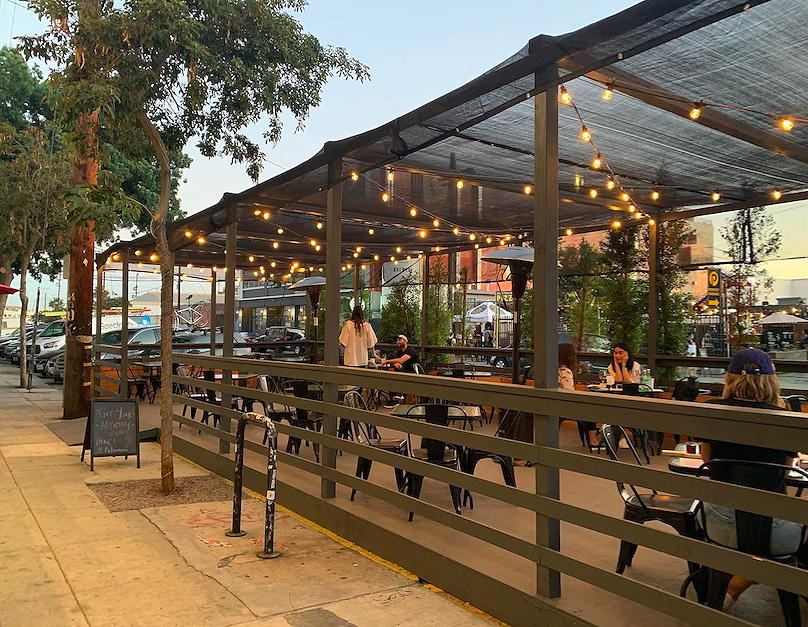 Pali Wine Co. 811 Traction Ave. Los Angeles, CA 90013
Take a seat and have a sip in the open patio at Pali Wine Co. in LA's buzzing Arts District. Founded in 2005 with the intent to produce Burgundy-inspired wines from California's Central Coast, Pali Wine Co. now consists of three brands with distinct focuses. The original Pali brand focuses on premium Pinot Noir and Chardonnay sourced primarily from Pali's own Santa Rita Hills and Sonoma vineyards. The newest brand, Neighborhood Winery, specializes in interesting blends that often push the boundaries of conventional wine flavor profiles. All wines are meticulously crafted at Pali's Lompoc-based winery under the direction of its long-time winemaker, Aaron Walker.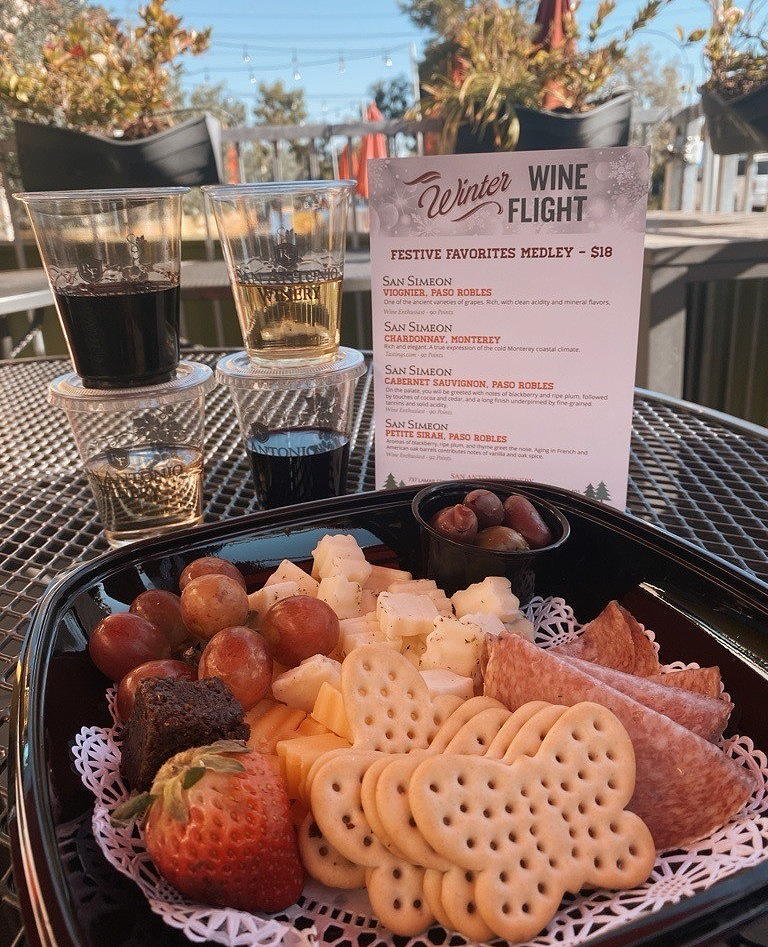 San Antonio Winery 737 Lamar St. Los Angeles, CA 90031
San Antonio Winery is now open. Although the winery experience looks a little different during these unprecedented times, you can expect the same welcoming hospitality, authentic Italian cuisine, and seasonal wine flights to enjoy on their outdoor patio. A historical landmark since 1965, San Antonio Winery is Los Angeles' only working winery. Founded in 1917 by Santo Cambianica, the winery continues to be a family-owned and operated business, with four generations of the Riboli Family.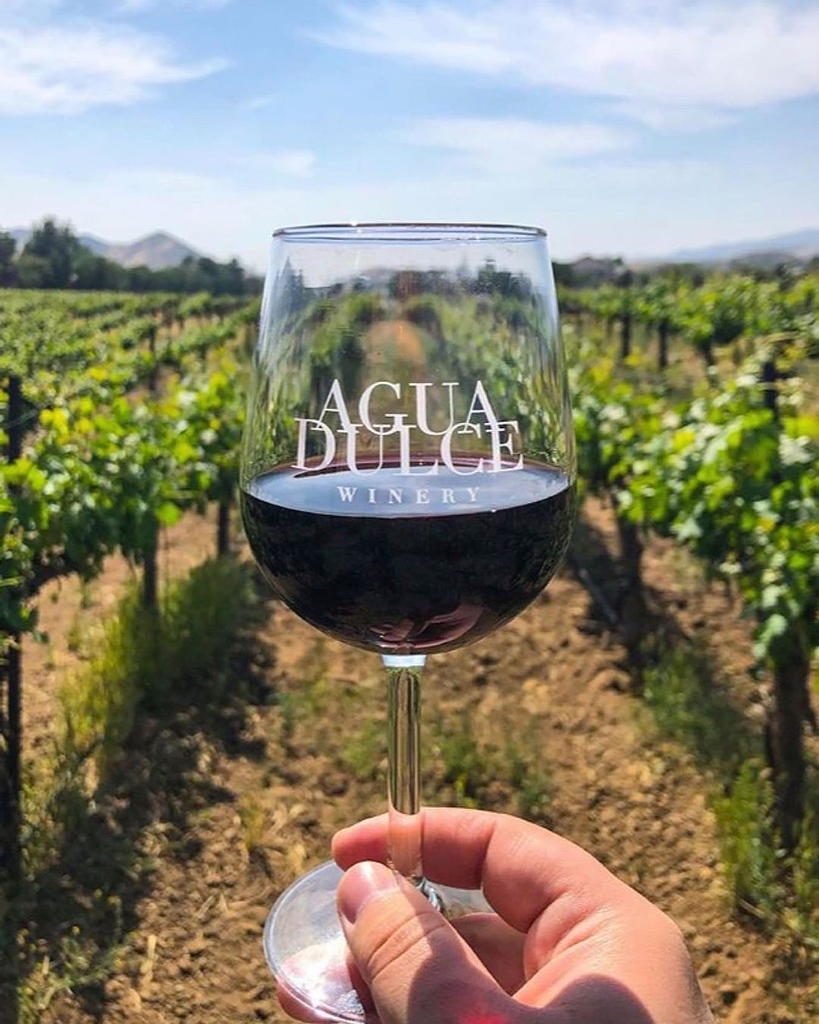 Agua Dulce Winery 9640 Sierra Hwy. Santa Clarita, CA 91390
If you want to take a fun day trip, Agua Dulce Winery is a 90 acre, family owned and operated winery and vineyard located just 45 minutes north of downtown Los Angeles. Open now for outdoor dining, reserve your seat in advance and select your bottle of locally sourced wine. Wines from Agua Dulce Winery have won multiple medals in several national wine competitions, recognized for their hand-crafted approach to wine making, along with a vineyard blessed with natural soils, and climatic and geographic advantages unique to the Sierra Pelona Valley.
Photo credits:
Photo #1: San Antonio Winery
Photo #2: Flying Embers Taproom
Photo #3: Boomtown Brewery
Photo #4: Indie Brewing Company
Photo #5: Frogtown Brewery
Photo #6: Highland Park Brewery
Photo #7: Golden Road Brewery
Photo #8: Pali Wine Co.
Photo #9: San Antonio Winery
Photo #10: Agua Dulce Winery