November is here, with a riot of fall colors and the sweet scent of autumn. If you're ready to go leaf peeping, some of the most beautiful spots are just a few hours from Circa. The San Bernardino National Forest is alive with breathtaking fall foliage as far as the eye can see. Nearby, Oak Glen is another destination to take in the seasonal hues and get in some apple picking as well. If you're looking for something closer to home, LA Arboretum and Descanso Gardens are bursting with fall flair. No matter where you point your compass, you'll discover a feast of fall colors all around LA.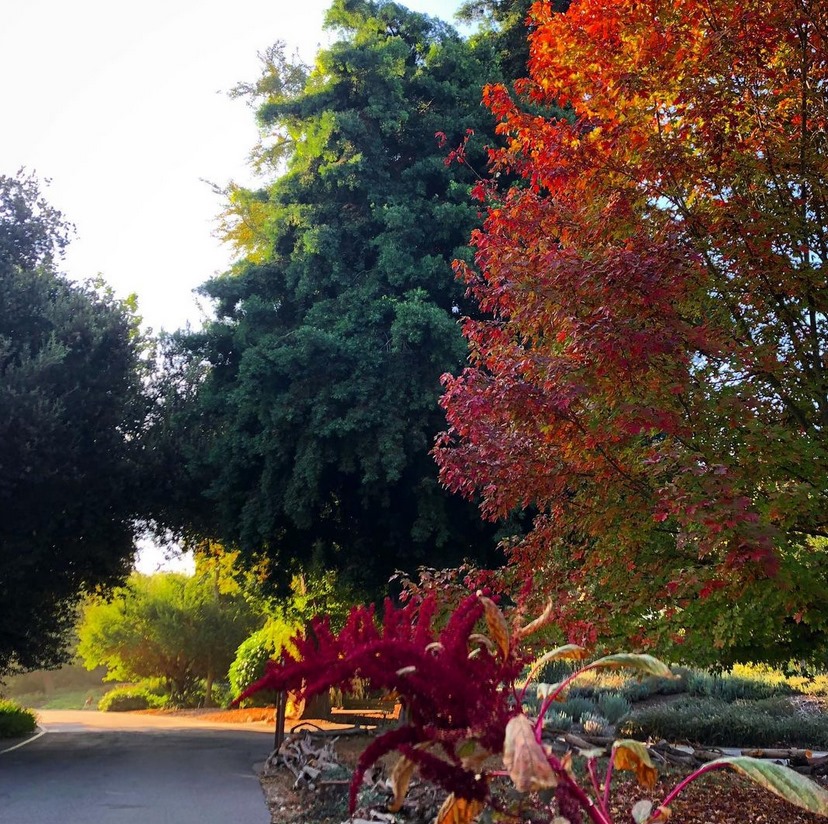 LA County Arboretum & Botanic Garden 301 North Baldwin Ave. Arcadia, CA 91006
The Los Angeles County Arboretum and Botanic Garden is a unique 127-acre botanical garden and historical site located in what was once the heart of the historic Rancho Santa Anita in the city of Arcadia. Visitors will enjoy natural landscapes, wildlife and historic buildings, as well as plants and trees from around the world. You'll also see a variety of birds, including the famous peacocks, in this official wildlife sanctuary. Meadowbrook Garden presents trees bathed in glorious fall colors with breathtaking views of the San Gabriel Mountains.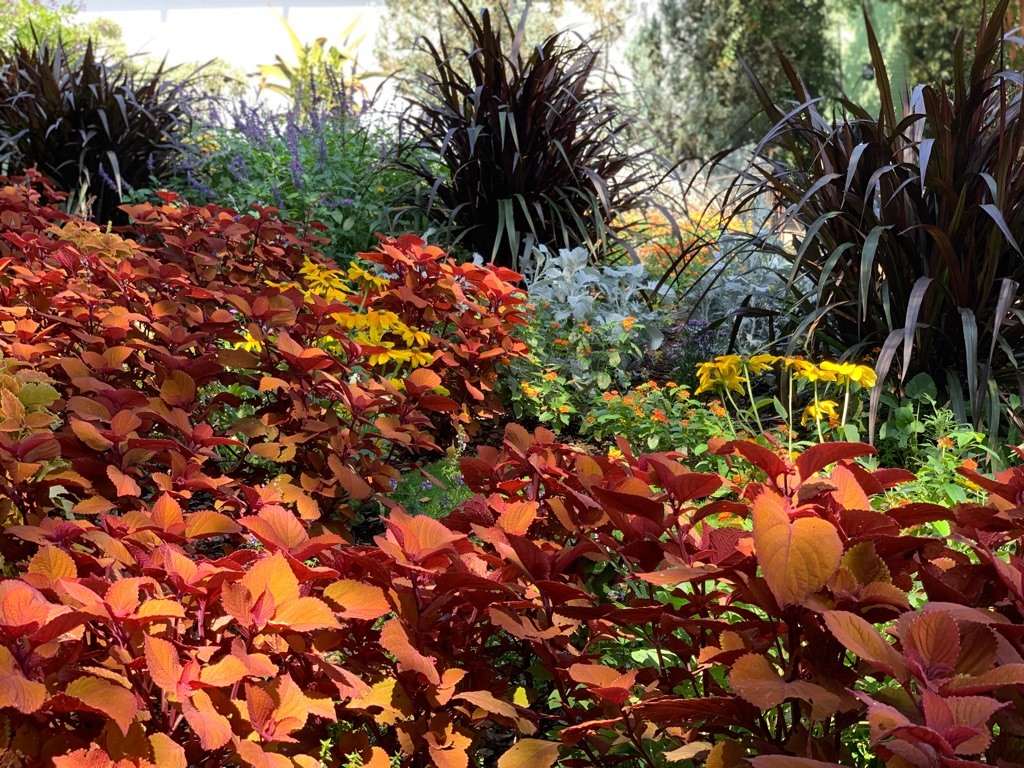 Descanso Gardens 1418 Descanso Dr. La Cañada Flintridge, CA 91011
Descanso Gardens is a gorgeous place to visit any time during the year; however, during autumn it becomes a fall foliage wonderland. Plan a day to explore at a leisurely pace and take in all the Gardens have to offer, including internationally renowned botanical collections and spectacular seasonal horticultural displays. During the autumn months you'll find roses, camellias, ginkgo, toyon berries, and more in bloom.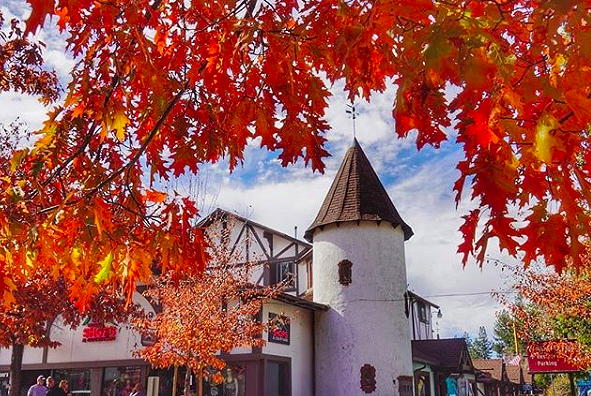 Big Bear Lake 40824 Big Bear Blvd. Big Bear Lake, CA 92315
Autumn in Big Bear Lake – the self-proclaimed Fall-tacular Season – is a truly magical time in the grassy expanse known as Bear Valley. The breathtaking fall foliage is the highlight of the season, with aspens, maples, oaks, and elms proudly displaying crimson, yellow, and orange hues against the evergreen forest. Discover numerous ways to take it all in, from guided Segway tours to horseback riding, mountain biking, and even a simple walk through the neighborhood.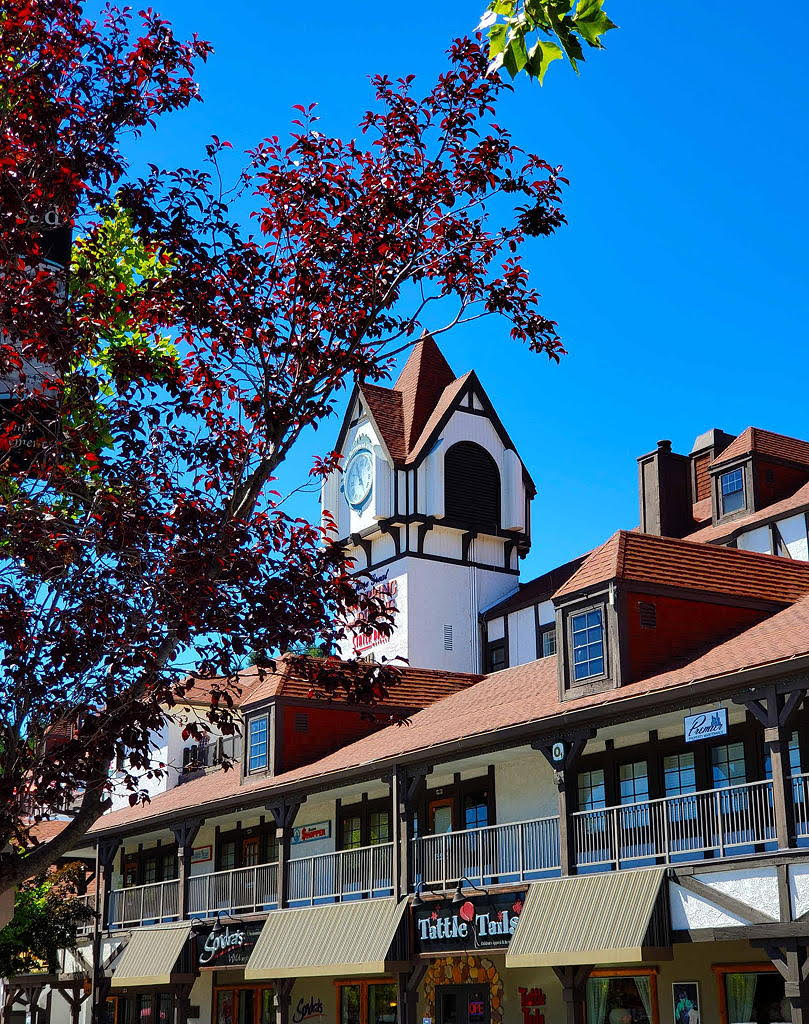 Lake Arrowhead Lake Arrowhead Village 28200 CA-189 Lake Arrowhead, CA 92352
If you're looking for a real Alpine experience, Lake Arrowhead can't be beat. Situated in the majestic mountains of the San Bernardino National Forest, widely known as "The Alps of Southern California," Lake Arrowhead is a cozy and quaint mountain retreat featuring countless outdoor recreational activities such as hiking, backpacking, bicycling, and much more. When you're ready for a break, visit Lake Arrowhead Village, a replica of an authentic waterfront Alpine Village, with over 250 shops and restaurants.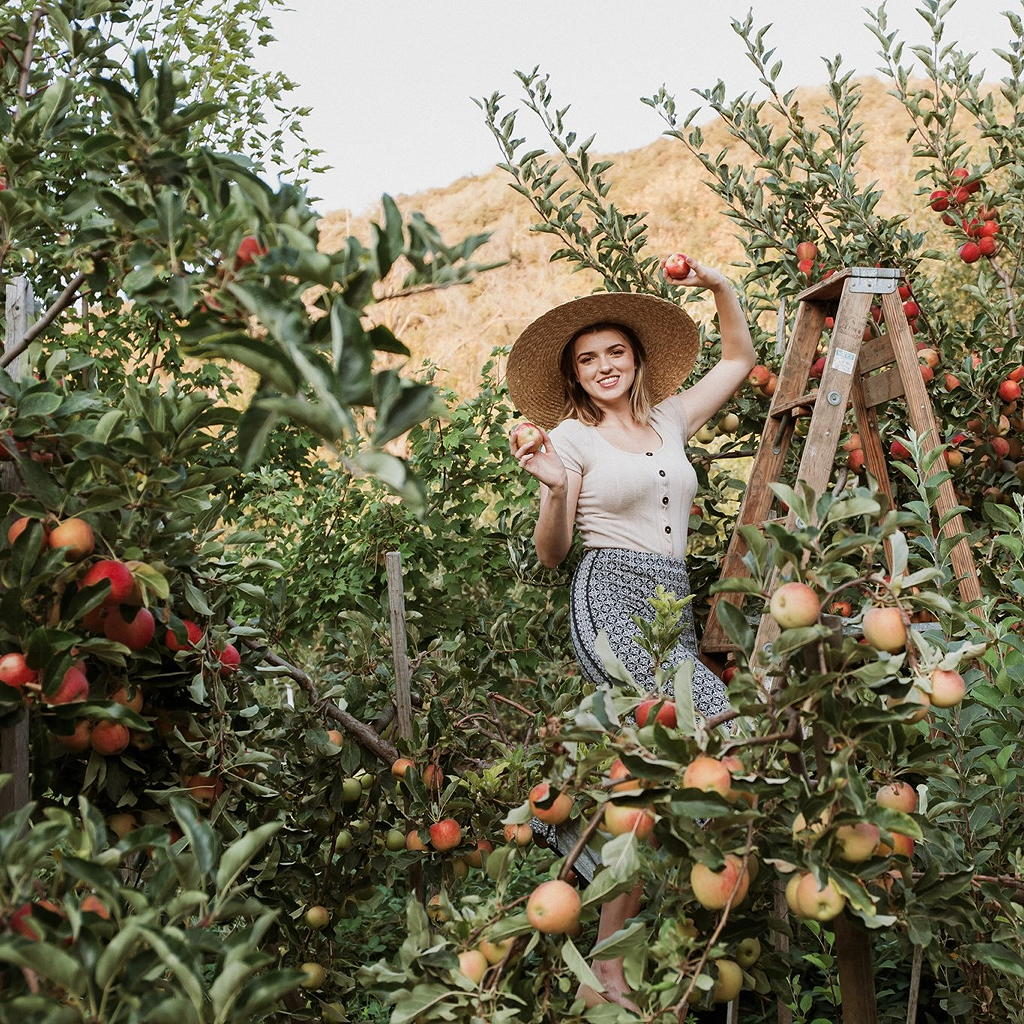 Apple Picking in Oak Glen 12261 Oak Glen Rd. Yucaipa, CA 92399
One of the most scenic spots in Southern California, Oak Glen is nestled in the heart of Apple Country, located in the foothills of the San Bernardino Mountains. Fall harvest is underway and most orchards are open for you to pick your own mountain tree fresh apples, berries and pumpkins. Explore and hike the vast and beautiful offerings of nature at The Wildlands Conservancy and marvel at fall colors as brilliant as those of New England. Afterwards, enjoy homemade cider, hot apple pie, and other fresh baked apple treats at one of the family restaurants.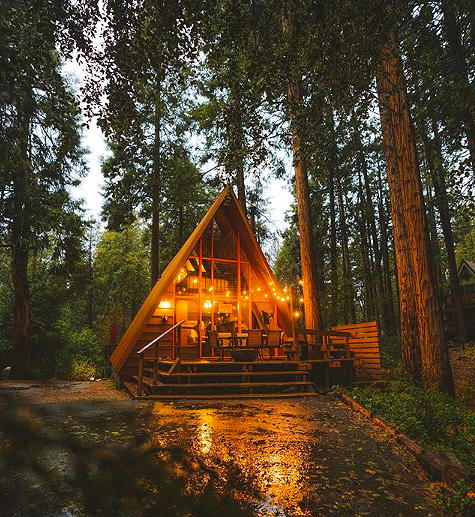 Idyllwild Nature Center 25225 Highway 243, Idyllwild, CA 92549
Nestled in the San Jacinto mountains and set among tall pines, sweet smelling cedars, and legendary rocks, Idyllwild is known for its friendly small town atmosphere and dramatic scenery. If you're ready to escape from noisy city life, this is the town for you. Idyllwild has day hikes for the quick weekend getaway, as well as high country treks for longer overnight hiking journeys. After an exhilarating day in the woods, explore the town's locally owned shops and restaurants.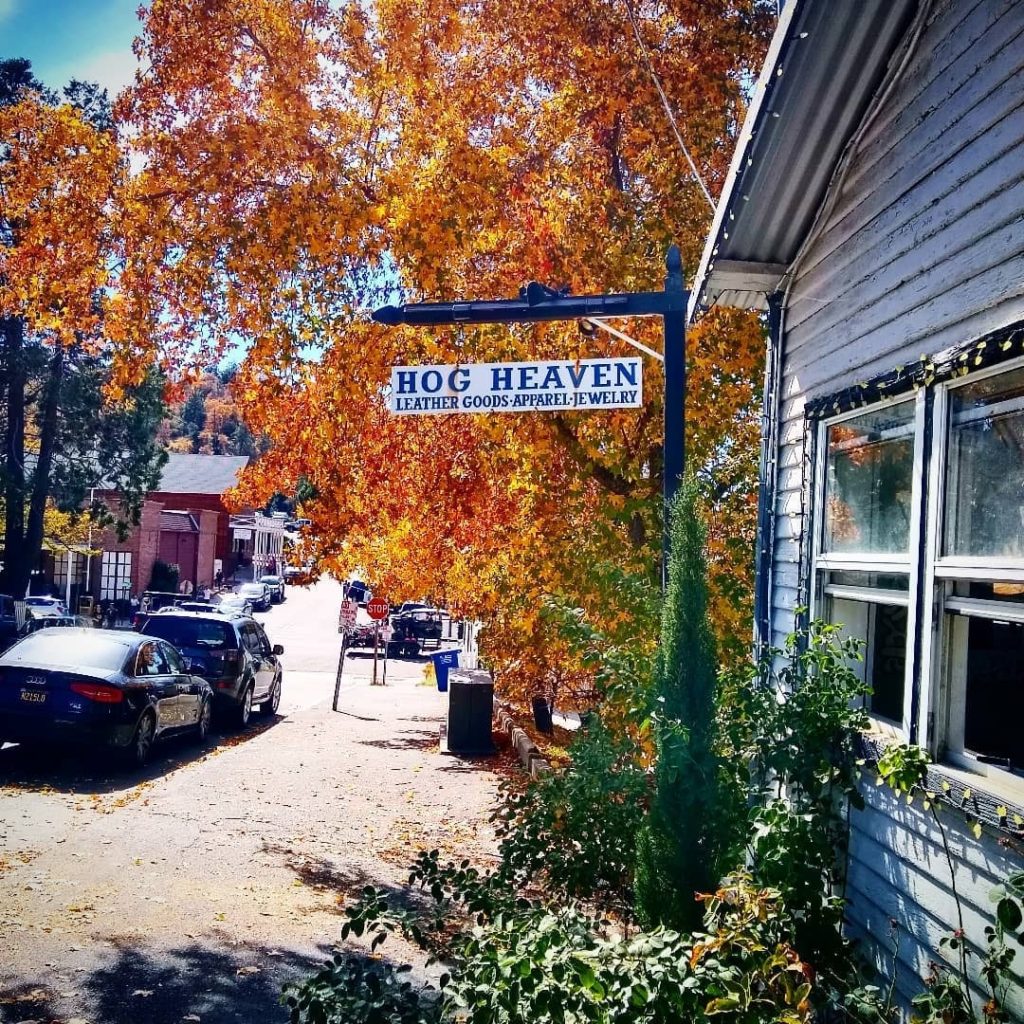 Town of Julian 2129 Main St. Julian, CA 92036
Located in the beautiful Cuyamaca mountains, Julian is a premier mountain getaway, just an hour east of San Diego. Fresh air and beautiful scenery abound in the area, criss-crossed with hiking trails, parks and old-fashioned buildings. Take a step back in time to the days of Julian's beginning rooted in the 1870's gold rush. Shop stores housed in historic buildings dating back to the 1870s. Sleep in a romantic B&B or historic hotel, and sample Julian's famous apple pie.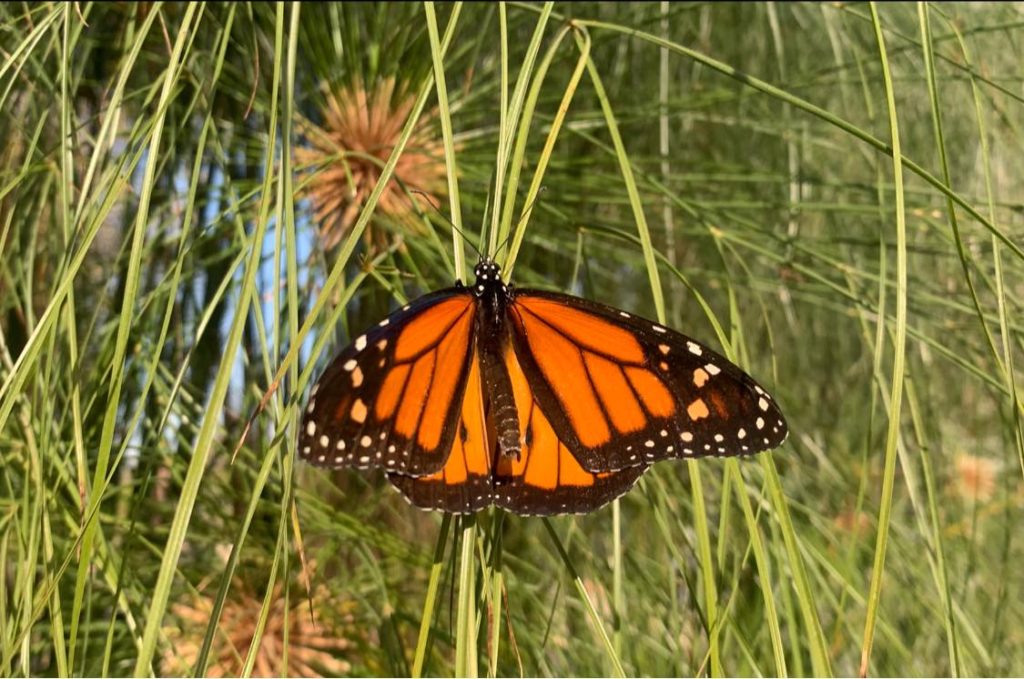 South Coast Botanic Garden 26300 Crenshaw Blvd. Palos Verdes Peninsula, CA 90274
South Coast Botanic Garden is one of the world's first botanical gardens to be developed as a masterpiece of creative land reclamation and environment improvement. Take a stroll through the garden's meandering roads and enjoy the beautiful fall colors. For the month of November, you can also experience SOAR Monarch Migration and discover the journey of the mighty monarch butterfly family. This immersive pavilion will showcase monarchs and mimics (other butterflies that may look like a monarch but aren't actually) and SOAR guides will help you become a real butterfly detective.
Photo Credits:
Photo #1: Lake Arrowhead Village
Photo #2: LA County Arboretum & Botanic Garden
Photo #3: Descanso Gardens
Photo #4: Visit Big Bear
Photo #5: Lake Arrowhead Village
Photo #6: Stone Soup Farm & Heritage Orchard
Photo #7: Experience Idyllwild
Photo #8: Visit Julian
Photo #9: South Coast Botanic Garden