Lazy summer days are perfect for cracking open a good book. There's nothing quite like a juicy beach read, addictive mystery novel, or the latest bestseller to while away a relaxing afternoon at Circa. DTLA is a bookworm's paradise, from local treasures like The Last Bookstore to collectible shops and even the public library. Looking for some inspiration? Check out the NY Times bestsellers HERE. So unplug your digital devices, curl up on your favorite comfy chair, and get ready for a good summer read.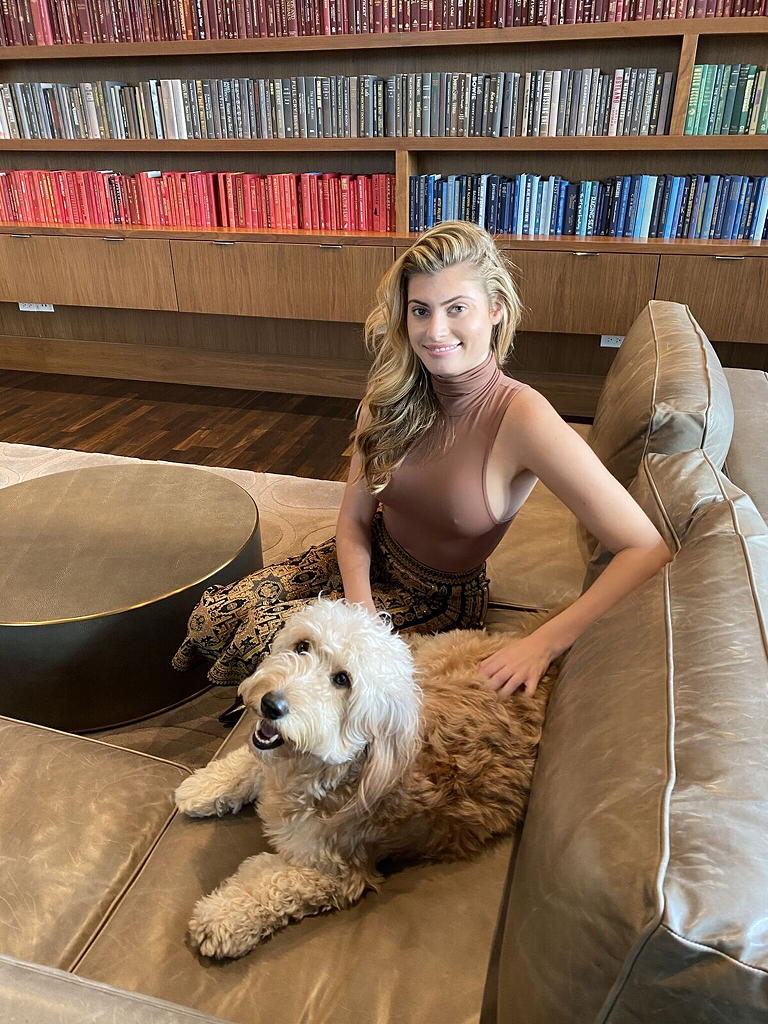 Circa's Resident Lounge in the East Tower has a library with a full wall of books and a fireplace – the perfect cozy spot to hunker down with a good book.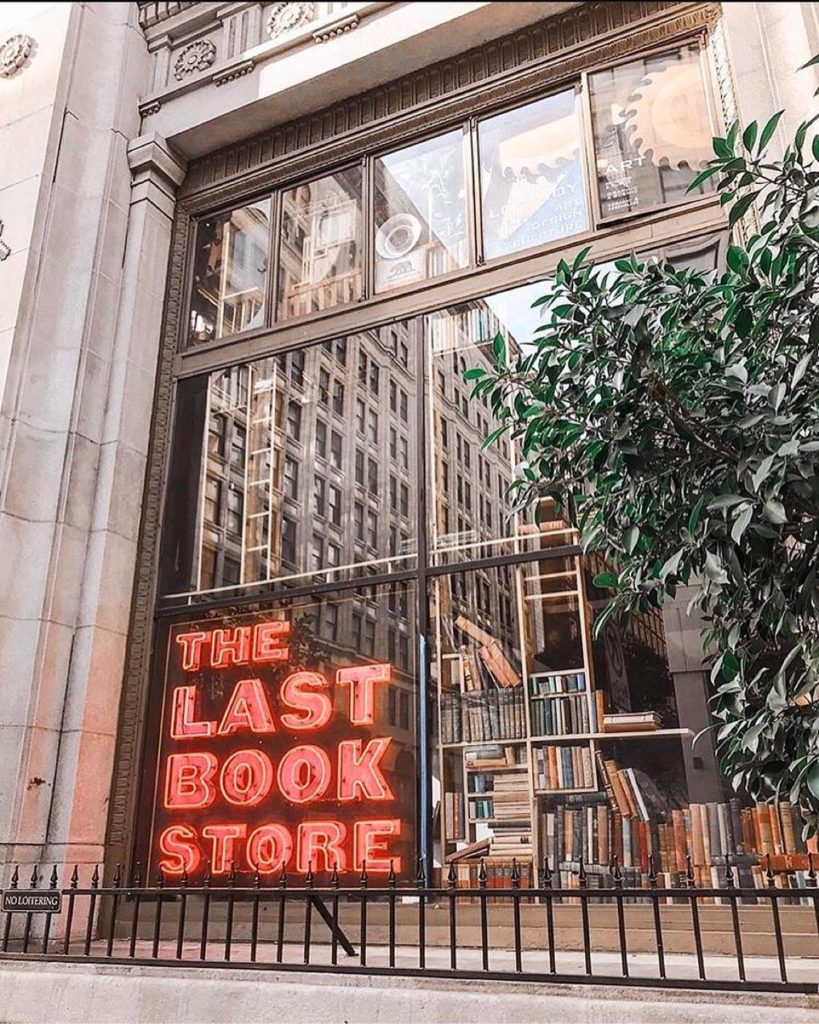 The Last Book Store 453 S Spring St. Los Angeles, CA 90013
A true DTLA treasure, The Last Bookstore is California's largest used and new book and record store, housed in a stunning 22,000 square-foot space in the Spring Arts Tower. According to owner Josh Spencer, the name was chosen with irony, but seems more appropriate with each passing day, as physical bookstores die out like dinosaurs. In addition to over 250,000 new and used books on two floors, including the Arts & Rare Book Annex, the shared space includes tens of thousands of vinyl records and graphic novels, and a huge mezzanine level featuring the Labyrinth Above the Last Bookstore, Gather Yarn Shop, and the Spring Arts Collective gallery shops.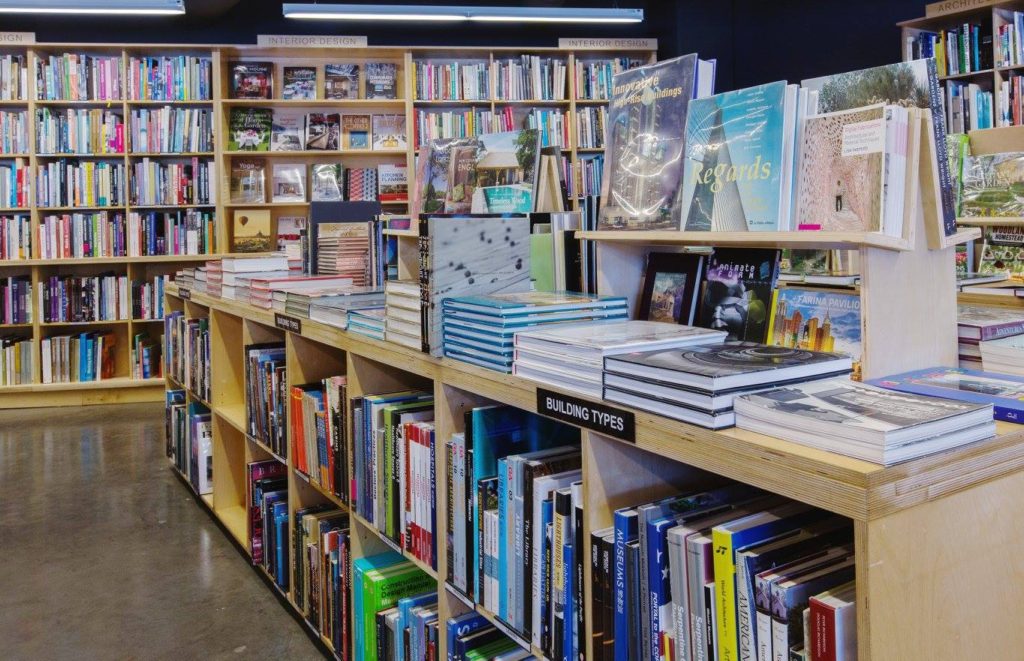 Hennessey + Ingalls Bookstore 300 S Santa Fe Ave. Suite M Los Angeles, CA 90013
Since its founding in 1963, Hennessey + Ingalls has grown to become the largest art, architecture and design bookstore in the Western United States. In 2016, the store moved to its current location in DTLA's booming Arts District. A landmark in the visual arts community, Hennessey + Ingalls counts many of the country's leading architectural firms as clients, along with museums, collectors, art galleries, students, interior designers, graphic design firms, and schools. Even if you're not an industry professional, it's fun to browse the store's in-depth selection of books, including art, art history, architecture, photography, interior design, graphic design, and landscaping.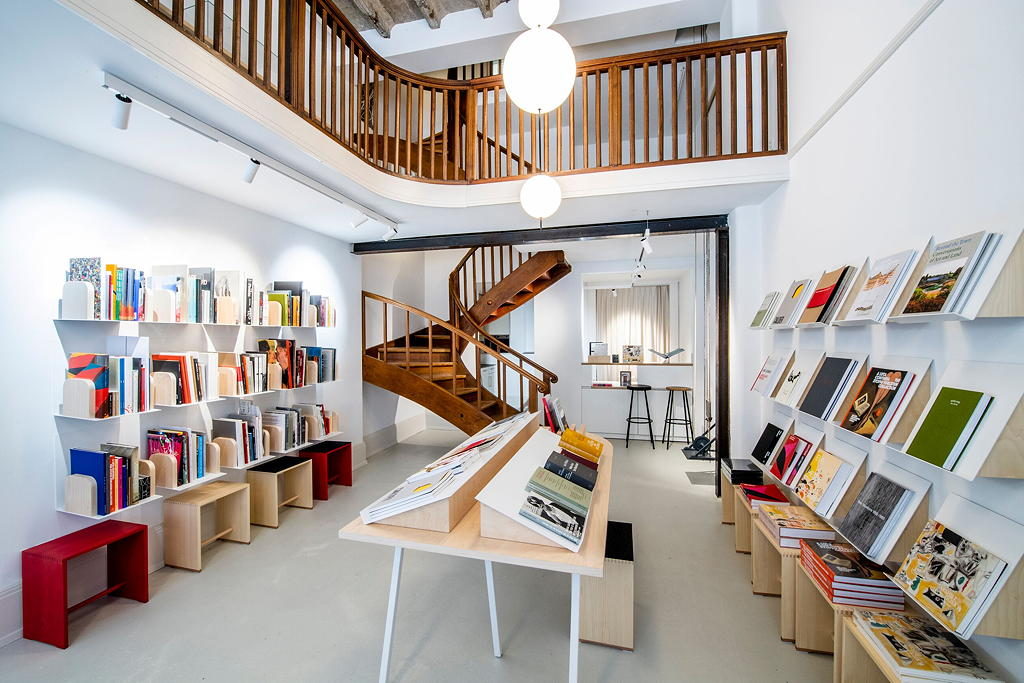 Artbook @Hauser & Wirth LA 917 E 3rd St. Los Angeles, CA 90013
Artbook is an arts and culture bookstore inside the Hauser Wirth & Schimmel gallery in the DTLA Arts District, located in a converted historic flour mill. Bringing an experimental dynamic to book selling, Artbook devotes a large portion of its retail space to spotlight selections that change every several months, focusing in great depth upon different movements and themes in contemporary and 20th-century art. Complementing current exhibitions as well as new developments in art practices and writing, these rotating thematic displays include new releases in addition to important backlist books, indie press titles, imported catalogues and out-of-print selections.
Now Serving Far East Plaza 727 N Broadway, Unit 133 Los Angeles, CA 90012
Founded by Ken Concepcion, former chef de cuisine at Wolfgang Puck's CUT, and his wife Michelle Mungcal, Now Serving carries a melange of new and used cookbooks, including out of print editions. The cookbooks are organized in geographical deparments such as the Americas, Asia, the Middle East, Mediterranean, and Europe, and categories like pastries and baking, beverages, general food writing, and reference books. Now Serving also offers gourmet kitchen tools like Japanese knives, new and vintage cast iron pans, and chef's apparel. Order online for pick up.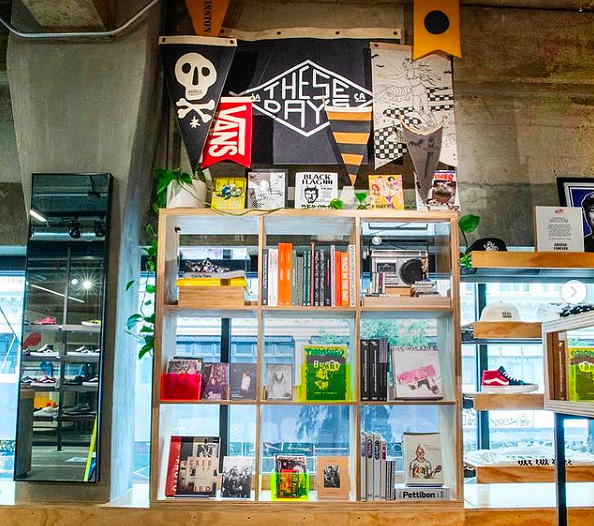 These Days 118 Winston St. Los Angeles, CA 90013
Owned and operated by longtime DTLA residents Stephen and Jodi Zeigler, These Days is a gallery, store, and publisher located in downtown Los Angeles. Since its first exhibition in 2014, the gallery has exhibited a diverse range of work including abstract paintings, photography, and fiber art.Though their interests are varied, These Days' embrace of creative rebellion and nonconformist culture, communities, and artists is apparent in everything they curate. In 2016, These Days began publishing with work by Gusmano Cesaretti, Ian Reid, Sean Maung, and Estevan Oriol. The store features collectible and out-of-print photography books, zines, art and design objects. Order online for curbside pick up.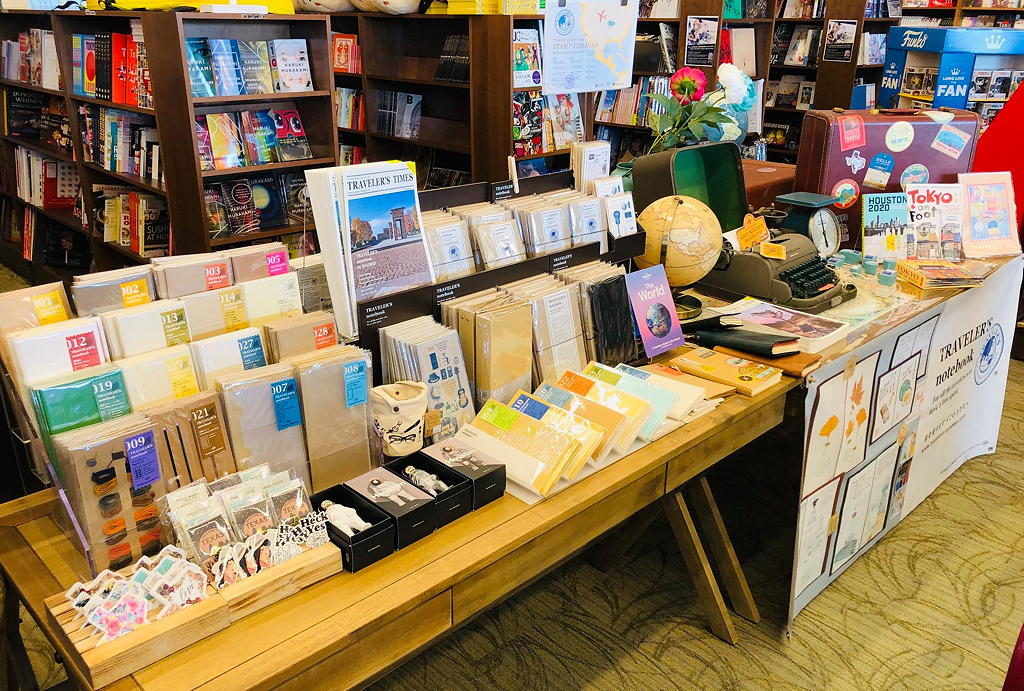 Kinokuniya 123 Astronaut Ellison S Onizuka St. Los Angeles, CA 90012
Founded in 1927 in Tokyo, the Books Kinokuniya chain spans 68 locations in Japan and 28 stores overseas, including the popular location in Little Tokyo's Weller Court. Kinokuniya offers an extensive selection of manga, graphic novels, art and design books, cookbooks, travel books, and children's books. Calling all fans of animation director Hayao Miyazaki. Kinokuniya is the official retail partner of Miyazaki's Studio Ghibli and carries merchandise shipped directly from Japan, including DVDs, books, stationery, puzzles, pins, stuffed animals and more.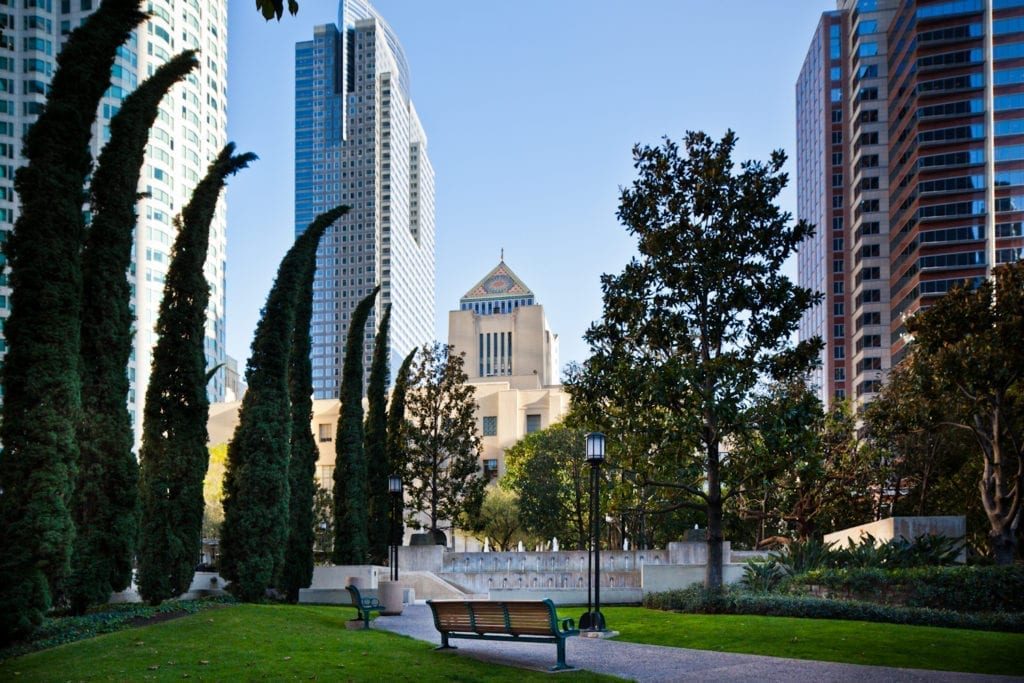 Los Angeles Central Library 630 W. 5th Street Los Angeles, CA 90071
An essential DTLA resource, the Richard J. Riordan Central Library is both a leading public research library and a major architectural landmark. Comprised of the original 1926 library now called the Goodhue Building and a 1993 addition named for former mayor Tom Bradley, it ranks with the Bradbury Building and Union Station as a treasure of the city's historic downtown. The library has been designated a Los Angeles Historic Cultural Monument (#46) and is listed in the National Register of Historic Places. In addition to the mother-lode of books, archives, and reference material, the Central Library has an amazing array of departments and services.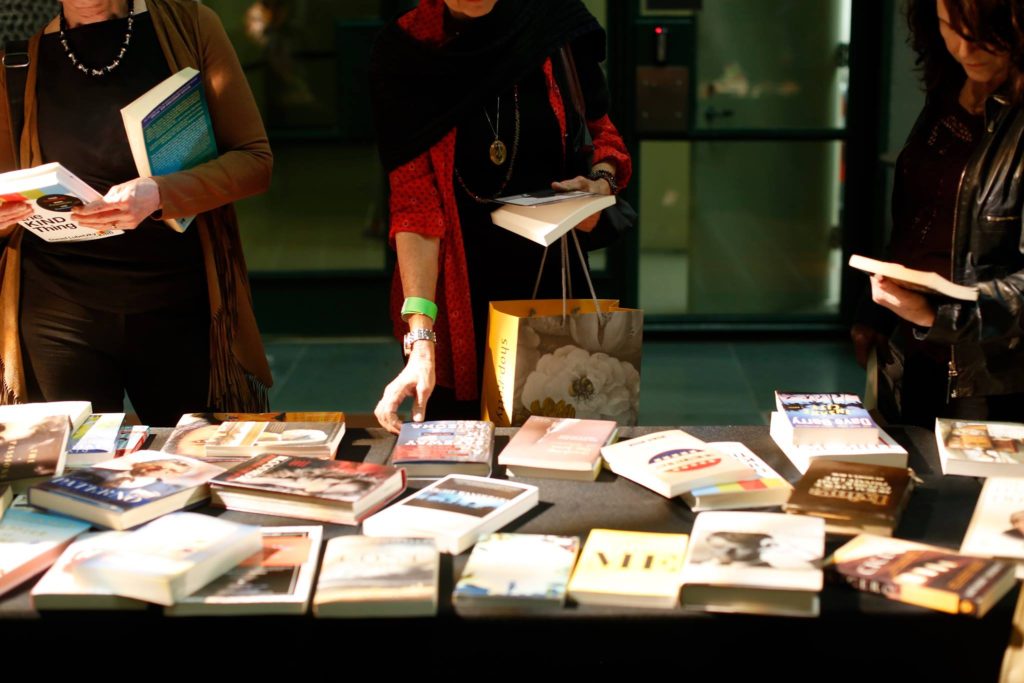 The Library Store 630 W 5th St, Los Angeles, CA 90071
The Library Store is operated by the Library Foundation of Los Angeles, which provides critical support to the Los Angeles Public Library resulting in free programs, resources, and services available to the millions of adults, children, and youth in Los Angeles. Through fundraising, advocacy, and innovative programs, the Library Foundation strengthens the Los Angeles Public Library and promotes greater awareness of its valuable resources. Shop the carefully curated collection of books, tees, totes, stationery and much more. All sales benefit the Los Angeles Public Library.
Photo credits:
Photo #1: The Last Bookstore
Photo #2: Kris Lou
Photo #3: The Last Bookstore
Photo #4 Hennessey + Ingalls Bookstore
Photo #5: Artbook @Hauser & Wirth LA
Photo #6: Now Serving
Photo #7: These Days
Photo #8: Kinokuniya
Photo #9: Los Angeles Central Library
Photo #10: The Library Store