Here's a great opportunity to get a head start on your summer reading. DTLA bookstores are offering curbside pick up and online shopping. Check their websites for details, including in-store openings. Our city is a bibliophile's paradise – from local treasures like The Last Bookstore to collectible destinations, and quirky specialty shops. You can also support our local bookstores by signing up for their newsletters, organizing online book clubs, and buying gift cards for friends and family. Looking for some inspiration, here's Bill Gates' summer reading list. Get ready to untether from your digital devices, stretch out on your favorite chaise lounge, and crack open a good book.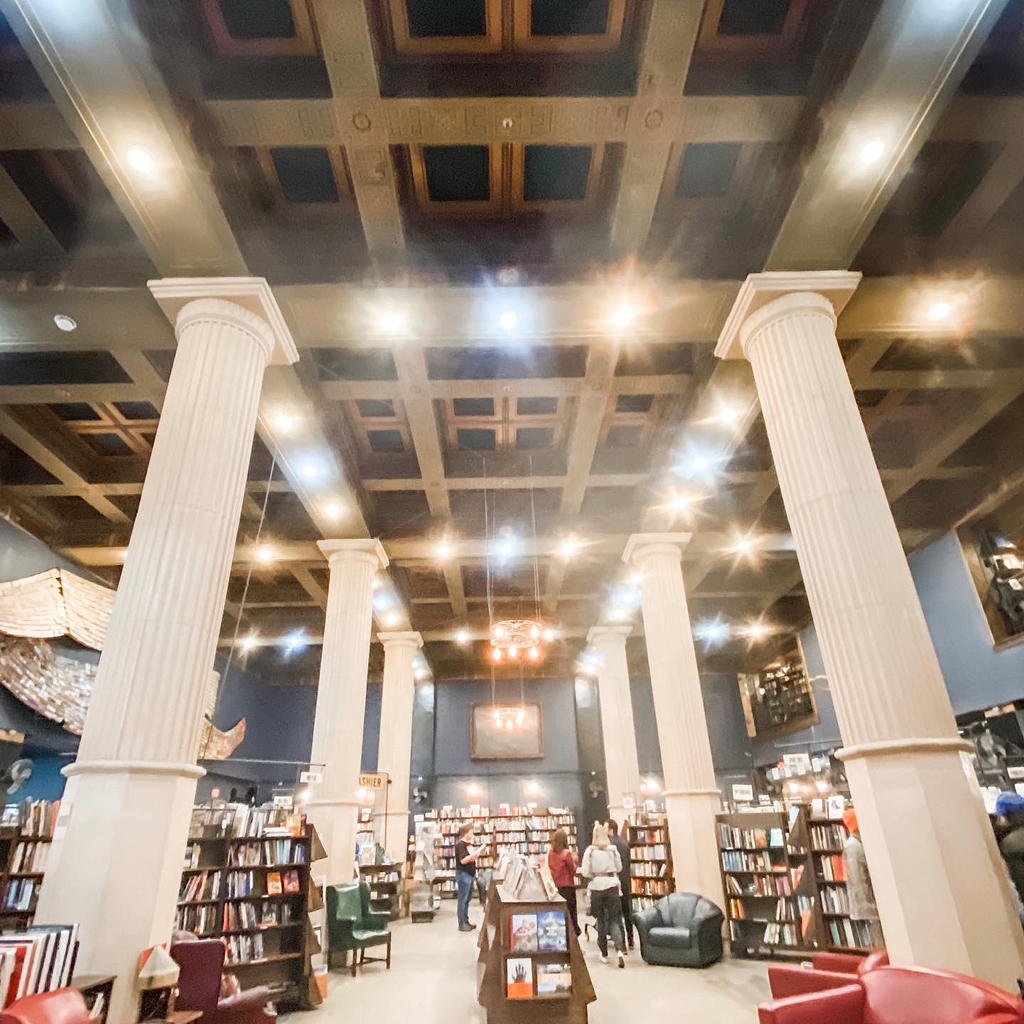 The Last Book Store 453 S Spring St, Los Angeles, CA 90013
A true DTLA treasure, The Last Bookstore is California's largest used and new book and record store, housed in a stunning 22,000 square-foot space in the Spring Arts Tower. According to owner Josh Spencer, the name was chosen with irony, but seems more appropriate with each passing day, as physical bookstores die out like dinosaurs from the meteoric impact of Amazon and e-books. In addition to over 250,000 new and used books on two floors, including the Arts & Rare Book Annex, you'll also find tens of thousands of vinyl records and graphic novels. Curbside service is limited to bundle customers. If you're looking for a specific title, please order from the online web store and your books will be shipped right to your door.
Now Serving Far East Plaza 727 N. Broadway #133 Los Angeles, CA 90012
Founded by Ken Concepcion, former chef de cuisine at Wolfgang Puck's CUT, and his wife Michelle Mungcal, Now Serving carries a melange of new and used cookbooks, including out of print editions. The cookbooks are organized in geographical departments such as the Americas, Asia, the Middle East, Mediterranean, and Europe, and categories like pastries and baking, beverages, general food writing, and reference books. You can order online from their website.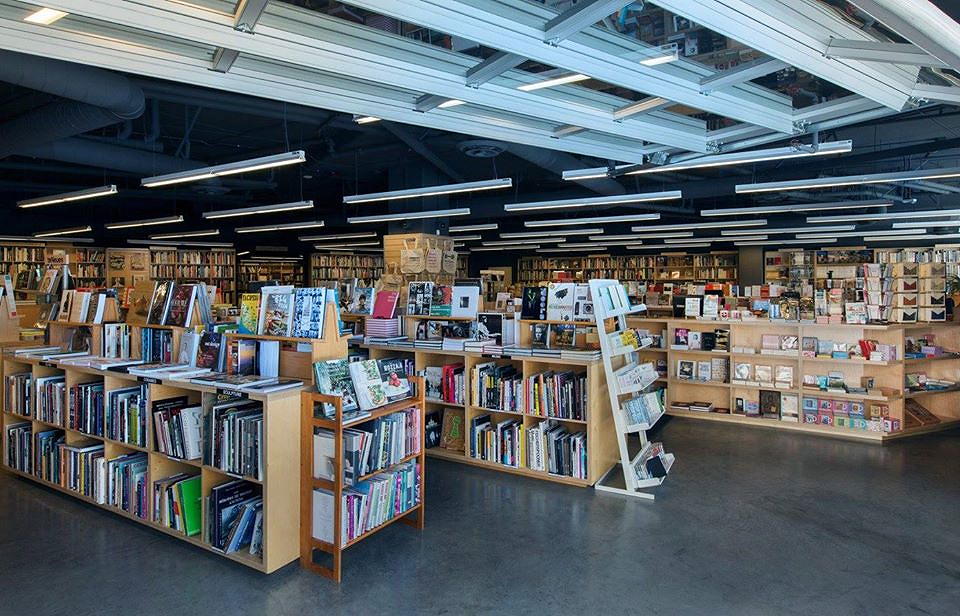 Hennessey + Ingalls Bookstore 300 S. Santa Fe Ave. Suite M Los Angeles, CA 90013
Since its founding in 1963, Hennessey + Ingalls has grown to become the largest art, architecture and design bookstore in the Western United States. A landmark in the visual arts community, Hennessey + Ingalls counts many of the country's leading architectural firms as clients, along with museums, collectors, art galleries, students, interior designers, graphic design firms, and schools. Even if you're not an industry professional, it's fun to browse the store's in-depth selection of books, including art, art history, architecture, photography, interior design, graphic design, and landscaping. Hours for contactless curbside (parking lot) pick-up are 10 am – 5 pm Monday through Friday.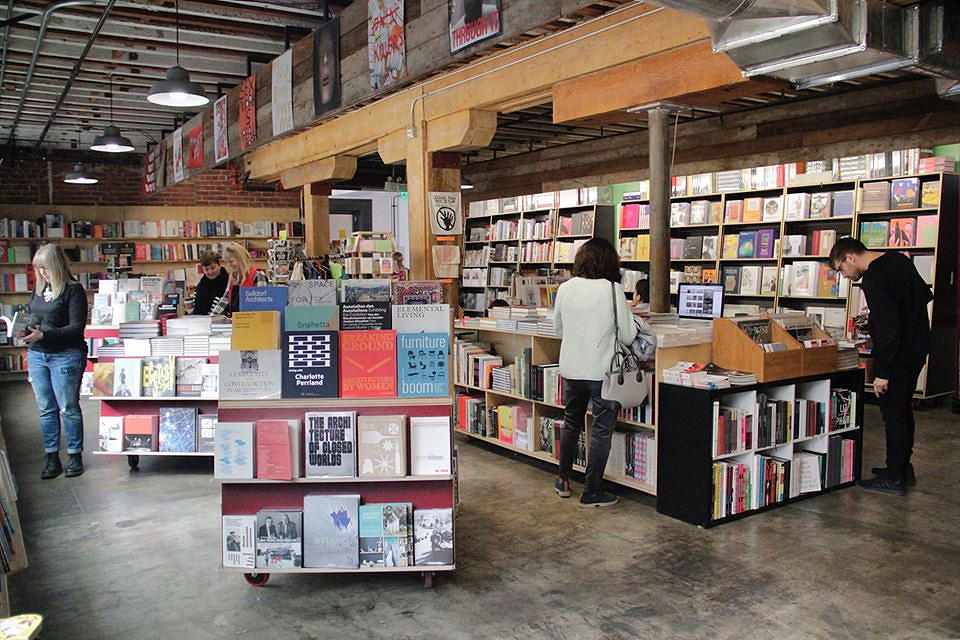 Artbook @Hauser & Wirth LA 917 E 3rd St. Los Angeles, CA 90013
Artbook @Hauser & Wirth is an arts and culture bookstore located inside the Hauser Wirth & Schimmel gallery in the DTLA Arts District. The bookstore offers a wide range of topics including art, photography, architecture & design, film, music, fashion and more. Hauser & Wirth opened its Los Angeles location in 2016 in a former flour mill. In addition to supporting and collaborating with many local and international cultural organizations, nonprofits, and universities, the Los Angeles gallery fosters public dialogue with the arts through a range of activities that engage the city's diverse population. Artbook @Hauser & Wirth is temporarily closed, but you can shop online.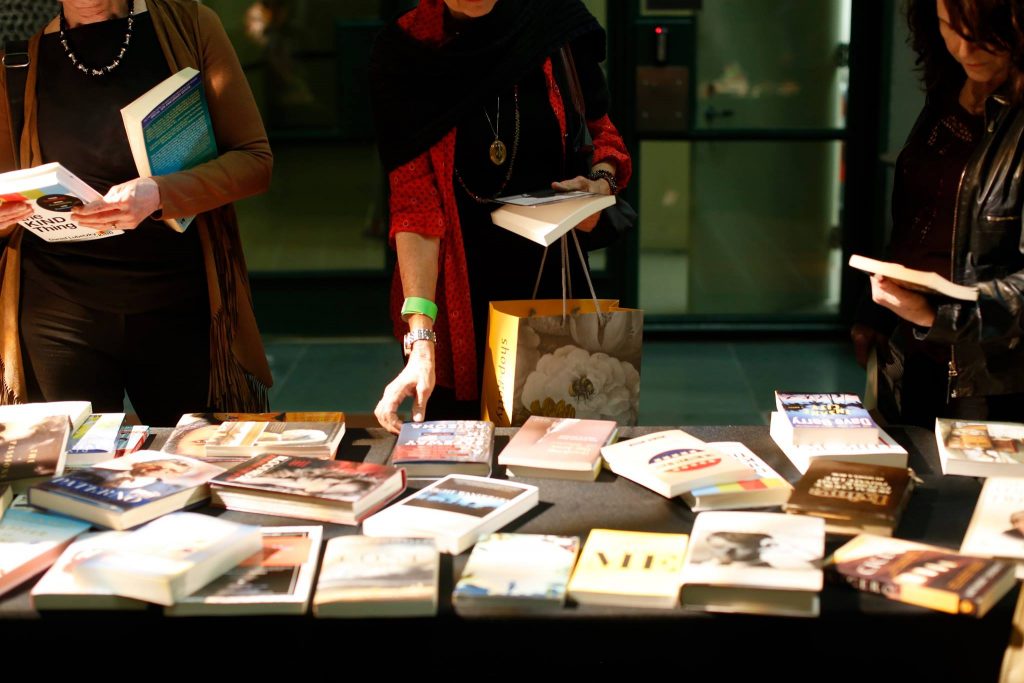 The Library Store 630 W 5th St, Los Angeles, CA 90071
The Library Store is operated by the Library Foundation of Los Angeles, which provides critical support to the Los Angeles Public Library resulting in free programs, resources, and services available to the millions of adults, children, and youth in Los Angeles. Through fundraising, advocacy, and innovative programs, the Library Foundation strengthens the Los Angeles Public Library and promotes greater awareness of its valuable resources. Shop the carefully curated collection of books, tees, totes, stationery and much more. All sales benefit the Los Angeles Public Library. While the physical store remains closed, the online store is open. They are processing orders once a week, and shipping out on Fridays.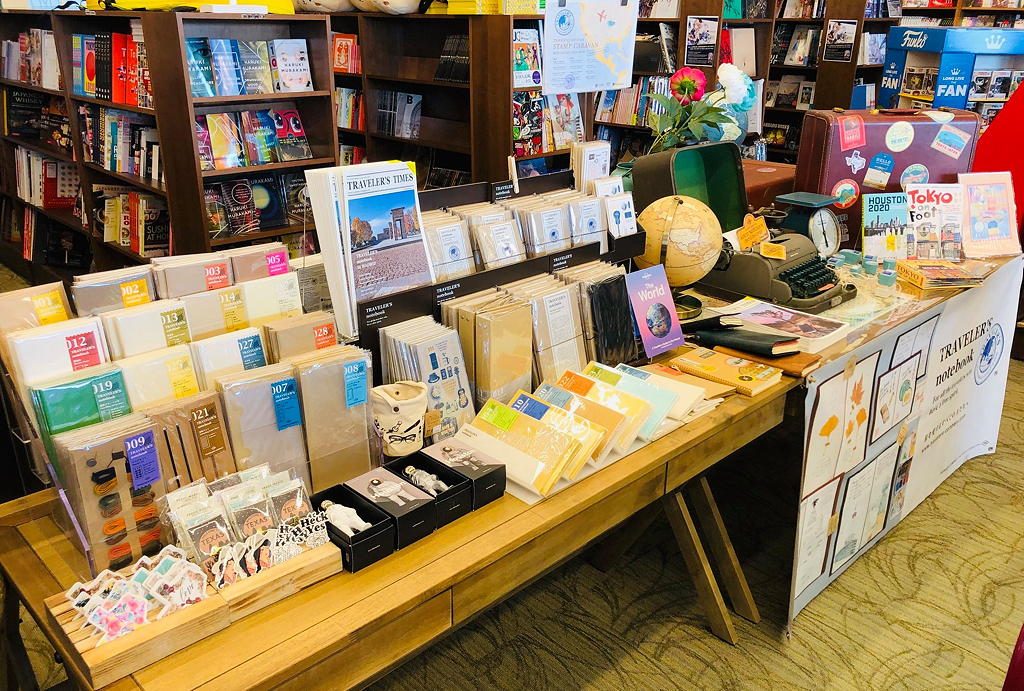 Kinokuniya 123 Astronaut E S Onizuka Street #205, Los Angeles, CA 90012
Founded in 1927 in Tokyo, the Books Kinokuniya chain spans 68 locations in Japan and 28 stores overseas, including the popular location Little Tokyo's Weller Court. Kinokuniya offers an extensive selection of manga, graphic novels, art and design books, cookbooks, travel books, and children's books. If you'd like to order books or make inquiries while the store is temporarily closed, please use the contact form and follow the accompanying instructions.
Photo credits:
Photo #1: The Last Bookstore
Photo #2: The Last Bookstore
Photo #3: Now Serving
Photo #4: Hennessey + Ingalls Bookstore
Photo #5: Image courtesy of Hennessey + Ingalls Bookstore
Photo #6: Image courtesy of Hauser Wirth Schimmel
Photo #7: Kinokuniya USA