Time for a staycation! This summer, kick back, relax, and be a tourist in your own town! A vacation can be fabulous, but between all the crazy planning, logistics, and untethering from work, a staycation can be just as much fun, minus the stress – and certainly more affordable. Did you know in 2018 tourism in LA generated a record $36.6 billion boost to the Los Angeles economy? This means that folks from around the world spent beaucoup bucks to experience what we lucky Angelenos have right in our own backyard. Your staycation adventure awaits! Get ready to explore all the fun things to do without ever leaving LA!.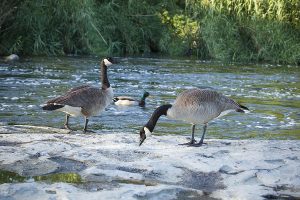 Whitewater and wildlife meet urban culture when you paddle the LA River in Frogtown! LA River Kayak Safari is an urban-nature adventure that combines bikes, kayaks, instruction and conversation about the Los Angeles River. This unique trip offers you the chance to paddle with river locals, manage small rapids, and experience nature in the middle of the City. The route passes through Elysian Valley (Frogtown,) home to an emerging river culture of restaurants, coffee shops and art, next to the future parklands of the former train yards. New to paddling? Kayak Safari employs time-tuned techniques to teach you fast. By the end of the tour, you will be an accomplished urban kayaker!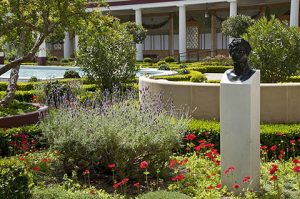 Getty Villa Garden Tour 17985 Pacific Coast Hwy, Pacific Palisades, CA 90272
Discover the rich mythological and cultural connections of ancient gardens in this 40-minute tour of the Getty Villa's four Roman gardens. The Getty Villa has four gardens that blend Roman architecture with open air spaces and Mediterranean plants. In ancient times, gardens served both practical and aesthetic purposes at Roman country homes. They let fresh air and light enter the home, and also acted as gathering places to have conversations or to escape the heat. You'll find about 300 varieties of plants are used in the landscaping of the Getty Villa, many of which can also be found in the Mediterranean region. Explore the Roman gardens at the Getty Villa through a 40-minute tour Monday, Wednesdays, Fridays, and Sundays.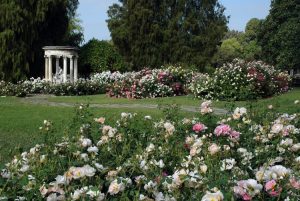 Huntington Library and Botanical Gardens 1151 Oxford Rd, San Marino, CA 91108
When Henry and Arabella Huntington drafted the trust document in the summer of 1919 that would transform their private estate into an institution for the "advancement of learning, the arts and sciences, and to promote the public welfare," they had no way of knowing what an intellectual and cultural powerhouse it would become. Fast forward and celebrate the 100th Anniversary of The Huntington with a cornucopia of curated art collections, cultivated gardens, and cultural programs that would do this amazing, visionary couple proud!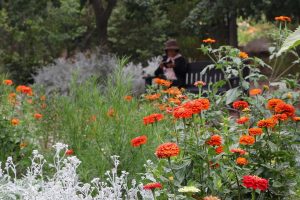 Summer Nights at Descanso 1418 Descanso Dr.La Cañada Flintridge, CA 91011
Descanso Gardens is an urban retreat of year-round natural beauty, internationally renowned botanical collections and spectacular seasonal horticultural displays. Summer Nights at Descanso Gardens presents a late hours program of fun events to celebrate the season. Hoist a brewsky at Beer Garden Nights (Five Thursdays from Aug. 1–29). Chill out in the Courtyard where fine brews and food are available for purchase, then wander the Gardens as the sun starts to set. Don't miss the End of Summer Celebration (Wed Aug. 28). Grab a cold drink and relax to the tunes of the The Flashdance DJs, wander through the gardens to the sounds of live music, enjoy the sunset, then end the night with some stargazing in the Oak Woodland.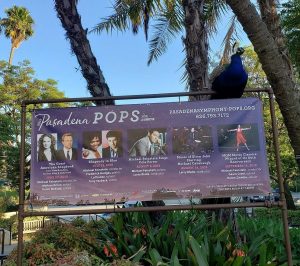 Arboretum Summer Nights 301 N Baldwin Ave, Arcadia, CA 91007
LA Arboretum presents an eclectic program of music, movies and garden tours throughout August. Mark your calendars for the Arboretum Summer Nights concert program featuring the Pasadena Pops with Michael Feinstein, The Route 66 Band, and more. Enjoy live music, crafts and lawn games. Bring your lawn chairs, blankets, umbrellas and wine to go with your picnic-style dinner. Food will also be available for purchase from local food trucks.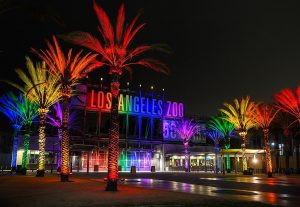 LA Zoo Roaring Nights 5333 Zoo Dr. Los Angeles, CA 90027
The L.A. Zoo's Roaring Nights summer series is back and wilder than ever – offering fun, fascinating explorations at the intersection of music, culture, and nature. These adults-only (21+) adventures feature live bands, DJs, pop-up Zoo Talks, animal close-ups, L.A.'s best food trucks, full bars, and more. Featuring:The Watering Hole open-air glamping lounge with specialty cocktails; an immersive silent disco experience powered by dueling DJs; three multi-genre dance areas, for an eclectic musical safari; interactive art activities; classic backyard games; and more.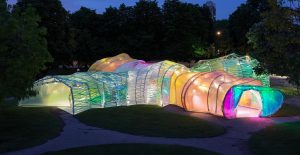 La Brea Tar Pits Second Home Pavilion 5801 Wilshire Blvd. Los Angeles, CA 90036
Explore the rainbow tunnels of this immersive, temporary structure where art and science meet. Second Home Serpentine Pavilion by SelgasCano at La Brea Tar Pits is a standout architectural creation. Each of the rainbow tunnels takes you on different journey. There are multiple ways to wander, and many entrances and exits, but they all emanate from a center area where you'll be immersed in stained glass light. The pavilion experience shifts from day to night—natural light seeps through translucent walls by day, and glowing lights illuminate its colors and surfaces once the sun goes down.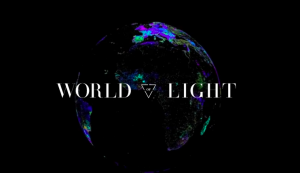 World of Light Pop Up Museum 233 S Beaudry Ave 11th Fl. Los Angeles, CA 90012
World of Light is a collective of forward-thinking global artists, commissioned to create boundless installations inspired by individuality and background diversity. The exhibition promises an engaging experience – fusing art with technology through a collection of sophisticated installations and visual compositions. A truly unique experience that promises to deliver a highly personalized immersive experience.

Los Angeles Conservancy Last Remaining Seats Various locations
Experience classic films as they were meant to be seen! Last Remaining Seats is the LA Conservancy's annual series of classic films screened in historic theatres, such as Los Angeles Theatre, Million Dollar Theatre, Theatre at Ace Hotel, Orpheum Theatre, and The Wiltern. The Los Angeles Conservancy is a membership-based nonprofit organization that works through advocacy and education to recognize, preserve, and revitalize the historic architectural and cultural resources of Los Angeles County.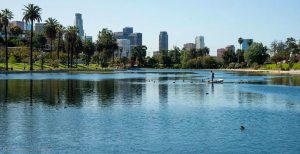 Explore LA's Urban Parks
Our city has a bounty of beautiful places to experience nature – many right in the sight of the LA skyline! Here's a guide to the great urban outdoors from DoLA.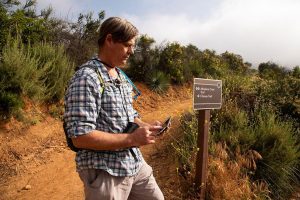 Take the trail with you using the Trails LA County Mobile App! Did you know it is estimated that there are more than 2,000 miles of public trails in Los Angeles County? From the Mojave Desert and Santa Monica and San Gabriel Mountains down to the Pacific Ocean, these trails belong to all of us. And there's never been a single official source for trail maps, planning and information – before now. The Trails LA County app has offline mapping and navigation built right in – which means you won't have to worry about what happens to your map when you hike out of cell phone range. Trails LA County currently hosts more than 550 miles of trails…and counting! Their goal s to partner with all the trail managing agencies in LA County to have all 2,000 miles of public trails featured on Trails LA County in the near future. Download the Trail LA County app on the App Store or get it on Google Play.