We've all sprung forward with Daylight Saving Time, and March 20 – the first day of Spring – is right around the corner. It's time to get out and celebrate the season with a Spring Fling!
Take a hike and commune with the wildflowers – after all the heavy rains, Southern California is experiencing a Super Bloom! Explore downtown LA's hidden treasures on a walking tour or bicycle adventure. Shop for fresh produce at a local farmers market. You can even spend a day of fitness working out with your pooch! You'll always find inspiration when you live in DTLA1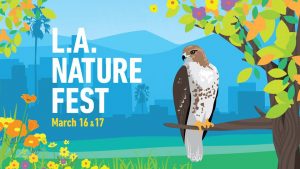 Natural History Museum 900 W Exposition Blvd, Los Angeles, CA 90007
Discover L.A.'s wild side at L.A. Naturefest, a fun-filled two-day festival at the Natural History Museum of Los Angeles County. There's a surprising amount of nature in Los Angeles, and the more you know how to look for it, the more you'll see. You'll be blown away by the plants, animals, and the people devoted to protecting and studying them. Festival highlights include over 35 exhibitor booths with local organizations; hands on nature crafts​ and activities; free giveaways from Tree People; and seed packets from Big Green. Visitors will have the opportunity to meet live animals and talk face to face with scientists and nature experts.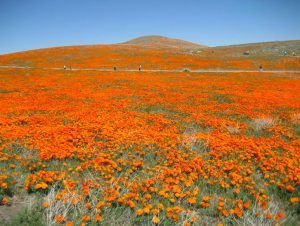 Antelope Valley California Poppy Reserve 15101 Lancaster Rd, Lancaster, CA 93536
Thanks to the recent rains, California is experiencing a Super Bloom – a rare happening in which all the desert flowers bloom at once! Each spring, the Antelope Valley California Poppy Reserve comes alive with the seasonal surprises of the Mojave Desert Grassland habitat. The wildflower season generally lasts from as early as mid-February through May, with a variety of wildflowers creating a mosaic of color that changes daily. Eight miles of trails through the gentle rolling hills make the park a wonderful place to hike and smell the flowers. Poppies open up in mid morning, and curl up in the late afternoon/evening or if it's cold, so check the weather forecast before arriving. No dogs, bikes on trails, drones, or picking flowers.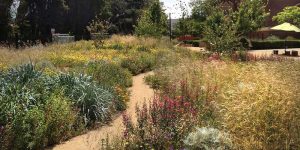 Theodore Payne Foundation 10459 Tuxford St. Sun Valley, CA 91352
Theodore Payne Foundation for Wild Flowers & Native Plants is a true force for change in Southern California. While preserving the legacy of Theodore Payne – a pioneering Los Angeles nurseryman and horticulturist – their goal is to transform the region into sustainable, healthy communities. Located on 22 acres of canyon land in the northeast corner of the San Fernando Valley, the full-service native plant nursery, seed room, bookstore, art gallery, demonstration gardens, and hiking trails are open to the public year round. Friendly on-leash dogs are welcome, and there is no admission charge.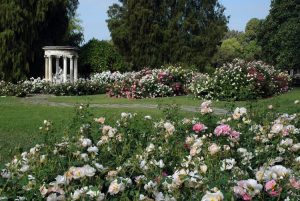 Huntington Botanical Gardens 1151 Oxford Road San Marino, CA 91108
In 1903 Henry E. Huntington purchased the San Marino Ranch, a working ranch with citrus groves, nut and fruit orchards, alfalfa crops, a small herd of cows, and poultry. Today, the estate is home to 16 spectacular themed gardens spread across 120 acres, including Desert Garen, Camellia & Rose Gardens, Japanese Garden, Jungle Garden, Herb Garden and more. They also offer popular botanical programs such as 2nd Thursday Garden Talks, Garden Tours, Music in the Chinese Garden, Japanese Tea House Tours. Don't miss the Annual Spring Plant Sale, coming up Sunday April 28.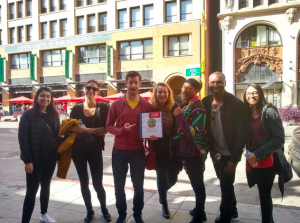 Green Muffin Walking Tour Freehand Hotel 416 W 8th St. Los Angeles, CA 90014
Modeled after the popular European walking tours, Green Muffin Walking Tour is LA's newest tour servicing historic downtown Los Angeles. Their mission is to provide an educated and humorous tour of downtown Los Angeles that anyone can afford (all tours are free and the guides work on a donations only basis). Green Muffin gives 5% of all their donations to aid the homeless on Skid Row and provide warm clothes and food. The tour kicks off ​at the Freehand Hotel lobby every weekend at 10AM and lasts approximately 90 minutes. Highlights include The Bradbury Building, Grand Central Market, Walt Disney Concert Hall and more! Look for your guide wearing a shirt with a green muffin on it. No need for reservations. They can accommodate up to 20 people per tour. Bring comfortable shoes, money for lunch, sunglasses, and a popular joke from wherever you are from.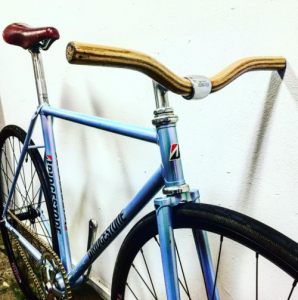 The Crafty Pedal: A Woke Bike Shop 520 E 15th St. Los Angeles, CA 90015
The Crafty Pedal is DTLA's only late night cycling and craft boutique. With a love for traditional craftsmanship and elegance, along with an appreciation for new and innovative modern designs, The Crafty Pedal provides the best of both worlds, integrating classic vintage charm with modern day durability, performance and comfort. By offering reclaimed high end brands, they make owning a nice bike obtainable. Every bicycle is uniquely one of a kind and custom built to your specifications. Ready to put the pedal to the metal? Check out their L.A. Bike Friendly Directory.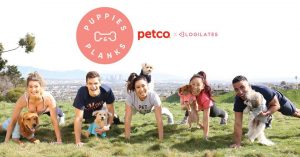 Puppies & Planks L.A. State Historic Park 1245 N Spring St. Los Angeles, CA 90012
National Puppy Day is March 23, 2019! To celebrate, Puppies & Planks is putting on the first ever outdoor fitness festival for humans and dogs!. Created by YouTube fitness guru Cassey Ho of Blogilates, and presented by PETCO, this outdoor event will feature a full day of fitness, pups, shopping, food, and more! Bring all your friends and fam for a fun day in the park with vendor booths, Instagram photo stations, giveaways, and lots of cute dogs. Start the day off with a 3K dog walk around LA Historic Park! General admission is free. Buy one class and get an all-access pass to all of the classes on the schedule. The first 500 people who reserve an all-access pass will receive an exclusive swag bag filled with goodies from the sponsors. Your entire ticket purchase (100%) will be donated directly to LA Animal Services and other local rescue organizations.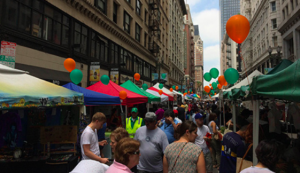 Historic Core Farmers Market 5th St. (between Broadway and Spring)
Historic Core Farmers Market, LA's newest addition to the DTLA farmers market scene, is held every Sunday from 9AM – 2PM. In addition to fruits and vegetables, you'll find farm-fresh eggs (free range and sprout-fed); breakfast and brunch items; sweet pastries and empanadas; Mediterranean dips and spreads; flowers and floral arrangements; natural homemade skin care products; and dog food and pooch products. Along with fresh local groceries, there's a selection of prepared food and drinks including fresh juices and lemonade; coffee; tacos and breakfast burritos; pupusas, barbecue, curry, and much more!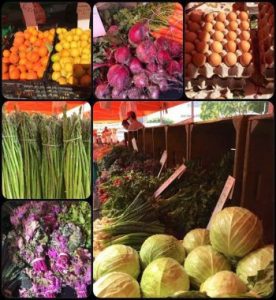 Certified Farmers Market @Pershing Square 532 S Olive St. Los Angeles, CA 90013
Every Wednesday, Pershing Square Farmers Market, presented in partnership with Raw Inspiration, sells garden fresh fruits, vegetables, and special delicacies. Raw Inspiration's mission is to educate children and adults on the importance of a healthy diet, especially on the importance of eating fresh fruits and vegetables daily. To accompany that mission, they have set up a program where growers can distribute their produce at neighborhood farmers markets. In and around Los Angeles, it is estimated that nearly 2,000,000 visitors enjoy Raw Inspiration's farmers markets every year, and that number continues to increase with every new market opening.