Get out of the house and saddle up. Horseback riding is a great way to enjoy nature while getting a good workout for your core and legs – and the positive connection with the horse creates good energy for both people and their steeds. Los Angeles has a fascinating history of urban equestrian communities dating back to the early 19th century, when the area surrounding what is now Griffith Park, including Burbank and Glendale, was mainly ranch land.
Today much of that open space has been paved over, but a small, passionate horse community has survived and thrived. Did you know that Atwater Village harbors a hidden equestrian neighborhood, which has been designated the Atwater Village Equestrian District? And the Santa Monica mountains offer a refreshing respite from city life, with secret trails and spectacular views that can only be accessed by horseback. Many facilities also offer riding lessons. Here's a guide to the best horseback riding in LA, just a short drive from Circa.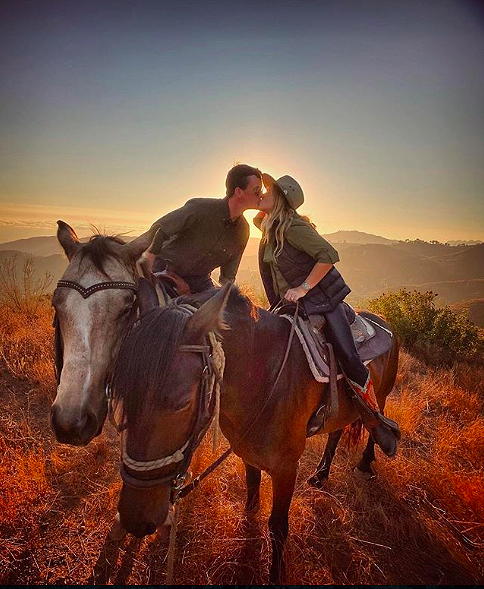 High Horse Malibu 2142 Latigo Canyon Rd. Malibu, CA 90265
High Horse Malibu offers private guided horseback rides, natural horsemanship lessons, and equine assisted therapy in scenic Malibu. Uniquely situated at the crest of Latigo Canyon, the trails traverse rolling hills, wooded canyons, and striking rock formations, with sweeping ocean vistas around every corner. Exceptional horses combined with the uniquely beautiful coastal Mediterranean habitat of the Santa Monica Mountains provide guests with an opportunity to disconnect from the world and reconnect with nature and self. Whether you're yearning for an epic trail ride, looking to build a foundation of horsemanship and riding skills, or seeking to connect and engage with horses to foster wellness and healing, High Horse Malibu will assist you on your journey.
Sunset Ranch Hollywood 3400 N Beachwood Dr. Los Angeles, CA 90068
Just minutes from Hollywood Boulevard, Sunset Ranch Hollywood boasts the best views in town. Trail rides include an inspiring two hour evening tour with unbeatable views of all of Los Angeles; a one hour ride up in the Hollywood Hills, where you'll see the Hollywood Sign and views of the LA Basin; and a two hour tour, where you'll ride to the top of Mount Hollywood for a 360 degree view of Los Angeles, including the Hollywood Sign, the ocean, and the valleys.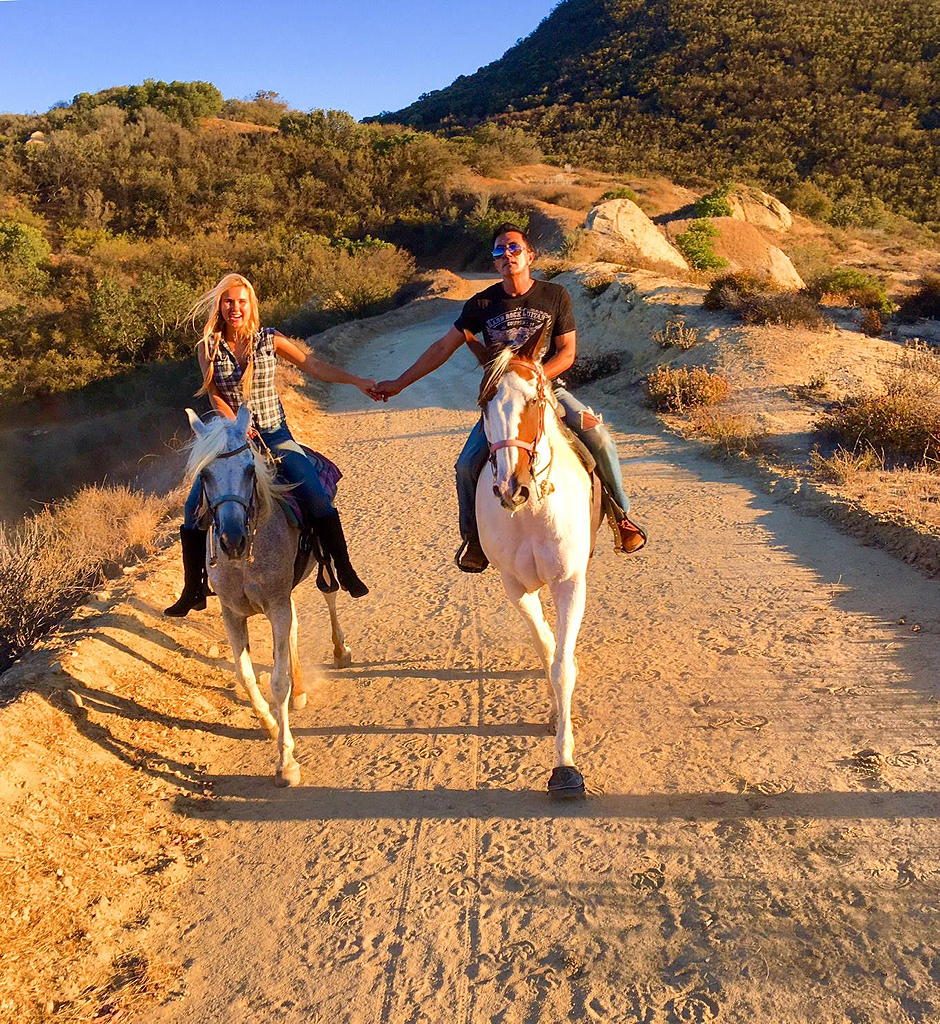 Los Angeles Horseback Riding 2623 Old Topanga Canyon Rd. Topanga, CA 90290
Established in 1996, Los Angeles Horseback Riding ranch is beautifully situated at the top ridge of the Santa Monica Mountains which connects Topanga and Malibu. Located just minutes from Santa Monica, Pacific Palisades and Malibu, you'll be able to see 80 miles out from the top of the trails, with breathtaking views in every direction. Packages include Sunset Rides, Moonlight Rides, Ocean Views, Morning Rides, and Romantic Rides. The ranch is known for its celebrity clientele and film location shoots.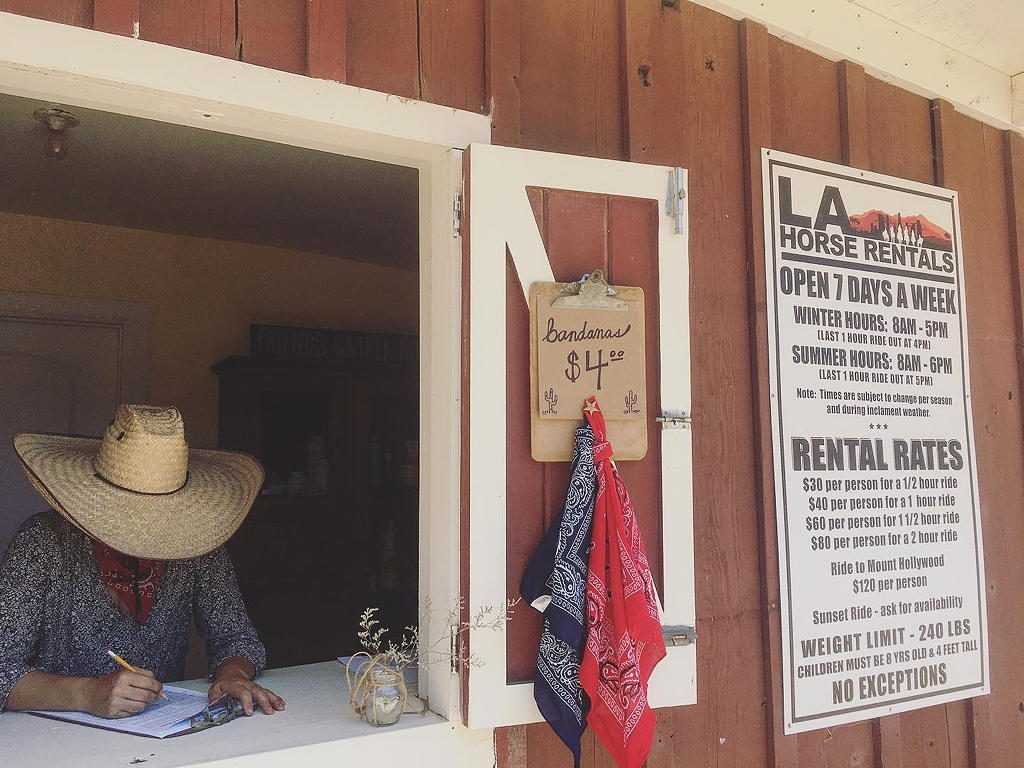 LA Horse Rentals 1850 W Riverside Dr. Glendale, CA 91201
Take an adventurous horseback ride through the beautiful chaparral covered terrain of iconic Griffith Park, and explore over 50 miles of trail with panoramic views from the Pacific Ocean to the foothills of the San Gabriel Mountains. Choose from tours ranging in length, with options overlooking downtown LA, scenic Amir's Gardens, the LA Zoo, and the Hollywood Sign. LA Horse Rentals offers horse rides for all experience levels, and trained guides will walk you through your trail ride from beginning to end.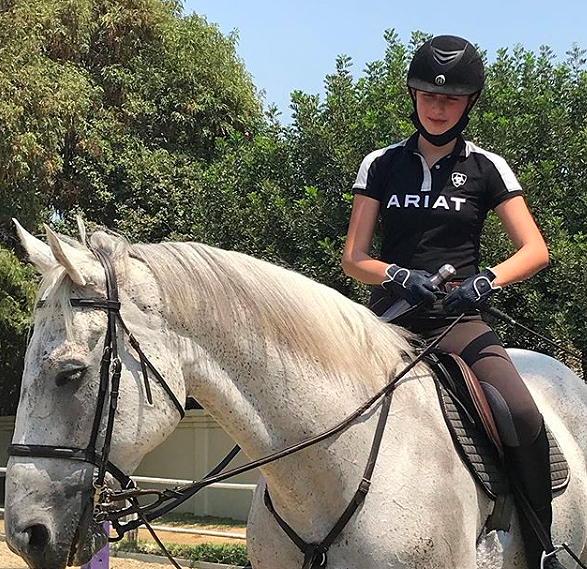 Sagebrook Farms Riding School 3919 Rigali Ave. Los Angeles, CA 90039
Sagebrook Farms offers horseback riding lessons for every level, from newbies to advanced, including Classical English Riding and Hunter/Jumpers. Whether you want to gain strong basic skills, are aiming for the show arena, or are on your way to owning your own horse, they can provide you with the training and knowledge to help you achieve your goals. Paddock Farms is conveniently located at The Paddock Riding Club in Los Angeles.
Paddock Riding Club 3919 Rigali Ave. Los Angeles, CA 90039
Paddock Riding Club is a family-owned and operated equestrian facility offering horse boarding, a riding school, and personalized training. Nestled in the heart of Los Angeles, Paddock has been around since 1930. Since those early years, the neighborhood has evolved to form the new residential community called the Atwater Village Equestrian District. Paddock Riding Club gives access to 55 miles of Griffith Park horse trails and is within minutes of all the major studios. With the newly opened North Atwater Bridge, equestrians, cyclists and pedestrians now have a way to safely cross the Los Angeles River to access Griffith Park.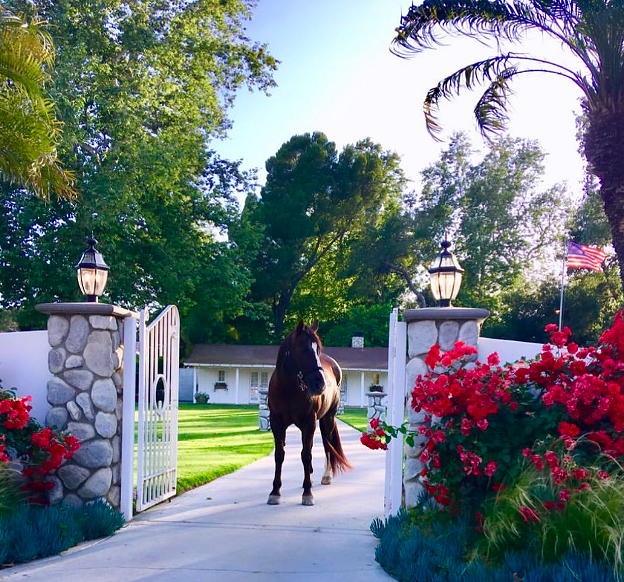 Los Angeles Equestrian Center 480 Riverside Dr. Burbank, CA 91506
Regarded as the hub of horse activities in LA, the Los Angeles Equestrian Center is a 75-acre world-class horse show complex nestled in the heart of Griffith Park. The property is home to more than 200 horse boarders with over 500 boarding stalls, 17 horse trainers, a tack shop, and equestrian gift shop. The facility has hosted countless film location shoots, with clients including nearly every major film and television studio.
Photo credits:
Photo #1: High Horse Malibu
Photo #2: High Horse Malibu
Photo #3: Sunset Ranch Hollywood
Photo #4: Los Angeles Horseback Riding
Photo #5: LA Horse Rentals
Photo #6: Sagebrook Farms
Photo #7: Paddock Riding Club
Photo #8: Los Angeles Equestrian Center