We're all hopped up for Oktoberfest! But did you know that the original Oktoberfest in Munich actually starts in September and ends in early October? The first Oktoberfest was celebrated in Munich on October 12, 1810 in honor of Prince Ludwig's marriage to Princess Therese von Sachsen-Hildburghausen. After such a spectacular party, the happy couple decided that the same type of festival should be continued annually. Eventually the date was moved forward into September, primarily because of the chilly Bavarian weather. But here in sunny LA, you'll find plenty of oom pah pah action all October long, just a short distance from Circa. So don your dirndls and lace your lederhosen – Oktoberfest is here!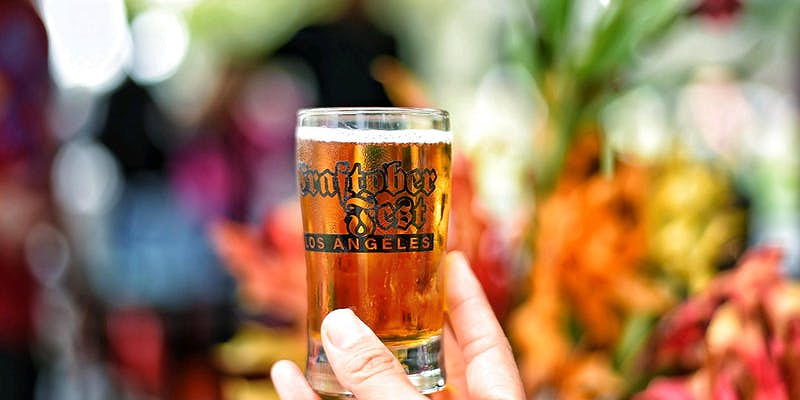 CraftoberFest Greens at the Rose Bowl 1001 Rose Bowl Dr. Pasadena, CA 91103
Oct 16 The greatest craft beer event in Los Angeles returns to The Greens at the Rose Bowl. Enjoy live music from Festmeister Hans, snd get your gemütlich game on with unlimited pours from over 20 Southern California breweries, including Paperback Brewing, Hofbrau, Unity Vibration Kombucha, Three Weavers, Trustworthy Brewing, The Bruery and many more. The festival will provide each guest with a delicious experience influenced by the world's largest "Volksfest" (beer festival) in Germany including pretzels and bratwurst.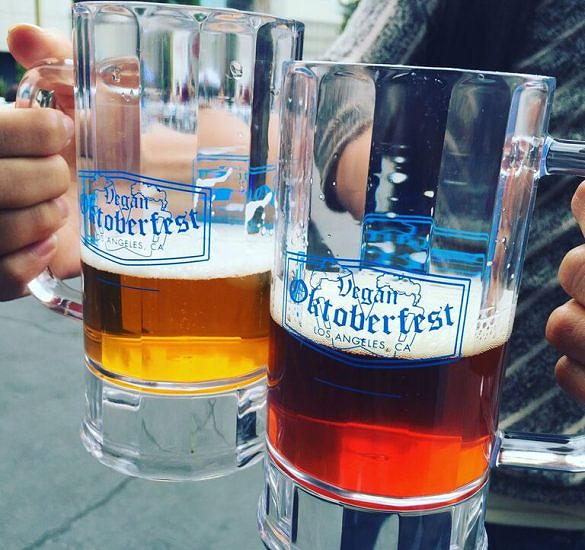 Vegan Oktoberfest Los Angeles Center Studios 450 S Bixel St. Los Angeles, CA 90017
Oct. 16 Munch on plant-based Bavarian food from some of your favorite vegan vendors including Phytos Vegan Meats, Thai-Mex Cocina, Plant Power, The Brave Bean, Chuy's and more. Enjoy brewery and drink options from Indie Brewing Company, Flying Embers, Modern Times Beer, 101 Cider House, to name a few. Live entertainment features The Munich Boomsteiners, one of California's premier Bavarian folk, schlager & Oktoberfest music bands, and Kathrin Jakob, a vegan yodeler and singer originally from Munich, Germany.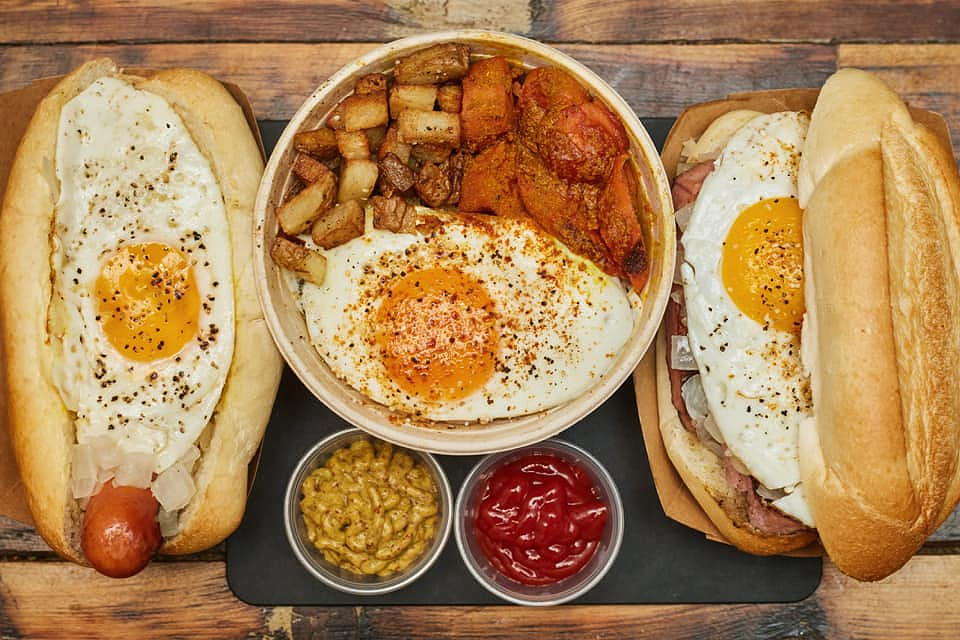 Berlin Currywurst Grand Central Market 317 Broadway Stall C-1/12 Los Angeles, CA 90013
Ich bin ein Berliner! Having grown up in the home country of currywurst, the founders of Berlin Currywurst decided to share this German cultural treasure with the people of LA. Created 60 years ago in Berlin, currywurst has become the number one street food in Germany. Berlin Currywurst does authentic currywurst, the way you'll find it on Berlin's urban sidewalks. Their recipe is steeped in German tradition, where you'll discover an unlimited variety of combinations by experiencing different sausages, heat levels, and flavors. The meat is all-natural, served with 100% organic sauce, fries handcut from organic potatoes, and fresh and crispy German farmer's bread.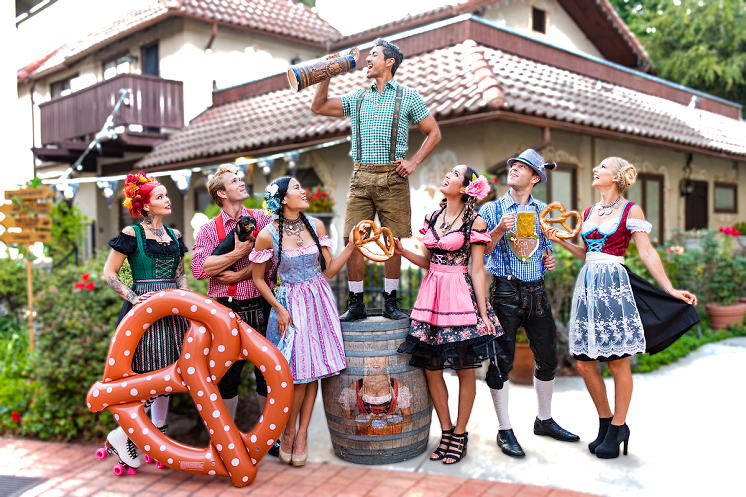 Old World Oktoberfest Old World Village 7561 Center Ave. Huntington Beach, CA 92647
Old World Huntington Beach has been host of Orange County's Biggest Party since 1977. This year's Oktoberfest promises to be the best celebration yet, offering authentic German Food (voted "Best Bratwurst" in California), imported German Beers, German Bands straight from Germany, an army of Beautiful Shot Girls, and other festivities, competitions, games & more.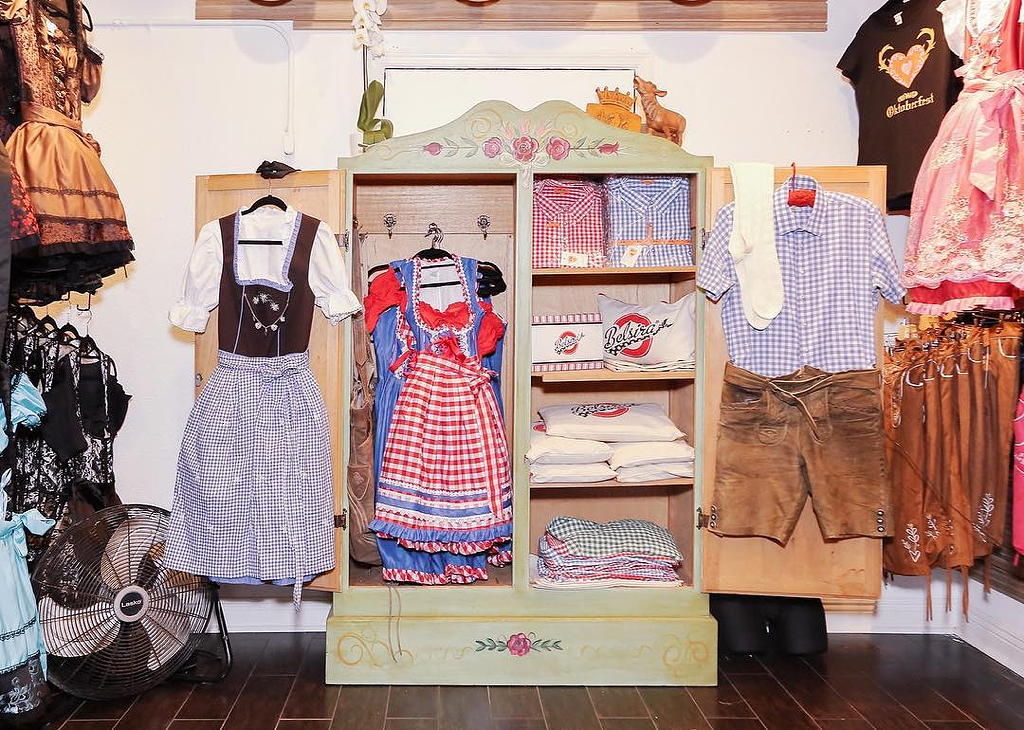 Dirndl Haus 7561 Center Ave Ste #51A Huntington Beach, CA 92647
Get ready to level up your Oktoberfest game at the Dirndl Haus! Founded in 2018 by two best friends, Cyndie and Arpeni, the Dirndl Haus sells trendy and traditional dirndl dresses and blouses, lederhosen, mens shirts and vests, and accessories including hats, hat pins, wreaths and jewelry. Dirndl Haus is an extension of the greater Old World Market and Oktoberfest Facility. Co-founder Cyndie's parents Josef and Dolores Bischof, originally from Germany, founded Orange County's famous Old World Village in 1975, along with Huntington Beach Oktoberfest, enjoyed by thousands of attendees each year.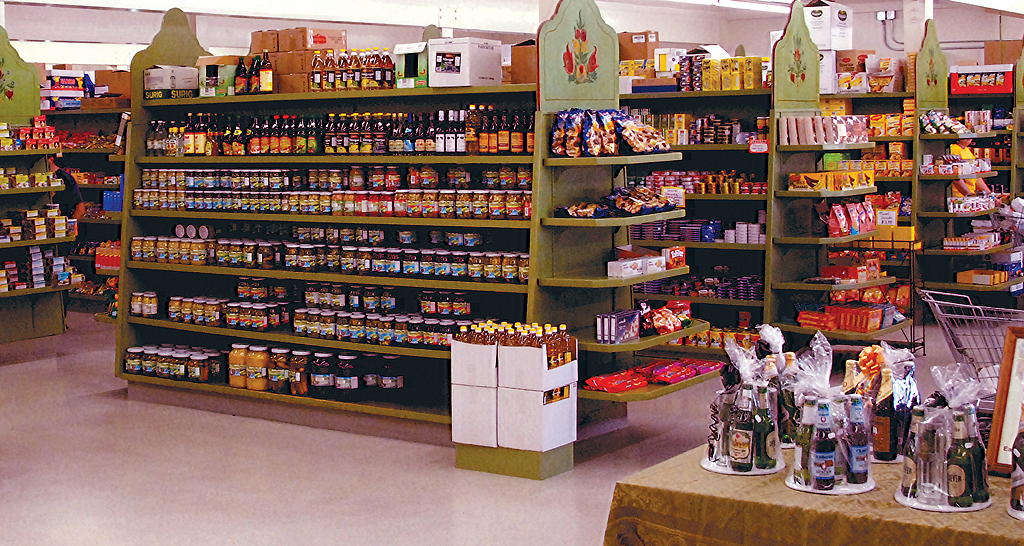 Alpine Village Market 833 W Torrance Blvd. Torrance, CA 90502
Ready to stock up on Oktoberfest goodies to enjoy at home? Just scoot down the 110 Freeway and faster than you can say oom pah pah, you'll arrive at Alpine Village Market in Torrance. The market offers a huge selection of German food imports, and also houses an authentic European bakery, a butcher shop that produces award-winning sausages, and a great selection of beers, wines and liquors such as Goldschläger, a Swiss cinnamon schnapps with real gold flakes floating inside. While you're there, take a stroll around Alpine Village, a little slice of Bavaria in sunny Southern California. This iconic shopping destination was recently designated a County Historic Landmark by the Los Angeles County Board of Supervisors.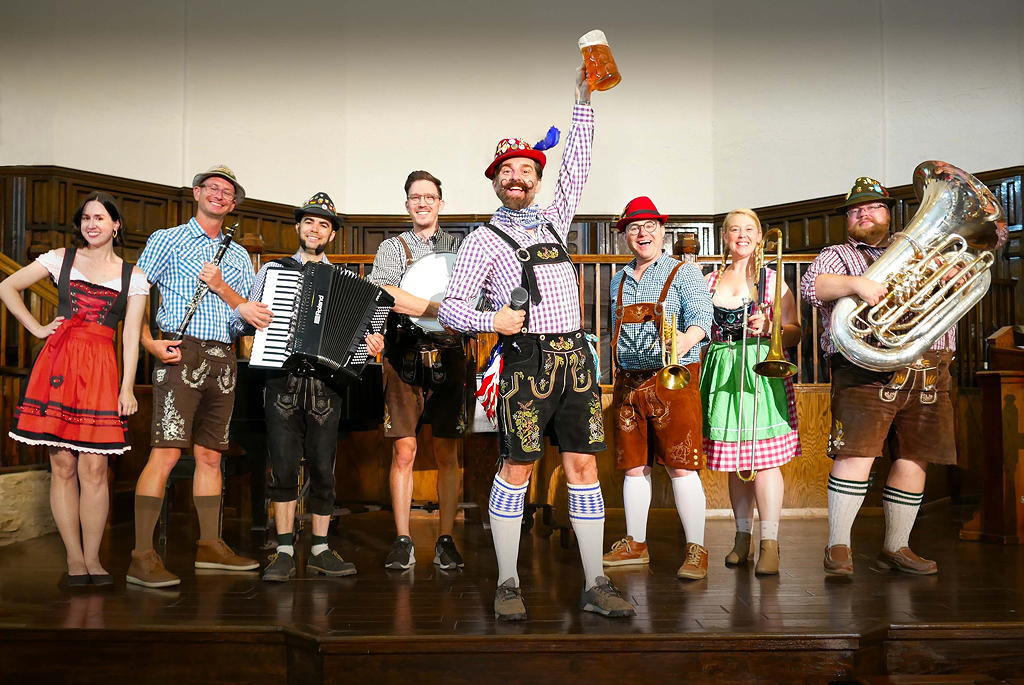 Big Bear Lake Oktoberfest Wyatt's Grill & Saloon 42900 Big Bear Blvd. Big Bear Lake, CA 92315
If you're looking for a real Alpine experience, head up to the 2021 Big Bear Lake Oktoberfest, celebrating 50+ years of family, friendship, and one heart! The 2021 Oktoberfest will offer limited capacity, but the good news is that this year they are celebrating both inside and outside. And, while your favorite bands from Germany still can not fly into the United States, they've lined up some awesome German-American bands to help you celebrate this year.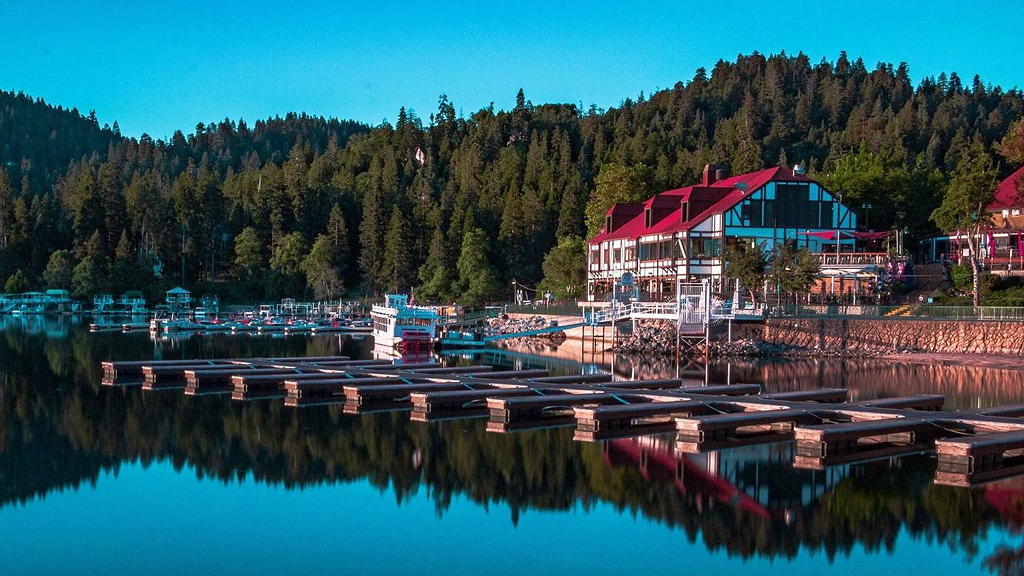 Lake Arrowhead Oktoberfest Lake Arrowhead Village 28200 CA-189 Lake Arrowhead, CA 92352
For a little taste of Bavaria in Southern California, Lake Arrowhead Oktoberfest can't be beat. The Oktoberfest event is held inside Lake Arrowhead Village, a replica of an authentic waterfront Alpine Village, with over 250 shops and restaurants. Admission into the event is free, however if you want to drink beer or wine you must buy the event "Starter Package" first, which includes a commemorative Oktoberfest mug and your first beer or wine ticket for $22. Food vendors sell plates at various prices, with a wide variety of traditional German food such as German potatoes, bratwurst, knockwurst, sauerkraut, pretzels, coleslaw and more. Festmeister Bill will be leading you in song, dance, games and providing all the action you need.
Photo credits:
Photo #1: Oktoberfest Munchen
Photo #2: CraftoberFest
Photo #3: Vegan Oktoberfest
Photo #4: Berlin Currywurst
Photo #5: Old World Huntington Beach
Photo #6: Dirndl Haus
Photo #7: Alpine Village Market
Photo #8: Big Bear Lake Oktoberfest
Photo #9: Lake Arrowhead Oktoberfest