What could be more exhilarating on a hot summer day than driving up Pacific Coast Highway to enjoy cocktails and dinner at sunset. Or lingering over a Mimosa-fueled brunch while watching seagulls play above the waves! Great news – your favorite beachfront restaurants are open for patio dining! All along our beautiful shoreline, you'll find some amazing destinations – from historic icons and legendary cafes, to elegant restaurants with stellar menus and views to match. It's time to motor up the coast for al fresco dining by the sea! Check their websites for takeout, curbside pick up and delivery options as well.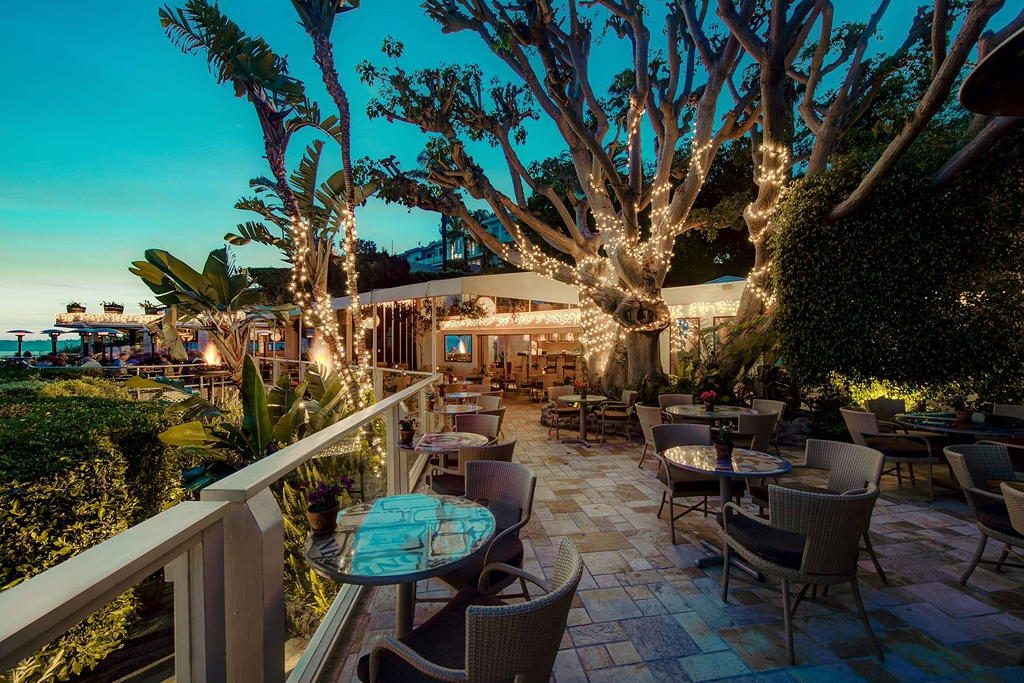 Geoffrey's Malibu 27400 Pacific Coast Hwy. Malibu, CA 90265
Renowned for its legendary ocean views and celebrity cache, Geoffrey's originally opened as Holiday House hotel in 1948, attracting stars like Frank Sinatra, Shirley MacLaine, Lana Turner, Marilyn Monroe, and John F. Kennedy. 35 years later, in 1983, Holiday House ended its glorious run when Harvey Baskin, a financier and nature lover, purchased the property and created Geoffrey's Malibu. Baskin redesigned the space so that every table in the house had a panoramic view of the ocean. Today, Geoffrey's continues to be a magnet for Hollywood luminaries, world travelers, and locals alike.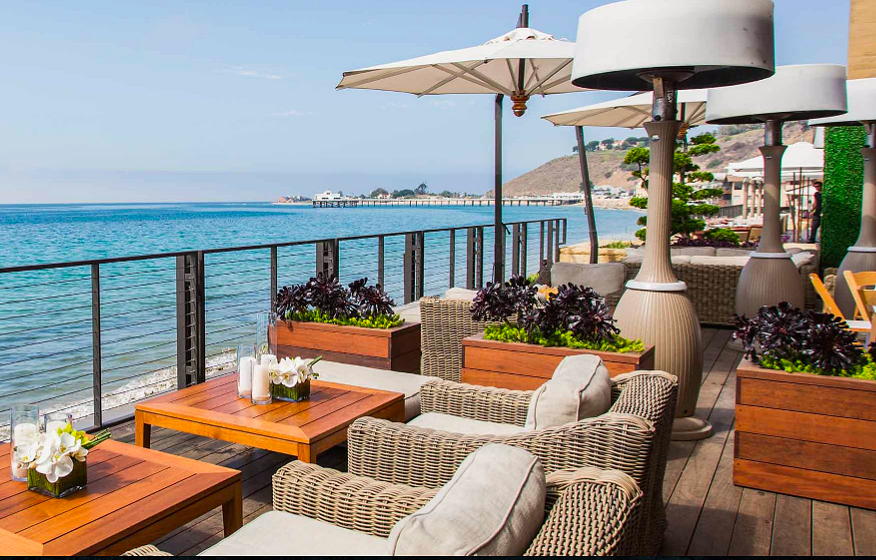 Nobu Malibu 22706 CA-1 Malibu, CA 90265
Nobu restaurants are the creation of Nobuyuki "Nobu" Matsuhisa, a Japanese celebrity chef and restaurateur known for his fusion cuisine blending traditional Japanese dishes with Peruvian ingredients. After emigrating to the U.S. from Japan in the late 1970s, Nobu built a high-end sushi empire that now encompasses more than three dozen restaurants across the globe, from Malibu to Manila, Beijing to Budapest.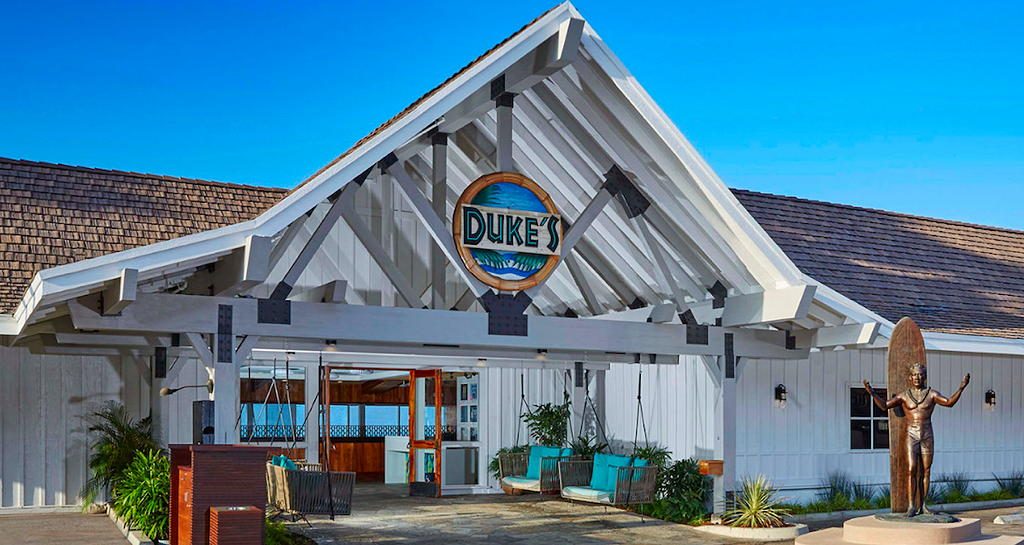 Duke's Malibu 21150 CA-1 Malibu, CA 90265
Surfing meets Hollywood by the sea! Surfing legend Duke Kahanamoku taught surfing in Malibu and spent time in the area where he was a lifeguard, competing in water sports and appearing in over 28 Hollywood movies. Duke's Malibu honors Duke, but also pays tribute to the early days of surfing in Malibu. Adding to the lore, Kathy Kohner Zuckerman, the inspiration for the Gidget novel, movie and TV series that sparked the California surfing craze, works at Duke's Malibu as the Ambassador of Aloha.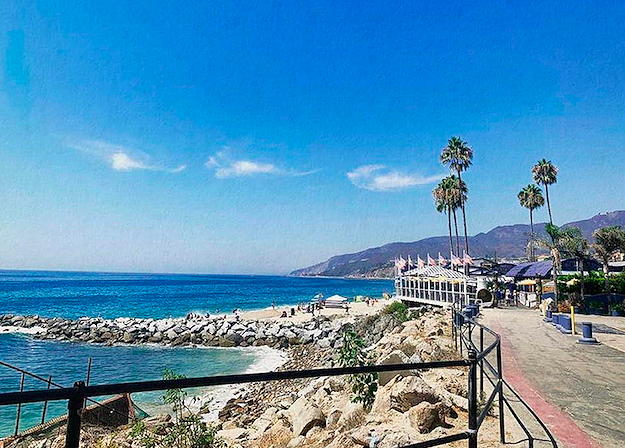 Gladstones Restaurant 17300 CA-1 Pacific Palisades, CA 90272
Founded in 1972, Gladstones restaurant has been a symbol of Los Angeles and the Southern California lifestyle for nearly half a century. Owned by former Los Angeles Mayor Richard J. Riordan, this classic establishment has stood the test of time, outlived trends, and set the bar for quality and warmth. Located at the historic intersection of PCH and Sunset Blvd, Gladstones offers the freshest seafood, classic cocktails, and timeless California sunsets. Sunday brunch at Gladstones is legendary. Get there early – tables fill up fast.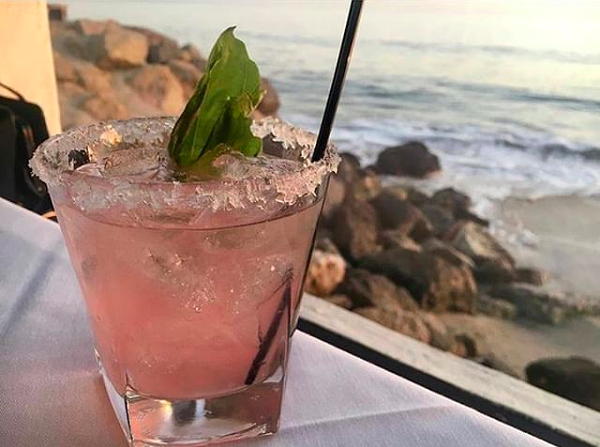 Maestro's Ocean Club 18412 Pacific Coast Hwy. Malibu, CA 90265
Maestro's Ocean Club offers commanding beachfront views and an impressive menu, including a fresh seafood tower and sushi selection developed exclusively for Mastro's Steakhouse by Chef Angel Carbajal of Nick-San Cabo San Lucas, along with steaks, chops and an array of fish dishes. Consistently hailed by diners and critics alike as one of the top 10 steakhouse in the U.S., Mastro`s Restaurants is a collection of sophisticated, classic steakhouses and sumptuous fish houses. Mastro's has a strict upscale dress code, so if you plan to go to the beach before dinner, make sure you bring a change of attire.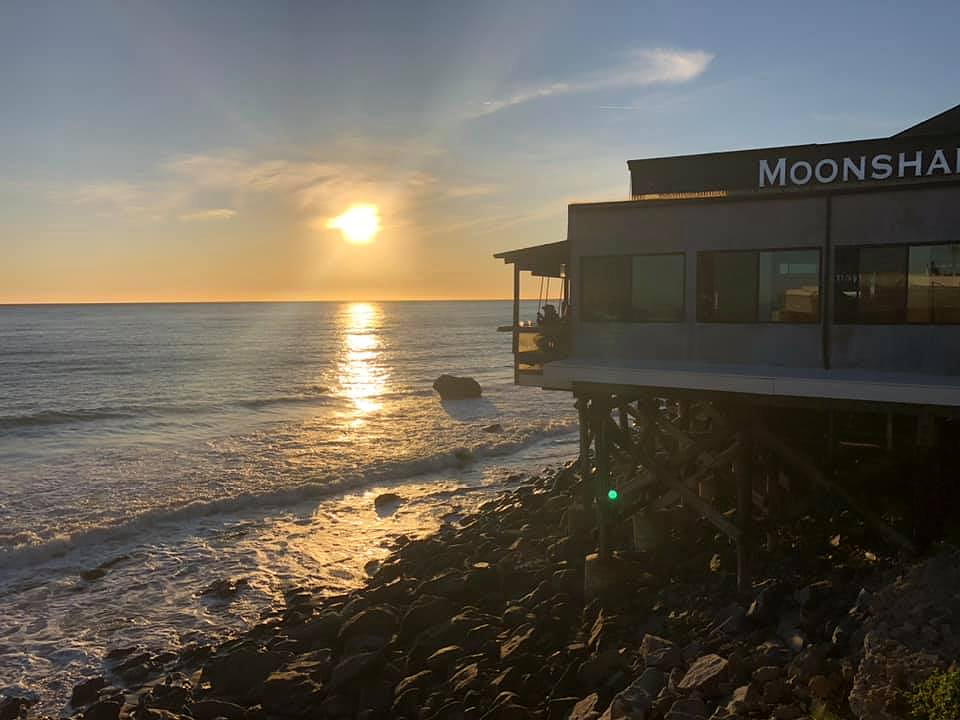 Moonshadows 20356 Pacific Coast Hwy. Malibu, CA 90265
From a midday brunch to supper at sunset, Moonshadows is the ultimate oceanfront dining experience, located right on the Malibu beach. The friendly staff serves a mouthwatering mix of seafood and signature dishes with Asian fusion, Italian and American influences. For a pre-dinner drink or a nightcap, stop by the Blue Lounge Bar on the patio. Reservations are recommended, especially for sunset dining.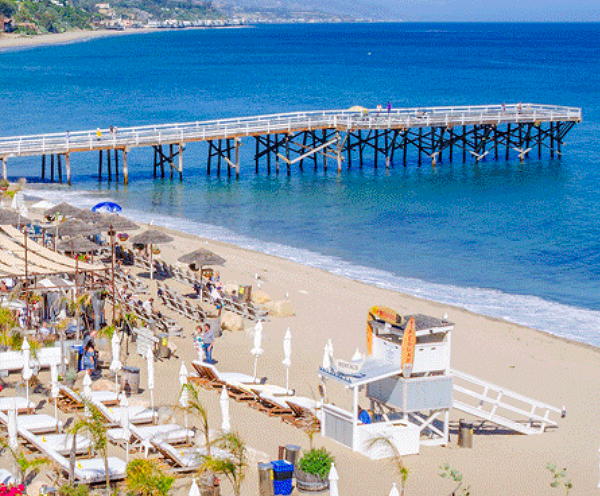 Paradise Cove Beach Cafe 28128 Pacific Coast Hwy. Malibu, CA 90265
Enjoy the iconic Southern California experience at the quintessential beach restaurant. Paradise Cove Beach Cafe is nestled right on the sand in Paradise Cove, in the heart of Malibu. Smell the fresh sea air and gaze at the beautiful blue Pacific Ocean with a cocktail in hand. Indulge in a wide selection of breakfast, lunch, and dinner items. Walk along the beach and look at the homes of movie and rock stars, billionaires, and Wall Street magnates. Kick back and experience the magic of Paradise.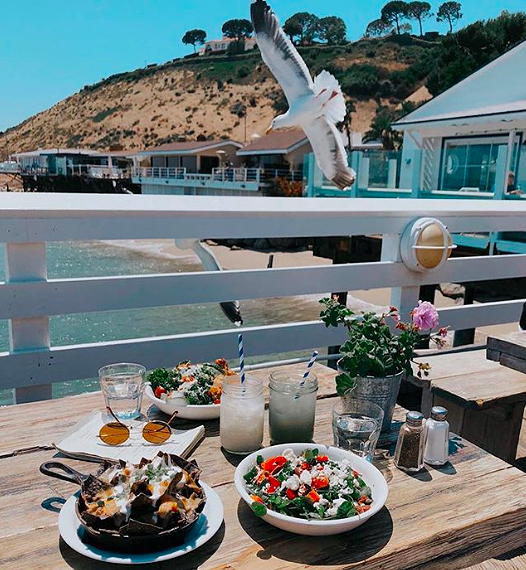 Malibu Farm Restaurant & Cafe 23000 Pacific Coast Hwy. Malibu, CA 90265
Malibu Farm Restaurant is a full-service eatery with bar and specialty cocktails, located at the start of the Malibu pier. The Malibu Farm Cafe is a counter-service cafe, located at the end of the pier, over the Pacific Ocean. Both restaurant and cafe are open for outdoor dining. Malibu Farm was founded by Helene Henderson, who began her career doing cooking classes and farm dinners out of her home and in her backyard. Although Malibu Farms has expanded to locations beyond Southern California, they still regard themselves as a locally-owned small business, offering abundant fresh produce, free range chickens, and sustainable seafood, and natural ingredients.
Photo credits:
Photo #1: Paradise Cove Beach Cafe
Photo #2: Geoffrey's Malibu
Photo #3: Nobu Malibu
Photo #4: Duke's Malibu
Photo #5: Gladstones Restaurant
Photo #6: Maestro's Ocean Club
Photo #7: Moonshadows
Photo #8: Paradise Cove Beach Cafe
Photo #9: Malibu Farm Restaurant