According to ancient tradition, the expression March Madness referred to the erratic, tempestuous weather of the season, and the phenomenon of hares getting frisky in the spring. Lewis Carroll nods to this bunny cliché with his characters the Mad Hatter and the March Hare! It wasn't until 1939 that March Madness became associated with mens basketball. Today, March marks the beginning of Daylight Saving Time, the Vernal Equinox, the first day of Spring and St. Patrick's Day – one of the biggest party days of the year in Los Angeles! There's plenty of March Madness in store for you – with LA's best food fairs, festivals, and St. Paddy's Day bashes!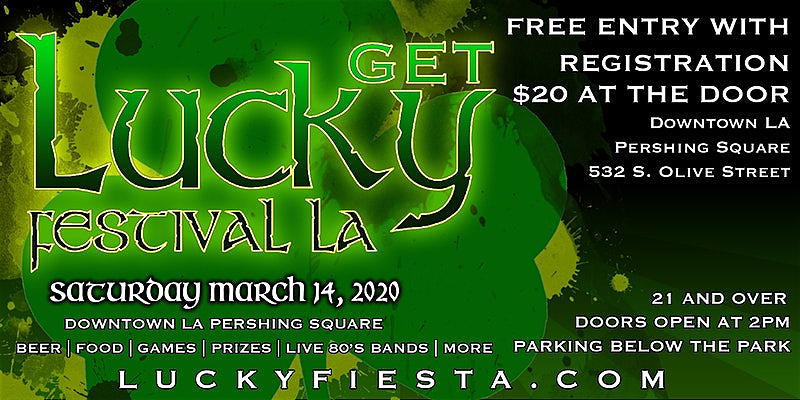 St. Patrick's Day Get Lucky Festival Pershing Square 532 S Olive St. Los Angeles, CA 90013
Mar 14 Grab your shillelagh and get ready for some green beer! The Get Lucky Festival, DTLA's largest St. Patrick's Day party, is back! Luck is in the air with beer, food, multiple bars, games & prizes, live music, and more!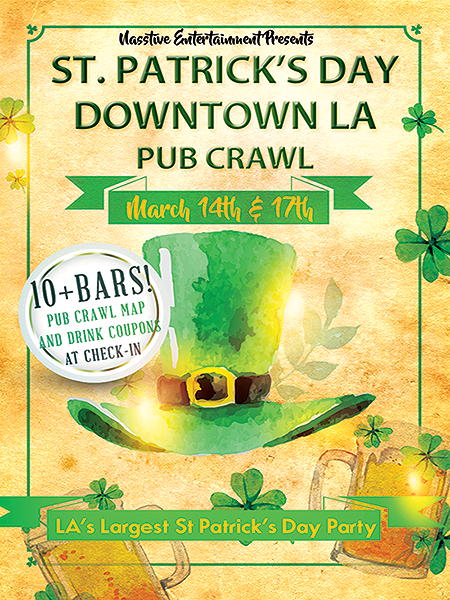 St. Patrick's Day Pub Crawl & Beer Garden LA Biergarten 750 S Broadway Los Angeles, CA 90014
Mar 14 & 15 St. Patrick's Day is one of the biggest party days of the year in Los Angeles! Dress in green, rally up a group of friends and celebrate St. Patrick's Day with hundreds of others bouncing from bar to bar for the annual St. Patrick's Day pub crawl, with access and drink discounts at over 10 different venues. Your St. Patrick's Day pub crawl kit includes drink coupons, free welcome shot vouchers and a map of all participating Downtown LA bars and nightclubs. Check-in any time from 2 pm to 6 pm at the massive LA Biergarten, with 100 beers on tap, and enjoy a free welcome shot.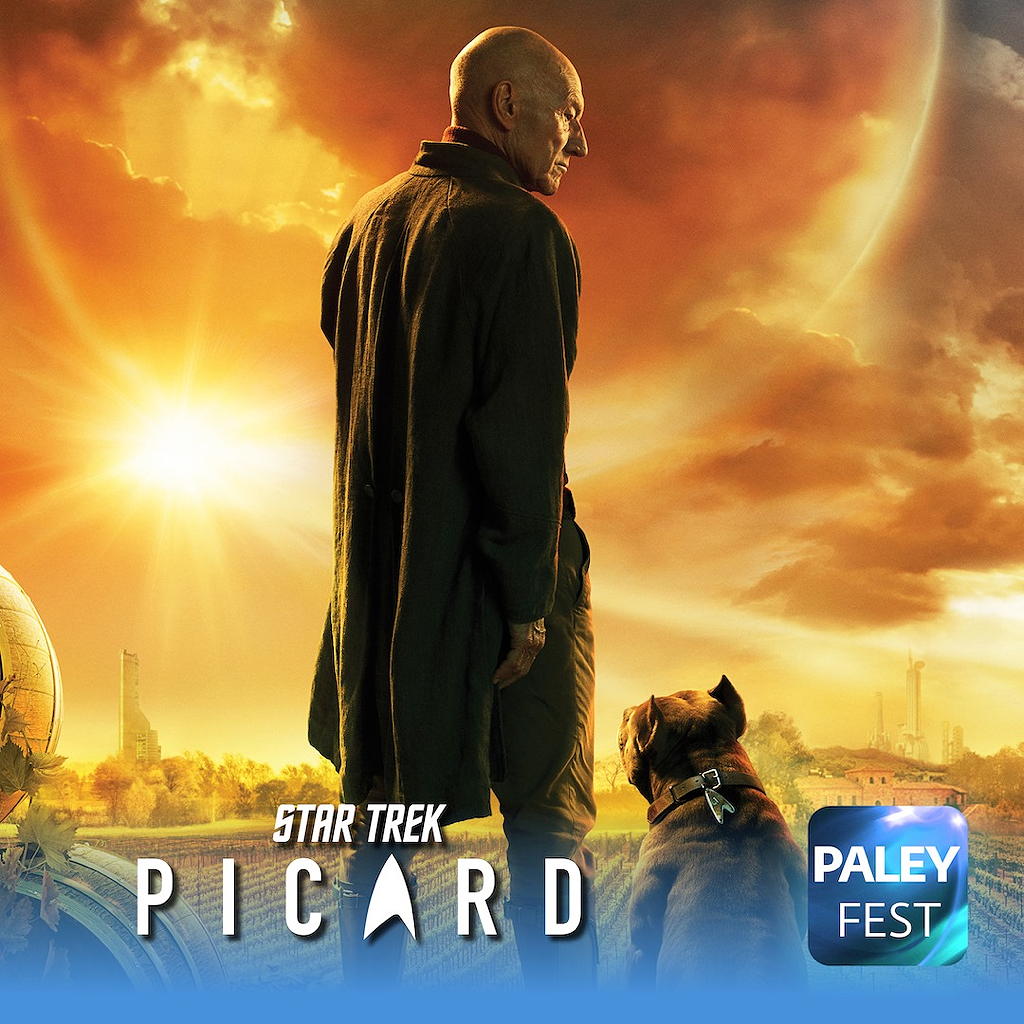 PaleyFest 2020 Dolby Theatre 6801 Hollywood Blvd. Hollywood, CA 90028
Mar 13-22 PaleyFest is the premier television festival in the country – a must-attend entertainment event produced by The Paley Center for Media that brings you together with the talent behind your favorite TV shows. Join in at the world-renowned Dolby Theatre, as the hottest stars delight fans with exclusive behind-the-scenes scoops, hilarious anecdotes, and breaking news stories. Enjoy a screening followed by a discussion with your favorite stars live onstage, capped off by a Q & A with the audience. Named for William S. Paley, founder of CBS and The Paley Center for Media, proceeds from PaleyFest support his mission to serve as a nonprofit cultural and educational resource in television, radio, and new media.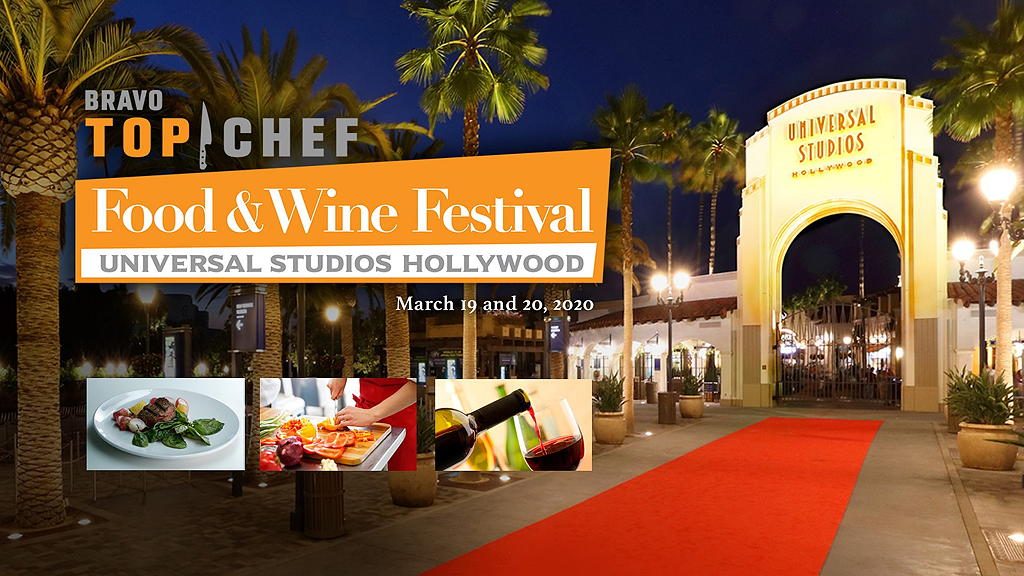 Bravo's Top Chef Food & Wine Festival Universal Studios 100 Universal City Plaza Universal City, CA 91608
Mar 19 & 20 Sample a menu of delectable culinary tastings inspired by Bravo's hit series Top Chef that will hit the spot for any craving. Enjoy a wide selection of fine wines, craft beers and cocktails specially curated for the festival. Experience a live Quickfire Challenge featuring Top Chef Cheftestants from Season 17 – All Stars LA as they whip up all-new unexpected dishes and gather for a special panel featuring Top Chef Alums as they dish on the making of the show, their favorite foods, and why they cook to live and live to cook. Snap a photo at iconic Top Chef-themed photo ops located throughout the event and shop for exclusive Top Chef branded merchandise from chef aprons to tote bags.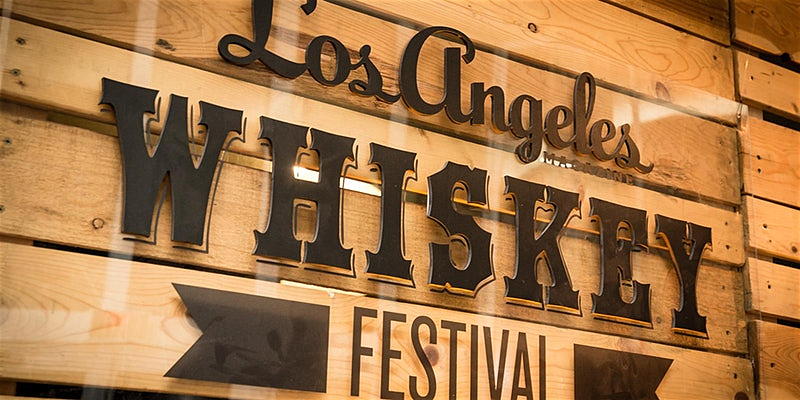 Whiskey Festival California Science Center 700 Exposition Park Dr. Los Angeles, CA 90037
Mar 26 Take a deep dive into the world of whiskey at Los Angeles magazine's annual Whiskey Festival. Meet master distillers, sip the finest spirits, learn fresh cocktail recipes and experience new brands as you enjoy hors d'oeuvres, live music and unique experiences that will complement the bespoke tasting atmosphere.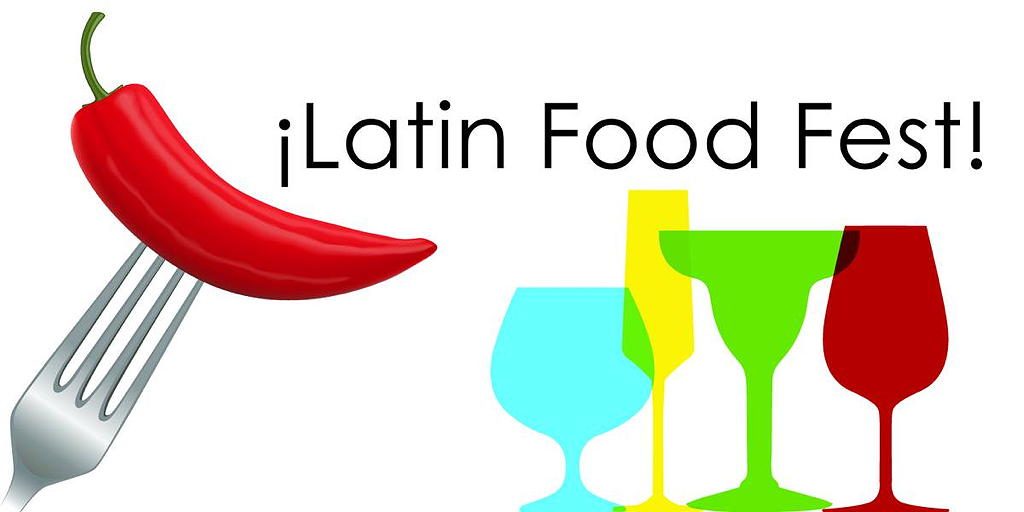 Latin Food Fest Los Angeles State Historic Park 1245 N Spring St. Los Angeles, CA 90012
Mar 28 Spice up your weekend at the 8th annual Latin Food Fest, the West Coast's ultimate Latin culinary extraganza. Your ticket includes all food, beer, wine, spirits, music performance, michelada and margarita tastings, contests, chef throwdown and awards, and cooking demos by cele chefs y mas!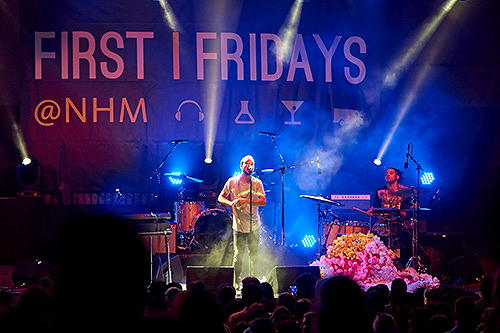 First Fridays Natural History Museum 900 Exposition Blvd. Los Angeles, CA 90007
The Future is Now! First Fridays is back, so get ready for an awesome night ahead! Engage in dynamic and timely discussions, enjoy a craft cocktail with dinosaurs, dance to live music and DJs in the mammal halls, wander through exciting exhibitions after-hours — including Natural History of Horrors — and so much more! Performances include Wajatta (featuring Reggie Watts and John Tejada), French Vanilla, and Café Molly. Resident DJ Novena Carmel is joined by Guest DJ Josh Peace in the DJ Lounge.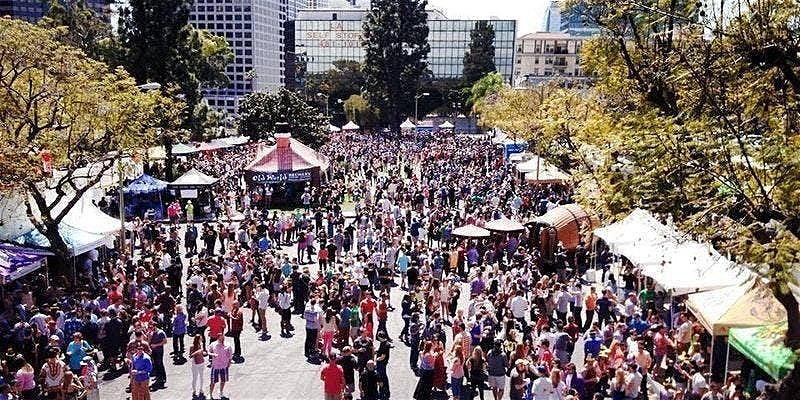 LA Beer Fest LA Center Studios 450 S Bixel St. Los Angeles, CA 90017
Apr 4 Mark your calendar for LA Beer Fest, LA's largest craft beer festival, featuring over 80 breweries, food trucks, live music and much more! The 12th annual LA Beer Festival follows last year's sold out event, and this year's promises to be even better. The event will feature dozens of international and domestic beers, over a dozen food trucks (food sold separately), as well as live entertainment. Admission is for only one session, so make sure to coordinate with friends before buying your ticket. You GA tickets include unlimited beer tastings with food sold separately.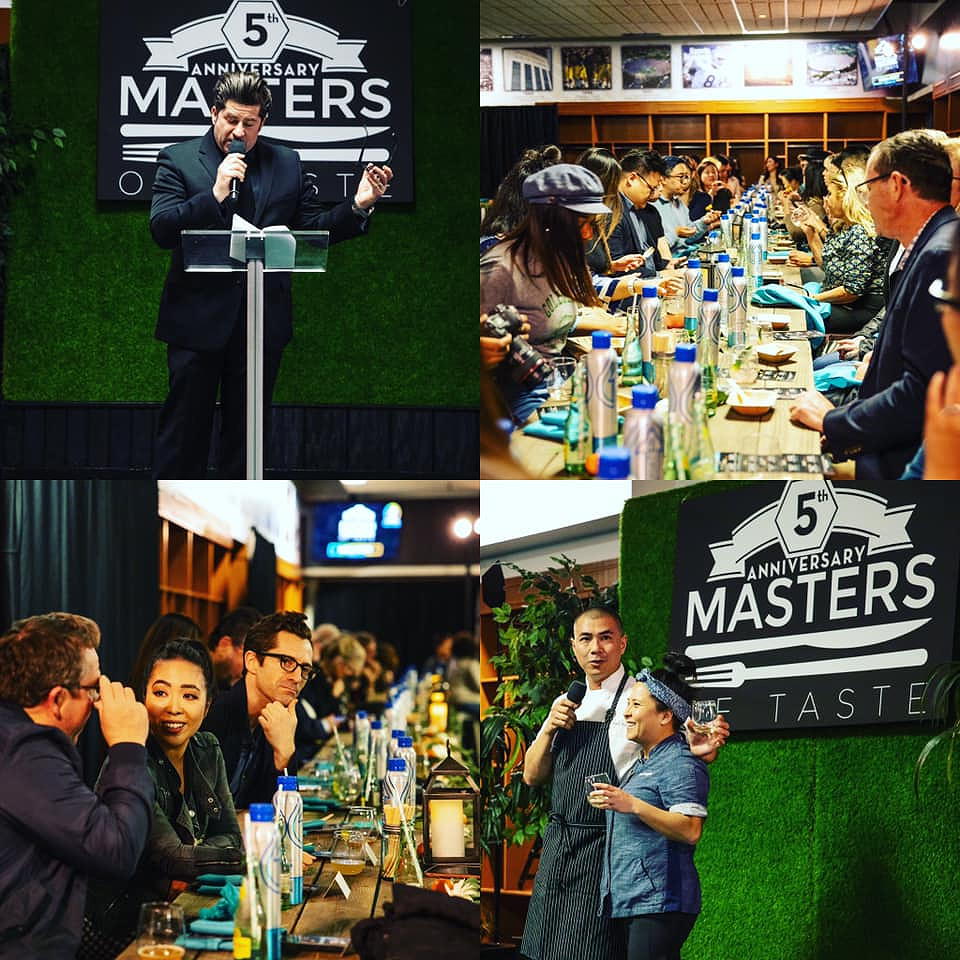 Masters of Taste Rose Bowl Stadium 1001 Rose Bowl Dr. Pasadena, CA 91103
Apr 5 Masters of Taste is a premier food and beverage festival on the field of the iconic Rose Bowl. This year, the 5th Anniversary event features Vanda Asapahu from Ayara Thai Cuisine as Host Chef. Join over 2,500 food and beverage enthusiasts and walk the Rose Bowl field while enjoying delicious, unlimited tastings from LA's top Master Chefs and restaurants, craft cocktail bars, wineries and local breweries. Enjoy lifestyle activations, live entertainment and much more. 100% of event proceeds benefit Union Station Homeless Services, a 501(c)(3) organization.
Photo credits:
Photo #1: Latin Food Fest
Photo #2: Get Lucky Festival
Photo #3: St. Patrick's Day Pub Crawl & Beer Garden
Photo #4: PaleyFest
Photo #5:Bravo's Top Chef Food & Wine Festival
Photo #6: Whiskey Festival
Photo #7: Latin Food Fest
Photo #8: First Fridays Natural History Museum
Photo #9: LA Beer Fest
Photo #10: Masters of Taste