We're excited to announce that Mastro's Ocean Club restaurant is now open. Located on the ground level of our Circa retail space, the highly anticipated 14,000 square foot restaurant brings world class dining to our neighborhood. Mastro's sophisticated fine dining experience integrates seamlessly into the Circa lifestyle and South Park's destination entertainment offerings, rounding out our vision for residents and the community.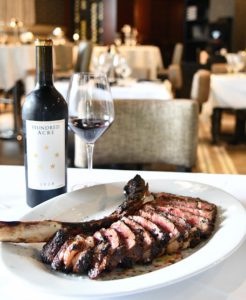 Consistently hailed by diners and critics alike as one of the top 10 steakhouses in the nation, Mastro's is known as the preferred steakhouse of celebs and locals alike.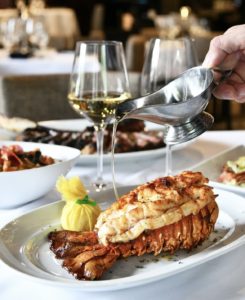 Mastro's collection of sophisticated classic Steakhouses and Ocean Club Seafood locations are recognized for their combination of world-class service, highly-acclaimed cuisine, and live entertainment in an elegant yet energetic atmosphere.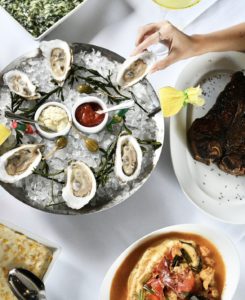 The artfully crafted chef's menu includes appetizers, soups & salads, steak & chops, seafood, and delicious sides.
Mastro's proudly presents a renowned cocktail program and award-winning wine cellar.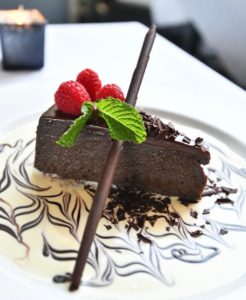 Cap off your meal with Mastro's tempting desserts, such as their impeccable Chocolate Sin Cake, topped with fresh raspberries. Or try their new Lemon Blueberry Butter Cake, perfect for summer.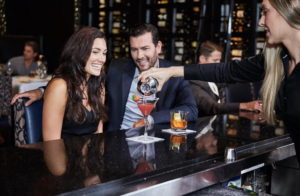 To enhance the upscale dining atmosphere, Mastro's enforces a strict dress code. Please be advised that they do not allow beachwear, gym attire, hats, over-sized or baggy clothes, or excessively revealing clothing. More details HERE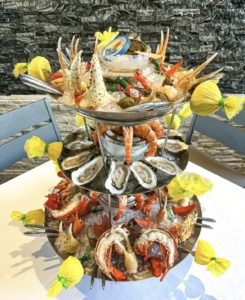 Planning a party or special event? For large parties and special occasions, Mastro's combines congenial atmosphere, exceptional service, and contemporary elegance to create the perfect setting for your next corporate or social event. With their luxurious private and semi-private dining rooms, you'll find a variety of dining options to accommodate both seated parties and cocktail receptions.
Mastro's Ocean Club 1200 S. Figueroa Street Los Angeles, CA 90015 (213) 204-6842
Hours: Sun – Mon: 5:00 PM – 9:00 PM Tues – Sat: 5:00 PM – 10:00 PM
Photo Credits:
Photo #1:Blair Young
All other photos courtesy of Mastro's