Nothing says summer quite like a drive-in movie. This iconic American pastime started in 1933, when the first patented drive-in movie theatre opened in New Jersey. By the 1950s and 60s, there were over 4,000 drive-ins throughout the U.S. Today, Southern California is host to some of the most iconic drive-in movie theatres around, with design themes ranging from Route 66 to Tiki kitsch and 50s cool. Other venues, like the Rose Bowl and major swap meets, are outfitting their parking lots with giant outdoor screens and modern sound systems, complete with food trucks and concession stands. You can even pack your own picnic to enjoy in the comfort of your car! So let's get movin' – drive-in movies are back.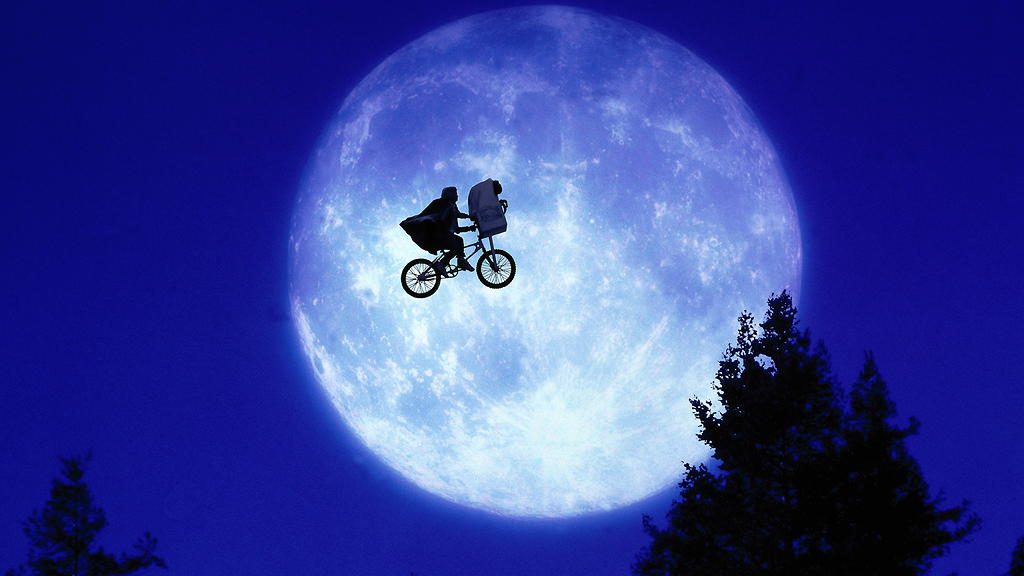 Tribeca Drive-In Rose Bowl 1001 Rose Bowl Dr, Pasadena, CA 91103
The Tribeca Drive-In is bringing the big screen to America's backyard this summer to help get communities back together safely through a shared cinematic experience. You'll see iconic movies like Jaws, E.T. the Extra-Terrestrial, The Dark Knight, Apollo 13, and more, for this month-long drive-in film series that runs from July 2-26. There will also be special screenings for healthcare and frontline workers and concessions from local businesses. Tribeca Drive-In movies are presented by Jane Rosenthal and Robert DeNiro's Tribeca Film, producer of the Tribeca Film Festival.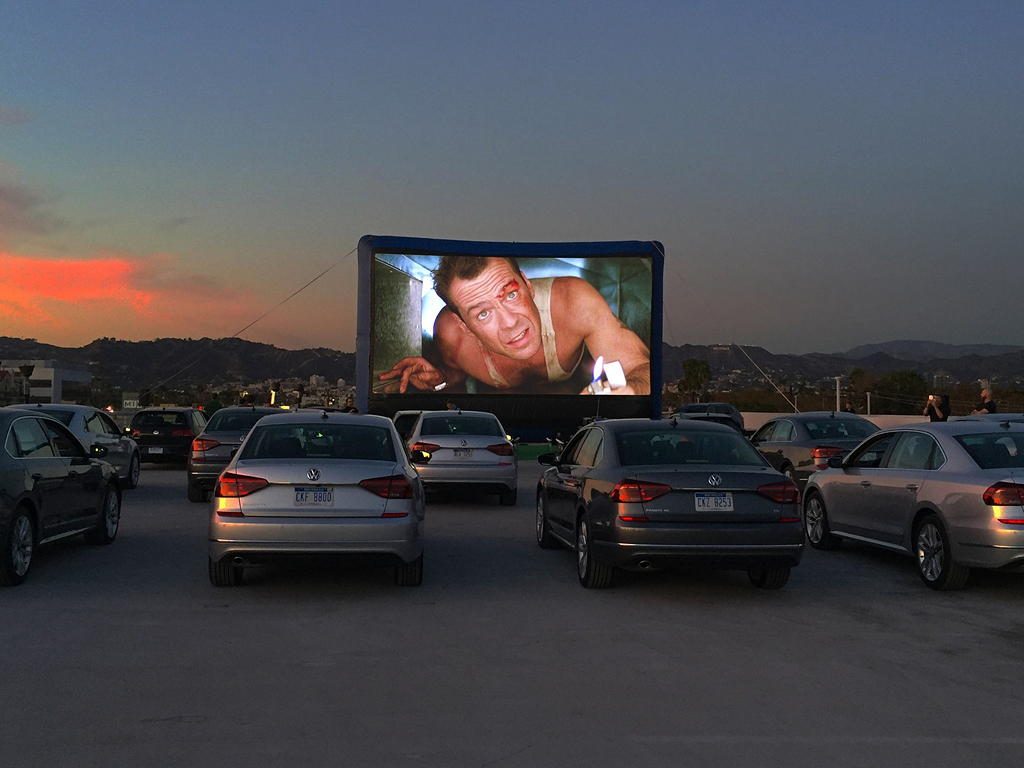 Street Food Cinema various locations
Ready to watch a movie in the great outdoors while staying safe and cozy in your car? Street Food Cinema, LA's largest outdoor movie series, is jumping on the drive-in movie craze, presenting cool flicks and tasty food trucks. The summer schedule features film faves like Edward Scissorhands, Black Panther, The Princess Bride, and Moulin Rouge, to name a few. Venues include Brandeis Bardin Campus in Simi Valley and Ontario International Airport. Most food trucks have vegetarian options.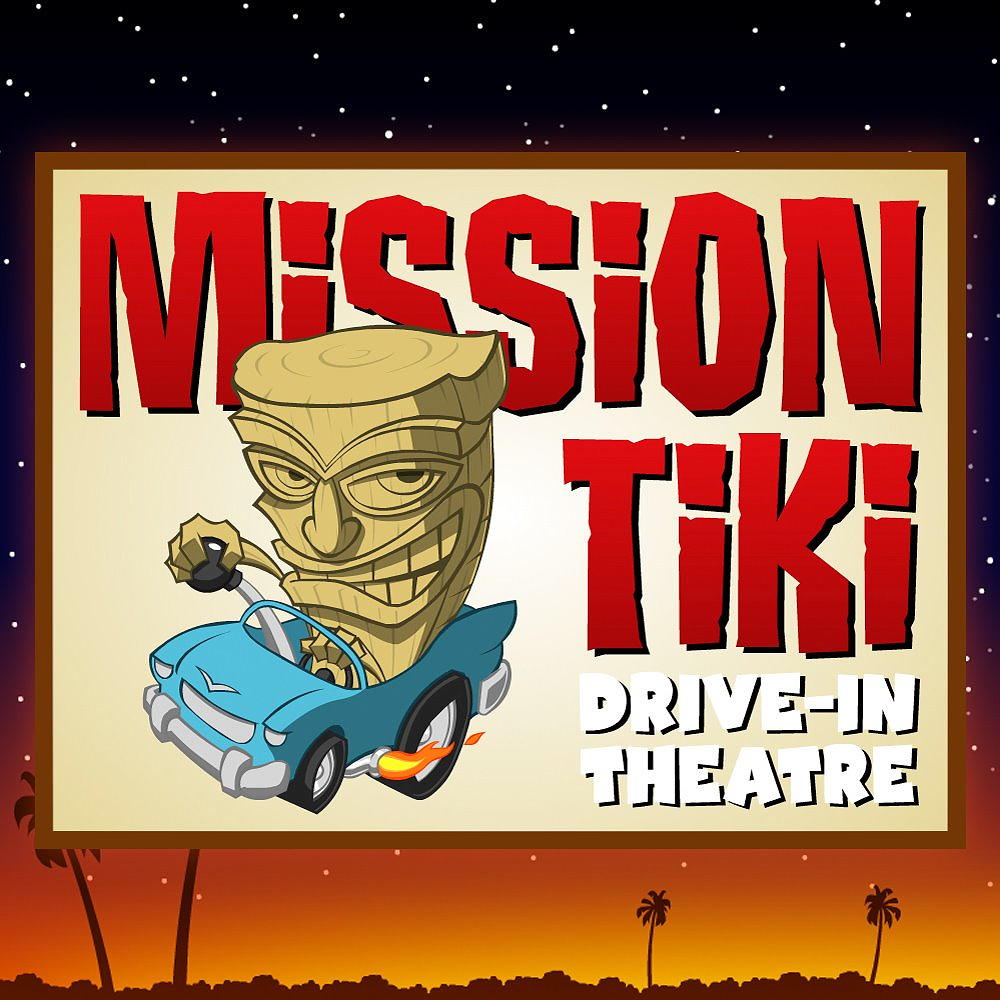 Mission Tiki Drive-In Theatre 10798 Ramona Ave. Montclair, CA 91763
For those of you who like your movies with a side of kitsch, Mission Tiki Drive-In in Montclair is just the ticket. The Box Office opens 1.5 hours before showtime on Friday and Saturday nights and 1 hour before on Sunday through Thursday. Come early to get the best parking spots. Admission is $10 for adults and $1 for children (5 through 9 years). Check their website for weekly schedule.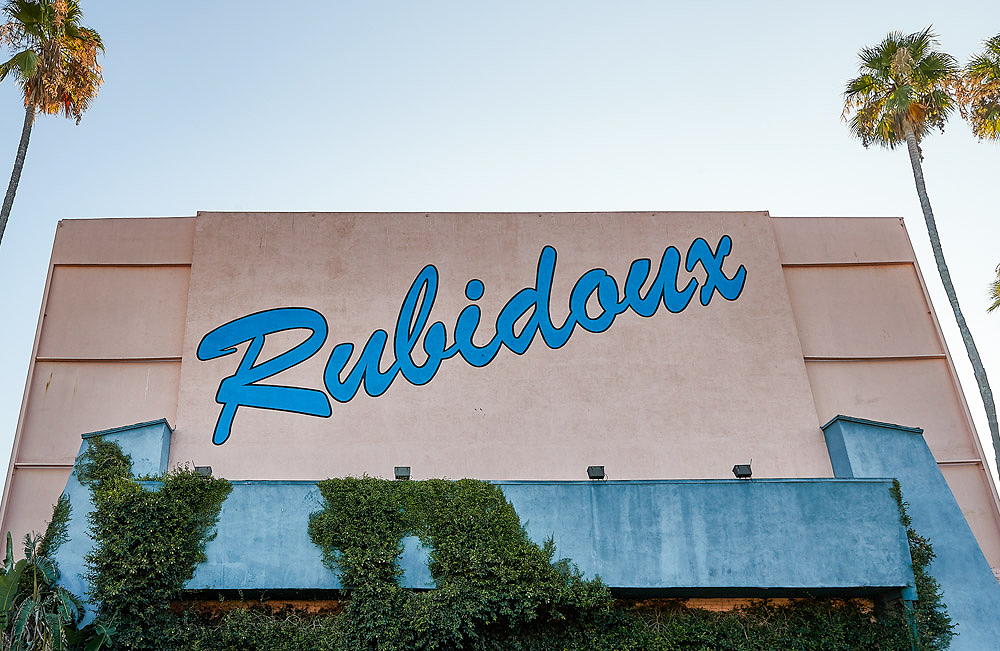 Rubidoux Drive-In 3770 Opal St. Riverside, CA 92509
The Rubidoux, with its original 1948 screen tower still standing tall, is the last of the classic drive-in theatres remaining in Southern California. Though it retains much of its original character, time has transformed this gem into a thoroughly modern outdoor theatre. The incorporation of FM transmitters and Technalight digital projection ensures the best possible picture and sound available. The box office and snack bar have gotten a new treatment as well, and are now reminiscent of the theatre's original postwar Route 66 heritage.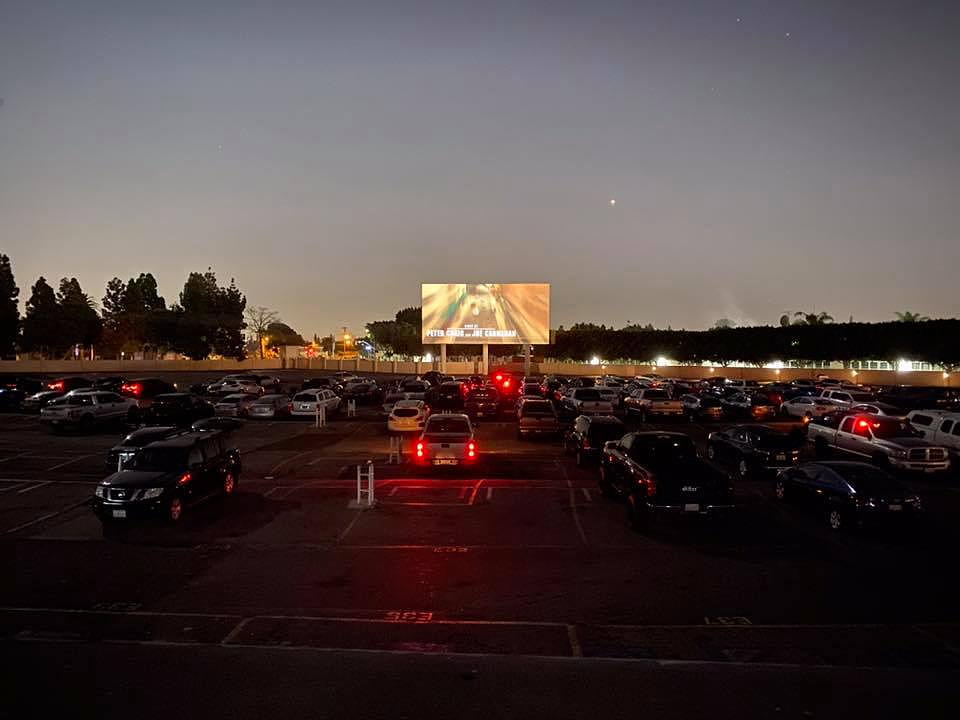 The Paramount Drive-In Theatres 7770 Rosecrans Ave. Paramount, CA 90723
The Paramount Swap Meet is reviving a favorite American pastime – the drive-in movie. Paramount Drive-In Theatres offers a double feature on two 75 foot screens, digital projection with FM radio sound, and full snack bar. Paramount's aim is to help preserve a wonderful American tradition, and with the implementation of some new technology, attract younger audiences. Admission is $9 per adult. All motor vehicles are welcome, including trucks and RVs.

Van Buren Drive-In Theatre 3035 Van Buren Boulevard, Riverside, CA 92503
This historic circa-1964 drive-in theater is showing double features seven nights a week! The $10 adult ticket allows you admission for two movies playing on the same screen, which means you'll get to see two movies for half the price. The audio is broadcast through an FM transmitter (radio), so make sure you have a good sound system in your vehicle. If you don't have an FM transmitter in your car, you can bring a battery-operated stereo with speakers to hear the movies. The Snack Bar has full concessions and you can visit Snack Bar Express to order from your car.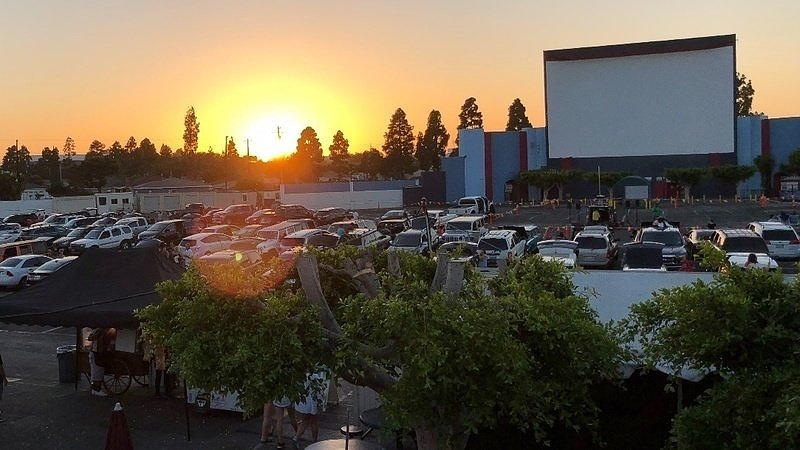 Roadium Drive-In 2500 W Redondo Beach Blvd, Torrance, CA 90504
The fun continues all summer long. The Roadium Drive-In is excited to provide the community with safe, socially distant entertainment with their "Summer Fridays at the Drive-In" series, showing classic movies with many on-site activities as well. The recently remodeled snack bar is open for hot food and concessions. Orders can be placed in person in a socially distant fashion. Phone and online orders are also available.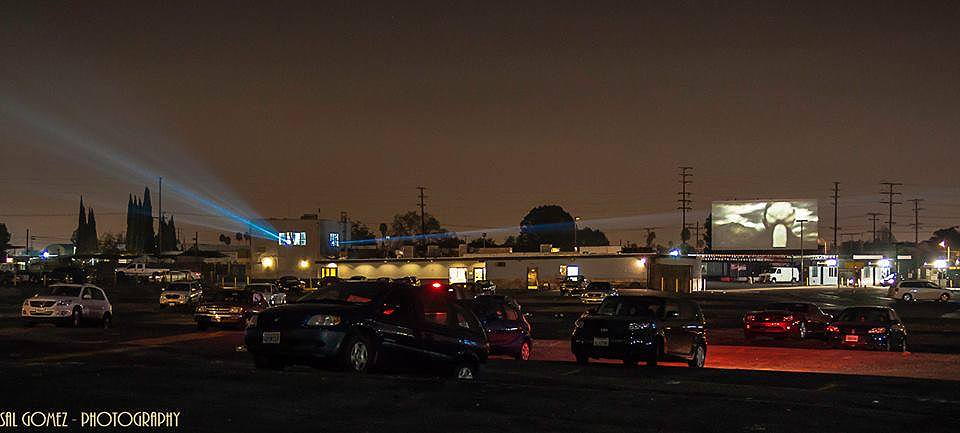 Pacific Theatres Vineland Drive-In 443 Vineland Ave, City of Industry, CA 91746
Pacific Theatres Vineland Drive-In is now open nightly so that you can enjoy movies from the comfort and safety of your cars. A real Southern California icon, Pacific Theatres opened the Vineland Drive-In in 1955 with James Mason in "20,000 Leagues Under the Sea" and in 1981 it expanded to become a 4-screen theatre. Gates open at 6:30 pm on Fri. & Sat. and at 7:00 pm Sun. – Thurs. Car FM radio or portable FM radio required to listen to the movie.
Photo credits:
Photo #1: Rubidoux Drive-In/S. Gomez
Photo #2: Tribeca Drive-In Rose Bowl
Photo #3: Street Food Cinema
Photo #4: Mission Tiki Drive-In Theatre
Photo #5: Rubidoux Drive-In
Photo #6: The Paramount Drive-In Theatres
Photo #7: Van Buren Drive-In Theatre
Photo #8: Roadium Drive-In
Photo #9: Pacific Theatres Vineland Drive-In/Sal Gomez Photography