Looking for some culinary inspiration? Let's get fresh with produce. Stone fruits are in full swing, along with luscious greens, tasty veggies, colorful berries, and more! Toss yourself a fruit salad dressed with locally-produced honey. Try your hand at making a soul-satisfying ratatouille, accompanied by a fresh baguette or pane rustica. Or roast up a pan of mixed vegetables, brushed with an excellent olive oil and garnished with fresh herbs. Did you know August 2 – 8 is National Farmers Market Week? Shopping at your local farmers market is a great way to support small growers and artisans, and bring some farm-to-table goodness into your home. Feeling inspired? From Grand Central Market to specialty grocery stores and open air markets, you'll find endless possibilities when you shop for produce in DTLA! Check websites for pickup, delivery, in-store, and patio dining options.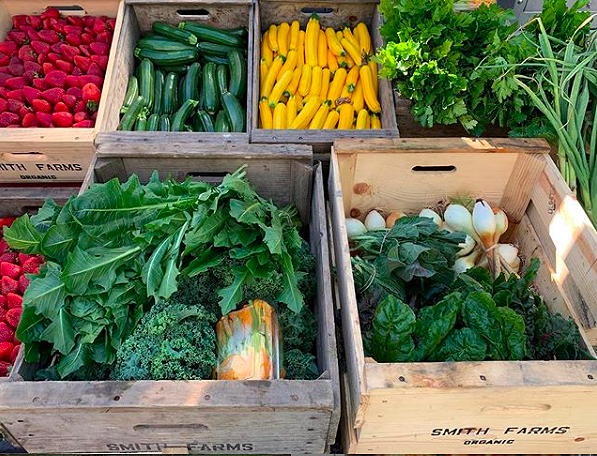 Urban Radish 661 Imperial St. Los Angeles, CA 90021
Urban Radish is a family-owned full service market carrying everything from fresh produce to dairy, eggs, cereal, hand-cut meats, wine & beer, and staples. Supporting local farms is at the heart of Urban Radish's commitment to the community. They pride themselves on cutting out the middle man and procuring their produce directly from the growers, wherever possible. This cutely-monikered establishment is also an eatery, founded on a reverence for raw ingredients, using the same ultra-fresh, organic and carefully curated ingredients they sell in their store. The grocery store is open daily from 9am-7pm. You can also order online for pickup and delivery.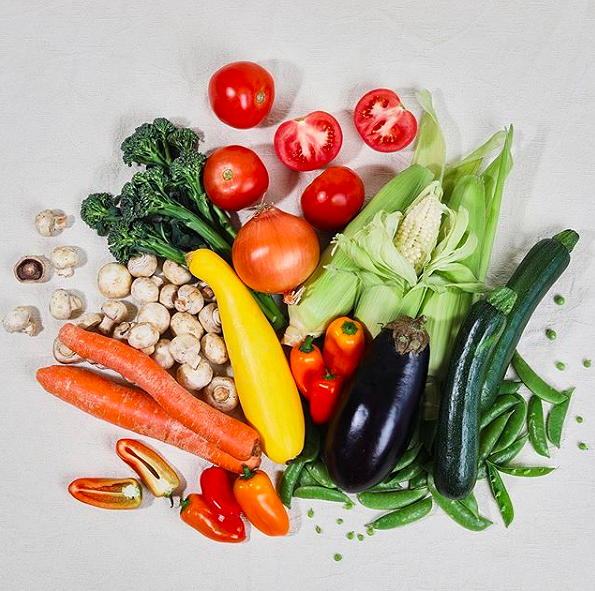 Tender Greens 505 W 6th St. Los Angeles, CA 90014
Tender Greens offers a variety of fresh produce boxes such as the Farm Fresh Box (butter lettuce, romaine hearts, arugula, carrots, beets, and red butter lettuce); Seasonal Fruit Box (fuji apples, navel oranges, strawberries, blackberries, pineapple, lemon, banana, grapes, ginger, turmeric); and Seasonal Veggie Box (carrots, vine ripe tomatoes, white corn, button mushrooms, broccolini, eggplant, green & yellow zucchini, baby sweet peppers, yellow onion). You can also Build Your Own grocery box. Pick the exact food items you want, choosing from an array of goods including fresh produce, dairy, high-quality proteins, go-with-everything grains, artisan breads, and even wine. Order online or download the Tender Greens app. Tender Greens is also open for patio dining.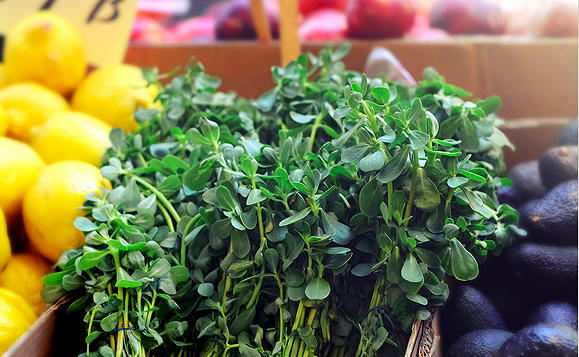 Torres Produce Grand Central Market Stall D-7 317 S Broadway Los Angeles, CA 90013
A downtown landmark since 1917, Grand Central Market, brings together the cuisines and cultures of LA. If you're shopping for fresh produce, be sure to visit Torres Produce, a produce stand offering a fresh selection of seasonal fruit and vegetables.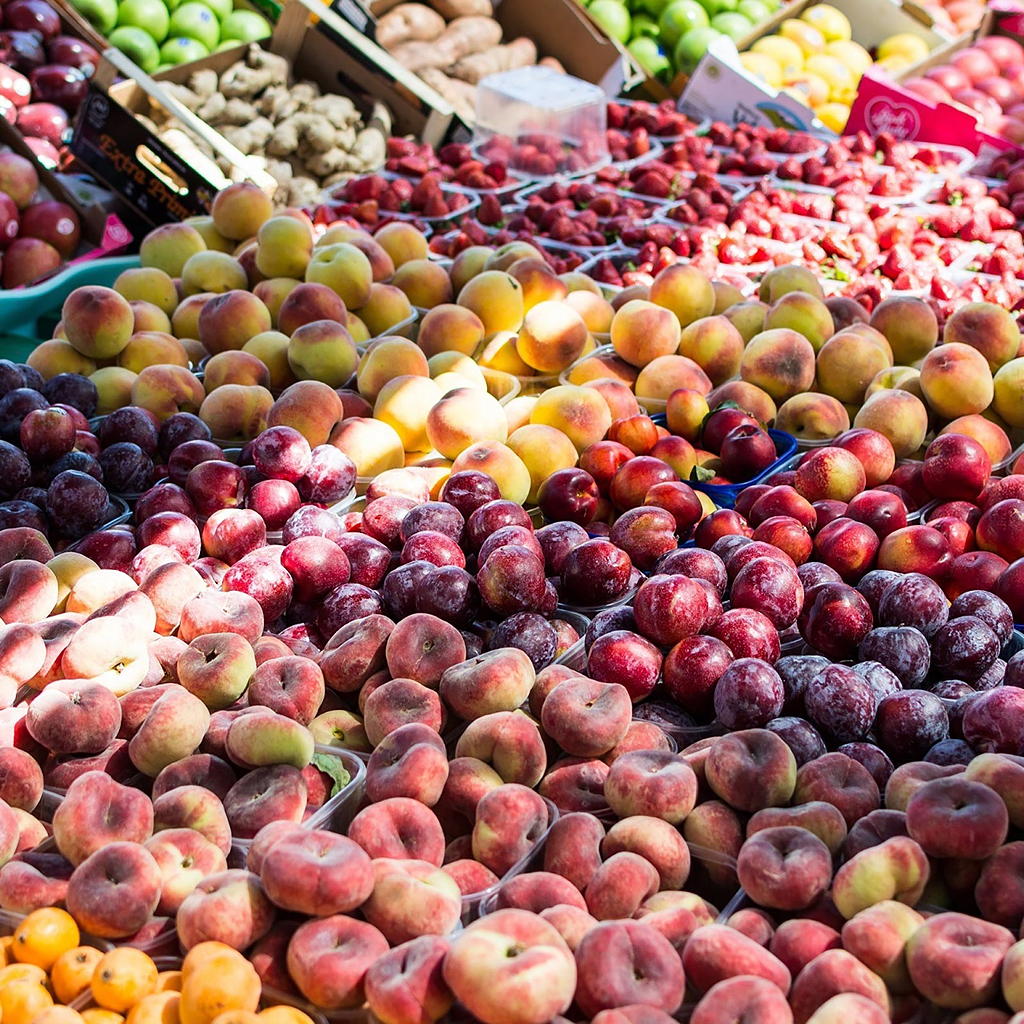 7th Street Produce Market ROW DTLA 777 S Alameda St. Los Angeles, CA 90021
Gather inspiration and fresh ingredients at the 7th Street Produce Market, a five-acre open air market located at ROW DTLA. 7th Street Produce Market is an evolution of the historic LA Terminal Market, celebrating the community of workers that has fueled the city's vibrant food culture for over 100 years. The market continues to be a major hub for produce distribution across the region. Open Monday – Saturday.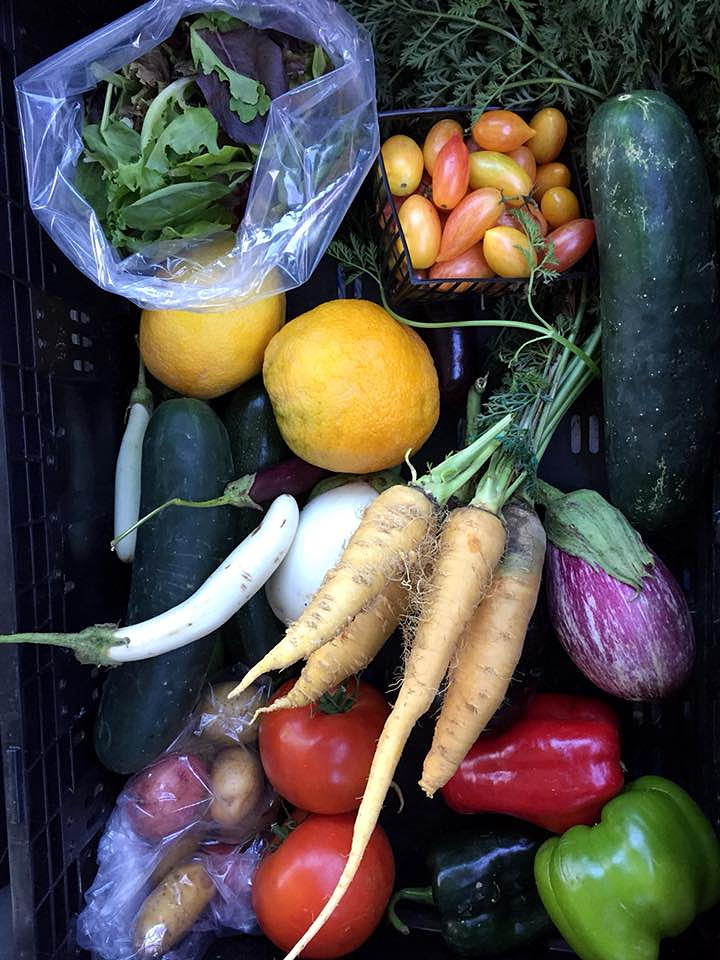 The Wall Farmers Market 766 Wall St. Los Angeles, CA 90014
Located in the Los Angeles Flower District, The Wall Farmers Market provides a chef-centric selection of high quality, certified farm fresh produce that benefits and supports California small and mid-sized farms. The Wall Farmers Market helps build the health and overall quality of the community in which we work, live and play in DTLA. Open Saturdays 9am – 2pm. Parking structures are located on Maple Street and San Julian Avenue.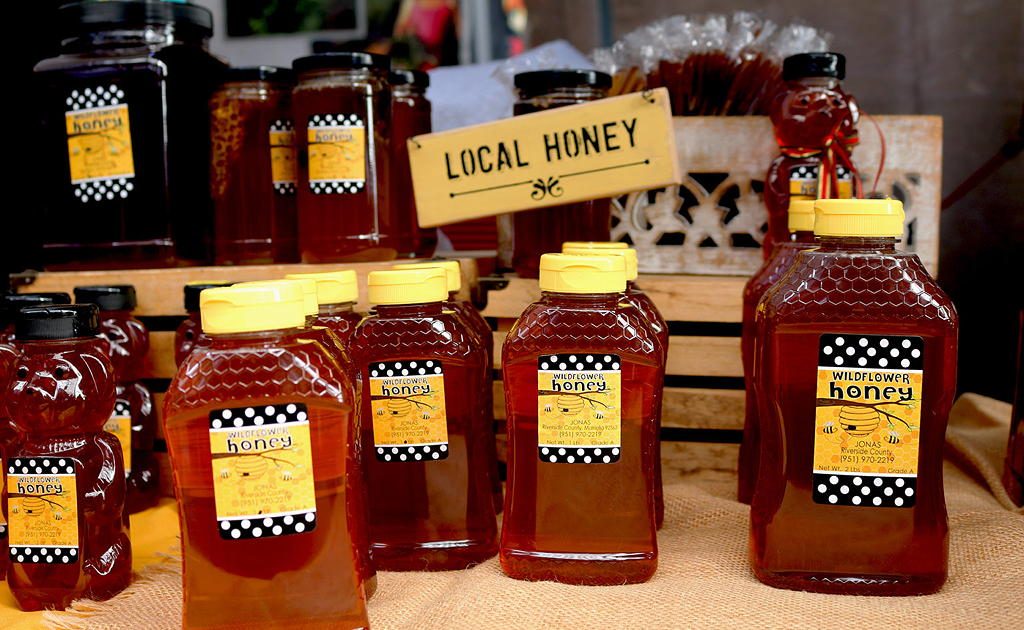 Historic Downtown Farmers Market 209 W 5th St, Los Angeles, CA 90013
The Historic Core Farmers Market reflects the incredibly diverse community in the Historic Core. In addition to fruits and vegetables, you'll find local honey, farm-fresh eggs (free range and sprout-fed); breakfast and brunch items; sweet pastries and empanadas; Mediterranean dips and spreads; flowers and floral arrangements; natural homemade skincare products; and dog food and pooch products. Along with fresh local groceries, there's a selection of prepared food and drinks including fresh juices and lemonade, coffee, tacos, breakfast burritos, pupusas, and much more. The Historic Core Farmers Market is held every Sunday from 9am – 2pm.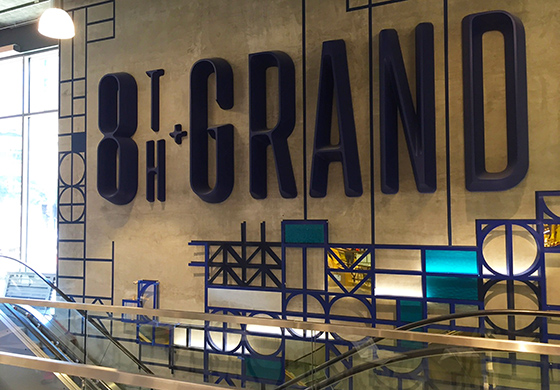 Whole Foods Market 788 S Grand Ave. Los Angeles, CA 90017
Located beneath the Eighth & Grand residences, this expansive 41,000 square foot Whole Food Market is designed to meet the needs of local residents, professionals and businesses. In addition to fresh produce, groceries, staples, and prepared foods, Whole Foods stocks over 1,000 hand-picked wines. On-site eateries include Downtown LA Juice Bar, Downtown LA Sandwich, Downtown Pizzeria, Downtown Smokehouse, Taqueria, and WFM Coffee Bar. Check online for takeout details. Grocery delivery is available on Amazon Prime.
Photo credits:
Photo #1: Urban Radish
Photo #2: Urban Radish
Photo #3: Tender Greens
Photo #4: Torres Produce
Photo #5: 7th Street Produce Market
Photo #6: The Wall Farmers Market
Photo #7: Historic Core BID
Photo #8 -Whole Foods Market