Fall is in the air and the holidays are around the corner. Time to get crafty with fun DIY projects and festive seasonal decor to animate your home and energize your routine. Try your hand at ceramics. Go crazy for quilting. Experiment with paper mache, learn origami, or even make your own soap and candles. Grab a sketch pad and jot down whatever inspires you. DTLA is a creative hub for artists, artisans and makers of all persuasions, and arts & craft resources abound near Circa. Check websites for store hours, curbside pick up and delivery options.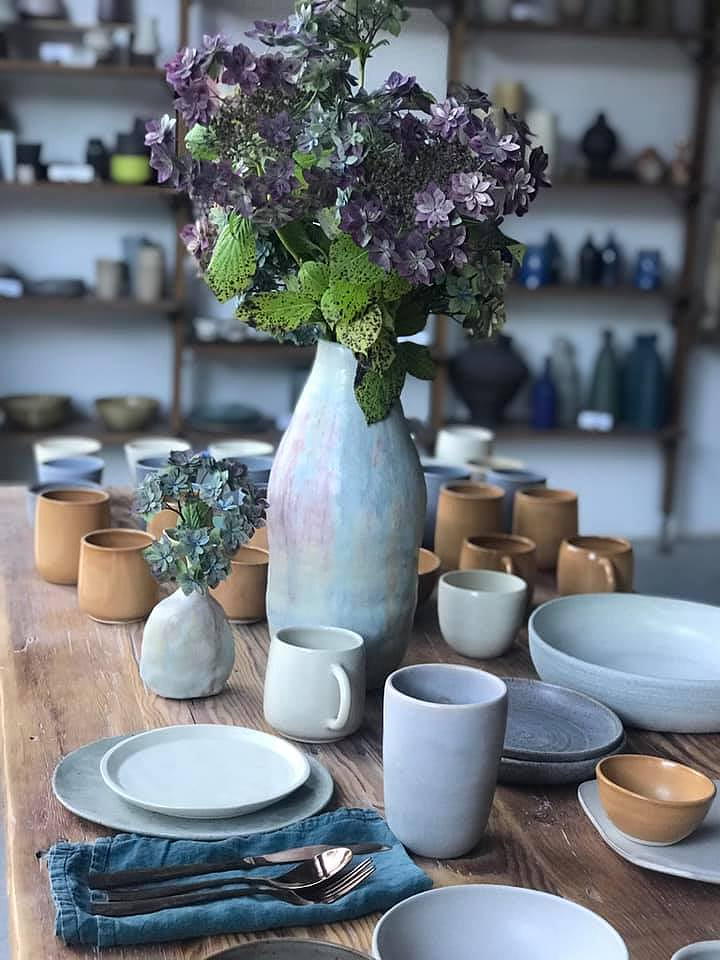 Still Life Ceramics ROW DTLA 767 S Alameda St #198 Los Angeles, CA 90021
Learn ceramics skills from the masters! Still Life Studio's outdoor ceramics classes are being held through September on ROW DTLA's M2 Deck. Ana Henton and Mel Keedle are co-founders of Still Life Ceramics in Downtown Los Angeles and Still Life Studio in Santa Monica. Still Life Ceramics is a boutique production studio and workshop that generates a production line of functional housewares and a yearly art collection. Have fun creating your own pottery and gain inspiring insights about form, color and functionality. Check their workshop schedule HERE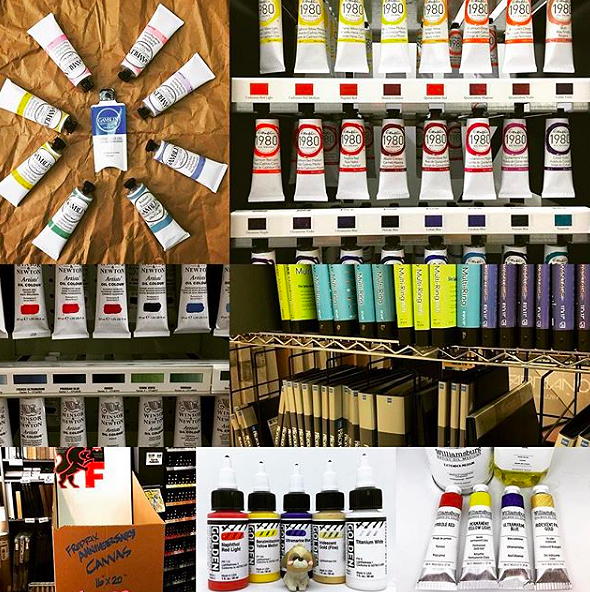 Raw Materials Art Supplies 645 S Los Angeles St. Los Angeles, CA 90014
Raw Materials Art Supplies is an independent art supply store in the heart Downtown Los Angeles. Hunkered down in a bright, minimalist space, Raw Materials stocks thousands of art supplies, tools, and materials at every-day low prices, including many top brands of paints, stretched canvas, and brushes. They are open for curbside pickup and local delivery, but not in-store shopping. Place your order online and they will contact you when it is ready.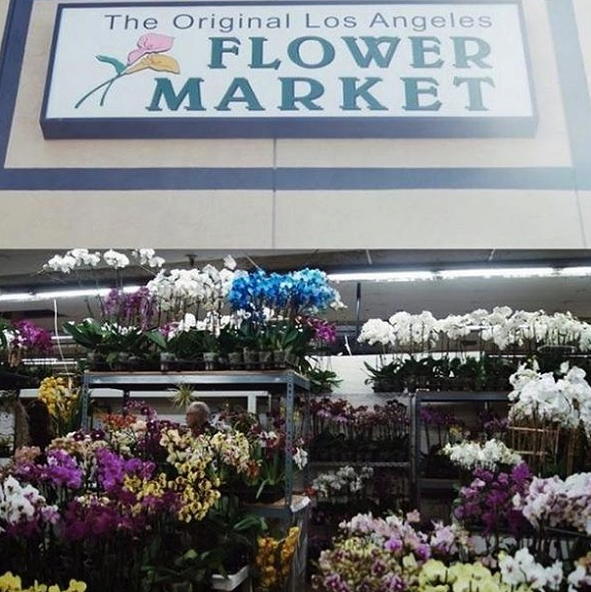 The Original Los Angeles Flower Market 754 Wall St. Los Angeles, CA 90014
Located in the heart of the Los Angeles Flower District, The Original Los Angeles Flower Market is an expansive indoor floral marketplace that's open to both the trade and the general public. Virtually every in-season, commercially sold variety of cut flower is available from growers all over the globe. You'll also find everything from balloons to baskets and decor items to add that perfect accent piece. See hours of operation for more information.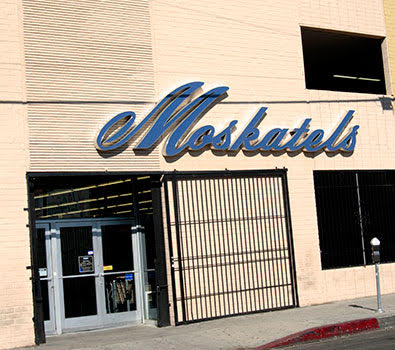 Moskatels 733 San Julian St. Los Angeles, CA 90014
Located in The Original Flower Market, Moskatels is a vast warehouse store offering a large variety of art supplies, crafting materials & party decorations. Moskatels has been a division of Michaels Arts & Crafts since 1987 and they carry some of the same products as the Michaels Craft Stores, They also offer an array of artificial flowers, floral supplies, framing, ceramic vases, woven baskets, accent pieces, and holiday-themed items.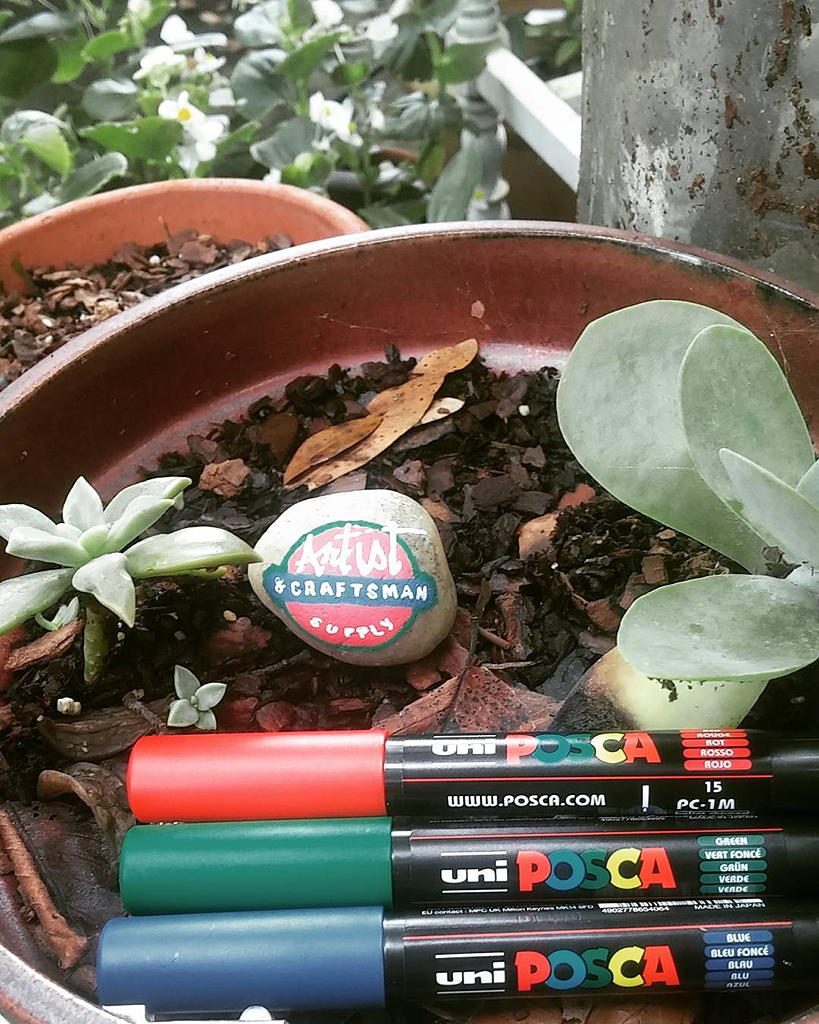 Artist & Craftsman Supply 1917-1921 E 7th St Los Angeles, CA 90021
An employee-owned company, Artist & Craftsman Supply has been providing artists and crafters with excellent materials at competitive prices since first opening in Yarmouth, Maine in 1985. Shop for everything from paint to paper mache, and supplies for beading, jewelry, candle making, soap making, stencils and more. Call ahead for store hours (213) 955-9055.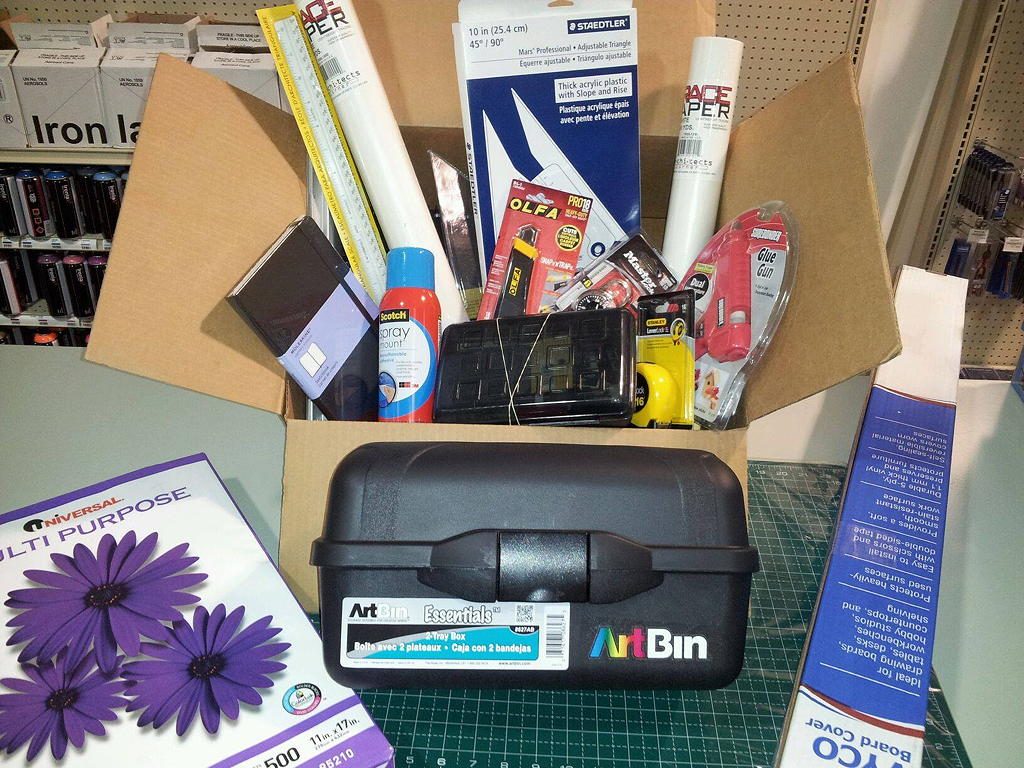 Architect's Corner 1324 S Flower St. Los Angeles, CA 90015
Architects Corner is an architectural modeling supply store serving professionals, academics and consumers. They carry a wide array of art and hobby supplies and tools to meet the needs of all types of artists from traditional to digital. You'll also find an an impressive selection of architecture books that will look great on your Zoom background bookshelf.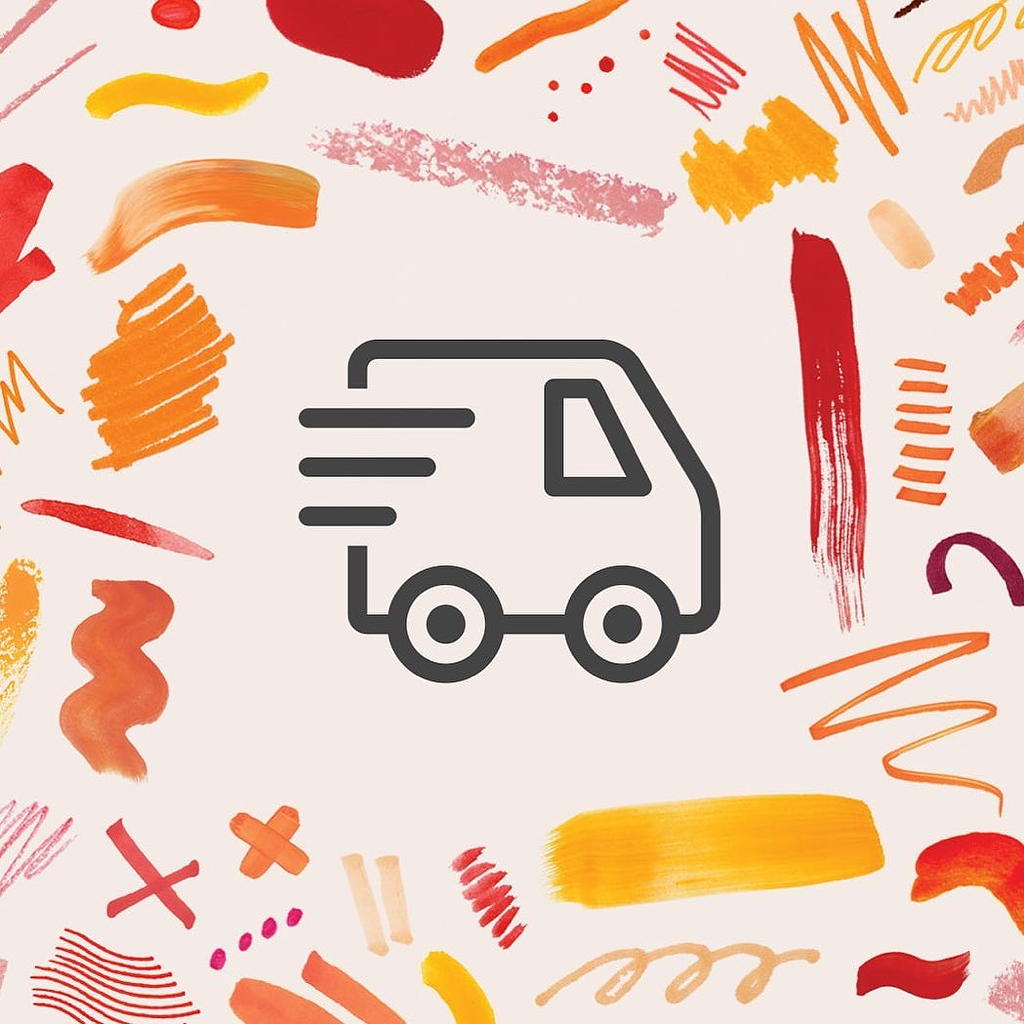 Fabric Hotel 848 Wall St. Los Angeles, CA 90014
Fabric Hotel is a family owned and operated fabric store and quilt shop in downtown Los Angeles. With 25 years of experience in local and global sourcing, they have picked the best connections and importers in the industry to select fabrics that are high quality and affordable. Offerings include a wide variety of 100% cotton prints for quilting and craft, along with batik, polar fleece print, flannel, velvet, fashion fabric, and more. Online orders are processed in 1-2 business days.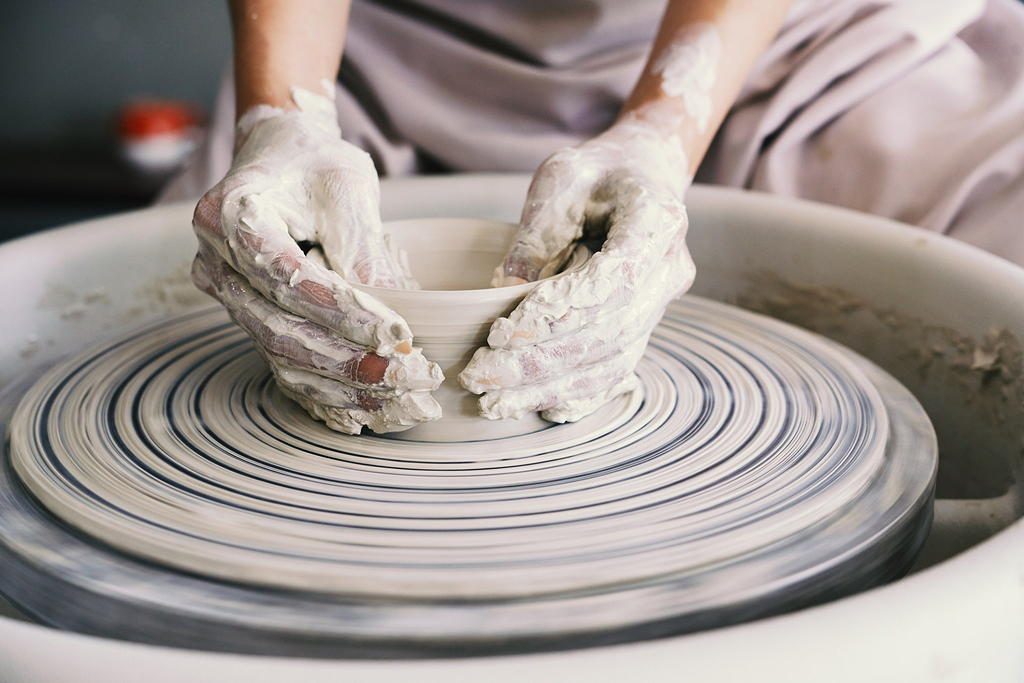 Throw Clay LA 1006 S Olive St. Los Angeles, CA 90015
In the heart of downtown Los Angeles, Throw Clay LA is a space to learn, inspire and create the art and craft of pottery. From the novice looking to throw their first pot, to the experienced hobbyist hoping to create a complete set of dinnerware, and on to the advanced potter intending to open their first Etsy shop, Throw Clay LA exists to encourage the creative spirit. Founded by potter John Prescott, their vision is to offer a vibrant and welcoming neighborhood studio – a creative way to get out and get involved with friends, neighbors and co-workers. Pottery is an art form in which you see immediate results. Beginners successfully craft their own dish-ware, cactus planters, or handmade gifts. Advanced potters demonstrate and share further skills while exploring artistic possibilities with their monthly membership.
Photo credits:
Photo #1: Still Life Ceramics
Photo #2: Still Life Ceramics
Photo #3: Raw Materials Art Supplies
Photo #4: The Original Los Angeles Flower Market
Photo #5: Moskatels
Photo #6: Artist & Craftsman Supply
Photo #7: Architect's Corner
Photo #8: Fabric Hotel
Photo #9: Throw Clay LA