Whether you're back in the office, working from home, or just want to get away from the daily grind, a tasty midday meal is perfect way to perk up your routine. DTLA is home to some of the best new restaurants around, and most are open for lunch. From delicious delis and diners to eclectic eateries and cool cafes, you'll find endless options, many not far from Circa. So don't just sit there eating at your desk – let's do lunch!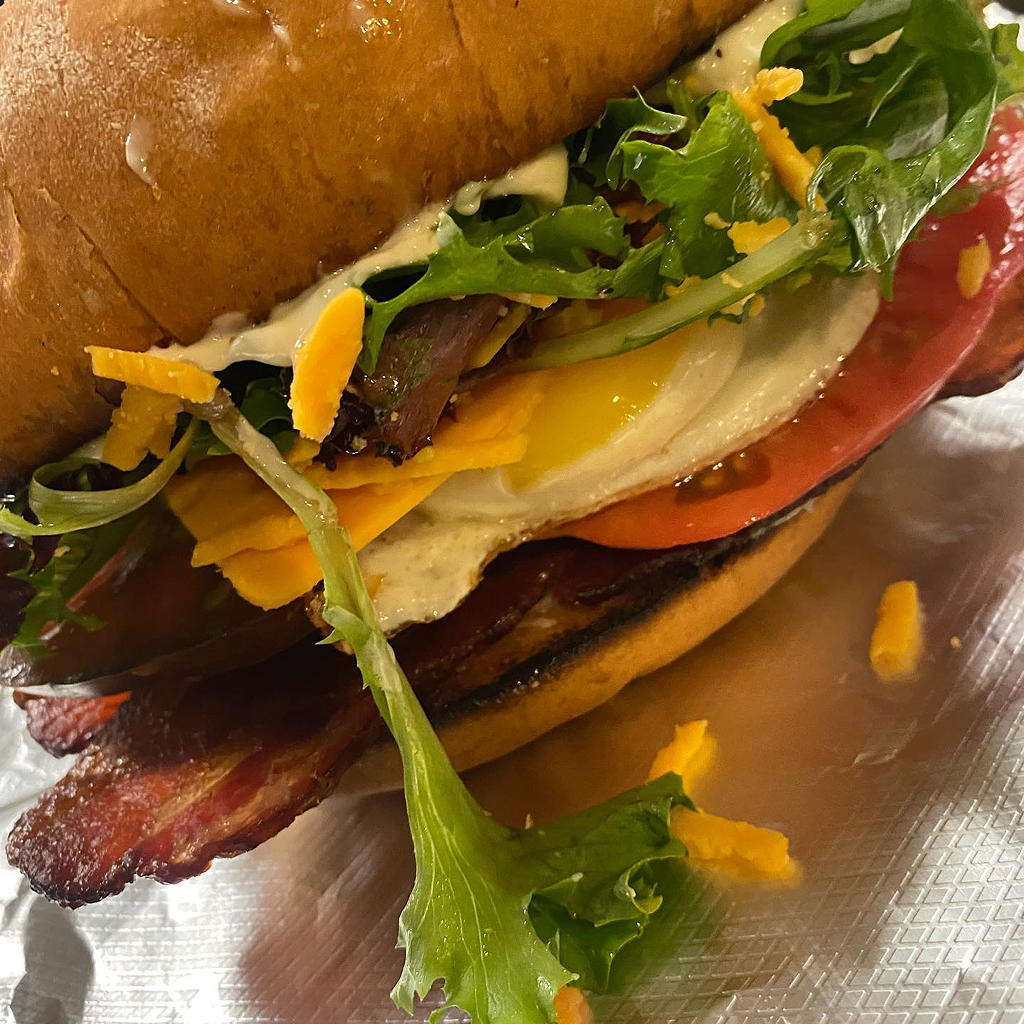 Angry Egret Dinette 970 N Broadway Suite 114 Los Angeles, CA 90012
Angry Egret Dinette is a brand new concept serving genre-bending LA street food with selected local ingredients, prepared with love by Chef Wes Avila, the former chef and brain behind Guerilla Tacos. The restaurant specializes in Mexican sandwiches (tortas), served on a white, fluffy bun and stuffed with everything you can imagine, from shrimp to pork, duck eggs and even shaved black truffles. Grab a seat on their colorful outdoor patio and dive in.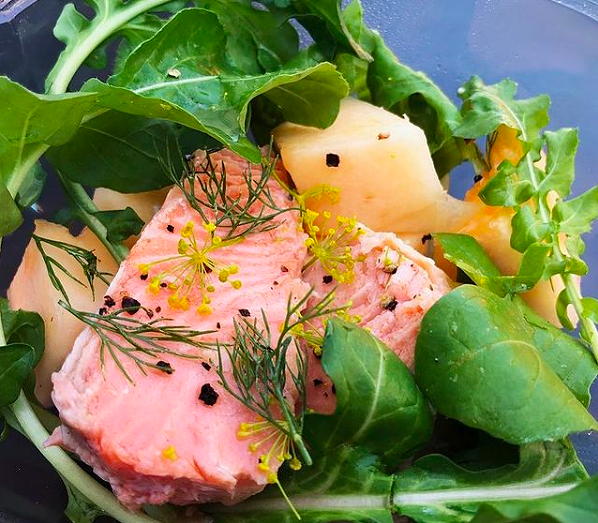 Yess Aquatic 2001 E 7th St. Los Angeles, CA 90021
This chill food truck with outdoor seats in the Arts District serves experimental Japanese seafood, ranging from king salmon confit sandwiches to fried fish curry. Chef Junya Yamasaki and Team Yess focus on carefully sourced SoCal fish. In fact, Chef has now trained as a free-diver and spends as much time in the sea as on land. Natural wine and sake visionary Yukiyasu Kaneko has created a short revolving menu of titillating tonics available by the bottle, focusing on healthy and refreshing original drinks using local fruits and vegetables.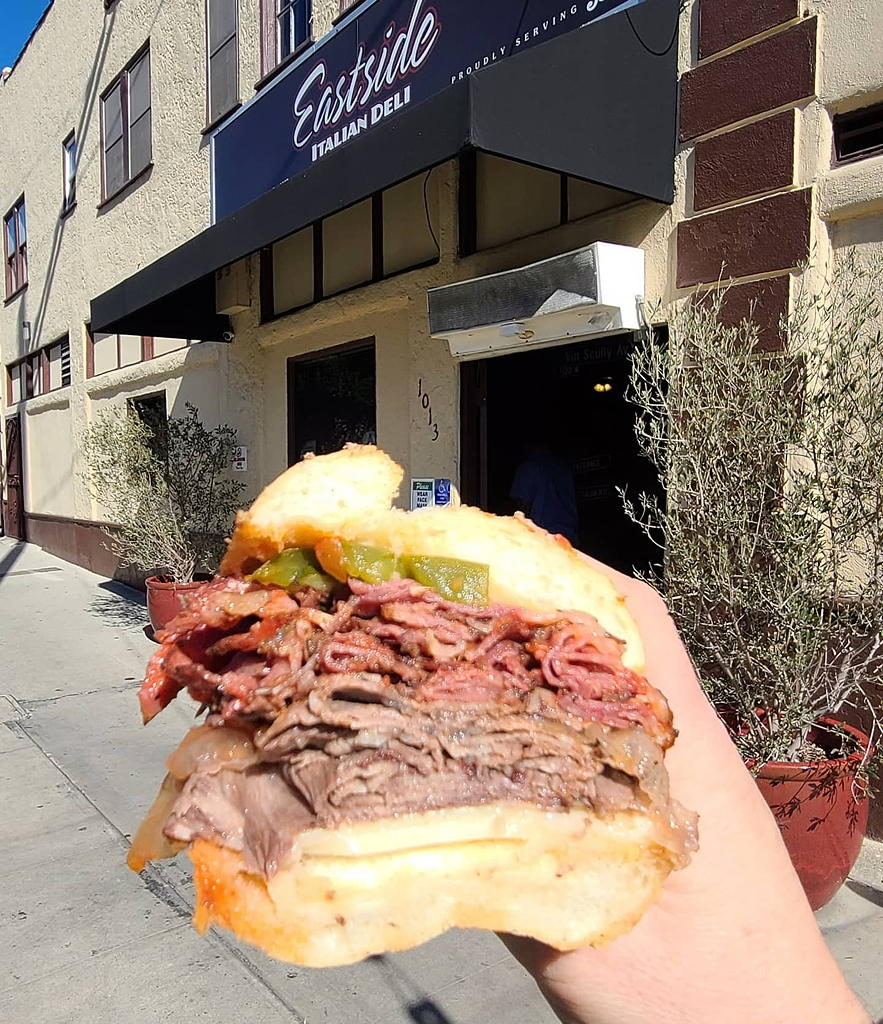 Eastside Market Italian Deli 1013 Alpine St. Los Angeles, CA 90012
Eastside Market Italian Deli is one of the last remaining true Italian delis in the Downtown Los Angeles area and surroundings. Opened in 1929, Eastside Market is considered a landmark and listed as a "must see" place to visit in Southern California. Today, the establishment is a valued family-owned business and has received several awards for the incomparable deliciousness of their signature hot and cold sandwiches.
Pizzanista! 2019 E 7th St. Los Angeles, CA 90021
Founded in October 2010 by legendary professional skateboarder Salman Agah, Pizzanista! blends the historic flavor and thin-crust style of New York pizza with California's abundance of fresh produce and small-batch ingredients. Family-owned and operated, Pizzanista! features traditional hand-tossed pizza dough made fresh daily using 200-year old sourdough cultures from Naples, hand-milled marinara sauce made from California tomatoes, innovative pizza toppings, and farm-fresh salads.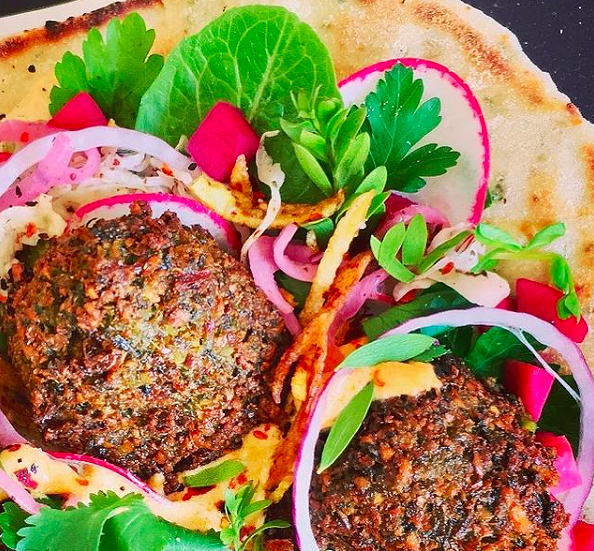 Dune Downtown 199 W Olympic Blvd. Los Angeles, CA 90015
In 2015, Dune opened its first location in the Atwater Village neighborhood of Los Angeles with the vision to pay homage to the food they love, using the freshest, cleanest, and most local ingredients possible. Their downtown LA restaurant continues the mission to add the voice of beautiful and diverse cultures and to create their own unique version of the street food of the Levant and the Eastern Mediterranean. Choose from sandwiches, falafel, hummus & meze plates, fresh salads, sweets and more.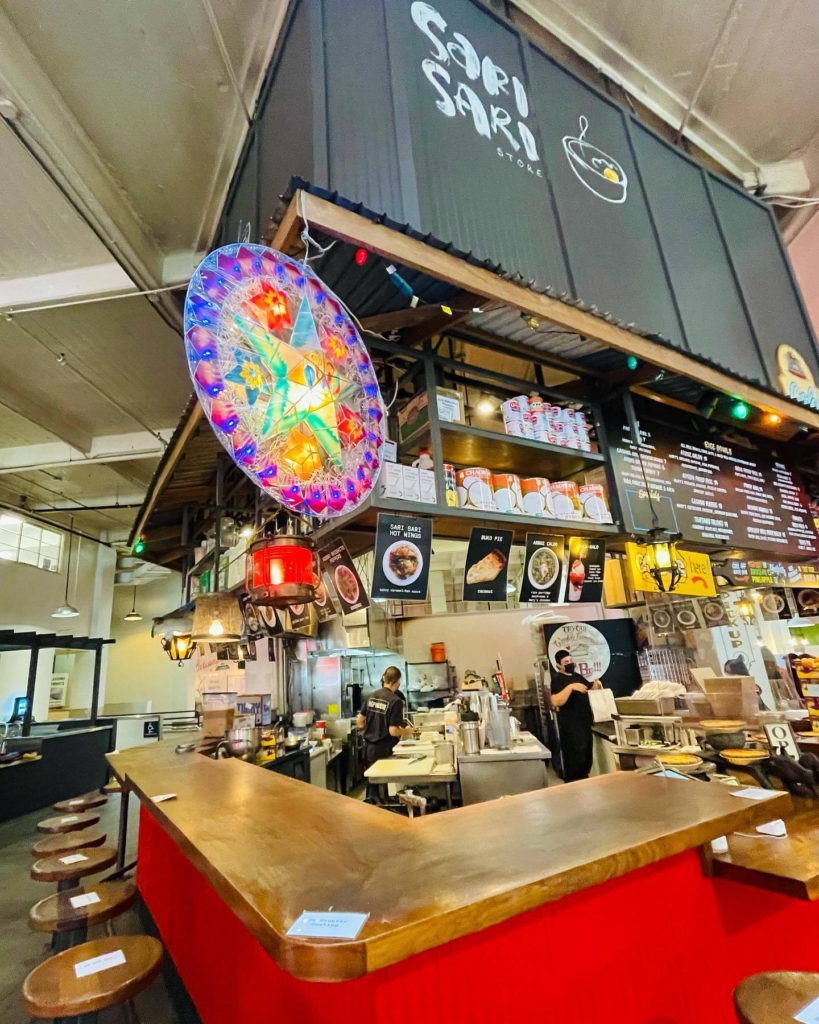 Sari Sari Store Grand Central Market 317 South Broadway Los Angeles, CA 90013
Sari Sari Store is a Filipino concept from James Beard-nominated Chef Margarita Manzke, alongside partner and husband Chef Walter Manzke. In Filipino, "sari sari" translates into "whatever" and is used to describe commonplace stores that sell everything from candy to BBQ skewers. This contemporary take on casual Filipino dining is based around savory rice bowls or "silog," that pull from Chef Margarita's Pinoy heritage. Make sure to also try their highly praised sweets, Buko Pie and Halo Halo.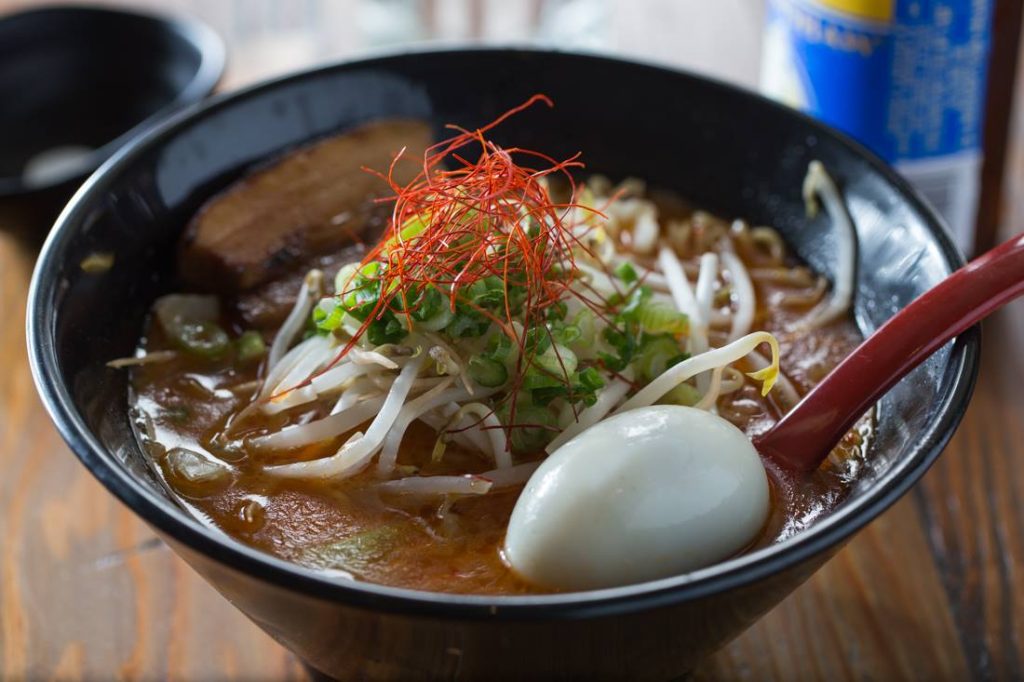 DTLA Ramen 952 S Broadway Los Angeles CA 90015
DTLA Ramen offers Japanese ramen with a modern California spin. You have a choice of broth for your ramen, including pork, chicken, vegetarian, soy milk, and no broth at all, with a selection of add ons, such as ground spicy chicken, spicy miso paste, injected egg or hard boiled egg, and chashu belly. In true DTLA spirit, the restaurant offers interesting craft beers, with an emphasis on Japanese brews. They also serve mochi ice cream in six delicious flavors.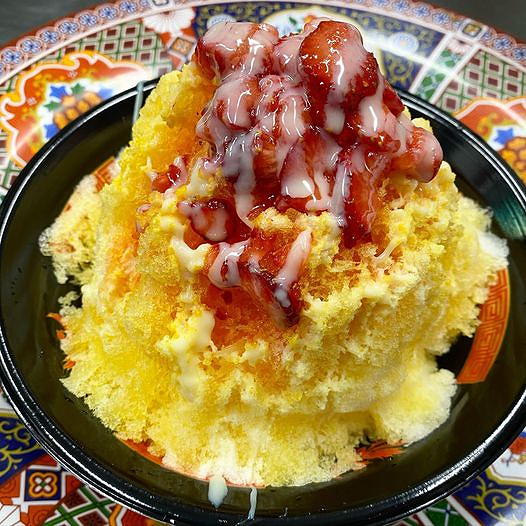 Pearl River Deli 727 N Broadway #130 Los Angeles, CA 90012
Located in Chinatown's Far East Plaza, Pearl River Deli serves Cantonese comfort classics, modernized and made accessible. Preserving, appreciating, and evolving traditional cuisine, you'll find everything from Hong Kong-style duck served over soup noodles to Hainan chicken, BBQ pork, noodle and rice dishes, steamed vegetables and strawberry shave ice.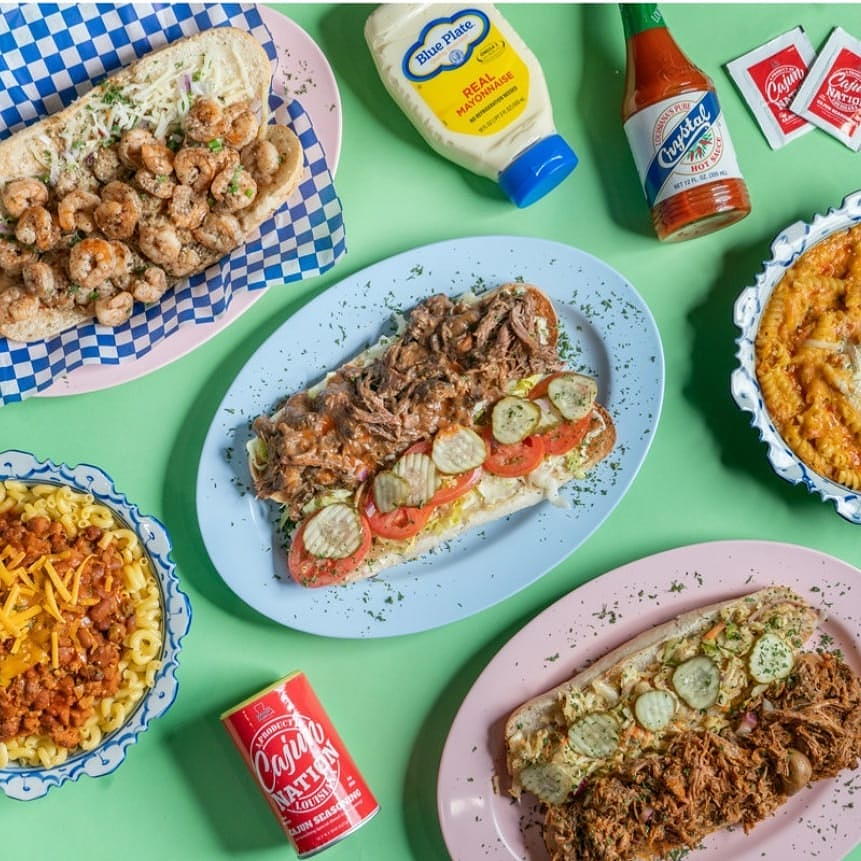 Little Jewel of New Orleans 207 Ord St. Los Angeles, CA 90012
Named Best Po' Boy by LA Weekly and Best Cajun Restaurant by LA Downtown News, The Little Jewel of New Orleans Grocery and Deli is a DTLA-based Southern market and delicatessen, which draws its influence from the rich and varied culinary traditions of the City of New Orleans. Catering to an eclectic clientele, the market strives to make available many of the popular as well as "harder to find" items from Louisiana (and the South in general), while offering everyday convenience items to the public at large.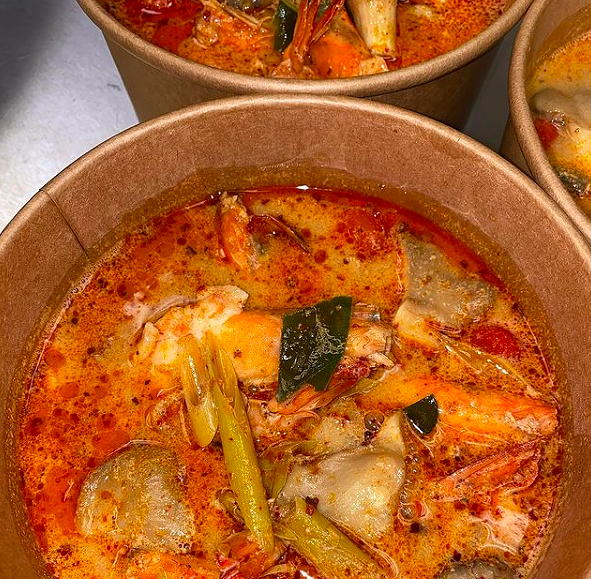 Holy Basil 718 South Los Angeles St. Unit A Los Angeles, CA 90014
Operating out of a tiny takeout window inside a Downtown food court, Holy Basil specializes in authentic Bangkok street food. Named one of the Best New Restaurants in Los Angeles by The Infatuation's 2020 LA Hit List, Holy Basil offers many of the usual Thai menu items, such as Pad Thai, Green Curry, and Tom Yum Soup, along with more adventurous dishes, all served with a flavor twist that is at once herbaceous, pungent, and unabashedly spicy.
Photo credits:
Photo #1: DTLA Ramen
Photo #2: Angry Egret Dinette
Photo #3: Yess Aquatic
Photo #4: Eastside Market Italian Deli
Photo #5: Pizzanista
Photo #6: Dune Downtown
Photo #7: Sari Sari Store
Photo #8: DTLA Ramen
Photo #9: Pearl River Deli
Photo #10: Little Jewel of New Orleans
Photo #11: Holy Basil