With beautiful weather on the horizon, it's time to get out and discover new places to safely explore near Circa. Los Angeles is bustling with urban adventures, from immersive drive-thru entertainment to Instagram-worthy outdoor art installations, gorgeous gardens, and even a decadent drive-thru Fair Food festival. Did you know the LA Zoo just reopened? Many of the animals are endangered species, and support for the zoo helps to save these creatures from extinction. You might even meet a meerkat or two. Please note that many venues require tickets to be purchased in advance. Check websites for details.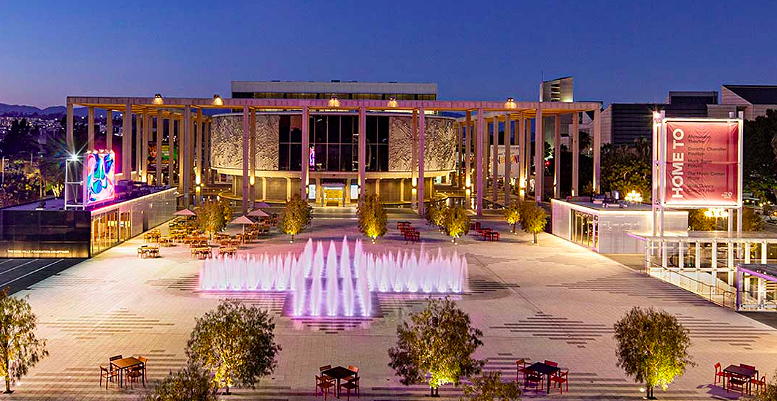 A Quiet Scene Installation The Music Center 135 N. Grand Ave. Los Angeles 90012
The Music Center is presenting a new public screening and sound installation exhibited on LED screens at the Jerry Moss Plaza, in collaboration with non-profit radio station dublab. The screening includes more than 100 short film finalists and winning entries from A Quiet Scene, an audio-visual project created by pioneering ambient music artists and brothers Roger Eno and Brian Eno. The video project arose from a public competition by record label Deutsche Grammophon in support of the brothers' first collaborative studio album, Mixing Colours, which was released in 2020.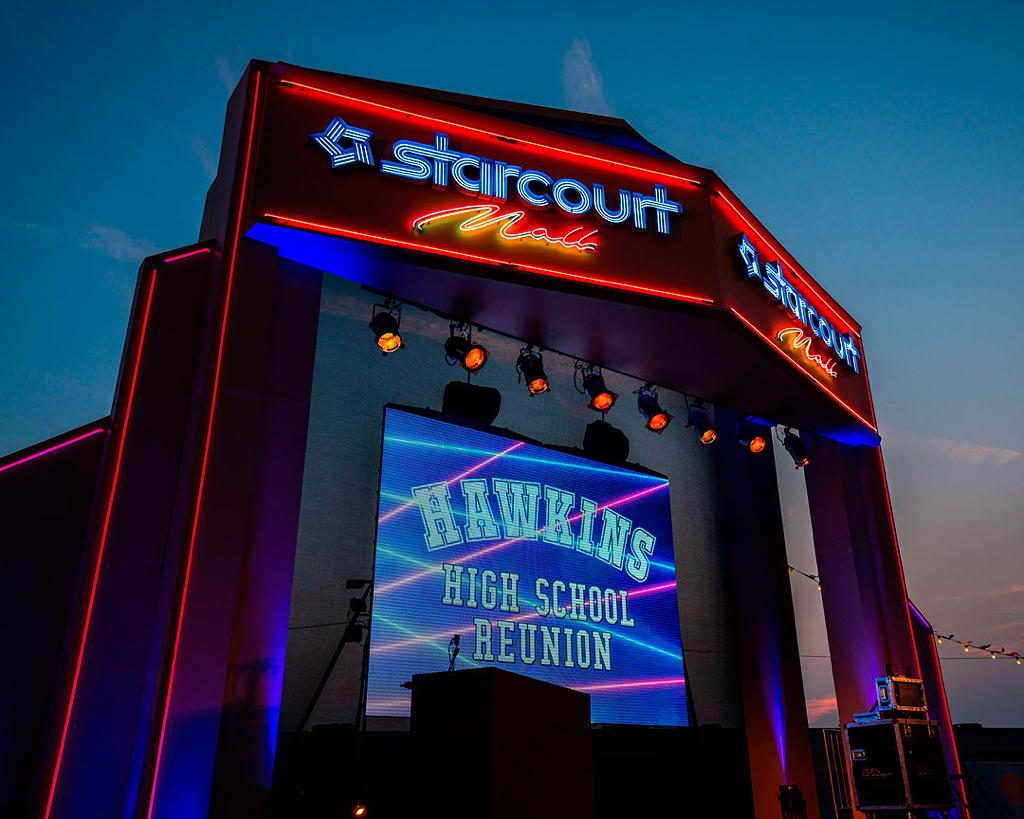 Stranger Things: The Drive-Into Experience ROW DTLA 777 Alameda St. Los Angeles, CA 90021
Attention all Stranger Things fans. It's time to travel back in time to 1985 and become a Hawkins resident – in real life. Adventure calls, so gather your friends and drive to the Starcourt Mall. Immerse yourself in the thrilling world of Stranger Things, where you will take part in a drive thru experience like no other. Unlock the story of Hawkins in this unique format as you savor some of the best moments from this Netflix series, and maybe even witness some unforeseen and unusual occurrences.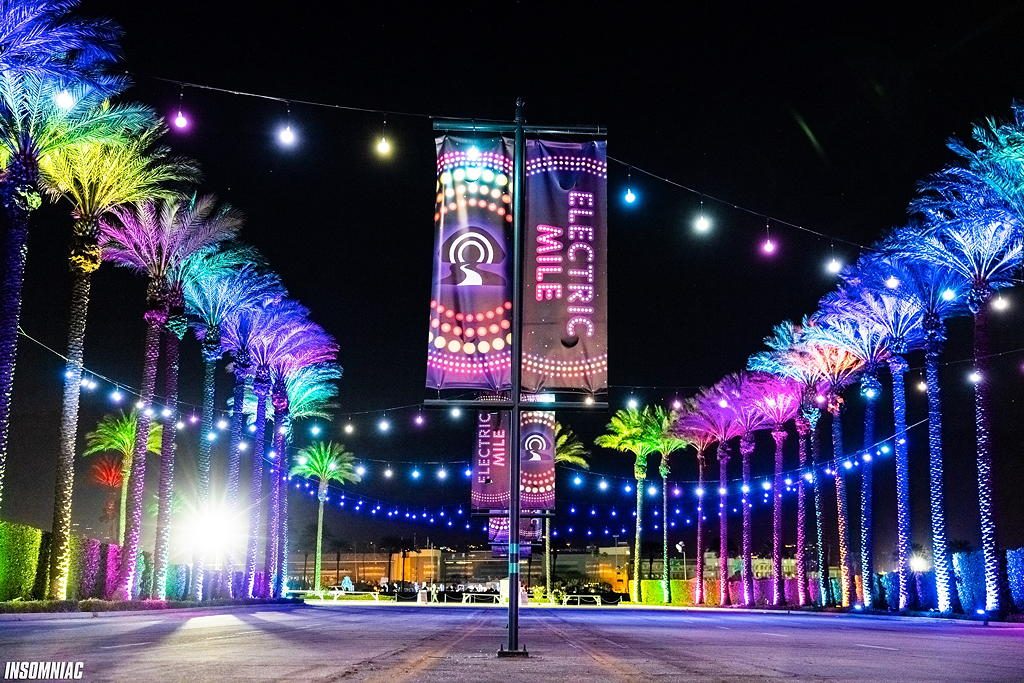 Electric Mile Santa Anita Park 285 W Huntington Dr. Arcadia, CA 91007
Explore the Insomniac Worlds on your voyage through Electric Mile, a drive thru audiovisual adventure from the minds behind Electric Daisy Carnival (EDC). Journey through seven unique worlds of Insomniac's most iconic festivals and brands, including EDC, Beyond Wonderland, Nocturnal Wonderland, Escape, and Countdown, complete with music, lights, art, visual effects, installations, and more, in a COVID-friendly environment.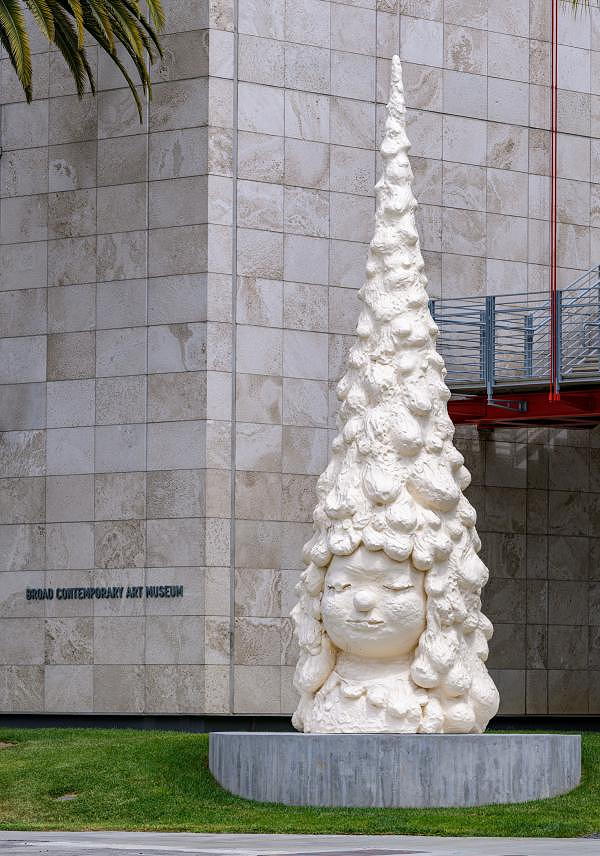 LACMA Outdoor Installations 5905 Wilshire Blvd. Los Angeles, CA 90036
Although LACMA's indoor galleries are closed and the museum is undergoing a major renovation, three iconic, large-scale outdoor installations – Chris Burden's Urban Light, Michael Heizer's Levitated Mass, and Yoshitomo Nara's Miss Forest – are available to view. Miss Forest (LACMA Version) (2020), is Nara's largest outdoor sculpture to date and the newest iteration in this series. Created for LACMA's exhibition Yoshitomo Nara, the sculpture is currently installed at the southeast corner of BCAM along Wilshire Boulevard. More details HERE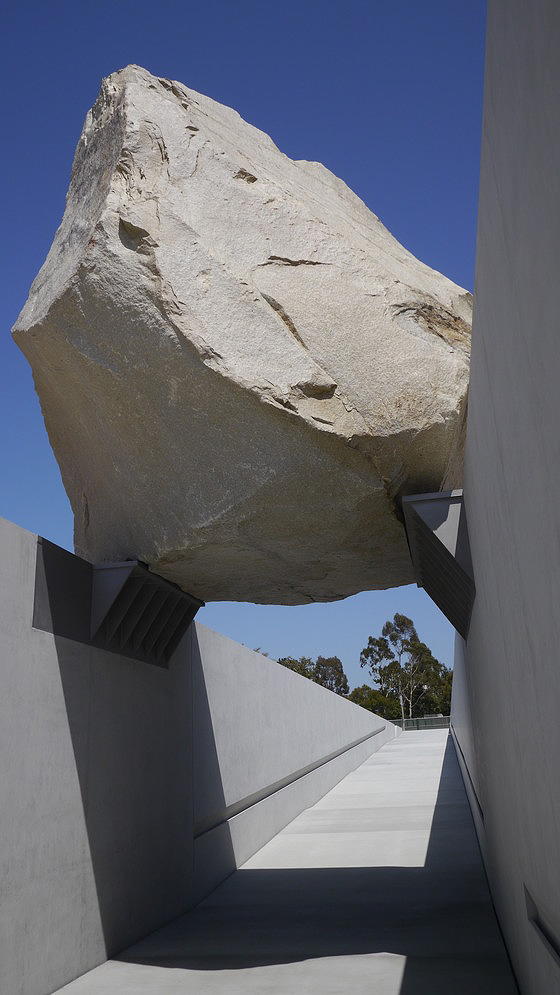 Levitated Mass by Michael Heizer
Located in LACMA's backyard, this ginormous 340 ton chunk of a granite lies over a concrete trench that you can walk through to get a closer view, or stand under the oversized rock. The artist originally conceived of the art piece in 1969, but only recently did he find the right boulder to actualize his vision for this art installation. The boulder was found in Riverside and transported to LACMA in 2012, and has since become a "rock star" in the art world. It's free to check during LACMA's operating hours and is a great piece for "forced perspective" shots.
Museum of Dream Space Beverly Center 8500 Beverly Blvd. #656 Los Angeles, CA 90048
​Museum of Dream Space (MODS) has reopened with special safety guidelines. MODS is the first museum mainly exhibiting digital art in the United States. The design concept of MODS is inspired by art design from renowned artist Yayoi Kusama (famous for infinite rooms) and the development of digital art. The aim of MODS is to provide an immersive, magical and unique art appreciative experiences to the visitors. The uniqueness of MODS is to break the limitation of physical media, extend the art by digital technology and to provide the largest freedom of visitors experiencing the arts, which realize the physical extension of the arts.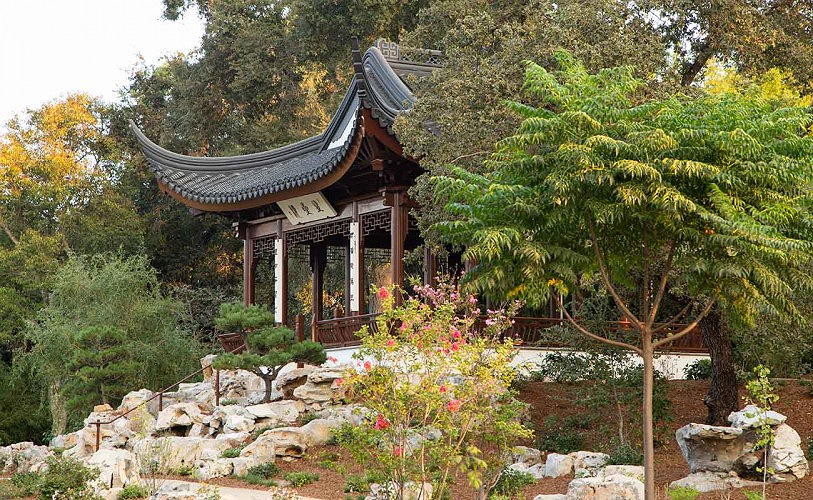 Huntington Botanical Gardens 1151 Oxford Road San Marino, CA 91108
New views await in the The Huntington's Chinese Garden. Visitors can now explore an additional 13 acres of gardens and pavilions in the newly expanded Liu Fang Yuan, the Garden of Flowing Fragrance. In 1903 Henry E. Huntington purchased the San Marino Ranch, a working ranch with citrus groves, nut and fruit orchards, alfalfa crops, a small herd of cows, and poultry. Today, the estate is home to 16 spectacular themed gardens spread across 120 acres, including Desert Garden, Camellia & Rose Gardens, Japanese Garden, Jungle Garden, and Herb Garden. The gardens are open but galleries remain closed. All visitors including members must reserve tickets online in advance.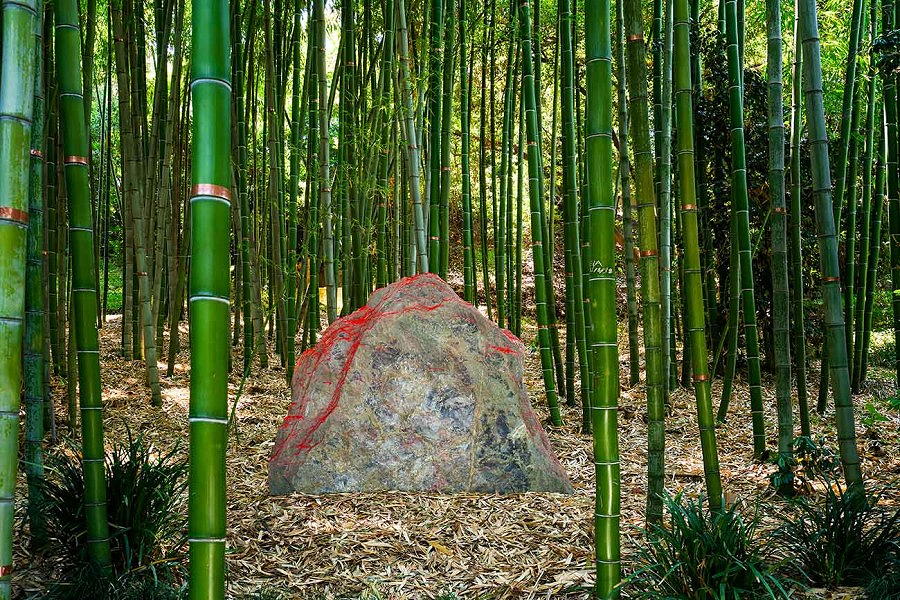 Lita Albuquerque Red Earth Huntington Botanical Gardens1151 Oxford Road San Marino, CA 91108
As part of its Centennial Celebration, The Huntington commissioned an art installation by Los Angeles-based artist Lita Albuquerque. Installed near the southern entrance to the Japanese Garden, Albuquerque's Red Earth features an approximately six-by-four-foot rock slab coated with bright red pigment and surrounded by bamboo stalks affixed with copper-colored bands. The work contrasts dramatically with the cool greens of the shady bamboo grove and is intended to mark its specific location in time and space. Red Earth incorporates color and light to convey motion and stillness "because only through stillness can we discover the motion of the cosmos," says Albuquerque.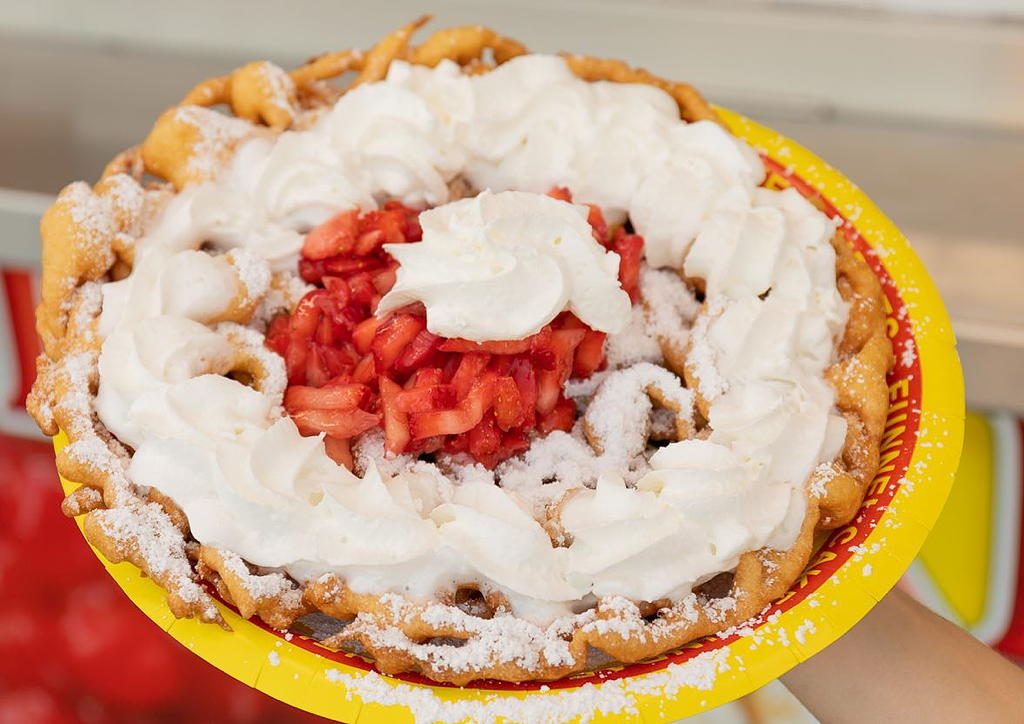 Fair Food Fest Rose Bowl Drive Through 1001 Rose Bowl Dr. Pasadena, CA 91103
Fair Foodie Fest is hosting their free drive through event at the Rose Bowl Stadium every weekend through February. Customers can enjoy free admission to a safe no contact drive thru fair experience featuring all of your crave-able fair food favorites for purchase including giant turkey legs, Krispy Kreme donut cheeseburgers, roasted corn, Hawaiian teriyaki chicken pineapple bowls, taco plates, BBQ, and more. Attendees who register and claim their free car entry ticket will receive a free mini powdered sugar funnel cake (limit 1 per car, while supplies last). Free tickets are available HERE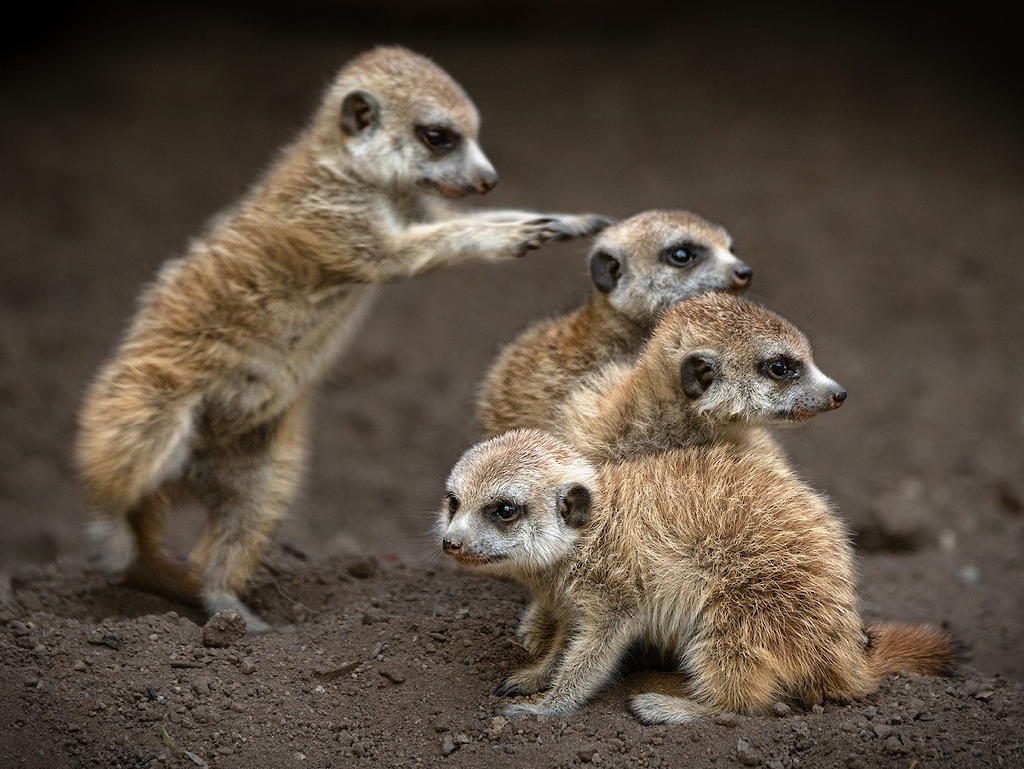 Los Angeles Zoo & Botanical Gardens 5333 Zoo Dr. Los Angeles, CA 90027
The LA Zoo is back. And lots of adorable babies were born last year, including a litter of meerkat pups, a baby gorilla, a cute condor chick, and a sweet little bighorn lamb. Come and see how these young ones are growing and thriving. Many of the animal are endangered species, and support for the zoo helps to save these creatures from extinction. Throughout the closure, the zoo continued to provide the 1,400 animals with world-class care, even without visitors and the critical revenue they provide. Advance timed-entry reservation is required for all guests including members.
Photo credits:
Photo #1: Stranger Things
Photo #2: The Music Center
Photo #3: Stranger Things
Photo #4: Electric Mile
Photo #5: LACMA
Photo #6: Levitated Mass Photo by Tom Vinetz
Photo #7: Museum of Dream Space
Photo #8: Huntington Botanical Gardens
Photo #9: Huntington Botanical Gardens
Photo #10: Fair Food Fest
Photo #11: LA Zoo