Memorial Day Weekend is the official kick off to summer! Shut down your computer, unplug your mind, and get ready for a three day party! From concerts to outdoor movies, dancing, cultural festivals, and tributes to our fallen heroes, you'll find the best Memorial Day Celebrations happening all across L.A.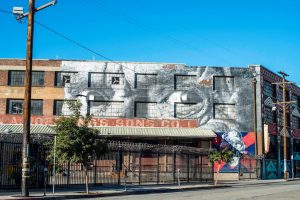 Angel City Brewery Heritage Fest 216 S Alameda St., Los Angeles 90012
Angel City Brewery's Annual Celebration is back! On Sunday May 26, from 12 – 6:00 pm, the popular brewpub will be raiding their cellar to bring you speciality flights and vertical tastings of barrel aged beers, as well as Quadratic Formula, Imperial Irish Red, Mattole River, and Belligerent Bloke. Food options include Downtown Taco Co. and Craft Pizza. Groove to music with Jam in the Van. Observe live mural painting by Art of Leah Smithson. Explore New Art Tours of Angel City Brewery, featuring an exclusive, educational tasting/tour of the building, its art, and the artists who have left their mark on their four walls. Free tickets available here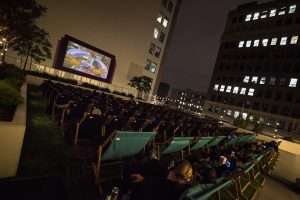 Rooftop Cinema Club 888 S. Olive St., Los Angeles 90014
Celebrate Memorial Day weekend with cinema under the stars at LEVEL in the heart of DTLA. Rooftop Cinema Club offers a premier outdoor movie experience with panoramic views, spectacular sunsets, and state-of-the-art wireless headphones. This May is a salute to the 80s with a selection classics from the decade. But don't worry, if the 80s aren't your thing, there's nore in the line up – from 90s, to musicals, to new releases. Doors open at 6:30 p.m., allowing plenty of time to grab your headphones and blanket, pick a deckchair, and enjoy awesome cocktails, delicious food, fun games and city views at sunset.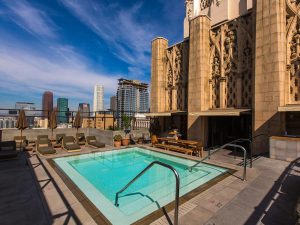 Ace Hotel DTLA 929 S. Broadway, Los Angeles 90015
Ace Hotel DTLA has events happening throughout the long weekend, starting on Friday, May 24 with UK festival regulars, Smooth Sailing spinning upstairs. Next door, The Theatre at Ace Hotel presents Sasha Velour: Smoke & Mirrors The Live Show. On Saturday, Upstairs hosts Home Bass, a party by women representing all facets of Electronic music featuring guest DJ NOIR with residents Spiñorita, DJ Dolorez, and Alley Gorgon. On Memorial Day, Motown On Mondays presents California Sol, a free daytime rooftop soirée taking place at Upstairs from 2pm-10pm. Sets by the MOM residents plus special guests DJ Day, Young Einstein and Caserta; poolside vibes by Scratchin Beg and Clifton.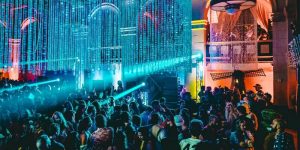 Memorial Day Weekend Spectacular @THE RESERVE DTLA 650 S Spring St. Los Angeles, CA 90014
Celebrate the holiday weekend and kickoff to summer at the biggest Memorial Day party in Los Angeles! THE RESERVE has established itself as one of the hottest clubs in DTLA, with luxurious amenities, large capacity, state of the art sound and light, and overall refined taste. This promises to be an incredible evening, with two rooms of music: Hip Hop + Reggaeton. Free admission until 11pm. RSVP required. Bottle Service is available. Contact 310.651.0599 and text "RESERVE MDW"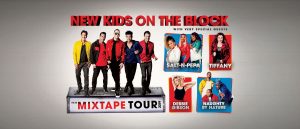 New Kids On The Block @Hollywood Bowl 2301 Highland Avenue, Los Angeles, CA 90068
It's hard to beat a night of music under the stars at the Hollywood Bowl to celebrate the iconic LA experience. On Sunday, May 26, the Bowl presents New Kids On the Block: The Mixtape Tour, with special guests Salt-N-Pepa, Tiffany, Debbie Gibson and Naughty By Nature. Pack a picnic or enjoy the Bowl's culinary program, brought to life by James Beard Award Winning chef Suzanne Goin and restauranteur Caroline Styne, of celebrated local restaurants such as Lucques, a.o.c., Tavern, and The Larder.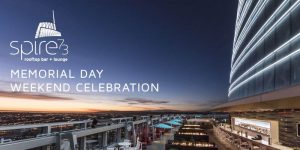 Spire 73 Memorial Day Weekend Celebration 900 Wilshire Boulevard FL 73 Los Angeles, CA 90017
Celebrate Memorial Day all weekend long at Spire 73, the tallest open-air rooftop bar in the Western Hemisphere. Beginning Friday, May 24 through Sunday, May 26, enjoy drink specials, live entertainment by the resident DJ, and outdoor grilling on Sunday. Located on the 73rd floor of InterContinental Los Angeles Downtown.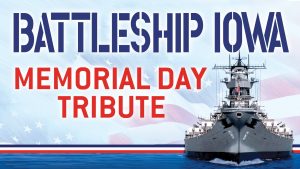 Memorial Day Remembrance at Battleship IOWA 250 S. Harbor Blvd., San Pedro 90731
Join Battleship IOWA and crew this Memorial Day to honor and remember our service members who have paid the ultimate sacrifice in service to our Nation. The day begins with a remembrance ceremony featuring invited guests and Battleship IOWA staff. This free community event features DJ, live music, food trucks, and military vehicles on display. San Pedro Brewing Co. will have beverages for sale all day. Known as the "World's Greatest Naval Ship" because of her big guns, heavy armor, fast speed, longevity and modernization flexibility, Battleship IOWA is anchored at the Port of Los Angeles in San Pedro and is renowned as an award-winning museum and must-see tour attraction.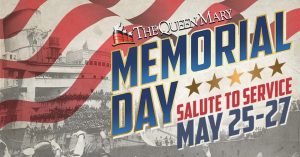 The Queen Mary Salute to Service 1126 Queens Hwy, Long Beach, California 90802
Celebrate Memorial Day Weekend aboard the legendary Queen Mary! Salute to Service is a three-day event to honor and remember those who have served, and pay homage to the Queen Mary's duty as a troopship during WWII. Attendees will experience historical reenactments and demonstrations, appearances by beloved historical figures, ship tours, exhibits, film screenings, and special lectures.