All around LA, your favorite concert halls and theaters are welcoming audiences back with exciting new live performances. This fall, LA Phil, LA Master Chorale and LA Opera are returning to their respective homes at Walt Disney Concert Hall and Dorothy Chandler Pavilion, not far from Circa. And at last, Hamilton has returned to the Hollywood Pantages Theatre. The Geffen and Pasadena Playhouses also have entertaining line-ups in store for you. Or enjoy Shakespeare under the oaks at Will Geer's Theatricum Botanicum. Please note that live venues have safety protocols in place. Check their websites for details.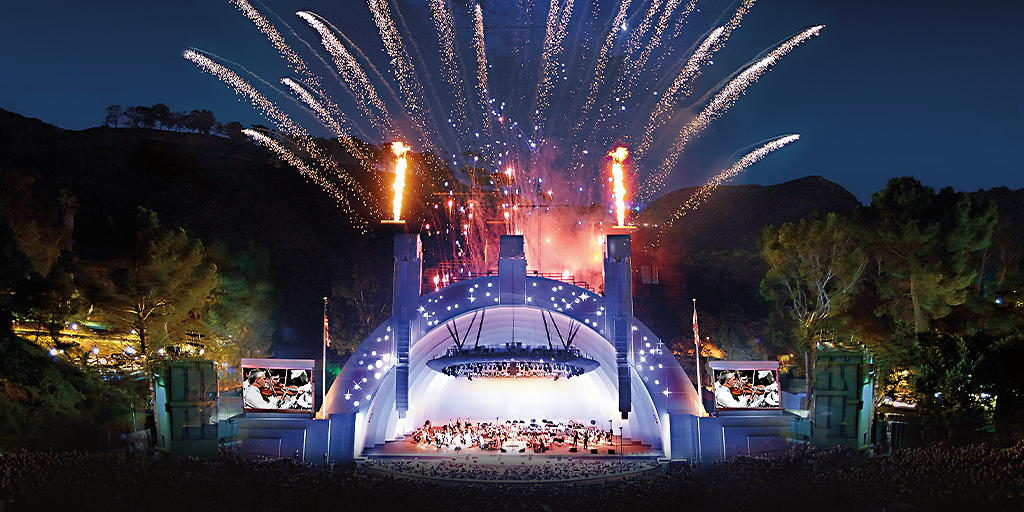 Hollywood Bowl 2301 N Highland Ave. Los Angeles, CA 90068
The Hollywood Bowl continues their season with an eclectic program including Marvel Studios' Black Panther in Concert accompanied by the LA Phil, Yo-Yo Ma | The Bach Project, Harry Potter and the Half-Blood Prince™ In Concert accompanied by the Hollywood Bowl Orchestra, KCRW's World Festival featuring Brittany Howard, Mozart Under the Stars with Dudamel, Andrea Bocelli and more. Tickets & schedule HERE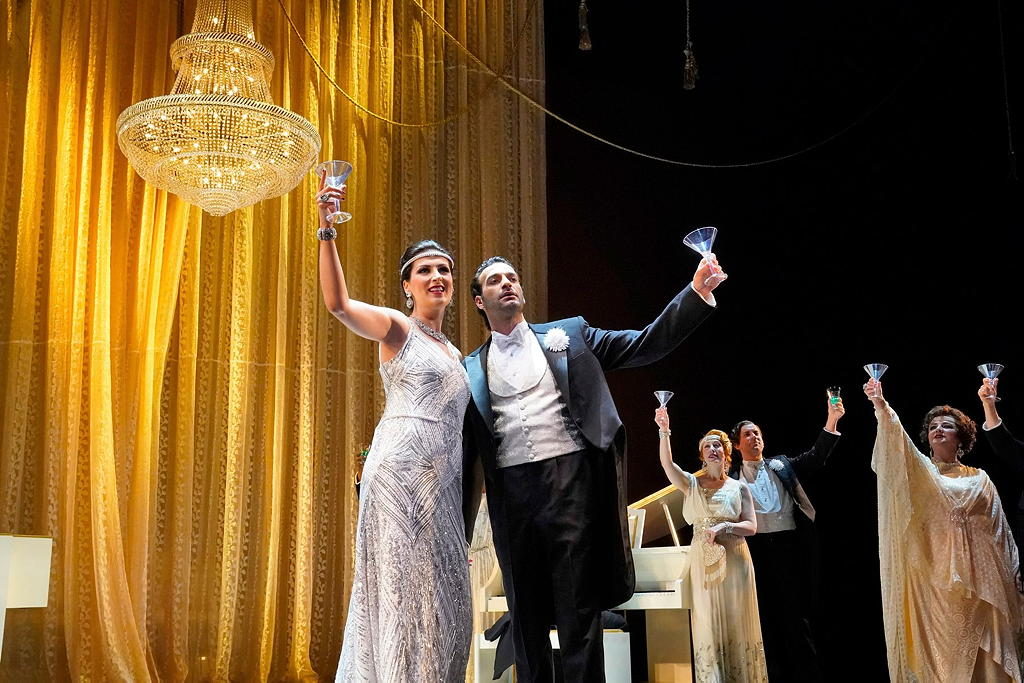 LA Opera Dorothy Chandler Pavilion 135 N Grand Ave. Los Angeles, CA 90012
LA Opera begins its live performance season on September 16, featuring beloved favorites such as Il Trovatore, Tannhäuser, Alcina, Cinderella and more. Created in 1986 by a team of visionaries, LA Opera has become a leader in artistic innovation, while honoring the great historical legacy of opera. Through this powerful art form, LA Opera celebrates the diversity and pioneering spirit of our great city. Tickets & schedule HERE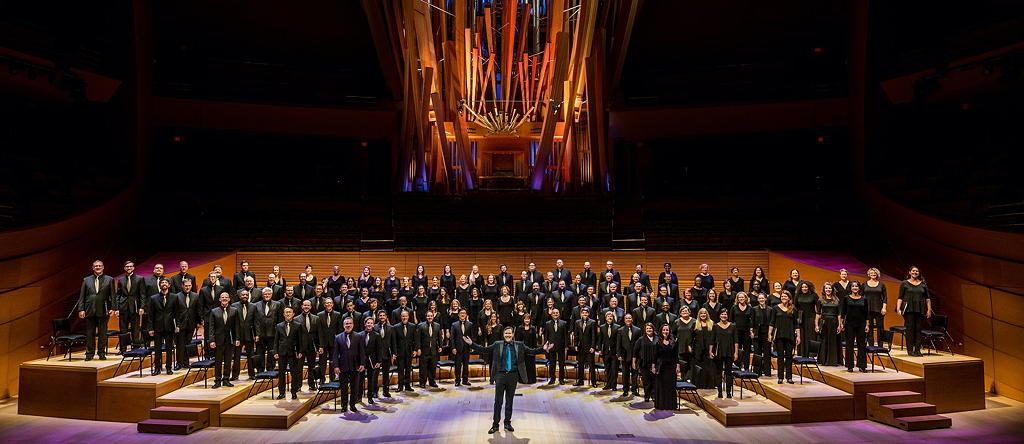 LA Master Chorale Walt Disney Concert Hall 111 S Grand Ave. Los Angeles, CA 90012
LA Master Chorale's long-anticipated return to Walt Disney Concert Hall begins September 25, featuring music from Nilo Alcala, Shawn Kirchner, Reena Esmail, and Morten Lauridsen. Other highlights of the season include Rachmaninoff's All Night Vigil, Festival of Carols, and Handel's Messiah. Led by Grant Gershon, the Los Angeles Master Chorale is widely recognized as the leading professional choir in the United States, hailed for its powerful performances, technical precision, and artistic daring. Tickets & schedule HERE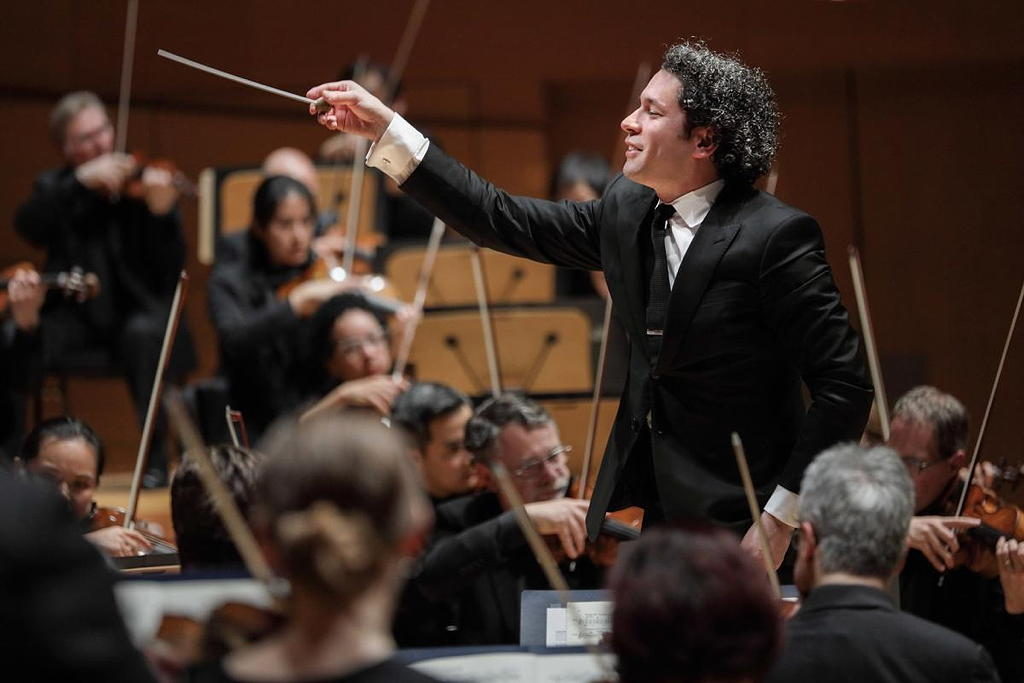 LA Phil Walt Disney Concert Hall 111 S Grand Ave. Los Angeles, CA 90012
LA Phil returns to Walt Disney Concert Hall on October 9 with Homecoming: A Special Concert & Fundraiser, which sees Gustavo Dudamel and the LA Phil taking the stage for the first time in 572 days, with special guests Cynthia Erivo and Seong-Jin Cho. Led by Music & Artistic Director Gustavo Dudamel, this internationally renowned orchestra harnesses the transformative power of live music to build community, foster intellectual and artistic growth, and nurture the spirit. Tickets & schedule HERE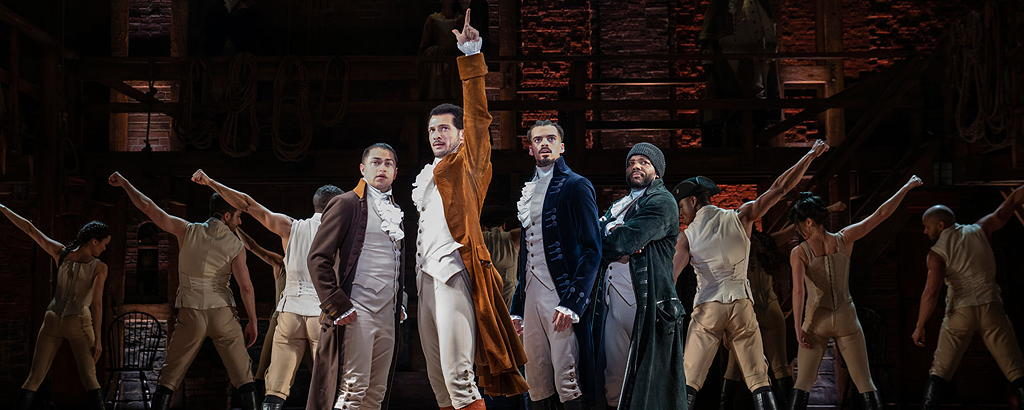 Hamilton Hollywood Pantages Theatre 6233 Hollywood Blvd. Los Angeles, CA 90028
Hamilton, the beloved sung-and-rapped-through musical by Lin-Manuel Miranda, is back at the Hollywood Pantages Theatre. Hamilton tells the story of America's Founding Father Alexander Hamilton, an immigrant from the West Indies, who was George Washington's right-hand man during the Revolutionary War and became the nation's first Treasury Secretary. Featuring a score that blends hip-hop, jazz, blues, rap, R&B, and Broadway, Hamilton is the story of America then, as told by America now.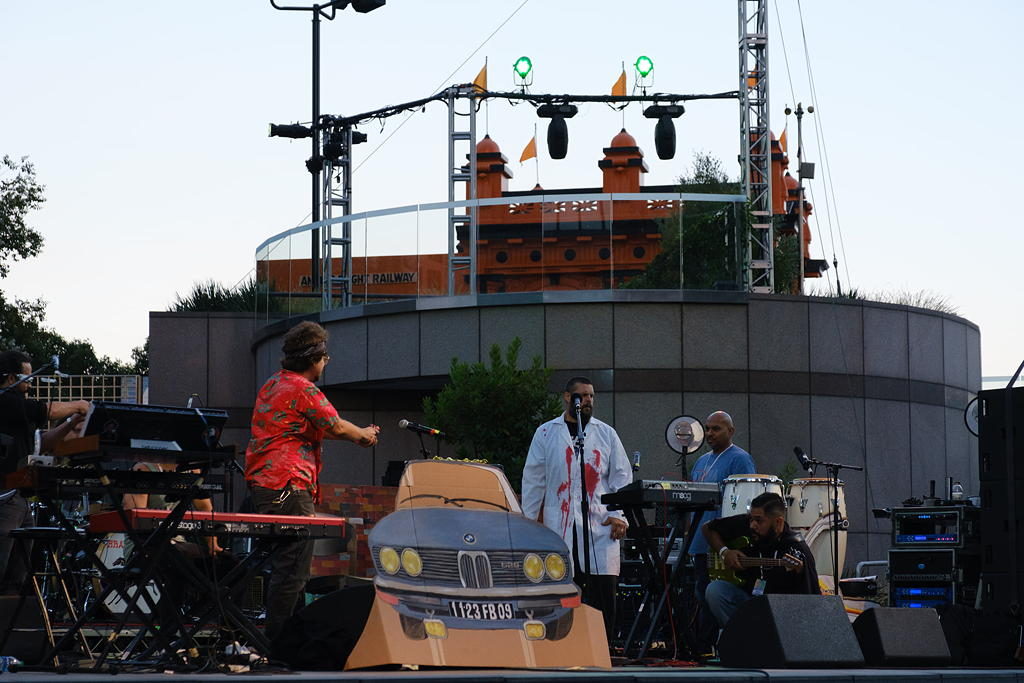 Grand Performances California Plaza 300 & 350 S Grand Ave. Los Angeles, CA 90071
Grand Performances, the longest running presenter of free outdoor concerts in Los Angeles, has returned to the newly renovated California Plaza in DTLA for its 35th season. On September 24, KCRW's Summer Nights and LA's iconic Grand Performances are teaming up for a special night featuring indie electronic singer, percussionist and activist, Madame Gandhi, in a full band performance, along with DJ sets from KCRW's Anne Litt and Valida. Concert schedule HERE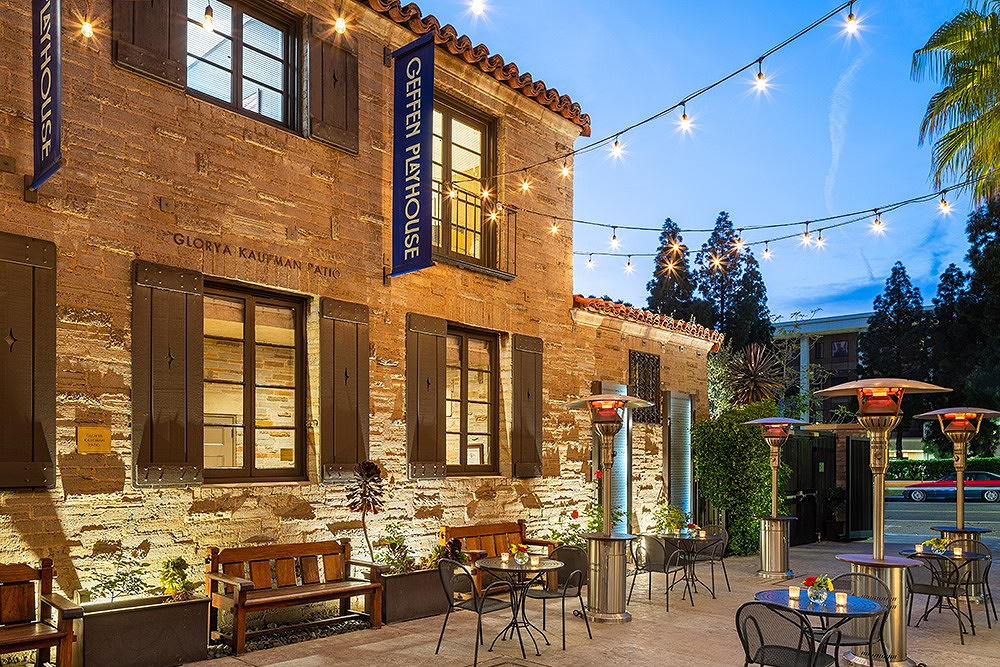 The Enigmatist Geffen Playhouse 10886 Le Conte Ave. Los Angeles, CA 90024
Can you solve the enigma? From the creator and performer of the hit virtual production Inside the Box comes an immersive experience of puzzles and cryptology. Following a sold-out New York City run in 2019, renowned magician and New York Times crossword constructor David Kwong brings his popular in-person show The Enigmatist to the Geffen Playhouse. Clues are everywhere, so keep your eyes open and be ready for surprises behind every multi-layered illusion.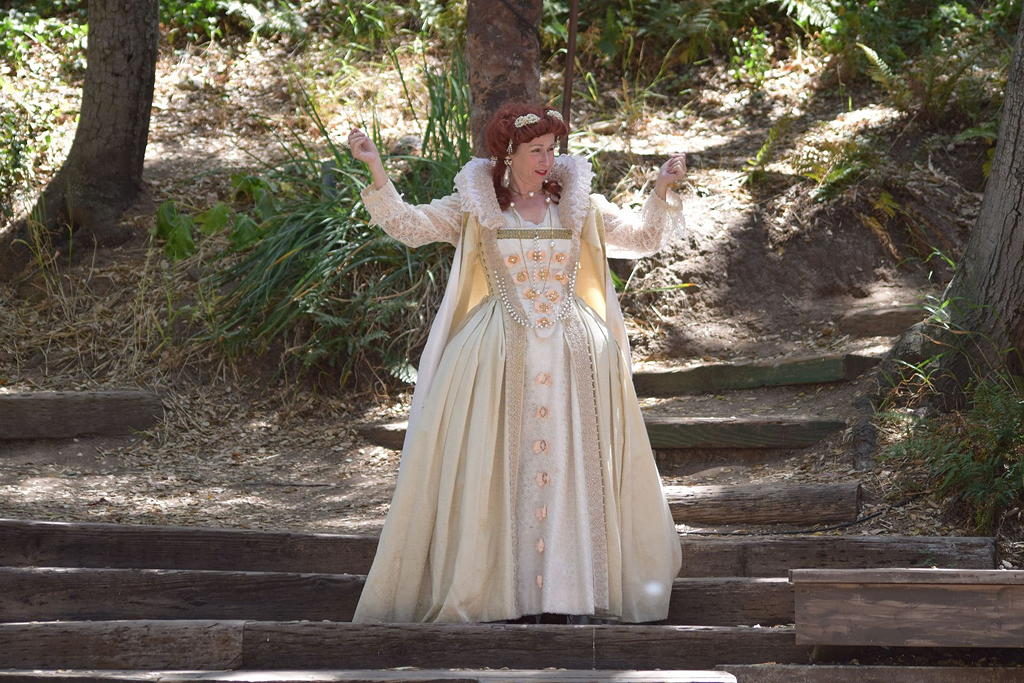 Will Geer's Theatricum Botanicum 1419 N Topanga Canyon Blvd. Topanga, CA 90290
Enjoy Shakespeare under the oaks at Will Geer's Theatricum Botanicum. Founder Will Geer, noted for his work on the New York stage, in film, and on radio, established the theatre on his property in Topanga in 1973. Because he held a degree in botany, the theater was named for a landmark botany text book, Theatricum Botanicum, which means, quite literally, "a garden theatre." Today, under the creative supervision of his daughter, Artistic Director Ellen Geer, Theatricum Botanicum has blossomed into a vital creative force that has been recognized internationally for its interpretation of Shakespeare's work. Tickets & schedule HERE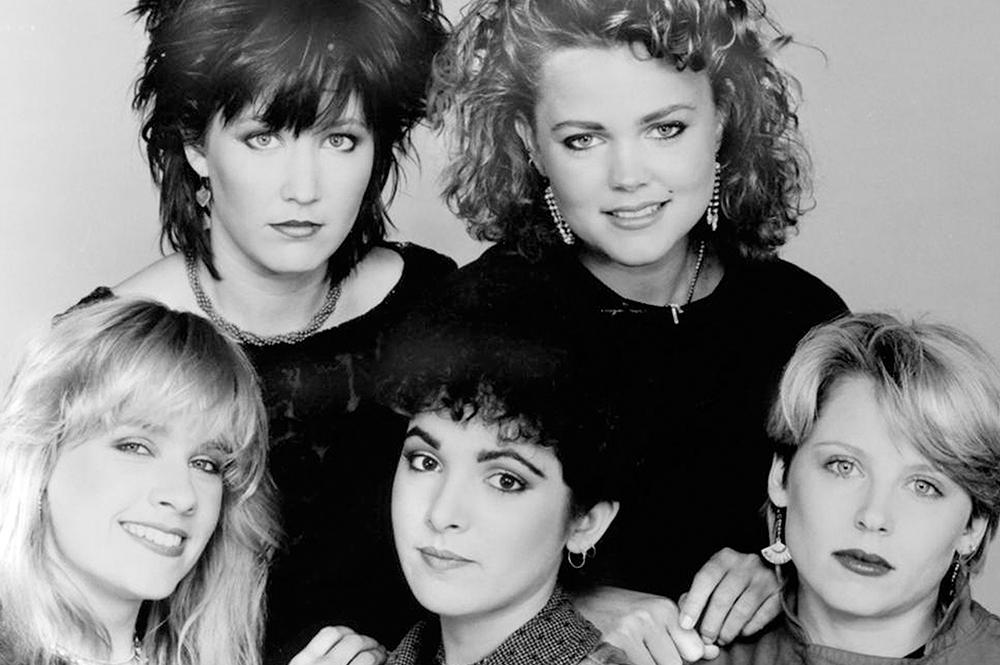 Head Over Heels Pasadena Playhouse 39 S El Molino Ave. Pasadena, CA 91101
Coming November 9, the music of The Go-Go's fuels Head Over Heels, a non-stop, dance-filled joyride though magic, merriment and mischief. From the first notes of We Got the Beat to the final rapturous curtain call, you'll be whisked away through a world of whimsy and wit. This jubilant celebration follows a royal family in search of a purpose, lovers in search of each other and a whole kingdom in search of a beat.
Photo credits:
Photo #1: Geffen Playhouse
Photo #2: Hollywood Bowl
Photo #3: LA Opera
Photo #4: LA Master Chorale
Photo #5: LA Phil
Photo #6: Broadway in Hollywood/Hollywood Pantages Theatre
Photo #7: Grand Performances
Photo #8: Geffen Playhouse
Photo #9: Will Geer's Theatricum Botanicum
Photo #10: Pasadena Playhouse