Art exhibitions don't have to be traditional, and the eclectic DTLA scene proves that point in spades, with festive holiday pop-ups, unique immersive experiences, and the popular Downtown Los Angeles Art Walk, held on the second Thursday of every month. LA is also embracing the European kunsthalle concept. Roughly translated as "art hall," kunsthalles activate their neighborhoods with provocative programming, are frequently quartered in renovated industrial or historic locations, and offer free admission. The Main Museum, ICA LA, and The Mistake Room are dynamic examples of this exciting new LA trend.
So take a break from your busy holiday prep and explore DTLA's burgeoning exhibitions, art halls, and pop up museums!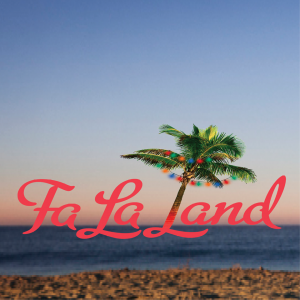 Fa La Land Holiday Pop-Up Museum Row DTLA 787 S. Alameda St. Los Angeles 90021
The most wonderful time of the year deserves a massive celebration! Experience the dazzling lights, jolly sounds and comforting scents of the holiday season like never before at Fa La Land, the world's most festive pop-up museum! Everything sparkles brighter in this immersive and interactive environment that is crafted to delight both the young and young at heart. Step into an old-fashioned North Pole, help make toys at "Jingle Bell Toy Factory", get lost in light in a fluorescent "Fa La Forest", jump in on the action at "Fa La Fest" and get your Christmas list ready for your private audience with the Big Man himself. Choose your preferred dates and purchase tickets here.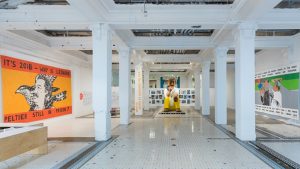 The Main Museum 114 W 4th St. Los Angeles, CA 90013
Housed within the historic Hellman Building, The Main Museum is a new art hall dedicated to engaging the public with some of the most important ideas of our time, through the lense of Los Angeles artists. The expansive space features high ceilings, original columns and tile-work, and windows looking out to 4th Street. With a residency program at its center rather than a collection, The Main forefronts artists in its work and supports wide-ranging practices from artists at all stages in their careers. Open to the public Wednesday through Sunday from 12 to 7pm when exhibitions are on view. Free admission always.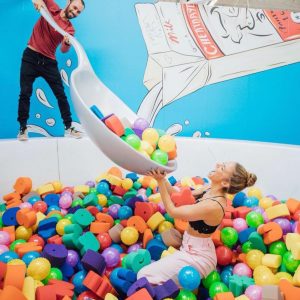 Cheat Day Land 2018 E 7th St. Los Angeles, CA 90021
The only pop-up musuem dedicated to your favorite cheat meals, Cheat Day Land is a celebration of the foods we all dream about and deserve after a hard week's workout. This immersive museum lends its energy to the idea of treating yourself with a cheat day-because you deserve it. Cheat Day Land hosts 17 fully immersive, imaginative environments in themes of all your "forbidden" foods-a journey through space and time with the vehicle being your favorite cheat day meals. Your guided tour will be lead by a Cheat Day specialist, who will walk you through all of the exhibits and installations. The museum also offers ideas for balancing a healthy lifestyle which still allows for snacking and occasional guilt-free cheating. Cheat Day Land is partnering with St. Anne's Org in giving to those in need this holiday season. Bring a new unwrapped toy and receive a 50% discount off regular ticket pricing through December 18th. Buy tickets here.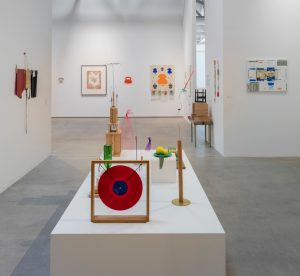 ICA LA 1717 E 7th St. Los Angeles, CA 90021
The Institute of Contemporary Art, Los Angeles (ICA LA) is a new museum located in Downtown Los Angeles. ICA LA's revelatory exhibitions of works by international artists, dynamic public programs, and inclusive community partnerships reflect the diversity of Los Angeles and the world, fostering critique of the familiar and empathy with the different. Founded in 1984 as the Santa Monica Museum of Art (SMMoA), ICA LA builds upon a distinguished history of fostering artistic experimentation with bold curatorial choices, and connecting with various communities via timely, meaningful, and engaging public programs. Admission is free.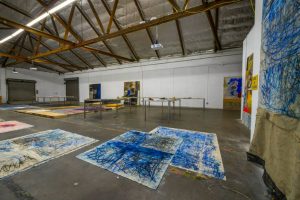 The Mistake Room 1811 E 20th St. Los Angeles, CA 90058
Established in 2014, The Mistake Room (TMR) operates from a renovated industrial warehouse along the Alameda Corridor at the southernmost edge of Downtown LA's Arts District. A platform for art, ideas, and practices fueled by radical imagination, TMR works with artists, thinkers and makers from around the world, TMR strives to instigate new ways of being and knowing while transforming how people access, experience, and engage with culture. TMR's program is organized in rotating curatorial cycles that vary in structure, duration, and thematic focus. Each cycle is conceived as a world in its own right and as such is given shape by unique exhibitionary, experiential, and discursive forms and moments.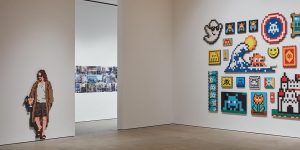 Invader Into the White Cube Over the Influence 833 E 3rd St. Los Angeles, CA 90013
Over the Influence is thrilled to announce "Into the White Cube," a survey exhibition celebrating the internationally-renowned French artist known as Invader. Offering an overview of the artist's achievements from the past two decades, the exhibition features feature his iconic mosaics along side a completely new series and media. One of the most enigmatic and radical living artists of our time, since 1998 he has "invaded" cities and landmarks worldwide, adroitly placing his tiled pieces in the most ubiquitous locations. By highlighting the growing role of technology in our everyday life, Invader forces people to think about the implications of this digital invasion. Marking Invader's first solo show in Los Angeles since 2005, the exhibition will remain on view through December 23, 2018.