Halloween is creeping near. So what are you going to do this year? Residents of Circa have everything to fear – from fiendish festivals to ghoulish ghost tours – welcome to your nightmare. If you're stumped for costume ideas, why not try your hand at creative face painting. Party City carries a great selection of make up kits. Ready to go full on? Hollywood Toys & Costumes, the go-to for movie studios, tourists and locals for over 50 years, offers an extensive inventory of costumes, masks, jewelry, make up, and novelties. So now that you're all tricked out, it's time for a treat!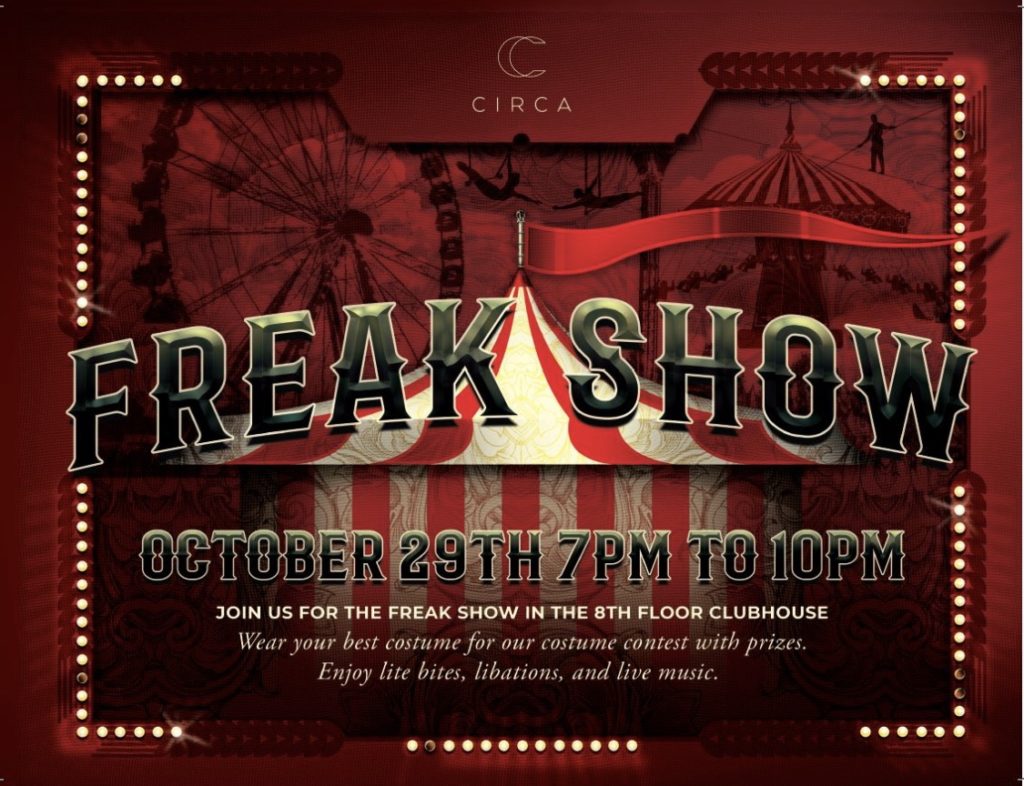 Hey Circa residents! Join us for the Freak Show in the 8th Floor Clubhouse. Wear your best costume for our costume contest with prizes. Enjoy little bites, libations, and live music. Friday October 29th from 7PM – 10PM.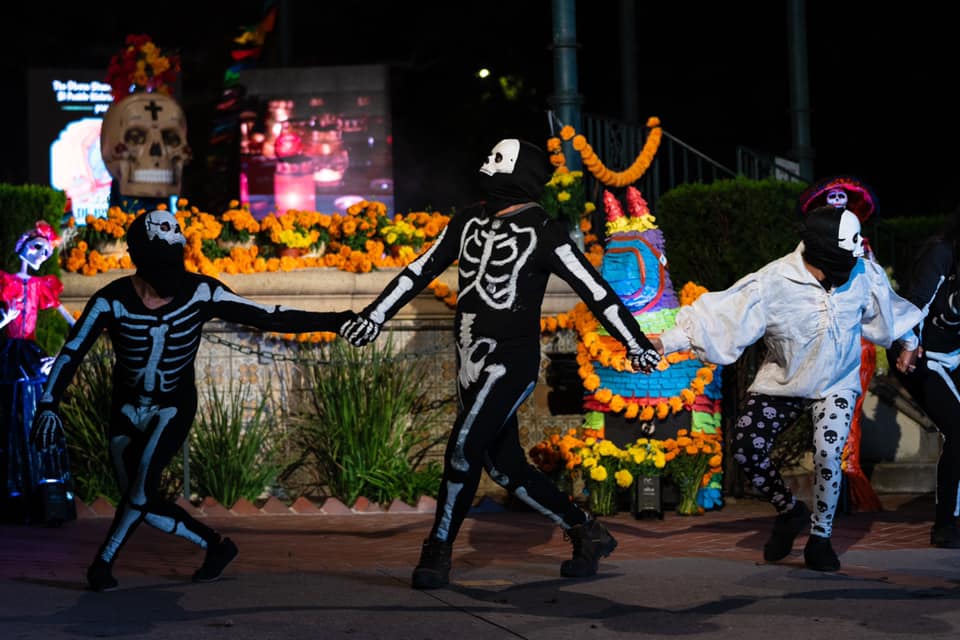 Dia de los Muertos Olvera Street Los Angeles, CA 90012
For over 35 years, the merchants on Olvera Street have celebrated Dia de los Muertos. The event has evolved to incorporate the pre-Columbian, Aztec, Mayan and Catholic rituals surrounding death and a celebration of life. Dia de los Muertos at Olvera Street is the only event of its kind in Los Angeles – a nine day festival, with a nightly procession, community altars on display, and entertainment.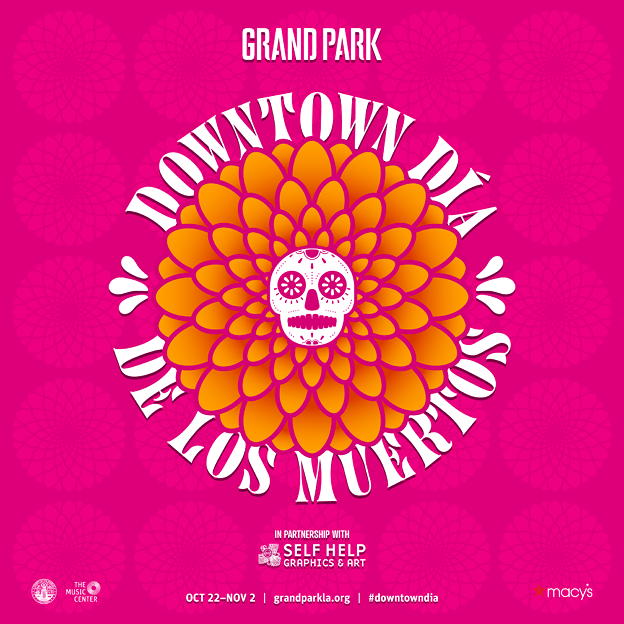 Grand Park Dia de Los Muertos 200 N Grand Ave. Los Angeles, CA 90012
Grand Park pays tribute to the cultural tradition of Día de los Muertos (Day of the Dead), with a free 12-day public art installation from October 22 through November 2. Presented in partnership with Self Help Graphics & Art, the ninth annual Día de los Muertos invites visitors to stroll through the park to view 20 altars made by professional artists and local community organizations, including East Los Angeles Women's Center, Community Power Collective and Eastside LEADS, among others.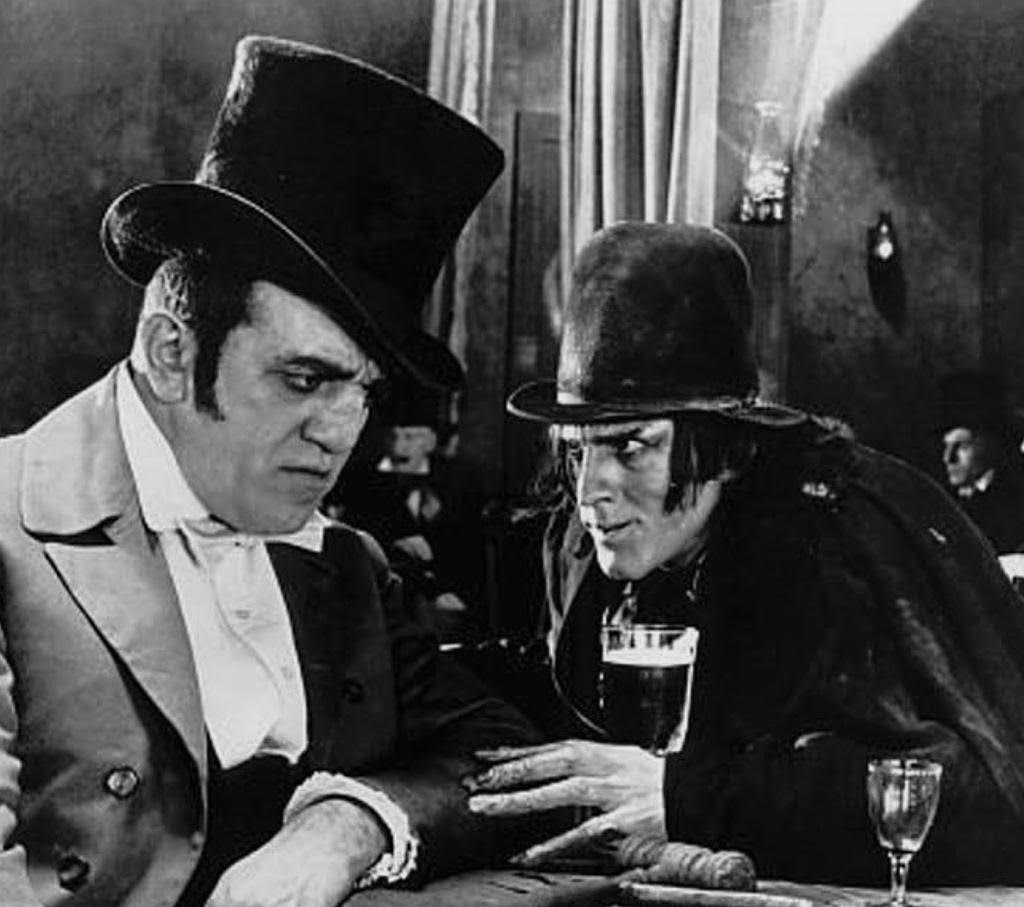 Dr. Jekyll and Mr. Hyde Walt Disney Concert Hall 111 S Grand Ave. Los Angeles, CA 90012
Halloween Organ, Film & Music: Dr. Jekyll and Mr. Hyde. This Halloween, organist Clark Wilson performs a haunting score for John S. Robertson's 1920 silent film classic Dr. Jekyll and Mr. Hyde, starring John Barrymore. Film critic Leonard Maltin has described Wilson as a "master of silent film and showman of the first order" for his organ accompaniments of silent films.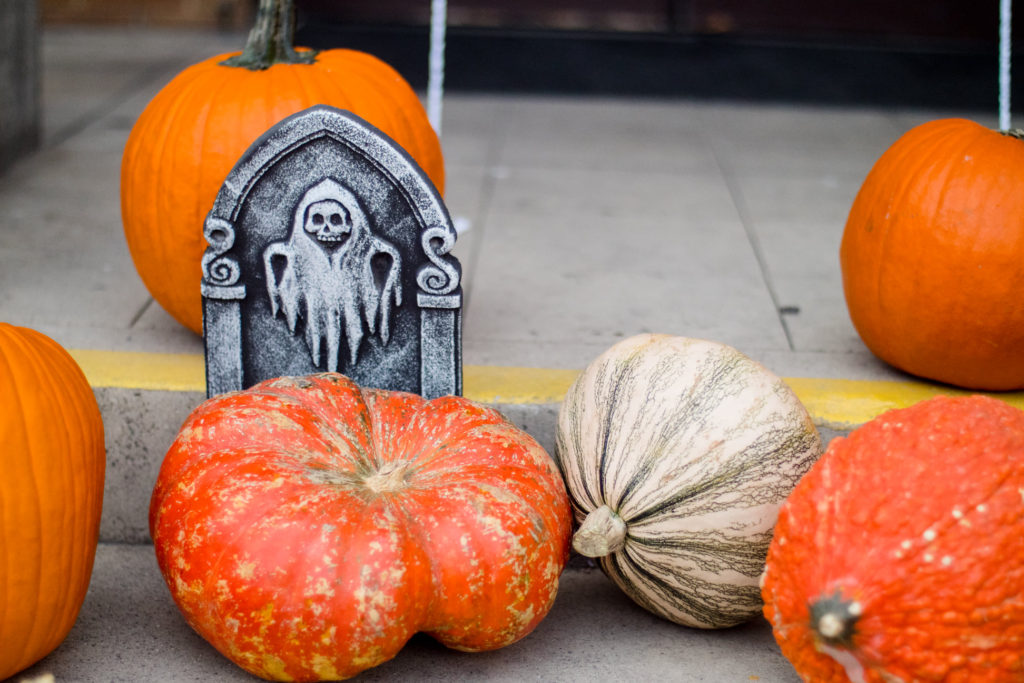 Haunted Little Tokyo Brunswig Square 360 E 2nd St. Los Angeles, CA 90012
Just in time for spooky season, the Little Tokyo Ghost Club is transforming the community for the 5th annual Haunted Little Tokyo, a fun-filled Halloween celebration with three frightfully fun events that are perfect for ghosts and ghouls of all ages. The festivities culminate with the Haunted Little Tokyo Block Party, held at a secret outdoor location. The event will include all the favorites from previous block parties including DJs, drinks, food, and a costume contest.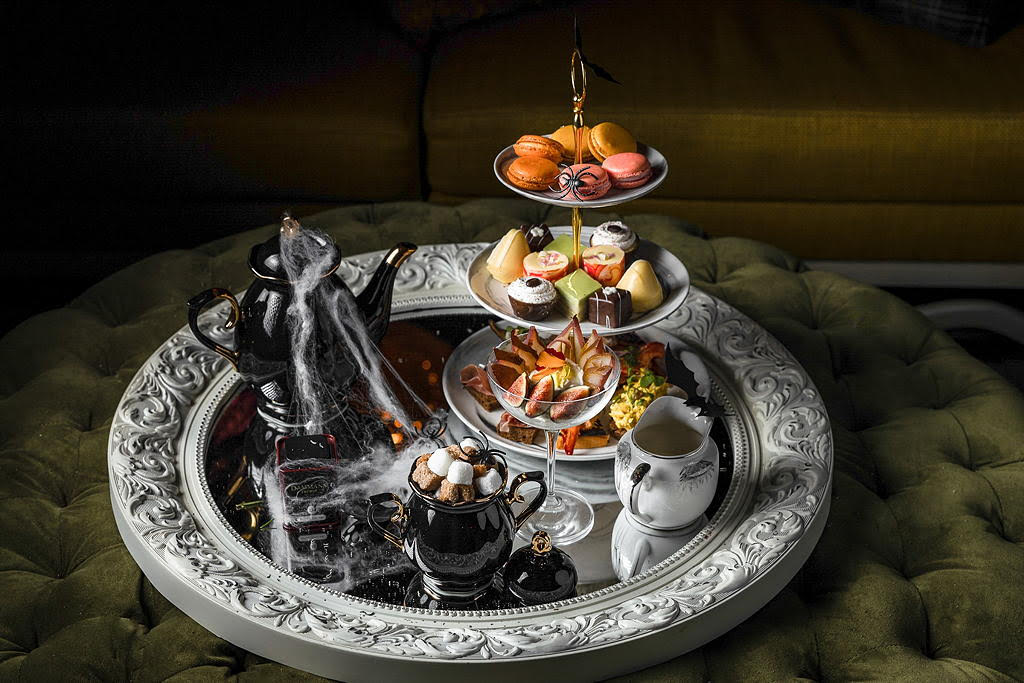 Spooky Tea at the Wayfarer DTLA 813 Flower St. Los Angeles, CA 90017
Drink up witches! Get in the Halloween spirit at The Wayfarer DTLA's first annual Spooky Tea. Inside the basement of the Wayfarer lies Lilly Rose, an eclectic bar and lounge with interior design straight out of Alice in Wonderland. This October, Spooky Tea is hosted every Thursday to Sunday, with a set menu full of seasonal treats like salted butter caramel oolong tea and pumpkin bread tea sandwiches. Costumes are welcome.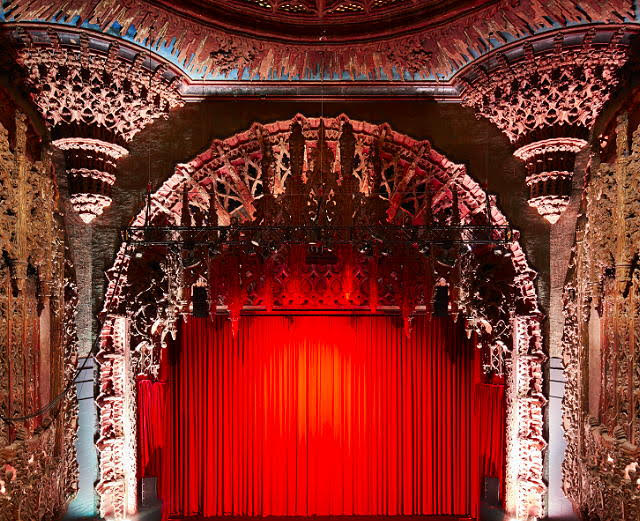 Get Out Theatre at Ace Hotel 929 S Broadway Los Angeles, CA 90015
This Halloween, see the groundbreaking horror film Get Out like you've never heard it before. Composer Michael Abels conducts his disconcerting "gospel horror" original score, performed live by the LA Opera Orchestra and the amazing DC6 Singers. According to Modern Vinyl, it's a very compelling score with loads of atmospheric dread coupled with the constant feeling of claustrophobia. LA Opera has safety protocols in place.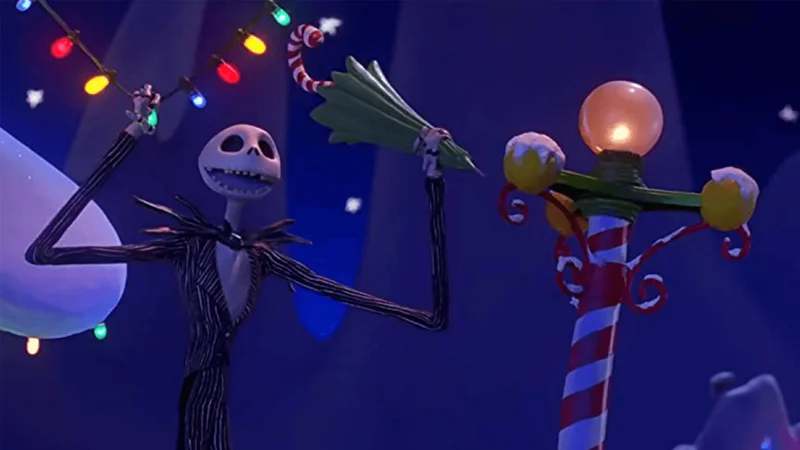 The Nightmare Before Christmas Banc of California Stadium 3939 S Figueroa St, Los Angeles, CA 90037
Disney Tim Burton's The Nightmare Before Christmas live-to-film concert experience features Danny Elfman singing the songs of Jack Skellington, plus special guests Billie Eilish, "Weird Al" Yankovic, Ken Page, and Paul Ruebens. The event includes on-site trick-or-treating and a pre-show costume contest.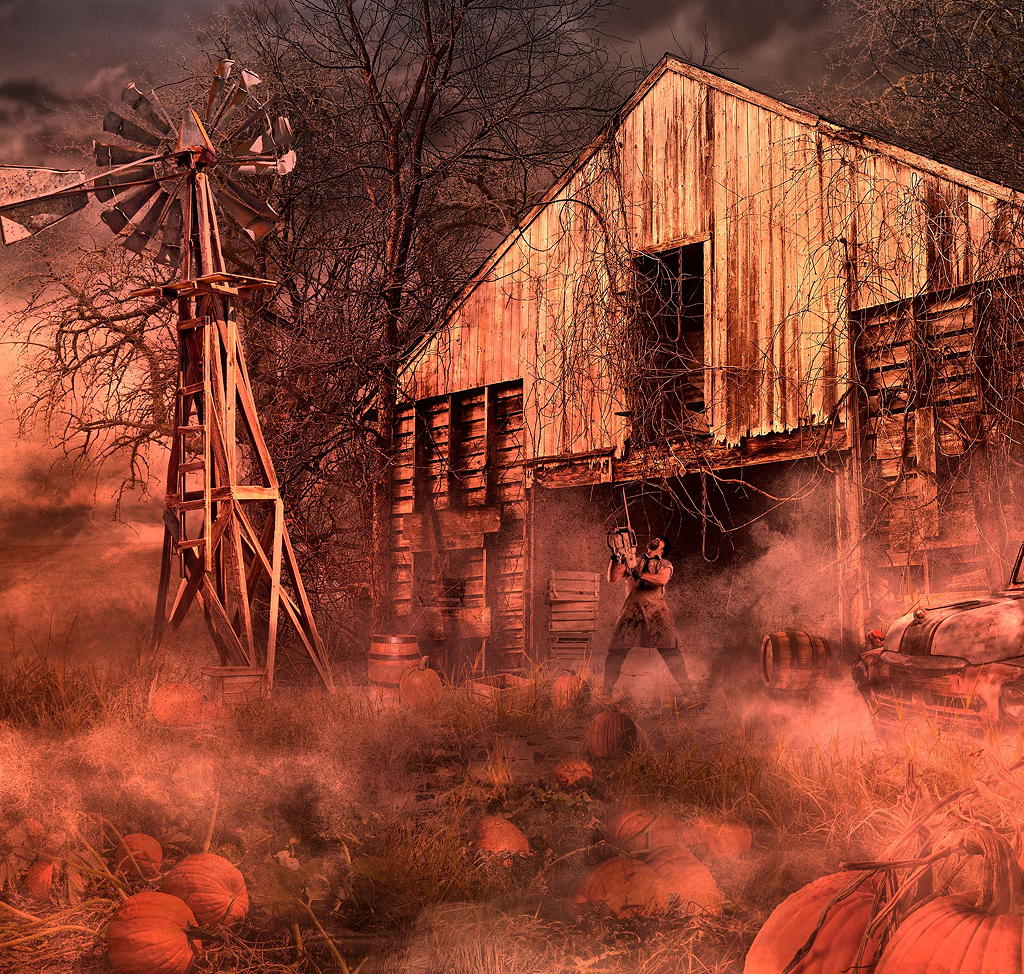 Los Angeles Haunted Hayride 4730 Crystal Springs Dr. Los Angeles, CA 90027
Los Angeles Haunted Hayride is back at Griffith Park. And did we mention that Griffith Park is widely regarded as one of the most haunted places in LA? Haunted Hayride has transformed the park grounds into Midnight Falls, an eerie and mysterious fictitious village set in 1985, where time stands still and it is always Halloween. Within the foothills of Midnight Falls, the Haunted Hayride leads to a thrilling adventure of horrors afflicting the town, including the Town Square, Midnight Mortuary, and Dead End Diner.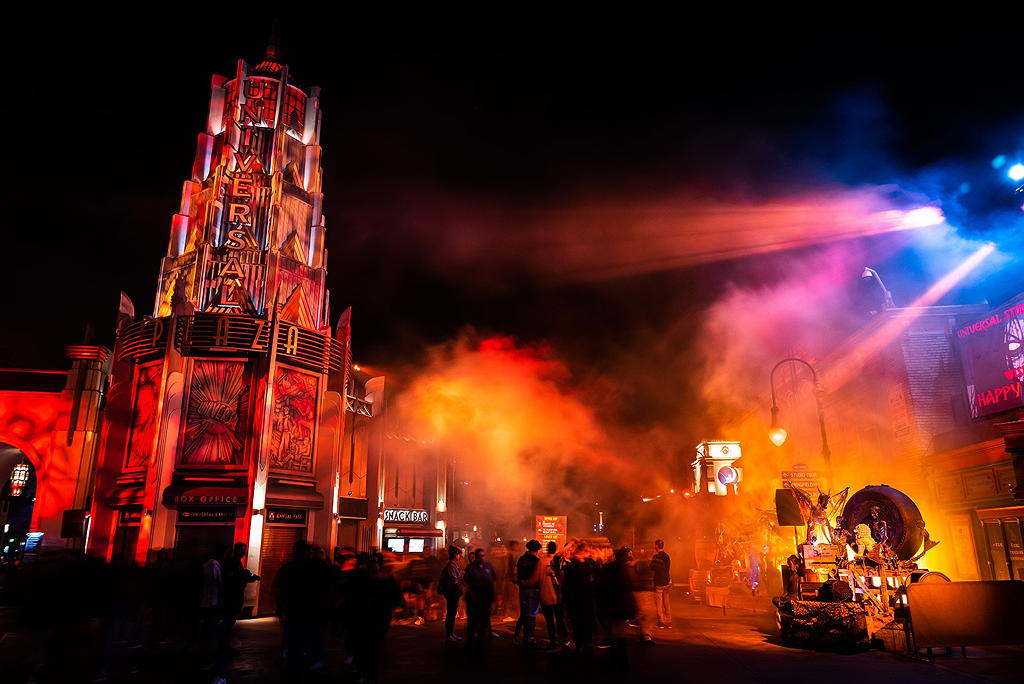 Halloween Horror Nights Universal Studios Hollywood 100 Universal City Plaza Universal City, CA 91608
Halloween Horror Nights is back with a vengeance at Universal Studios Hollywood. You'll want to bring plenty of friends with you to share the screams and watch your back as you all make your way through terrifying mazes, face nightmarish creatures in sinister scare zones, lose yourselves in outrageous live entertainment, and escape to some of the park's most exhilarating attractions. Just as in horror films, where the first to wander off meets a terrible fate, there's one thing to remember at Halloween Horror Nights: Never Go Alone.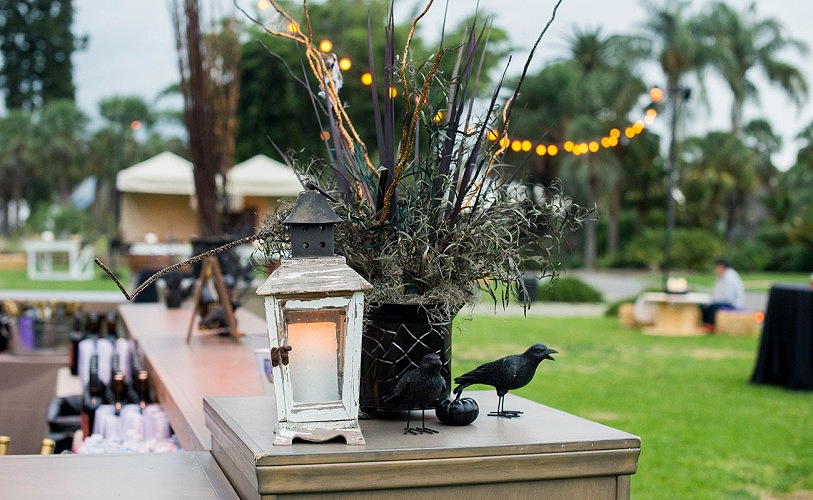 Strange Science The Huntington Library 1151 Oxford Rd. San Marino, CA 91108
Enter a dark Victorian landscape and explore peculiar pastimes and creepy characters through live theatrical performances, electrifying presentations, and special displays of rarely seen objects from The Hungtonton's vaults. LA Opera performs highlights from Stephen Sondheim's macabre musical, Sweeney Todd. Spine-tingling tales and poems are brought to life by the Guild of St. George in the Edgar Allan Poe Theatre. Thrill to Steam, Dreams, & Screams: The 'Dreadful' Collections, featuring unusual Victorian-era objects, books, and prints from the Library Vaults. Dine (if you dare) in the Blood and Velvet Lounge and be mesmerized by a magical performance by CirqueSanity.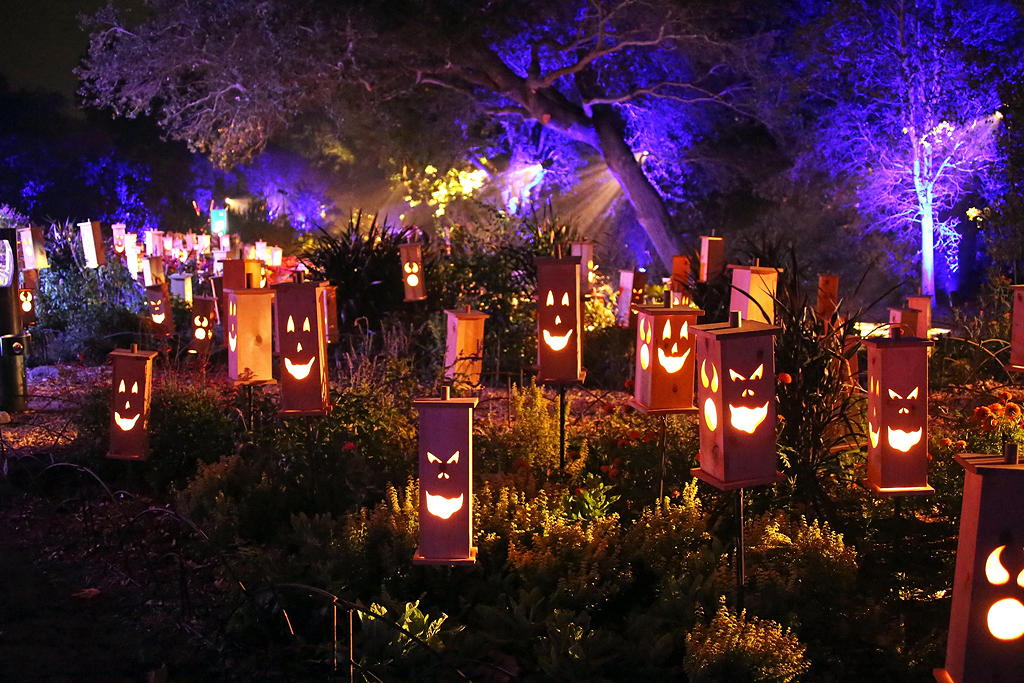 Carved Descanso Gardens 1418 Descanso Dr. La Cañada Flintridge, CA 91011
Descanso Gardens is aglow with festive pumpkins this fall. For three weeks in October, hundreds of carved pumpkins will line a 1-mile walk through the Camellia Forest and Oak Grove. Along with pumpkins, there are exciting new oversized sculptures made of sticks and other natural materials. The popular Pumpkin House, a hay maze, and themed food and beverage will all help to create a fun harvest festival ambiance.
Photo credits:
Photo #1: Descanso Gardens
Photo #2: Circa
Photo #3: Olvera Street
Photo #4: Grand Park
Photo #5: LA Phil
Photo #6: Haunted Little Tokyo
Photo #7: Wayfarer DTLA
Photo #8: Theatre at Ace Hotel
Photo #9: Banc of California Stadium
Photo #10: Los Angeles Haunted Hayride
Photo #11: Universal Studios Hollywood
Photo #12: The Huntington Library
Photo #13: Descanso Gardens