Did you know that a trip to the theater, museum or art gallery could help you live longer? And the more often you get that culture fix the better, according to a new study from University College London. If LA's extraordinary cultural amenities are any indication, Circa residents are destined to live long and prosper! From world-class museums to award-winning theatre, immersive performances, and inspiring art shows, it's time to get your culture fix with DTLA's best exhibitions, theatre, music & more!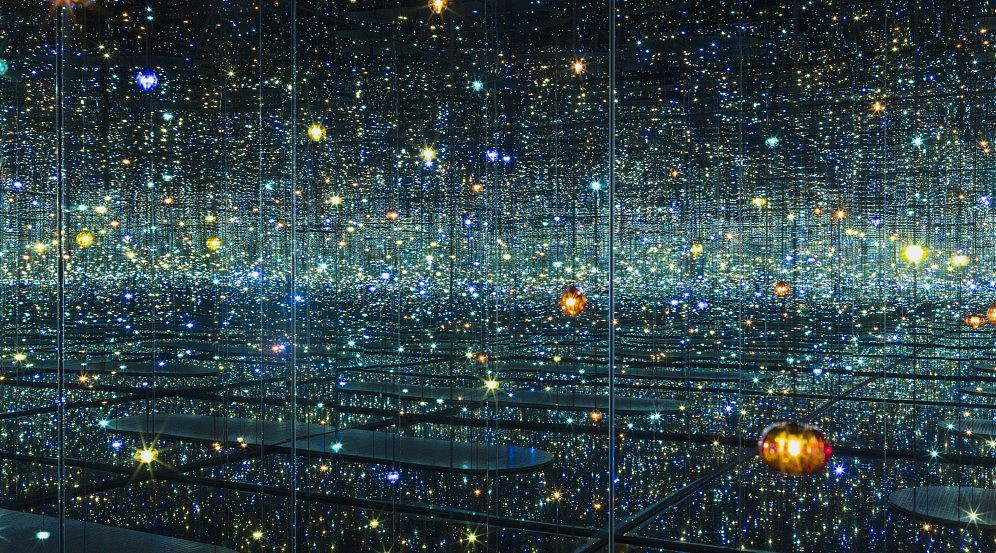 Museums Annual Free For All Various venues
Jan 25 Over 40 museums, presenting art, cultural heritage, natural history, and science, will open their doors and invite visitors to attend free of charge. This offer is for general museum admission only and does not apply to specially ticketed exhibitions. Regular parking fees apply at each museum. Consult individual museum websites for hours, directions, and other visitor information. Pictured is Yayoi Kusama's Infinity Mirrored Rooms at The Broad. List of participating museums HERE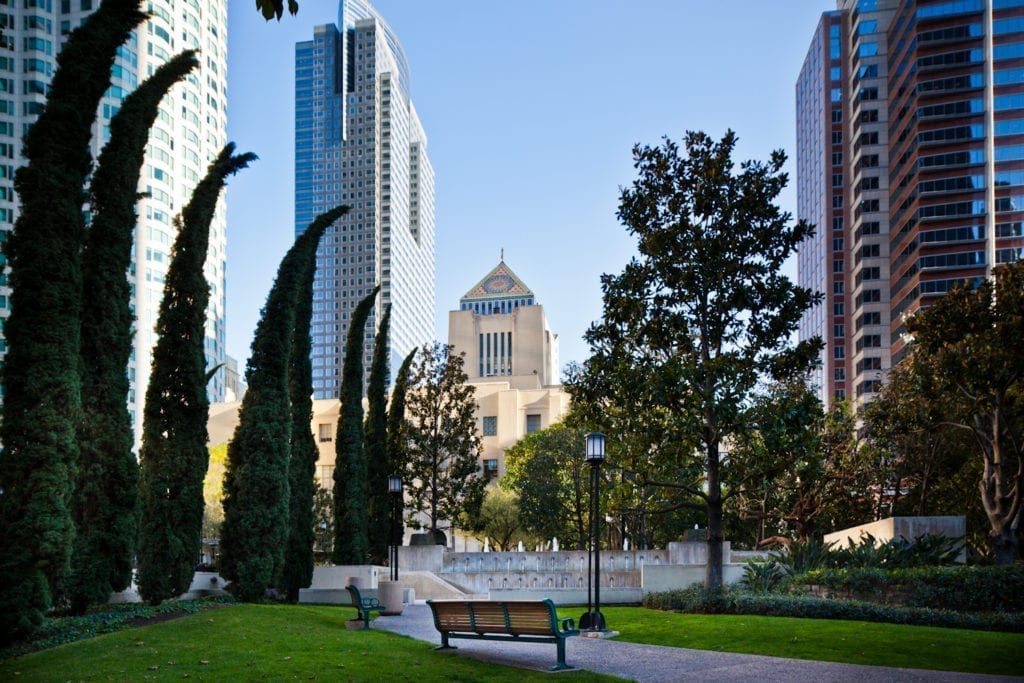 Los Angeles Central Library 630 W 5th St, Los Angeles, CA 90071
One of LA's best kept secrets, your LA Library card gives you access to lots more than books! Perks include free or discounted admission to L.A. cultural institutions like The Broad; free access to The New York Times and The WaPo's digital sites; Octavia Lab, a new 3000 square foot space at the DTLA Central Library that's full of full of all kinds of technology and gadgets to help users create, including a 3D printing machine, virtual reality gear, a laser cutter, and DIY digitation for your old photos, videos, and recordings. You also have access to 26,000 independent, documentary, classic and international films streamed free through Kanopy. You can even get free income tax preparation and filing!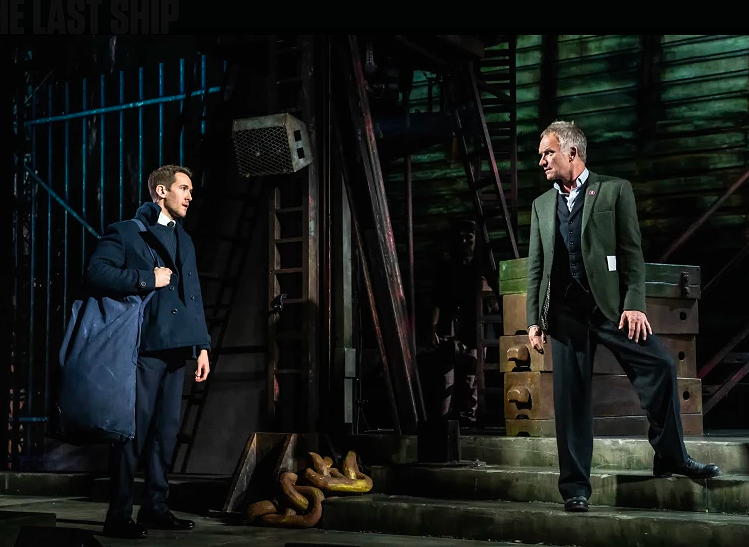 The Last Ship Ahmanson Theatre 135 N Grand Ave, Los Angeles, CA 90012
Inspired by Sting's 1991 album "The Soul Cages," The Last Ship tells the story of Gideon, a prodigal son returning home after 17 years at sea to find that the local shipyard his town was built around is closing and Meg, the love he left behind, has moved on. Tensions flare and picket lines are drawn as foreman Jackie White (Sting) rallies the workers to take over the shipyard and build one last ship in the face of the gathering storm. A passionate homage to the shipbuilding community Sting grew up in, The Last Ship features a Tony-nominated original score by Sting including some of his best-loved songs "Island of Souls," "All This Time," and "When We Dance."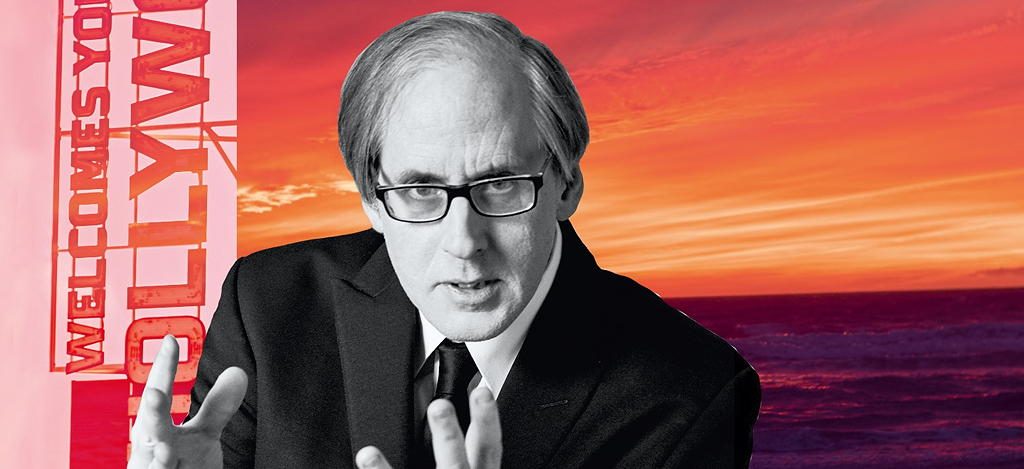 Sunrise: A Song of Two Humans Walt Disney Concert Hall 111 S Grand Ave, Los Angeles, CA 90012
JAN 26 Critics and historians consider F. W. Murnau's Sunrise: A Song of Two Humans, which won three awards at the first Academy Awards ceremony in 1929, to be one of the best films ever. For this world premiere presentation, Emmy Award–winning composer Jeff Beal (House of Cards, Pollock, The Biggest Little Farm) has created a brand-new score for choir and chamber orchestra, updating this silent film classic for the 21st century. Featuring the 40-voice LA Master Chorale, chamber orchestra, and silent film screening.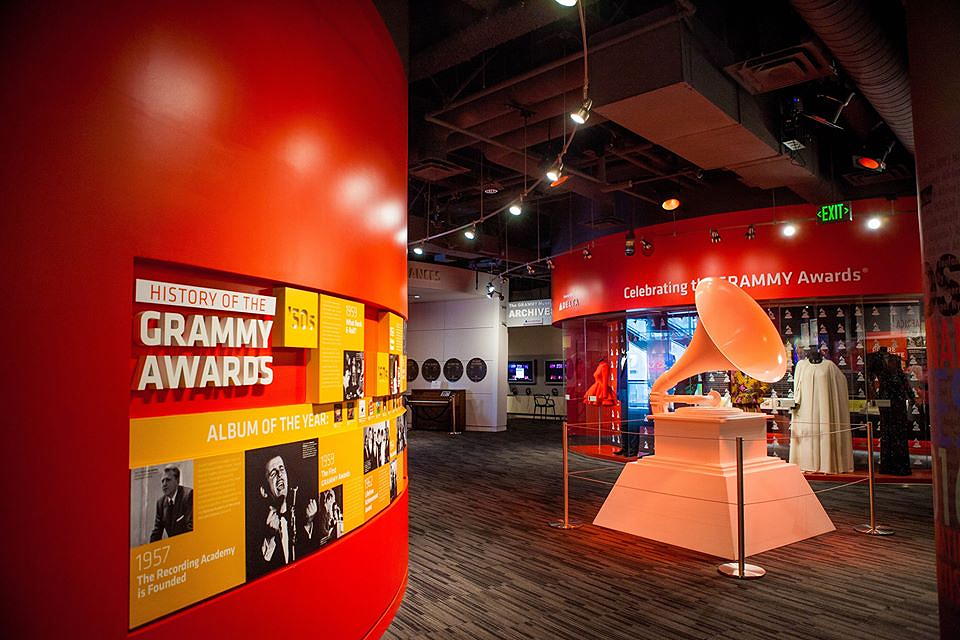 Mono to Immersive Grammy Museum 800 W Olympic Blvd, Los Angeles, CA 90015
Ever wonder what Cardi B would sound like on a gramophone? Just in time for the Grammy Awards, the Grammy Museum's flagship experience room, Mono to Immersive, presented by Harman, takes you on a visual and audible journey of recorded sound from the dusty cylinders of the 19th century to the surround sound of the present as you engross yourself in your favorite GRAMMY performances. In Mono to Immersive, you will hear how recorded sound has changed and journey from the acoustic era to the digital world of today.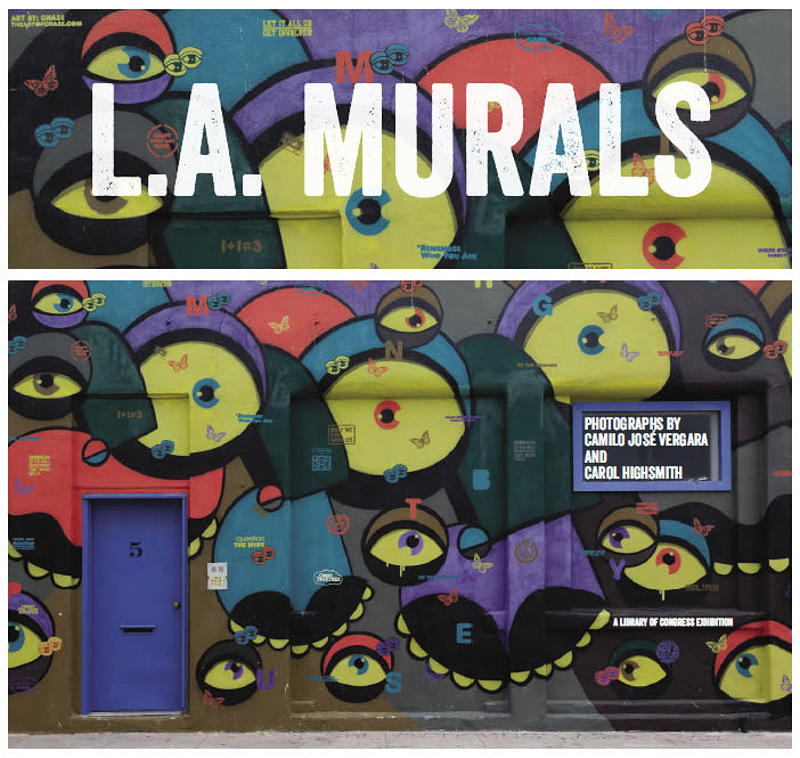 L.A. Murals Walt Disney Concert Hall 111 S Grand Ave, Los Angeles, CA 90012
"L.A. Murals," a new photography exhibition from the Library of Congress, documents murals painted on the streets of Los Angeles, an epicenter of the world's street art scene. "L.A. Murals" features 30 photographs curated from the archives of photographers Carol M. Highsmith and Camilo José Vergara, which are part of the Library's Prints and Photographs Division of more than 14 million photographs documenting America. The focus of the exhibition was inspired by the vitality of the visual arts and creativity of LA. Library curators organized the exhibit. The photographs are now on view at Walt Disney Concert Hall in the Library of Congress Ira Gershwin Gallery. The exhibition, which is free and open to visitors of the Concert Hall, will close in September 2020.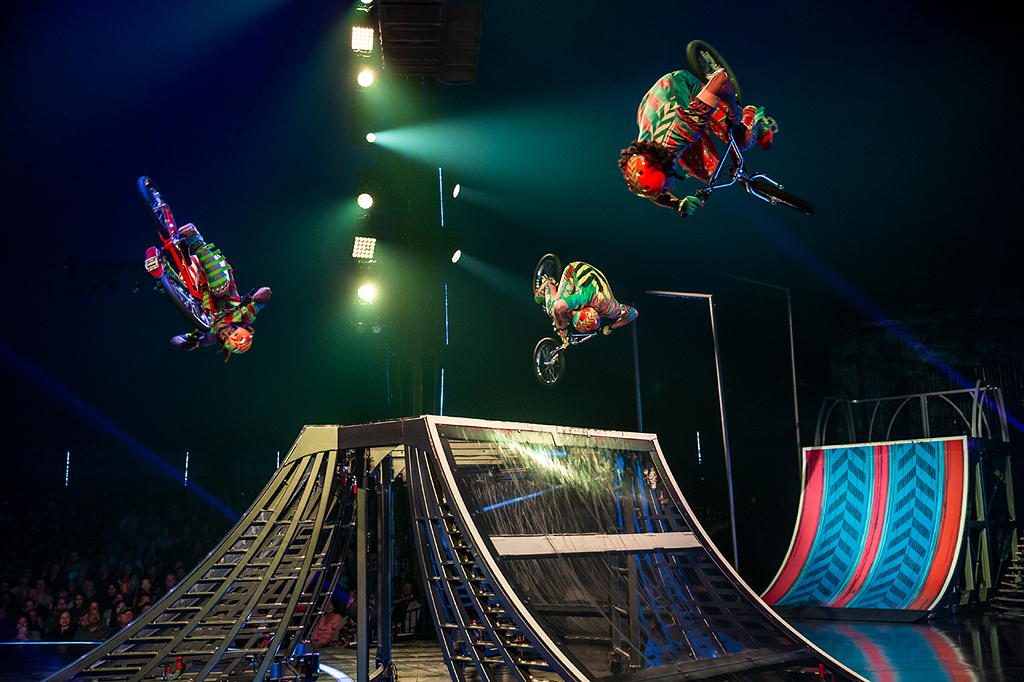 Cirque de Soleil Volta Dodger Stadium1000 Vin Scully Ave, Los Angeles, CA 90012
Energetic, urban and contemporary, VOLTA is a captivating voyage of discovery that showcases never-before-seen under the Big Top acrobatics in a visually striking world. Driven by a stirring melodic score and inspired in part by the adventurous spirit that fuels the culture of street sports, VOLTA is about finding yourself and unveiling your personal powers. VOLTA is a story of transformation. It is about being true to oneself, fulfilling one's true potential, and recognizing one's own power to make it possible. Ultimate freedom comes with self-acceptance, and with the liberation of the judgement of others.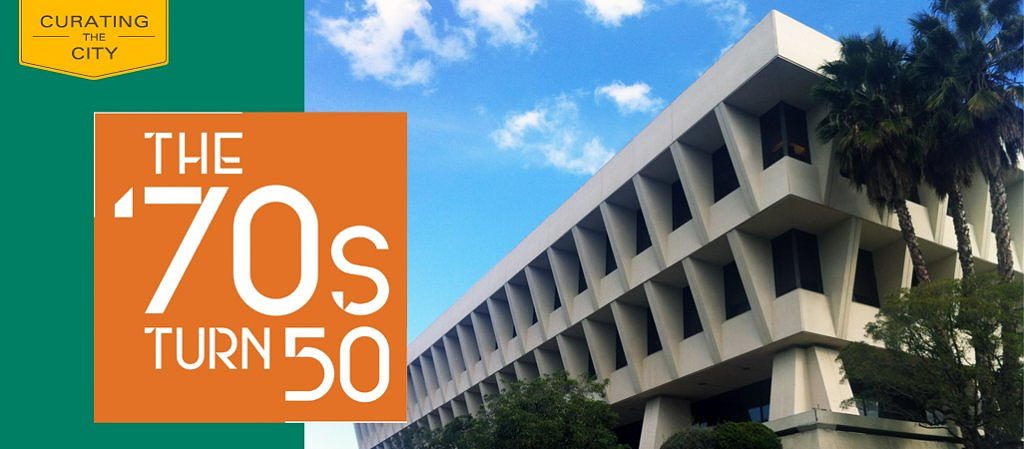 Curating the City: The '70s Turn 50Curating the City: The '70s Turn 50
The 50-year mark is significant when it comes to preserving buildings! The Los Angeles Conservancy is excited to present The '70s Turn 50, an initiative exploring the 1970s' lasting imprint on L.A. County's built environment. In the Southland, the '70s marked a time of unprecedented architectural exploration, and the structures left in its wake are some of the finest examples of that creative spirit. On the social and cultural front, the '70s were a period known for strong civic engagement and activism. Frank Gehry's use of cheap and accessible materials seen in his Santa Monica residence, from 1978, catapulted the Los Angeles Postmodernism movement onto the national stage. Throughout 2020, The LA Conservancy will tell the story of the '70s and the decade's lasting legacy.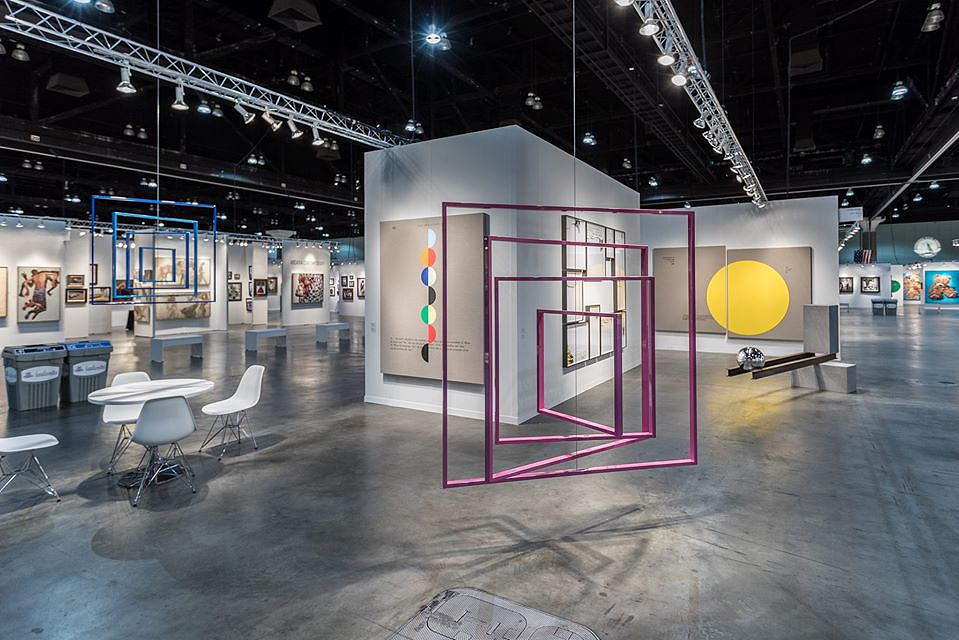 LA Art Show LA Convention Center South Hall 1201 S Figueroa St, Los Angeles, CA 90015
Feb 5-9 Need some inspiration to pimp your pad? The LA Art Show is the most most comprehensive international contemporary art expo in America. Los Angeles has emerged as a global epicenter of art & culture, with a distinct, interwoven multi-cultural influence unique to the city. As LA rises as the world-class destination for art, LA Art Show continues to lead the way with innovative programming and one-of-a-kind experiences for an expanding collecting audience. More than 200,000 square feet of exhibition space are committed to today's prominent galleries. Beyond the booth, these domestic and international galleries are curating special exhibits that are at the forefront of the burgeoning contemporary art movement.