Have you ever wondered why we carve pumpkins and get dressed up for Halloween? Halloween's origins date back to the ancient Celtic festival of Samhain, when people would light bonfires and wear costumes to ward off ghosts. The Irish brought the tradition of carving jack-o-lanterns to America. But the original jack-o-lantern was not a pumpkin at all, because pumpkins did not exist in Ireland! Ancient Celtic cultures carved turnips and placed an ember in them to ward off evil spirits. Over time, Halloween evolved into a day of fun activities like trick-or-treating, carving jack-o-lanterns, festive gatherings, donning costumes, and eating treats.
So let's get spooked with LA's best Halloween celebrations!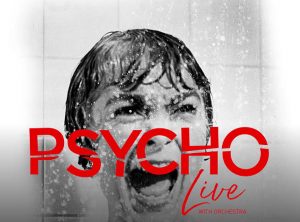 LA Opera Psycho Live Ace Hotel 929 S Broadway Los Angeles, CA 90015
Experience Alfred Hitchcock's classic Psycho, featuring the LA Opera Orchestra, on the big screen with live violins taking the shower scene to a whole new level of creep! You know the story: a secretary on the run, an isolated motel, and an awkward guy with some serious mother issues. Shown in the cavernous Spanish-Gothic Theatre at Ace Hotel in Downtown LA, LA Opera's got the spooky vibes fit for your perfect Halloween. Norman invites you to a killer after-party on October 25th and October 31st, included with your ticket. Are you brave enough to enter our costume contest on October 31st? The top three winners will receive a prize (if you make it out alive).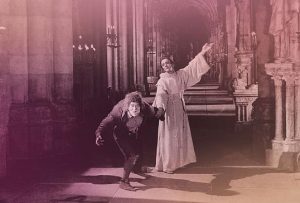 The Hunchback of Notre Dame Walt Disney Concert Hall 111 S Grand Ave. Los Angeles, CA 90012
Organist Clark Wilson sets a haunting scene as he accompanies the 1923 silent film The Hunchback of Notre Dame, featuring a legendary performance from Lon Chaney. Get a guided tour of the evening's music before your concert at Upbeat Live! Key thinkers and guest musicians – including members of the LA Phil – share their expertise and offer historical and cultural context for your program's pieces, giving you a deeper understanding of the music. This free event is held in BP Hall, accessible after your ticket is scanned.

The Natural History of Horror Natural History Museum 900 W Exposition Blvd. Los Angeles, CA 90007
Just in time for Halloween, the Natural History Museum is presenting a spooky, homegrown Hollywood exhibition that reveals the science of the scary. Walk into the museum's Grand Foyer, past a pair of dueling dinosaurs, toward the building's northeast corner, and you'll soon find yourself in a dark room flickering with hidden surprises. Your senses will tingle as you hear about the scientific experiments and discoveries that inspired filmmakers to create four of the world's most iconic movie monsters: the Creature from the Black Lagoon, Frankenstein, the Mummy, and Dracula. Whether these classics spotlighted sinister figures lurking in the shadows or creatures waiting unseen beneath the water, one thing is true: Each larger-than-life character had a surprisingly rich real-world backstory.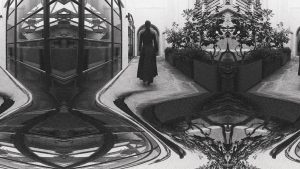 Hallows Masquerade Redbird 114 East Second St. Los Angeles, CA
Redbird is presenting a Halloween Masquerade featuring food & drink, dancing & reverie, and music & theatrics for an unforgettable Halloween night! Redbird is carved into one of the city's most historic architectural gems, inside the former rectory building of Vibiana. Set in the upper chambers of Redbird, the Hallows Masquerade promises to be elegant evening of mystery and delight. Each ticket includes hors d'oeuvres by Redbird/Vibiana chef/owner Neal Fraser and cocktails by bar director Tobin Shea (cash bar). Music by Adam Freeland (The Acid), Jessica Tonder, Jonny Cota, Little Dinosaur, Metal Mother, Sorne and more. Costumes and masks are highly encouraged!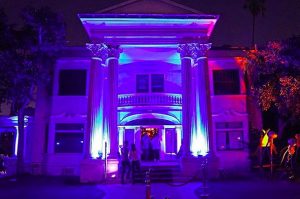 House of Spirits 2218 S Harvard Blvd. Los Angeles, CA 90018
Step inside the House of Spirits — a haunted cocktail soiree that is unlike any other party in town! Freely roam a mysterious mansion and experience a night of themed cocktails, macabre magic, sinister séances, tarot readings, strange roaming specters, live music, hidden secret games, giant Ouija boards and so much more! Within the walls of a decrepit and decaying house, a mad man nearing the end of his life painted six disturbing portraits depicting peculiar figures. Those paintings have become known as the Spirit Paintings, and that mad man was famed artist Francisco Vega. According to fragmented notes scribbled in his journals, Vega believed these paintings were the key to opening a doorway to another world. Perhaps he was right, for when he completed the sixth Spirit Painting, Vega disappeared somewhere inside the house and his remains have never been discovered.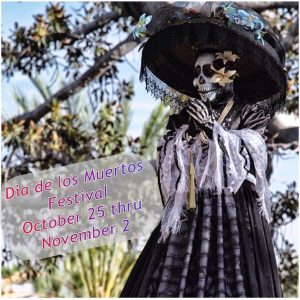 Dia de los Muertos Olvera Street Los Angeles, CA 90012
For over 30 years, the merchants on Olvera Street have celebrated Dia de los Muertos. The celebration has evolved to incorporate the pre-Columbian, Aztec, Mayan and Catholic rituals surrounding death. Dia de los Muertos at Olvera Street is the only celebration of its kind in Los Angeles – a nine day festival with altars on display, food, face painting, and entertainment throughout. Each night, a vibrant and colorful procession sets the stage for the ceremony. Dia de los Muertos is, in fact, a celebration of life – it is not a time to mourn our loved ones, rather it is a time to remember the lives they lead and the many things they enjoyed during that life.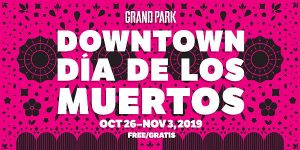 Día de los Muertos Altars + Art Installations Grand Park 200 N. Grand Ave. Los Angeles, CA 90012
Grand Park celebrates the traditions of Día de los Muertos with an immersive display of compelling installations and artwork.! Guests can experience, discuss and learn about the traditions of Día de los Muertos and stroll through 40+ altars, curated by Self Help Graphics located throughout Grand Park, as well as the newly renovated Music Center Plaza. At the Music Center Plaza, view colorful swags of papel picado designed by artist Maricela Sosa as they adorn the Grand Avenue stairs and welcome visitors to the Plaza. The newly-renovated Plaza fountain will be lit in orange and yellow for the week as a nod to marigold flowers, ubiquitous on altars and throughout Dia de los Muertos celebrations.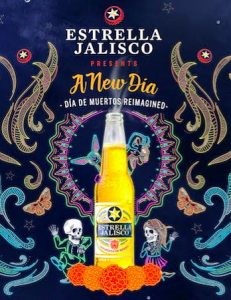 A New Día Wisdome.LA 1147 Palmetto St. Los Angeles, CA 90013
Estrella Jalisco presents A New Día. Día de Muertos reimagined at Wisdome.LA, the world's first immersive art park. As you make your way from dome to dome and travel through this immersive art experience, you'll be surrounded by stunningly vivid, colorful recreations of Día de Muertos. Learn about this respected holiday and share an experience with those around you, and put a new spin on Día de Muertos. When you're done exploring, head around the corner to Zinc Cafe & Market, and show your A New Día ticket for access to exclusive cocktails and discounted appetizers!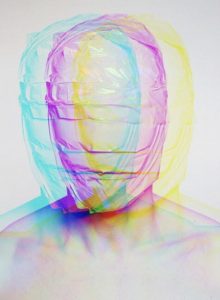 Creep LA ROW DTLA 777 S Alameda St. Los Angeles, CA 90021
Creep LA is back! Presented by Just Fix It Productions, you are invited into the dark-heart of downtown with their fifth installment: HAUS OF CREEP. The roughly 60-minute multi-sensory exhibit brings you into the world of Creep L.A., a darkly satirical and terrifying send-up of social media-driven culture. With the growing popularity of "grammable museums," businesses and consumers are devouring art as a commodity. HAUS OF CREEP sets out to remind us that art is alive, and it can't be restricted to a little square photo without dangerous consequences. HAUS guests will spend the hour roaming an avant-garde and nightmarish playground of over a dozen installations, witnessing grand shocking scenes as well as intimate scares. HAUS OF CREEP tells its story with a cast of 20 provocative characters and features a sultry lounge, small dark spaces, shadow plays, deranged puppet shows, and innovative analog installations by MEDIA POLLUTION.