Summer in the city has arrived! With balmy nights, idyllic afternoons, and lazy weekends ahead, LA has got you covered! From free concerts to food festivals, night markets, and cultural events, get ready for the best summer yet!
FIGFest Fig at 7th 735 S. Figueroa St, Los Angeles, CA 90017
Celebrating its seventh year as one of DTLA's best free music series, FIGFest will once again transform FIGat7th's outdoor Plaza into an urban concert venue brought to life with performances by leading rock, hip-hop, pop, soul, dance, and electronic artists. Every Friday in June from 6pm-11pm. Free & All Ages.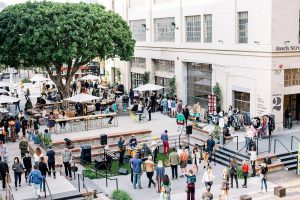 Market at The Terminal The ROW 777 Alameda St, Los Angeles, CA 90021
Curated and produced by Local LA at ROW DTLA, Market at the Terminal is a great way to spend a summer Saturday! This fun day-time event presents over 50 vendors; beer, wine & spirits garden; live music; and pop-up food & dessert trucks. Second Saturdays: June 8, July 13, August 10, September 14.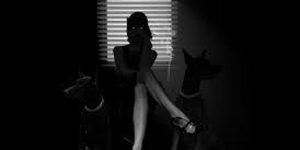 Noir Night – The Last Book Store 453 S Spring St, Los Angeles, CA 90013
June 11 Join local authors Doug Cooper, Erik Tarloff, Frank Strausser, Sean Carswell, Gary Phillips (The Obama Inheritance), and Phoef Sutton for a night of quintessential LA noir mystery. Authors will be presenting their own work as well answering any and all noir questions. Sponsored by The Last Bookstore in cooperation with Prospect Park Books and Rare Bird Lit.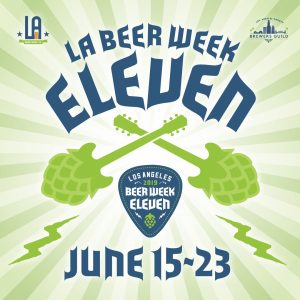 LA Beer Week Various locations
June 15-23 L.A. Beer Week was founded in 2009 by a group of dedicated beer enthusiasts and community members. Entering its 11th year in 2019, L.A. Beer Week will be produced by the Los Angeles County Brewers Guild, an 80+ brewery strong non-profit organization dedicated to fostering the culture of LA beer. LA Beer Week will feature an L.A. Brewers Beer Week Kickoff festival at Los Angeles Center Studios on Saturday, June 15th, which will be the flagship to a week's worth of great events all throughout the City of Angels. Calendar of events here.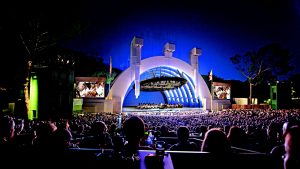 KCRW World Festival at The Bowl 2301 N Highland Ave, Los Angeles, CA 90068
Kicks off June 16 Now celebrating its 20th season at the Bowl, KCRW's World Festival presents cutting-edge artists making music on a global scale.The popular collaboration between KCRW and the Los Angeles Philharmonic Association features your favorite hosts, including Jason Bentley, Ann Litt, Garth Trinidad, with the LA Phil conducted by Gustavo Dudamel.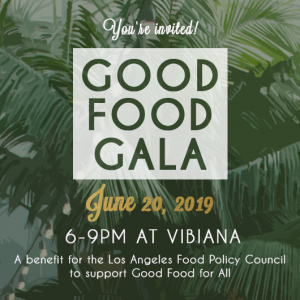 Good Food Gala Vibiana 214 S Main St, Los Angeles, CA 90012
June 20 Join the Los Angeles Food Policy Council for their biannual fundraiser, the Good Food Gala at the spectacular Vibiana in downtown Los Angeles. Celebrate Southern California's bounty with craft cocktails and tastings by the region's finest chefs and farmers, as DJ Raul Campos of KCRW spins soulful, fresh sounds into the summer night and Eddie Zamora, Founder of The Yum Yum Foodie and TV host of Dinner Takes All, wows as Master of Ceremonies. All star chefs include Neal Fraser of Redbird, Mary Sue Milliken of Border Grill, Jimmy Shaw of Loteria Grill, Shruti Raychull Patel and Jose Vazquez of Eastside Eats, Bret & Lucy Thompson of Pez Cantina, and more. All proceeds benefit the Los Angeles Food Policy Council, and support their mission to ensure food is healthy, affordable, sustainable and fair for all Angelenos.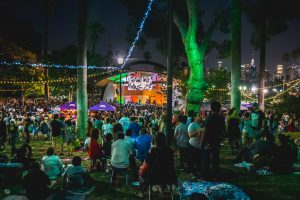 50 Free Concerts – Levitt Pavilion MacArthur Park 2230 W 6th St, Los Angeles, CA 90057
This summer, Angelenos can escape the routine bustle of the city and retreat to Levitt Pavilion Los Angeles for a jam-packed season of 50 free concerts! Entering its 13th year, Levitt LA transforms MacArthur Park into a sonically-charged urban oasis presenting free, live music under the stars with award-winning and emerging artists. The electrifying 2019 lineup features more internationally touring performers than ever before and spotlights LA's own superstar talent across a wide range of music genres including Latin, indie, rock, R&B, soul, ska, Afrobeat and many more.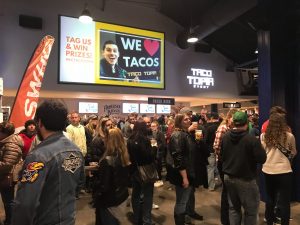 Tacotopia Third Street Promenade 1254 3rd St, Santa Monica, CA 90401
Tacotopia is a larger than life playground presented by Cholula Hot Sauce, a hybrid amusement park and Taco Festival all rolled up into a funky, Tacotastic, immersive exhibit.The imaginative experience is fun for all ages, and for all the non-taco lovers out there, if that exists, there are plenty of swoon worthy photo opportunities throughout the exhibit that aren't tacocentric. The space features more than twenty-five unique environments with larger-than-life installations ranging from the Goddess of Tacos to an oversized bowl of Guac.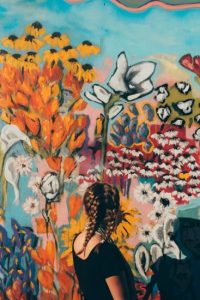 Little Tokyo Night Market Aratani Theater Plaza 320 E. 2nd Street Los Angeles, CA 90012
The Little Tokyo Night Market is held every Thursday night in the heart of Little Tokyo. The event features music, cultural performances, artists, crafters, antiques, collectibles and of course FOOD! Lots and lots of food. The perfect place to spend a balmy summer evening in the city!