Looking for some inspiration for your holiday shopping? This season, think local. All around Circa, downtown Los Angeles is brimming with a sleigh full of options to play Santa, and help support independent shops, entrepreneurs and artisans as well. From family to foodies, pet lovers to plant parents, culture connoisseurs, and even your most eccentric friends, we've compiled a unique and eclectic guide to inspire your holiday shopping in DTLA.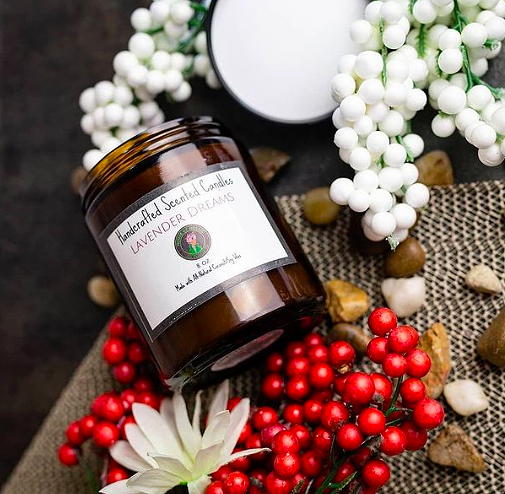 Grand Central Market Bazaar 317 S Broadway Los Angeles, CA 90013
See the latest and greatest from the very best independent merchants, artisans, and makers in LA. The Grand Central Market Bazaar takes place Thursday through Sunday beginning at 11 AM every day. Grand Central Market will be closing early at 7pm for Christmas Eve on December 24 and will be closed for Christmas on December 25.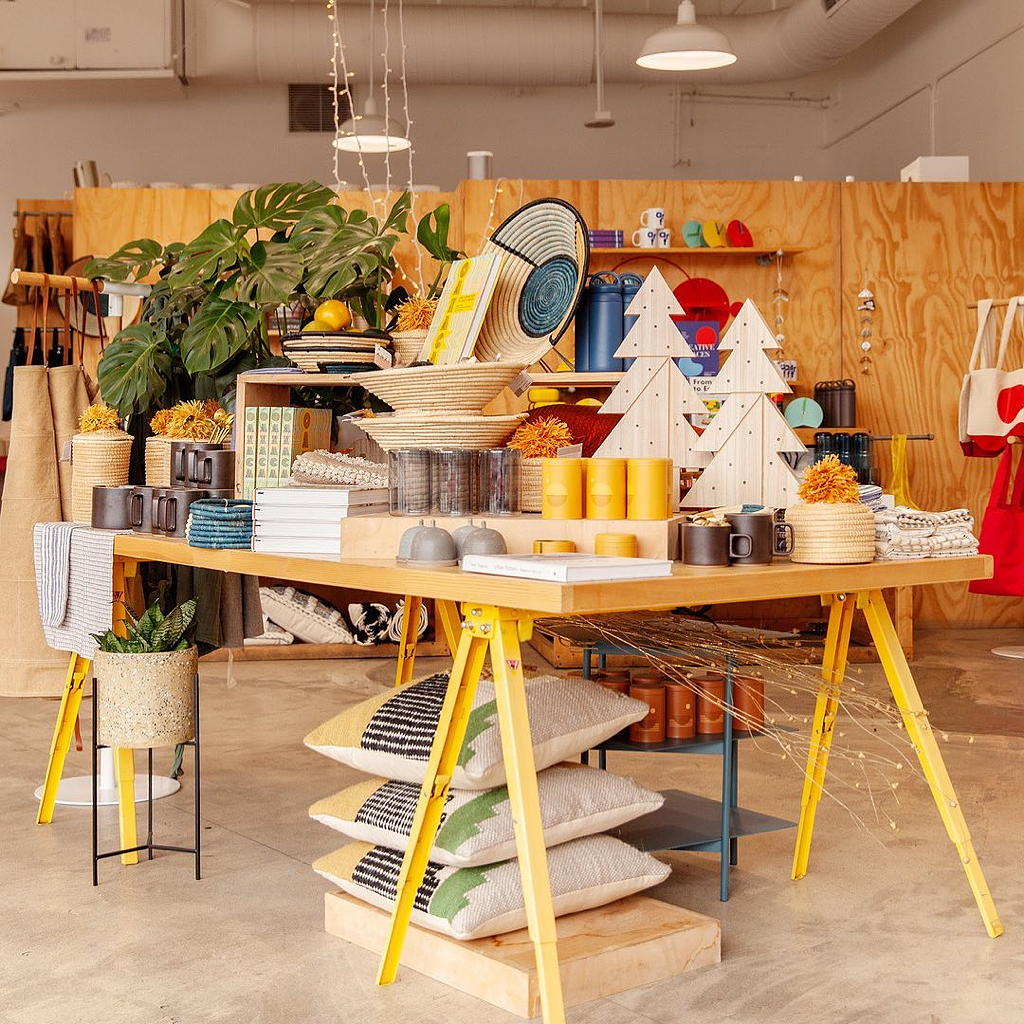 Poketo ROW DTLA777 S. Alameda St. B1 Suite 174 Los Angeles, CA 90021
No time like the present to buy gifts for everyone on your list. Poketo makes it easy to find everything you need with their holiday gift guides. Since its foundation in 2003 by husband-and-wife team Ted Vadakan and Angie Myung, Poketo has grown from a small startup into a creative hub and online destination for design-driven goods infused with aesthetic intentionality. Collections include everything from furniture & lighting to apothecary, tabletop, books & prints, and apparel.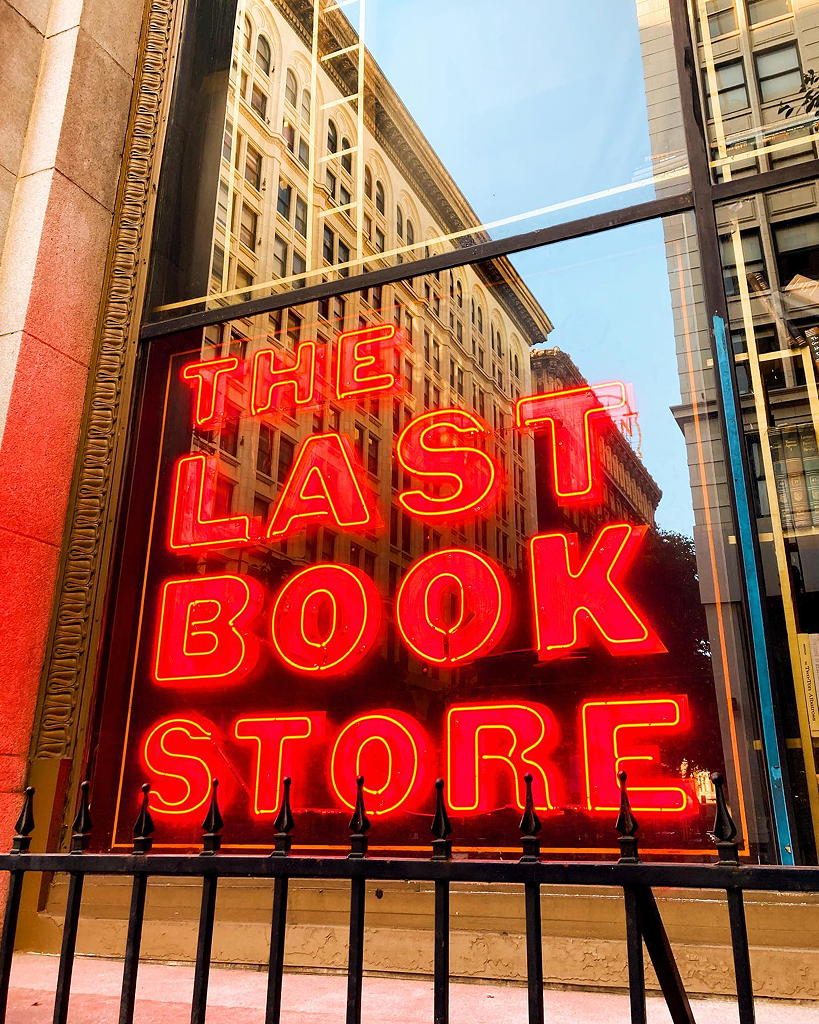 The Last Book Store 453 S Spring St. Los Angeles, CA 90013
A true DTLA treasure, The Last Bookstore is California's largest used and new book and record store, housed in a stunning 22,000 square-foot space in the Spring Arts Tower. According to owner Josh Spencer, the name was chosen with irony, but seems more appropriate with each passing day, as physical bookstores die out like dinosaurs from the meteoric impact of Amazon and e-books. In addition to over 250,000 new and used books on two floors, including the Arts & Rare Book Annex, you'll also find tens of thousands of vinyl records and graphic novels.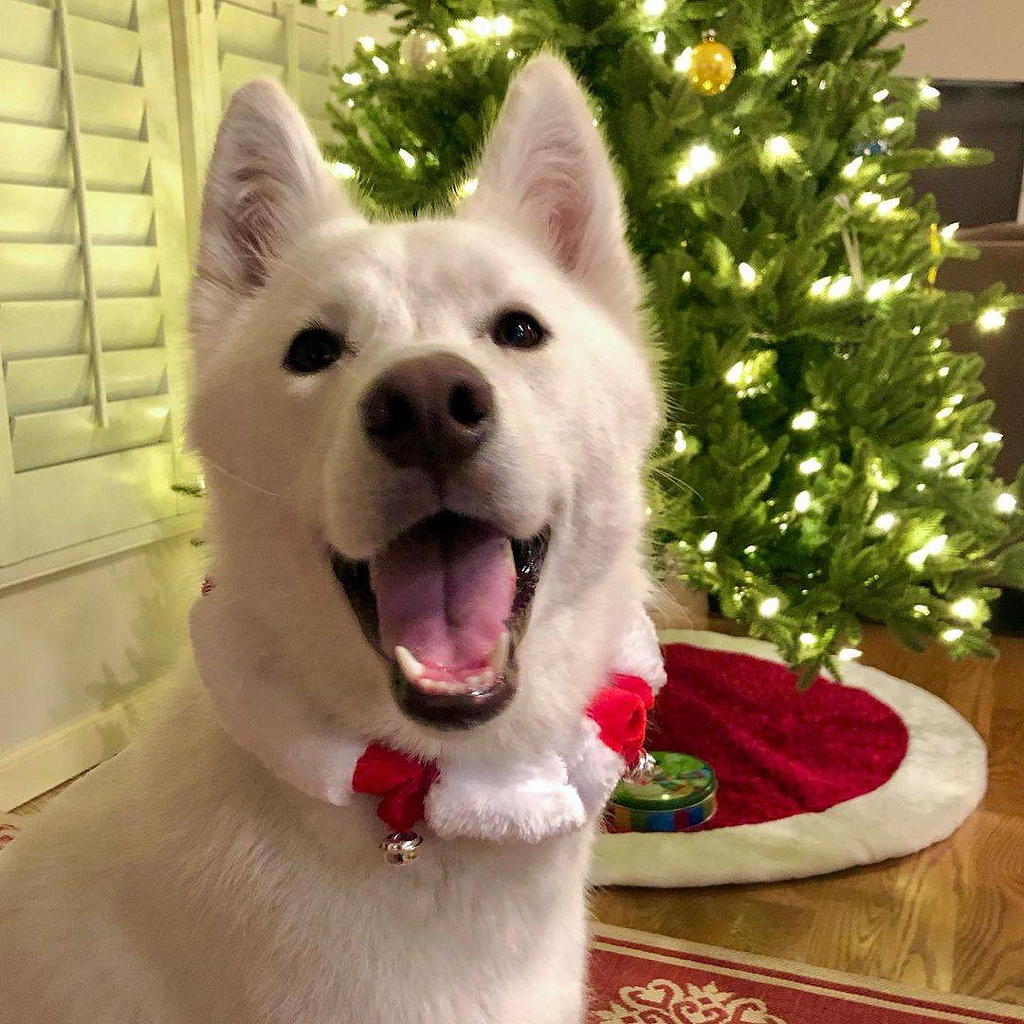 Healthy Spot 1000 S Grand Avenue Suite A Los Angeles, CA 90015
Give your furry friends something to bark about this holiday season. Healthy Spot is a pet care retail company that offers pet owners a full range of nutritional foods and eco-friendly products, along with award-winning, personalized grooming, daycare and training services. Founded in 2008 by Andrew Kim and Mark Boonnark, the company prides itself on assuring that every stocked product contains premium-quality ingredients and is procured and manufactured safely and ethically.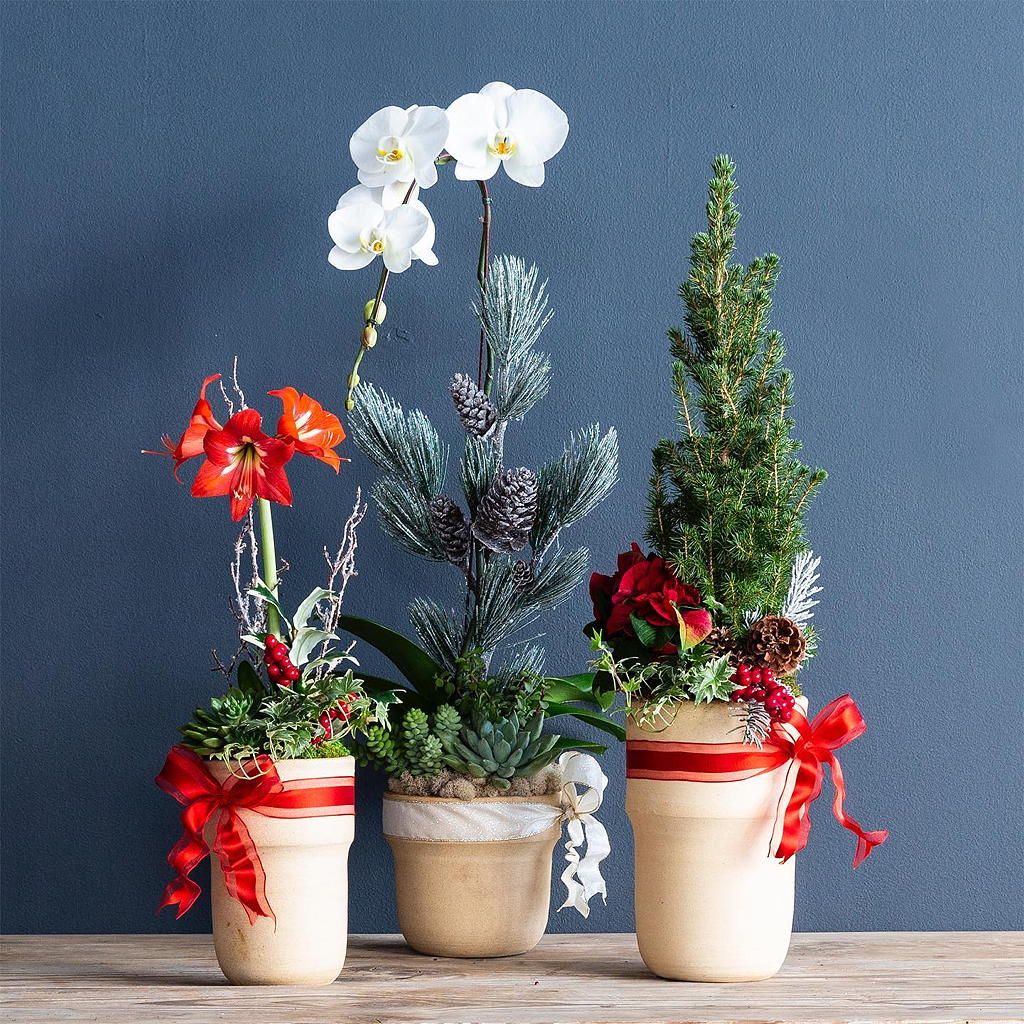 Rolling Greens Nursery 1005 Mateo St. Los Angeles, CA 90021
For the plant parents on your list, Rolling Greens Nursery is Los Angeles' premier home and garden retailer with an extensive assortment of faux and live plants, containers, and unique home accessories. Rolling Greens also carries handmade holiday decor made by LA artisans. Shop in-store for decor items, plants, gifts, and fresh holiday greens or online for local delivery or pickup.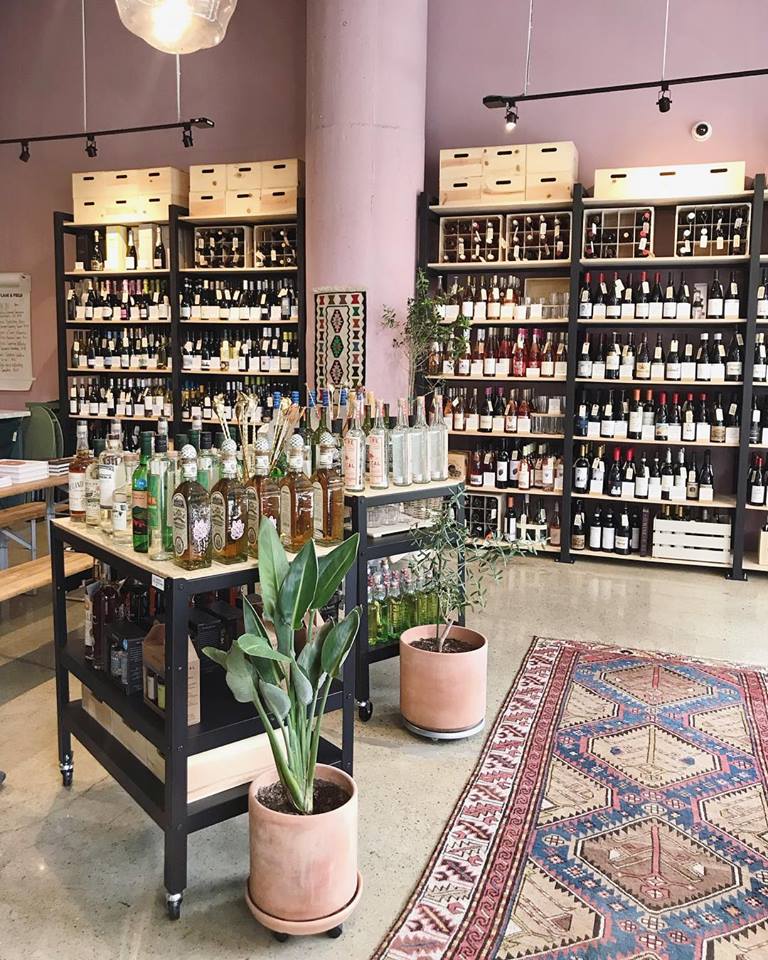 Flask & Field Row DTLA 767 S Alameda St. Ste 180 Los Angeles, CA 90021
Flask & Field is a modern destination for the discovery of wine, spirits, art and design, offering a selection of quality goods for house, home and adventure. The eclectic establishment was founded by entertainment attorney Miriam Yoo, who created Flask & Field out of her lifelong passion for wine, hospitality and design. Flask & Field is offering speciality gifts sets, including hard-to-find, small-batch indie products with interesting stories and beautiful labels. Gift sets are made to order, using eco-friendly materials and custom packaging.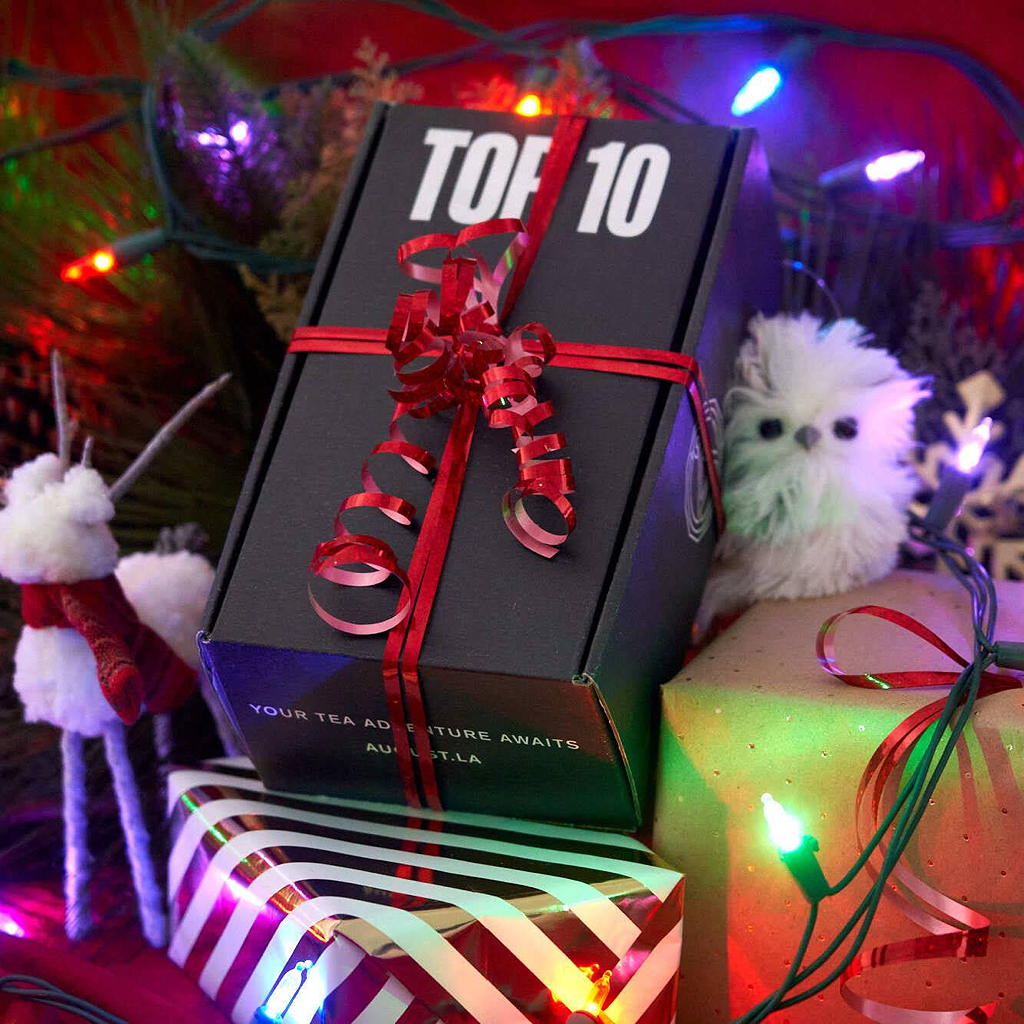 August is a small, family-run company based in Los Angeles, committed to making better tea, and to making things better in our world. August is designed to please all five senses, with wild and intense flavors inspired by cocktails, pastry, perfume, and modern cuisine. One of the only companies in the US to focus on super-premium blended flavored teas, whenever you drink August, you'll always drink something unique. Alongside tasting notes, you'll find mood notes inspired by art, music, cinema and natural landscapes. August also offers unique teaware.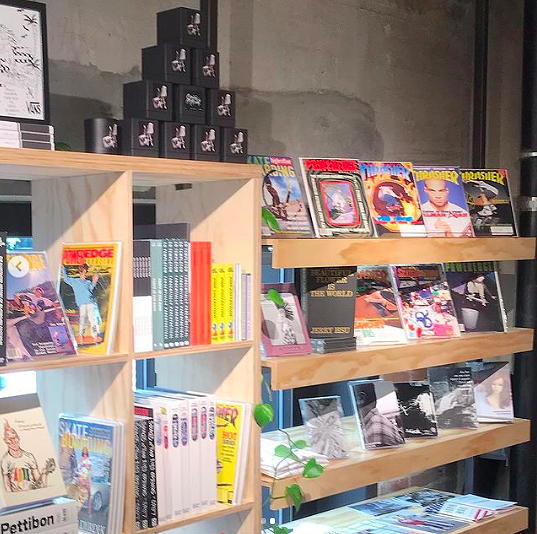 These Days 118 Winston St, Los Angeles, CA 90013
Another DTLA treasure, These Days is a gallery, store, and publisher located in the Historic Core. Owned and operated by Stephen and Jodi Zeigler, Los Angeles natives and longtime residents of Downtown, These Days focuses on a diverse range of work including painting, photography, drawings, and fiber art. The store also features new and out-of-print photography books, zines, art and design objects.
Photo Credits:
Photo #1: Rolling Greens Nursery
Photo #2: Grand Central Market Bazaar
Photo #3: Poketo
Photo #4: The Last Book Store
Photo #5: Healthy Spot
Photo #6: Rolling Greens Nursery
Photo #7: Flask & Field
Photo #8: August Uncommon Tea
Photo #9: These Days