We all know that Circa residents love to have fun! And downtown LA is bursting at the seams with amazing things to discover, taste and explore. From pop ups and immersive experiences to exotic food markets, a retro arcade extravaganza, and even a wacky video store in East LA – you'll never have a dull moment sampling DTLA's best festivals, food and frolics!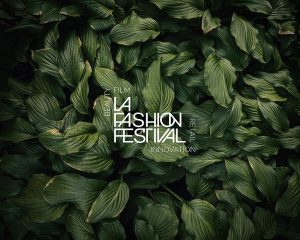 LA Fashion Festival PHYLM Studios 2230 S Main St. Los Angeles, CA, 90007
Sept 20-21 LA Fashion Festival @PHYLM Studios in DTLA is back for its second edition! Themed "Sustainability," The LAFF 2019 program will include daily screenings of fashion films, workshops, masterclasses, pop-ups, lectures, and stimulating experiences. Located in the heart of DTLA, PHYLM Studios is a warehouse stage dedicated to film, photography, art, set builds and various event types. with 12,000 square feet, 3 stages and 13-foot ceilings.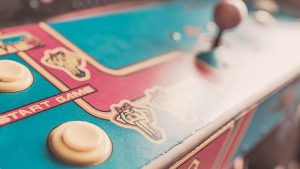 Union Station Retrocade 800 N Alameda St, Los Angeles, CA 90012
Sept 28 & 29 Retrocade is back by popular demand! Union Station guests can step back in time for the ultimate arcade rewind featuring over 50 cabinet games from the '70s, '80s and '90s including fan favorites "Pac Man," "Donkey Kong," "Mortal Kombat" and "Street Fighter." In a spin on classic arcade food, '80s candy and soft drinks will be available, as well as nachos, popcorn and churros from local favorite Mr. Churro along with beer, wine and specialty-themed cocktails.The arcade experience will be set to the sounds of the '70s, '80s and '90s" with retro tracks from a house DJ. Additionally, guests will have the opportunity to experience the future of gaming with demos on four new Polycade cabinets featuring hit titles from both the past and present including "Asteroids," "SpeedRunners," "Centipede" and "Broforce."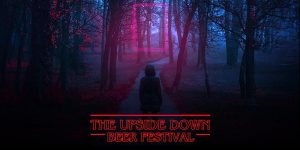 Upside Down Beer Festival Globe Theatre Los Angeles 740 South Broadway Los Angeles, CA 90014
Sept 28 Summer is getting strange in Los Angeles with the Upside Down Beer Festival, inspired by the popular Netflix Show. Guests can enjoy samples of over 20 strange beers including the eggo waffle porter. Enjoy live 80s music from the Supernatural Boys and DJ Eddey Fresh. Explore the dark upside-down basement and beer gardens and try to beat the high scores at our complimentary arcade room. Eat at the waffle shop and wear your best 80s gear.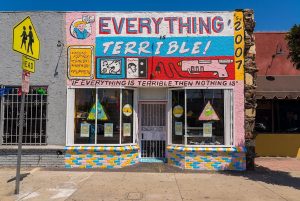 Everything is Terrible 754 S Atlantic Blvd. East Los Angeles, CA 90022
Ready for something really wacky? Everything is Terrible! is the video and performance collective responsible for some of the internet's most hilarious and bizarre videos! Culled from the mountains of dead media that have been abandoned by humanity, Everything is Terrible has posted daily re-edits for 11 years. They have also collected over 26,000 Jerry Maguire VHS that will one day live in a permanent pyramid in the desert. Their Jerry Maguire Video Store immersive art installation in Los Angeles was praised by The New York Times, Vice, The Paris Review, and more.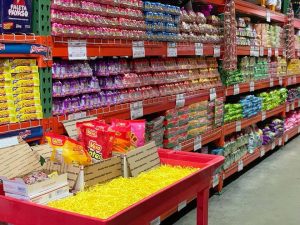 Pinata District 1238 E Olympic Blvd, Los Angeles, CA 90021
More than just a place to buy pinatas and party supplies for your next shindig, the Pinata District is a kaleidoscope of street food including birria from Jalisco, pupusas (stuffed flatbreads) from El Salvador, nieve (Mexican sorbet) from Oaxaca, guasanas (Mexican dish consisting of green chickpeas, water and salt) from Michoacan, along with spices, chiles, nute, and a tantalizing array of Latin American candy. While you're there, make sure you meet some of the market's more colorful characters, such as the El Churro Boy, El Chapo, the Abuelo of the Corn, and the Cheese Cowboys.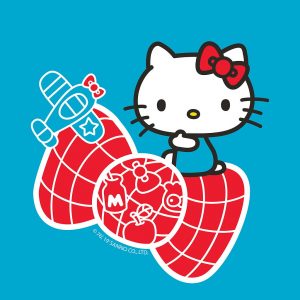 Hello Kitty Pop Up La Plaza Village 555 N Spring St. Los Angeles, CA 90012
In celebration of Hello Kitty's 45th Anniversary, Sanrio invites you on a special adventure with Hello Kitty Friends Around the World Tour – a fully immersive, multi-sensory, walk-through experience that takes you around the globe with Hello Kitty and her friends. Explore the 10,000 square foot pop-up as you transport into Hello Kitty's supercute world and embark on a journey to London, Paris, New York, Honolulu and Tokyo! Finish off your trip at the Baggage Claim gift shop to pick up some souvenirs and commemorate your travels!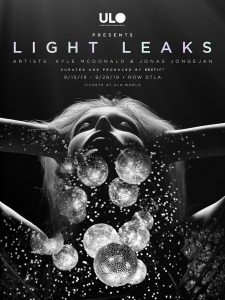 ULO Light Leaks ROW DTLA777 Alameda St. Los Angeles, CA 90021
ULO (Unidentified Landed Object) is landing at ROW DTLA with three debut "otherworldly" immersive experiences! First to land will be an adaptation of Light Leaks, a mesmerizing festival favorite by world-renowned technology artist Kyle McDonald and Jonas Jongejan, Creative Technologist at Google Creative Lab; curated and produced by NextArt. Light Leaks draws you in with millions of flickering reflections, offering total immersion and transporting you to an abstracted plane built from light, revealing a deeper experience. The secret behind this unique sensation and optical illusion is the artists' technical wizardry—rather than using projection in its traditional sense, the work is designed by composing 3D functions that capture different properties of space and perception.