If you're searching for the perfect accessory to spruce up your home this spring, consider becoming a plant parent. Houseplants are ideal for urban living – they bring nature indoors, and studies indicate that plants reduce stress, help purify the air, reduce noise, improve wellness, and even increase your creativity. Plants also add drama and energy to your home decor. You'll find local nurseries and plant purveyors near Circa that offer an extensive array of plants, accessories, gardening products, and planting services. If you have a furry friend, make sure that your new plant family members are non-toxic to nibbling pooches and felines. Check out this list of pet-friendly flowers and plants from Telaflora. Now that you're ready for plant-parenthood, here are some inspiring ideas to get you started.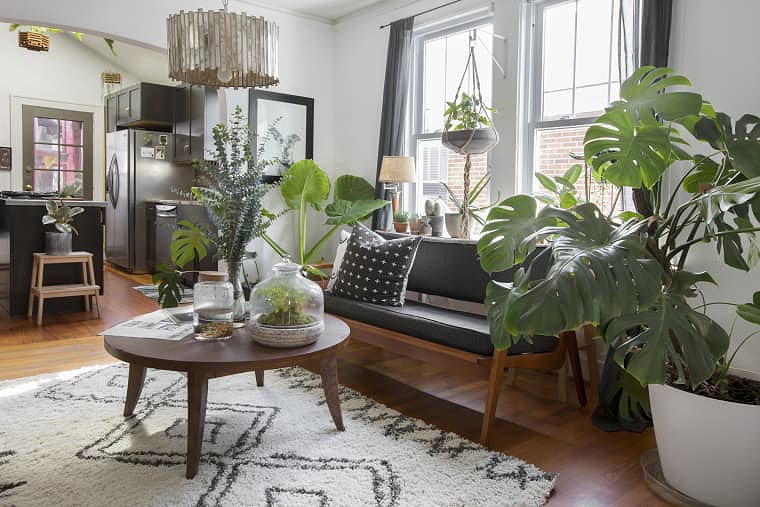 7 Big Leaf Houseplants to Bring Big Style to Your Home
As with any kind of home decor, a houseplant collection looks best when you've got variety – of leaf, shape, texture, color, and size. And that means sometimes you have to go big. Large leaf houseplants can tie a room together and lend an air of tropical tranquility your little desk cactus just can't achieve, no matter how hard it tries. Looking for inspiration? Apartment Therapy has some great suggestions for big leaf houseplants to bring big style to your home HERE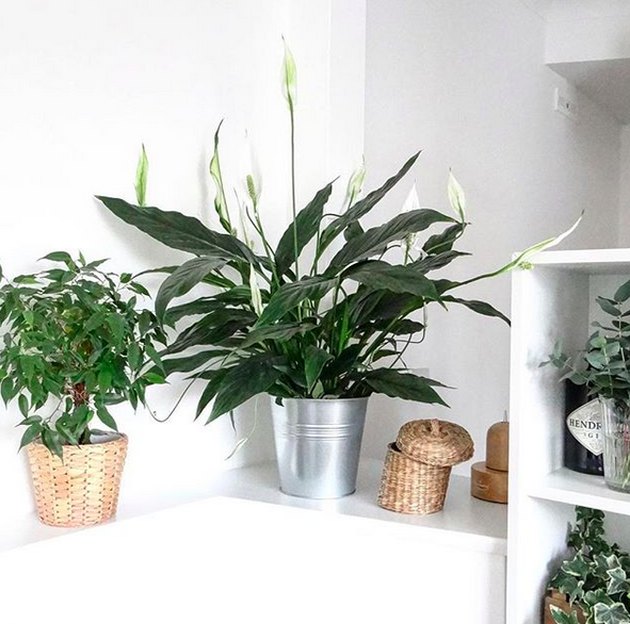 According to a NASA study, several houseplant species are particularly adept at cleaning the air in your home, removing pollutants that either originate inside or slip in from the outside world. Like the trees outside your window, houseplants photosynthesize. During this process, they absorb carbon dioxide and release oxygen, a mechanism often characterized as a kind of reverse-breathing. Having plants around can also improve your health in other ways, including lifting your mood, easing anxiety, and even increasing productivity. Discover NASA's top air purifying plants picks HERE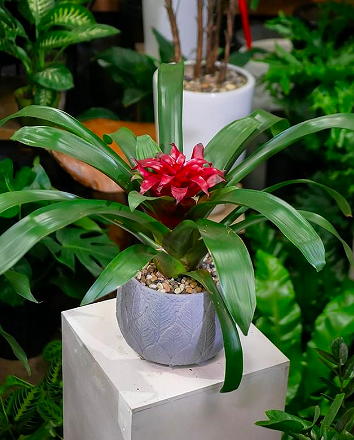 City Home & Garden 737 San Pedro St. Los Angeles, CA 90014
City Home & Garden is the largest wholesale/retail indoor plants store in the DTLA Flower District. This full service nursery provides quality houseplants, orchids, and pottery for wholesale, commercial and retail customers. They also make flower and plant arrangements for commercial and retail customers. You can select pottery from the shop or bring your own for planting or custom arrangement service. Local delivery and set up are available.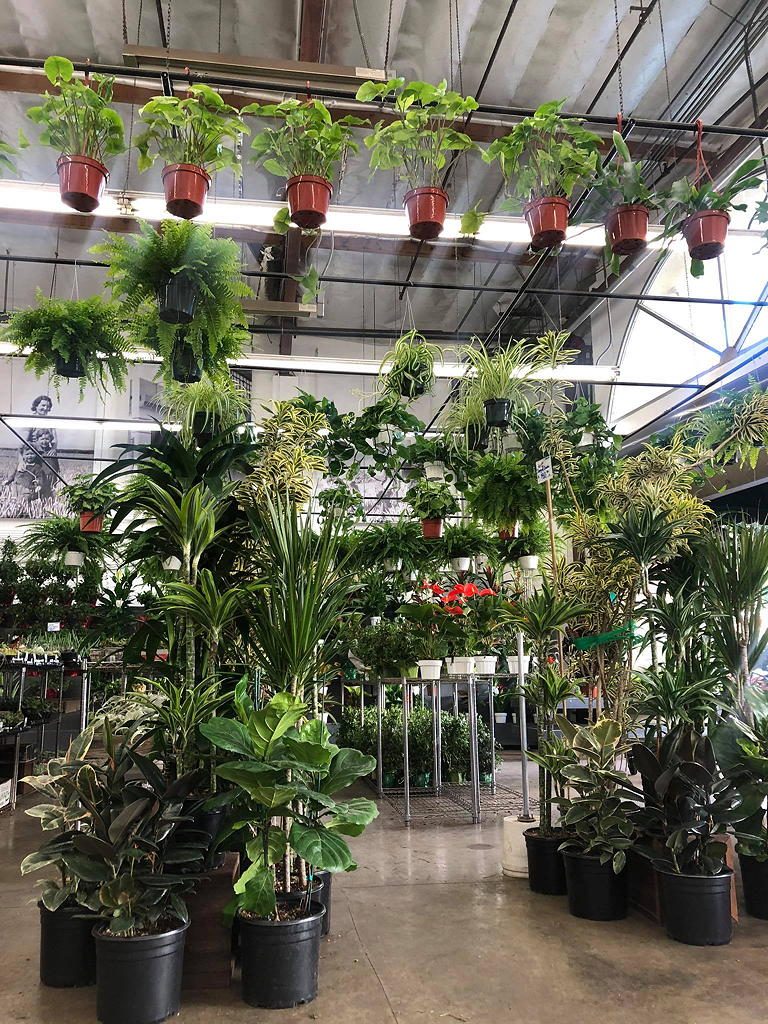 The Original Los Angeles Flower Market 754 Wall St. Los Angeles, CA 90014
A DTLA icon since 1921 located in the heart of the Los Angeles Flower District, The Original Los Angeles Flower Market is an expansive indoor floral marketplace open to both the trade and the general public. Virtually every in-season, commercially sold variety of cut flower is available here from growers all over the globe, along with houseplants, pottery, and home decor. The selection and quality are remarkable, and so are the prices. While you're in the neighborhood, be sure to check out the approximately 200 adjacent wholesale and retail floral businesses, shops, malls and marts within the surrounding six-block area.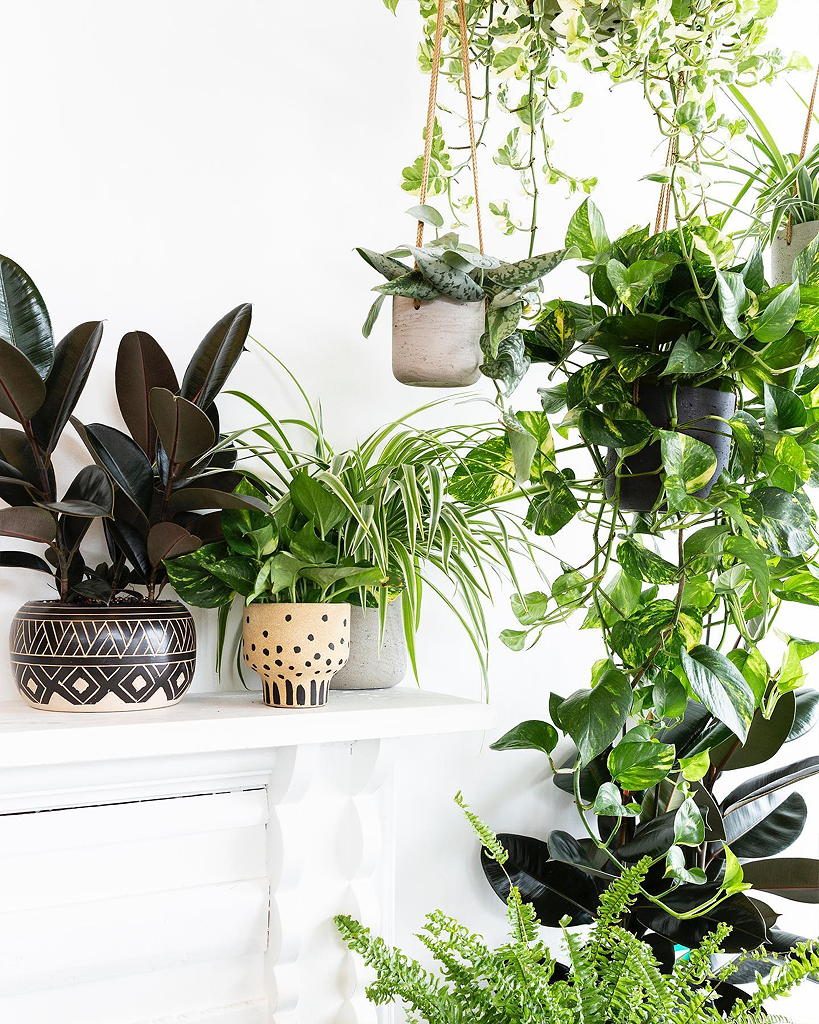 Rolling Greens Nursery 1005 Mateo St. Los Angeles, CA 90021
Rolling Greens Nursery is Los Angeles' premier home and garden retailer with an extensive assortment of faux and live plants, containers, and unique home accessories. Liven up your home with a great selection of air purifying plants, hanging plants, succulents, orchids and more. You can shop in-store or online for local delivery or pickup.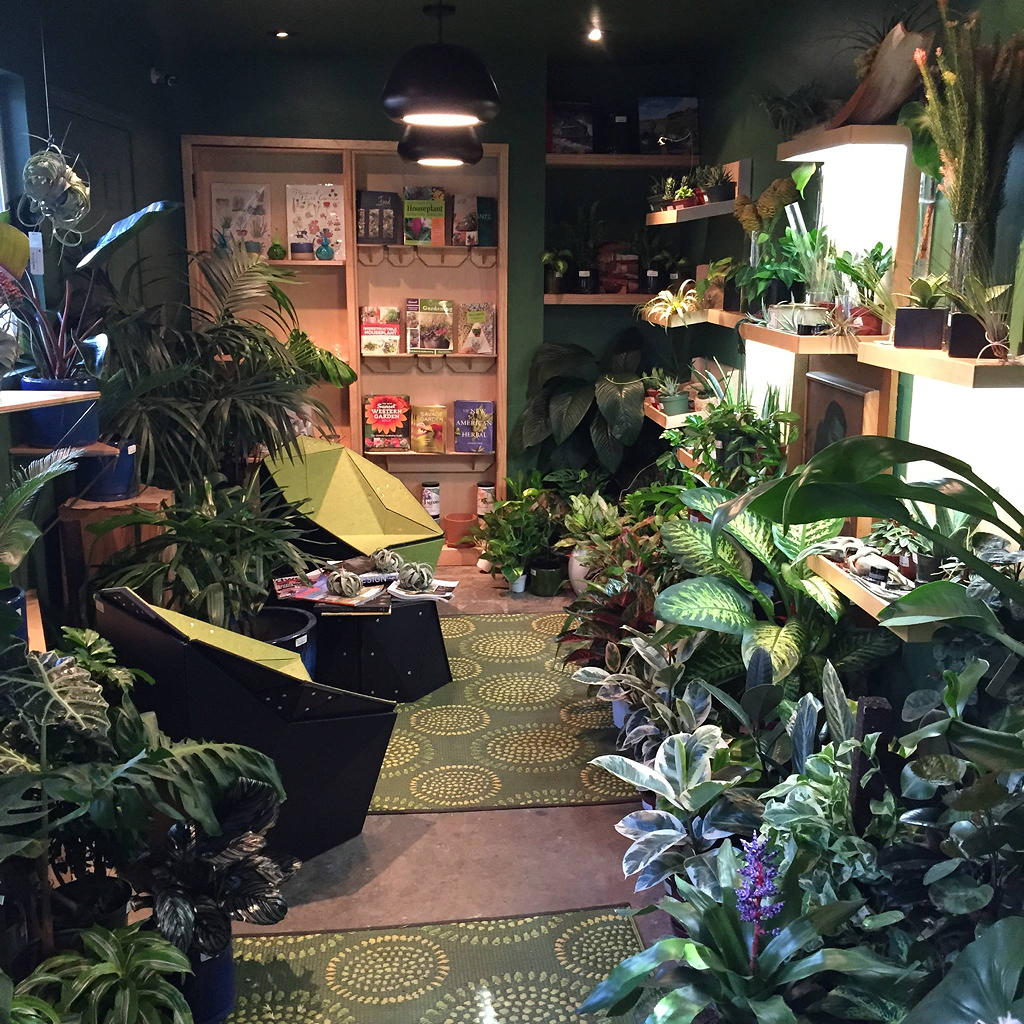 The Plant Provocateur Online plant shop Los Angeles, CA
Owner Hank Jenkins admits that he's obsessed with plants and how they influence beauty, design, and lifestyle. Specializing in unique and sometimes hard-to-find house plants, The Plant Provocateur also sells planting supplies and a curated selection of vases, jars, pots, and other interesting display vessels. In these extraordinary times, The Plant Provocateur comes to you with a new online business model. Plants are collected and curated as they become available. Because demand in this current pandemic environment has skyrocketed, plants can appear daily, weekly, or monthly, based on the market supply.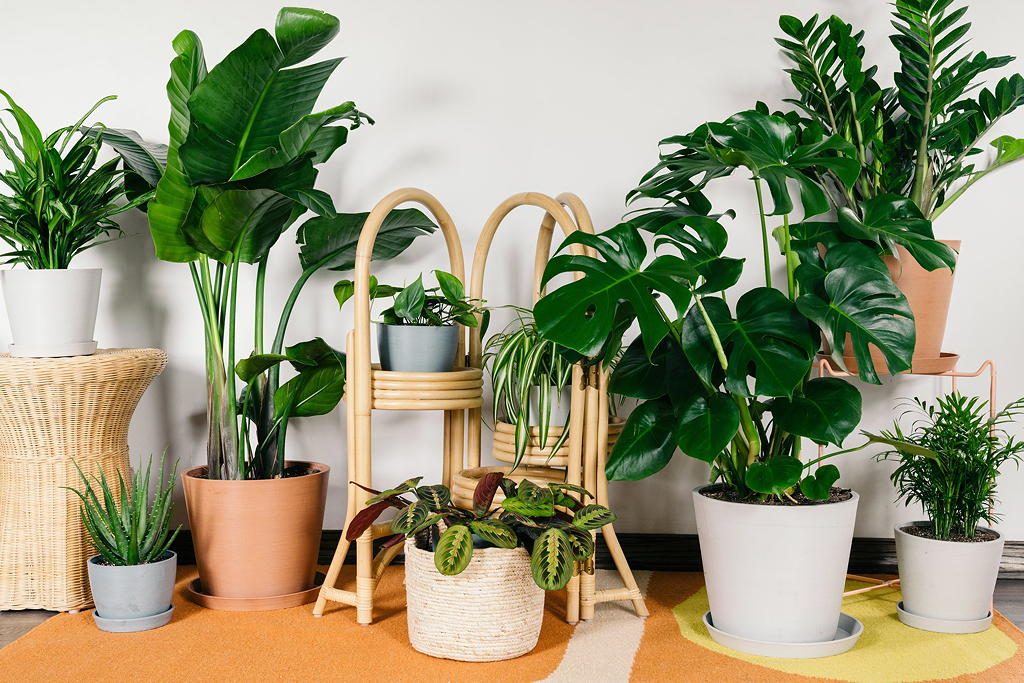 Bloomscape Subscription Service for Plants
Everyone should live with a little more greenery and Bloomscape is here to help strengthen your relationship with plants. They make buying plants easy by delivering healthy, ready-to-go plants straight to your door and setting you up with the tips and tricks you need to help your plants thrive. Bloomscape comes from five generations of greenhouse growers and floral industry innovators, and their roots go all the way back to ancestors who were pioneers in the Netherlands' horticulture industry. Plants are shipped with care and experience, at the right temperature to protect their roots and keep them healthy while they travel from the greenhouse to your home.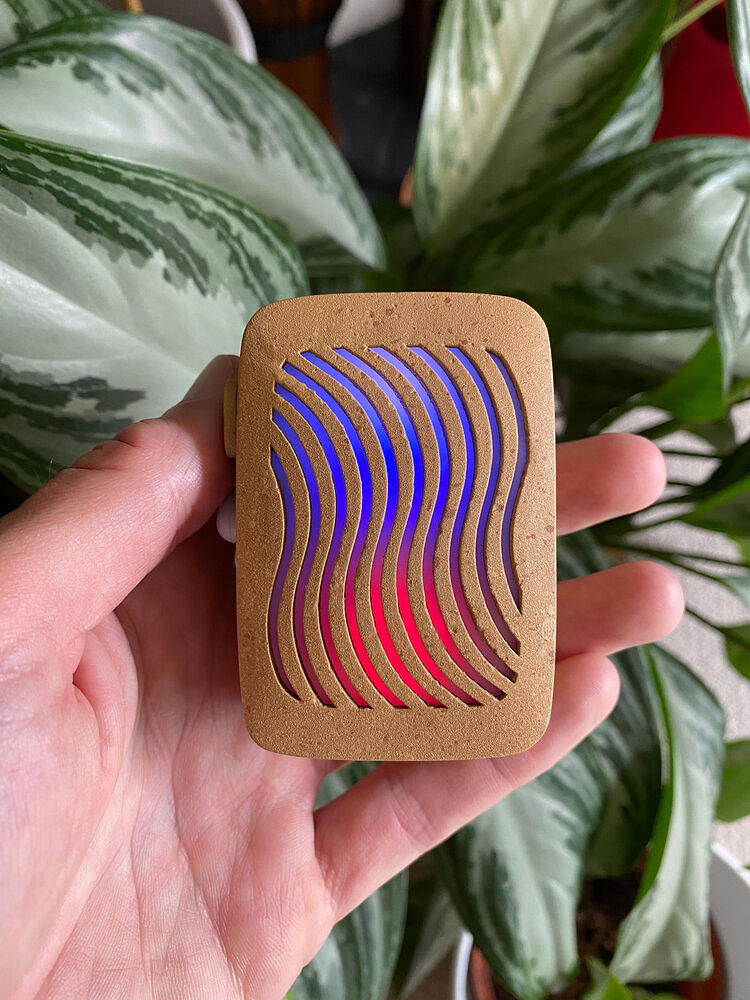 Let Your Plants Play Music with PlantWave
Featured in Wired, Buzzfeed, TED, NPR and more, PlantWave turns a plant's biorhythms into music. Just attach two sensors to a plant's leaves and PlantWave connects wirelessly to an iOS or Android device running the app. PlantWave converts the electrical conductivity of houseplants into audio, giving plants the chance to sing by detecting slight electrical variations on the leaves. These variations are graphed as a wave, which is translated into pitch messages that play musical instruments designed by the PlantWave team. Other characteristics of the wave change the textural qualities of those sounds. The result is a continuous stream of pleasing music that gives you a sonic window into the secret life of plants.
Photo credits:
Photo #1: Bloomscape
Photo #2: Apartment Therapy/Photo credit: Margaret Wright
Photo #3: Hunker
Photo #4: City Home & Garden
Photo #5: The Original Los Angeles Flower Market
Photo #6: Rolling Greens Nursery
Photo #7: The Plant Provocateur
Photo #8: Bloomscape
Photo #9: PlantWave