Los Angeles is full of surprises – and this month is no exception! It's time to branch out and discover some new neighborhoods, venues and experiences. Fun and frolics abound if you just know where to look. From delicious dining to immersive entertainment, craft workshops, art & cinema, and even a luscious rosé wine festival, here's your curated guide to what's happening in LA now. Circa residents, please check websites for reservations and hours.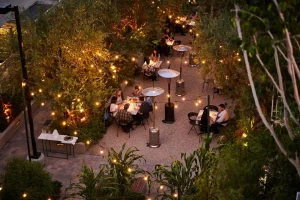 Dine LA Restaurant Week Various Locations
April 1 -15 Dine LA Restaurant Week showcases Los Angeles as a premier dining destination while highlighting the diversity of culinary experiences L.A. has to offer. Enjoy special lunch and dinner menus at hundreds of local restaurants. During the Spring 2022 event, in addition to dine-in, there are also menu options for take-out. No tickets or passes required for Dine LA Restaurant Week. Simply dine out at a participating restaurant, ask for the Dine LA Restaurant Week menu, and try a new dish or enjoy an old favorite. Advance reservations and ordering are strongly recommended. Pictured: Redbird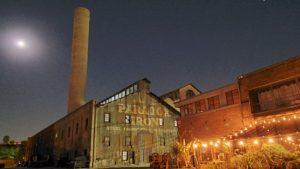 Brewery Artwalk 2100 N Main St. Los Angeles, CA 90031
April 9 & 10 The Brewery Artwalk is a twice annual open studio weekend at the worlds largest art complex. With over 100 participating resident artists, you will have the opportunity to see new works, discover new favorites, speak with the artists, and purchase artwork directly from the artists' studios. Admission and parking are free.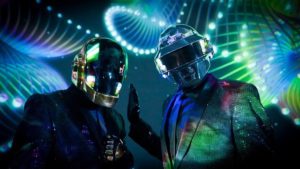 Daft Punk Dome Experience Wisdome 1147 Palmetto St. Los Angeles, CA 90013
April 8 & 9 Daft Punk Pyramid Dome Experience takes you to a multi-sensory dance party meets immersive space opera inspired by the legendary duo. Under a 12,000 sq. ft. domed screen, take in the state of the art LED Pyramid stage, stunning 360 projection mapping, and transportive musical production featuring live sets from ONE MORE TIME. Wisdome is LA's first and largest immersive art and music dome park with five domes, including three with 360-degree projection mapping technology.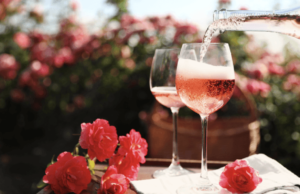 Rosé Wine Festival Rose Bowl Stadium 1001 Rose Bowl Dr. Pasadena, CA. 91103
April 9 Embrace the much-loved European culture of rosé. The greatest rosé wine event in Los Angeles arrives at the Rose Bowl this April. Uncork and unwind with over +30 samples of delicious rosé wines. gourmet food, and live music. Purchase includes a branded wine glass and pours of your favorite rosé. Food is available for purchase.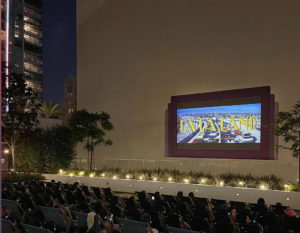 Rooftop Cinema Club 888 South Olive St. 4th floor at Level Los Angeles, CA 90014
Come early to take in the views and play table games with the city as your backdrop. Select your seats, grab a drink and snack on classic cinema concessions, available with contactless order and pickup. When the movie starts, you'll be able to live completely in those movie moments with state-of-the-art wireless headphones and an amazing view of the big screen. Concession stands offer popcorn, hot dogs, nachos, pretzels, candy, movie snacks and soft drinks. Bar partner Hi-Lo brings the best of the local LA craft beer scene, along with regional wines, and fresh spritz and mocktail concoctions.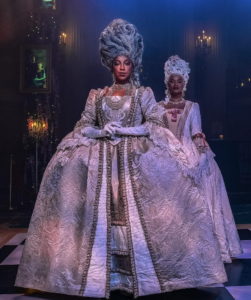 Bridgerton Experience Millennium Biltmore Hotel 506 S Grand Ave. Los Angeles, CA 90071
Amidst such sophistication, who shall rise as the diamond of the season? Find out at The Queen's Ball, an immersive Bridgerton experience transporting you to the Regency era. Prepare to mingle with other members of the Ton, and partake in an evening of music and dance featuring acrobatic performances, interactive experiences, a stunning dance show, delicious cocktails, and much more, all accompanied by the iconic Bridgerton soundtrack. Get tickets HERE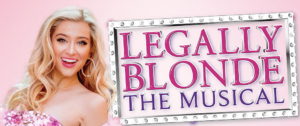 Legally Blond: The Musical The Hollywood Majestic 671 N Berendo St. Los Angeles, CA 90004
Get ready to Bend and Snap to Cupcake Theater company's Legally Blonde, the hit Broadway musical. This star-studded spectacle features a huge cast of Los Angeles theater veterans performing the story of a sorority girl at Harvard Law. But wait, there's more! American Idol's fan favorite, Margie Mays, will be starring as Elle Woods. After her phenomenal two-season run on the show, it will be Margie's first time performing such an iconic role.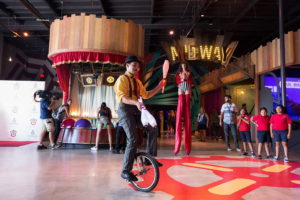 Two Bit Circus 634 Mateo St. Los Angeles, CA 90021
Billing itself as he world's first Micro-Amusement Park™, Two Bit Circus is an experiential entertainment playspace where fun-seekers of all ages can gather and play. The park promises an ever-changing landscape of immersive entertainment; including multi-person virtual reality, narrative-based escape/story rooms, indie arcades, and liberal use of lasers and robots. As a social playspace, the venues are also a launchpad for new technologies and aim to bring ideas from designers, inventors, makers, engineers, storytellers and more from concept to reality.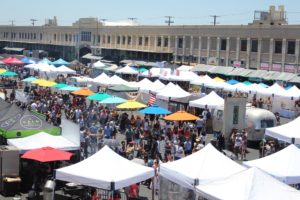 Smorgasburg ROW DTLA 777 S Alameda St. Los Angeles, CA 90021
Smorgasburg LA is the largest weekly open-air food market in Los Angeles, open each Sunday from 10AM – 4PM. Discover dozens of exciting food vendors, plus sophisticated shopping from the realms of design, craft, style, vintage, wellness, and more. A parking garage for more than 4,000 cars is available at ROW DTLA with one hour free parking. Sorry, no pets allowed.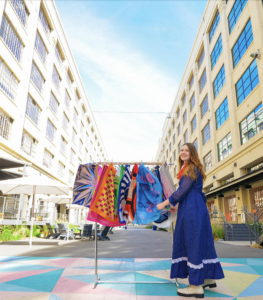 The Pickwick Vintage Show ROW DTLA 777 S Alameda St. Los Angeles, CA 90021
The Pickwick Vintage Show is back at ROW DTLA. Presenting the best In vintage from all eras, they will be featuring a great assortment of vintage clothing, jewelry, accessories, and inspiration from over 45 local vendors, They open at 10AM for early buyers, 12 noon for general admission, and will be open through 4PM. Tickets are available for purchase at the door. See show dates HERE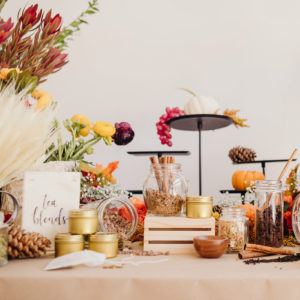 Makers Mess Workshops ROW DTLA 777 S Alameda St. Los Angeles, CA 90021
Grab a friend and come get crafty. Makers Mess is a creative art studio that offers art and design classes for kids and adults. They support artists by cultivating opportunities for them to share their knowledge with individuals, groups and companies. They not only deliver workshops, but also host events, parties, and anything that needs some added creativity. Workshops include dried floral wreath kits, wood burning kits, candle kits, and so much more.
Photo Credits:
Photo #1: Dine LA/LA Parent
Photo #2: Redbird LA
Photo #3: Brewery Artwalk
Photo #4: Wisdome LA
Photo #5: Rose Wine Festival
Photo #6: Rooftop Cinema Club
Photo #7: Bridgerton Experience
Photo #8: Legally Blond: The Musical
Photo #9: Two Bit Circus
Photo #10: Smorgasburg LA
Photo #11: The Pickwick Vintage Show
Photo #12: Makers Mess