With the holidays right around the corner, it's time to start stocking up on sweet treats. Some of your fave downtown LA bakeries and dessert shops near Circa are already rolling out their festive fare, and taking orders for their most coveted items like pumpkin pies, apple crumble, fruit tarts, and specialty cookies. Whether you're planning an elegant dessert menu or just want a comfortable cafe to savor a pastry and coffee, we've got you covered. From European-inspired patisseries to classic American donut shops – you'll find your sweet spot in DTLA. Check websites for hours, online ordering, takeout and delivery details.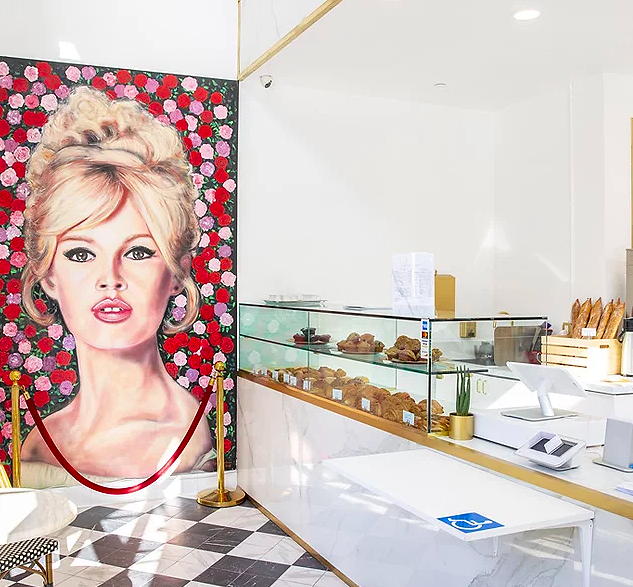 La Tropézienne Bakery 757 S Main St. Los Angeles, CA 90014
Born and classically trained in France, La Tropézienne Bakery's founders bring French savoir-faire to DTLA with the traditional taste of classic viennoiseries and pastries. Named after the famous dessert, La Tropézienne, their traditional baked goods are available all day long, including croissants, brioche, pain au chocolat, and original creations such as tasty macarons and a delicious almond and pistachio croissant.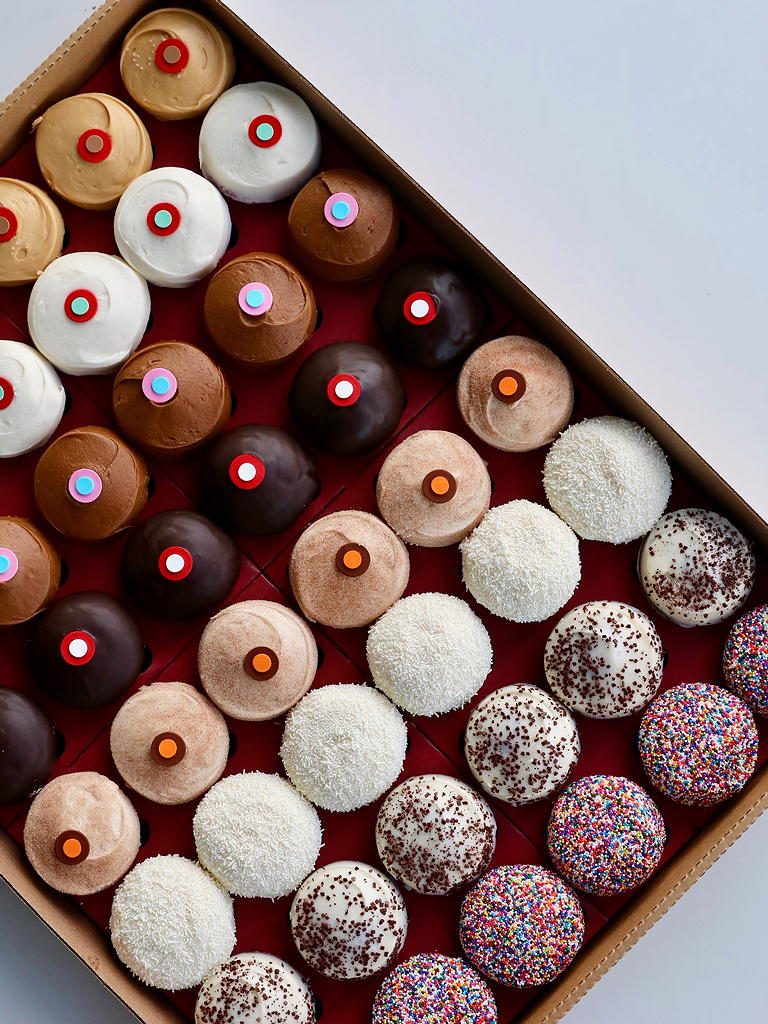 Sprinkles Downtown Los Angeles 735 S Figueroa St, Los Angeles, CA 90017
Amidst skyscrapers in Los Angeles' historic South Park neighborhood, Sprinkles bakes cupcakes for tourists, residents and office workers alike in this downtown dining destination. Sprinkles offers a variety of sweets perfect for any occasion, including cupcakes, cookies, brownies, and ice cream. Handcrafted from artisan ingredients, Sprinkles bakes fresh daily and throughout the day. Sprinkles Downtown Los Angeles also offers pickup and delivery.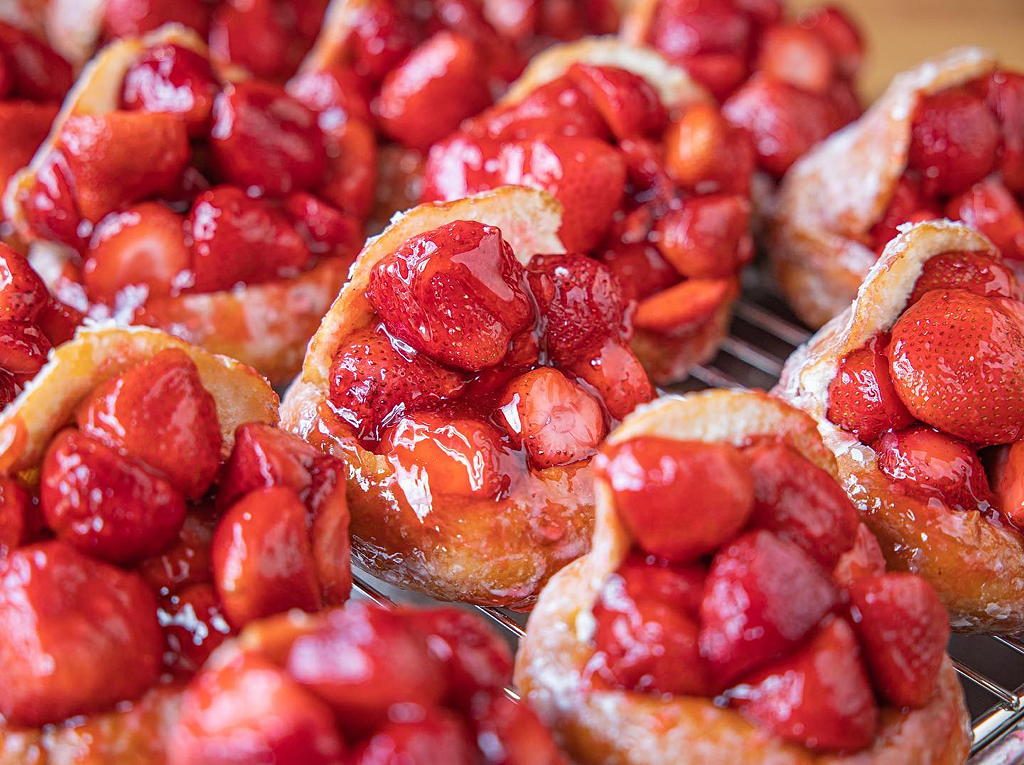 The Donut Man Grand Central Market 317 S Broadway A-1 Los Angeles, CA 90013
Jim and Miyoko Nakano opened The Donut Man in 1972 on Historic Route 66 in Glendora, California. Now after 48 years of serving the best donuts around, the couple recently opened their newest location at Grand Central Market. Known for its iconic fresh fruit donuts, especially the Fresh Strawberry Donut, The Donut Man has been featured on national media including the Today show and Food Network's The Best thing I Ever Ate. The same process, ingredients, and standards that made this small town donut shop so popular continues to this day – every donut is cut, shaped, fried, and frosted in front of the customer.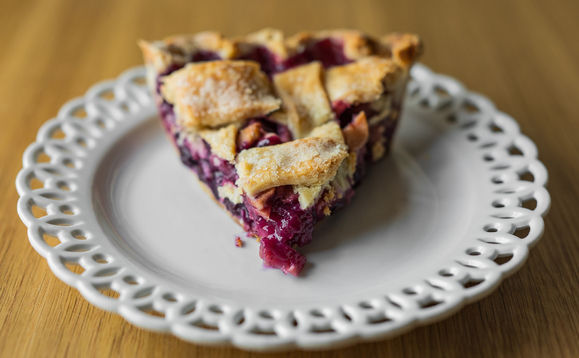 Fat & Flour Grand Central Market 317 S Broadway A-1 Los Angeles, CA 90013
Fat & Flour is a new pie and cookie shop from Los Angeles chef and author Nicole Rucker. Rucker is known internationally for her rustic desserts and has won several awards for her homespun pies, including the 2012 National Pie Championship, KCRW Good Food Pie contest, and a Star Chef award for baking. Her first cookbook, Dappled: Baking Recipes for Fruit Lovers, wss recently nominated for a James Beard Award for baking. Choose from scrumptious delights such as Almond Frangipane, Caramel Pumpkin Slice, Apple Crumble and Chocolate Chess Pie. Order online for same day pick up Wednesday thru Saturday 11am – 5 pm. Pick up location is on Hill St.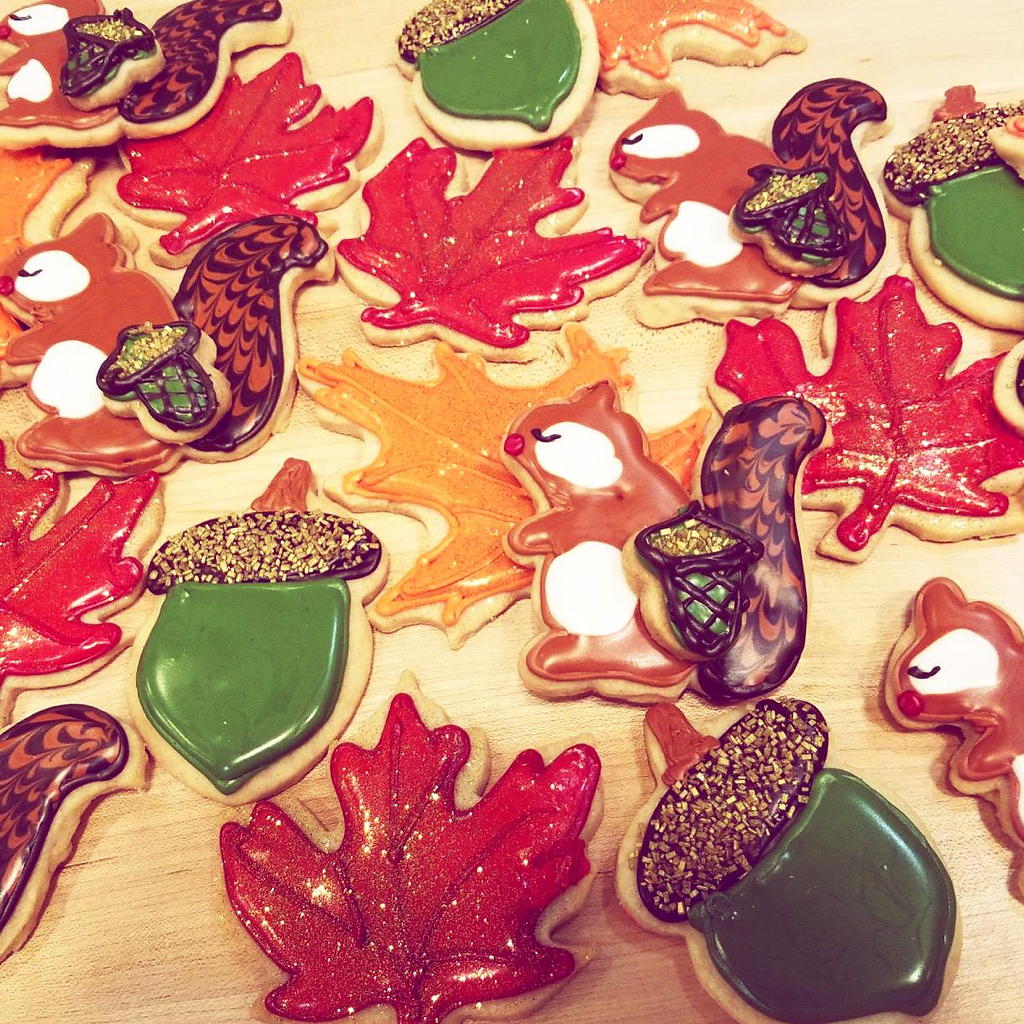 Big Sugar Bake Shop 612 South Flower St. Los Angeles, CA 90017
Big Sugar Bakeshop was founded in 2006 with the desire to be a friendly neighborhood bakery specializing in American-style baked goods and custom cakes. They continue that tradition today, baking everything from scratch using the finest ingredients, such as cage-free eggs, humanely-produced dairy from a local provider, and imported chocolate from Belgium and France. They offer vegan and gluten-free options as well. Looking for a treat with a personal touch? Big Sugar Bakeshop can print and place an edible image on cakes, cookies, and cake pops. You supply a hi res JPEG photo and they do their magic.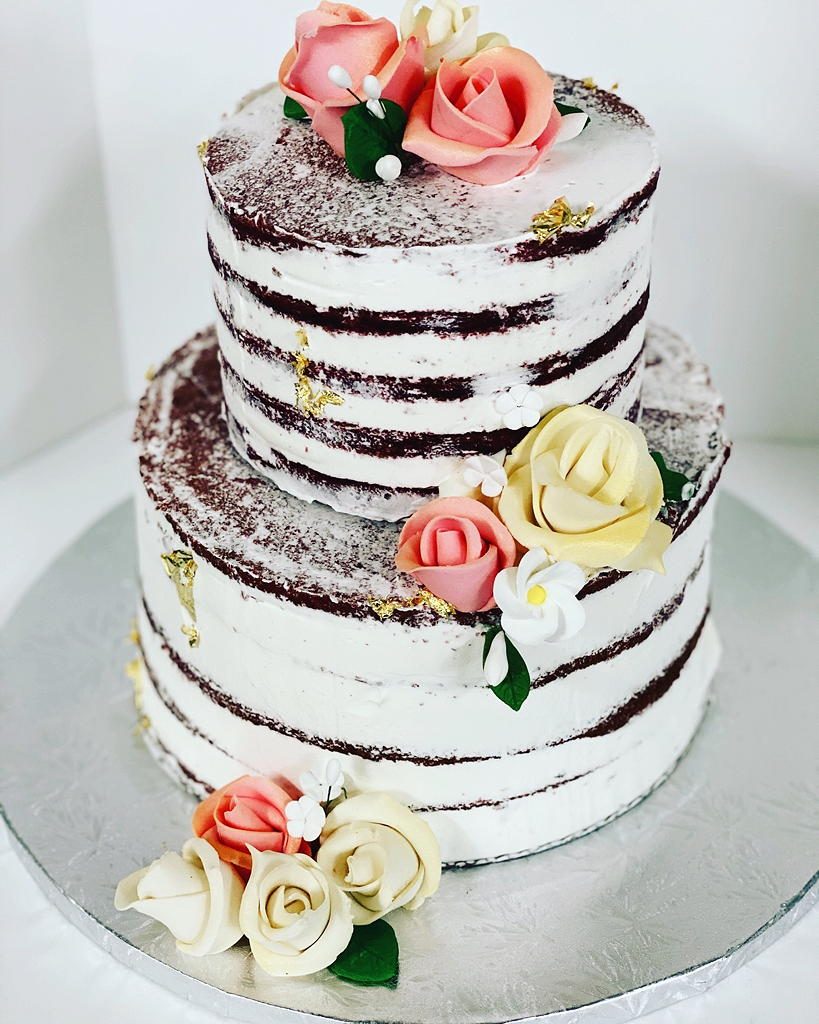 Pitchoun Bakery & Café 545 S Olive St, Los Angeles, CA 90013
Pitchoun is a family owned French bakery, pastry store and bistro, offering fresh artisan breads and home-made pastries and cakes, along with an array of healthy salads, sandwiches, hot dishes, soups, and more. Using traditional French family recipes, everything is home-made daily from scratch, using house-made starter levain and organic or local ingredients. The flavors are crisp, authentic, and clean, and all products aim for pure simplicity and high quality.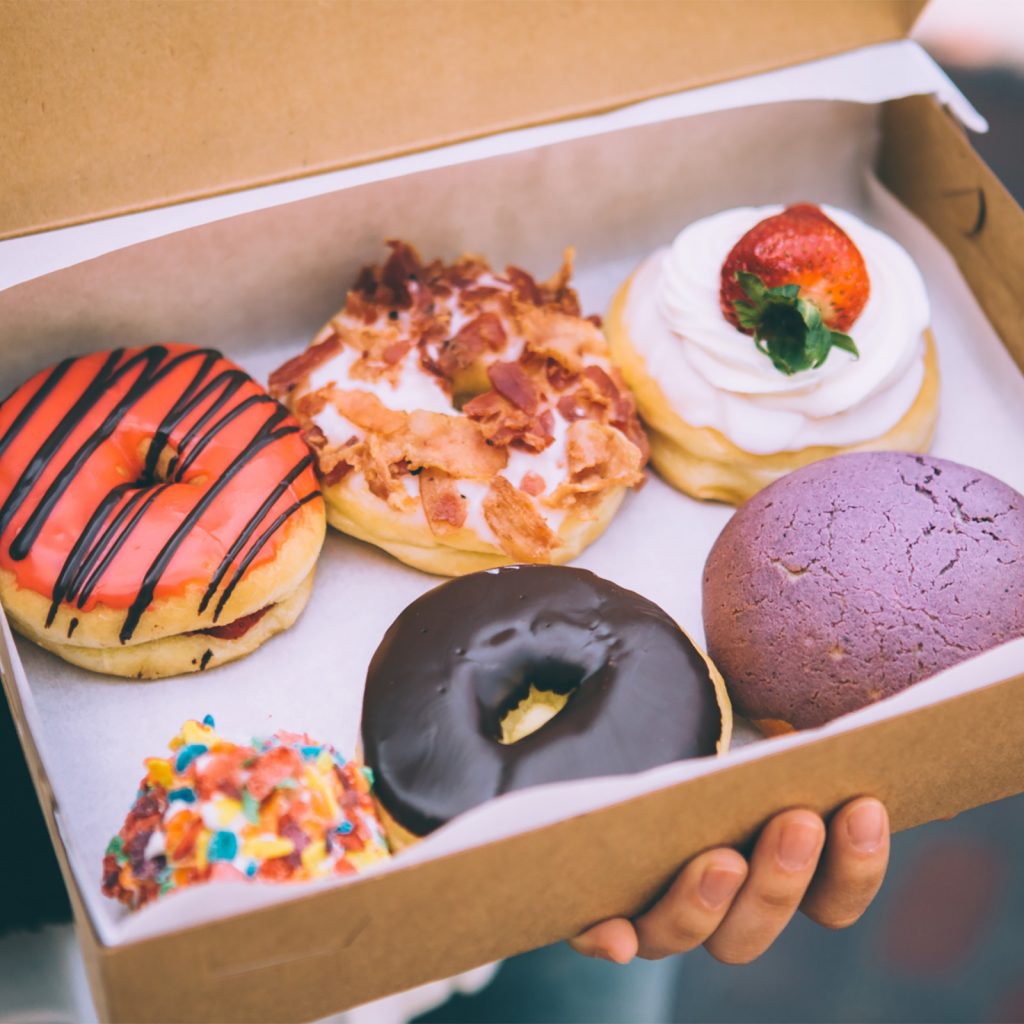 Cafe Dulce ROW DTLA 777 S Alameda Street Unit 150 Los Angeles, CA 90021
Cafe Dulce has expanded to ROW, serving the finest specialty coffees & teas, along with fresh baked goods delivered daily from their original kitchen in Little Tokyo. This local favorite is widely known for its signature hand-crafted beverages including the Vietnamese iced coffee, single origin pourovers, blueberry matcha lattes, and green tea donuts. Stop by to enjoy a little break in your morning or afternoon.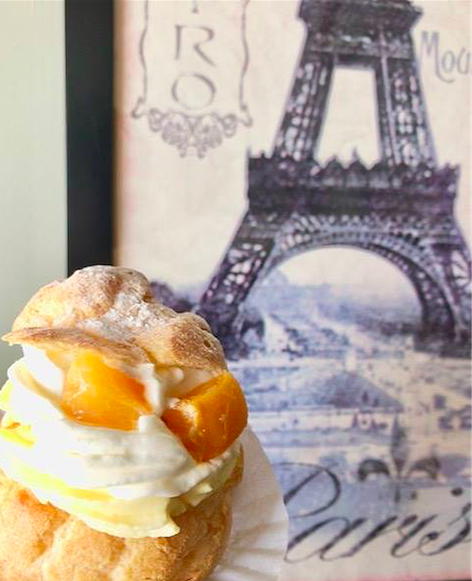 Paris Baguette 902 S Los Angeles St. Los Angeles, CA 90015
Paris Baguette is an international, premium bakery-café specializing in a yummy assortment of breads, pastries and cakes baked daily. Their mission is to bring happiness to everyone by adapting to people's ever-expanding palates with decadent, unique and sophisticated baked goods. They serve a variety of treats ranging from coffee, tea, smoothies, and frappes, to appetizing snacks, delicious cakes for all occasions, and chef-inspired sandwiches and salads.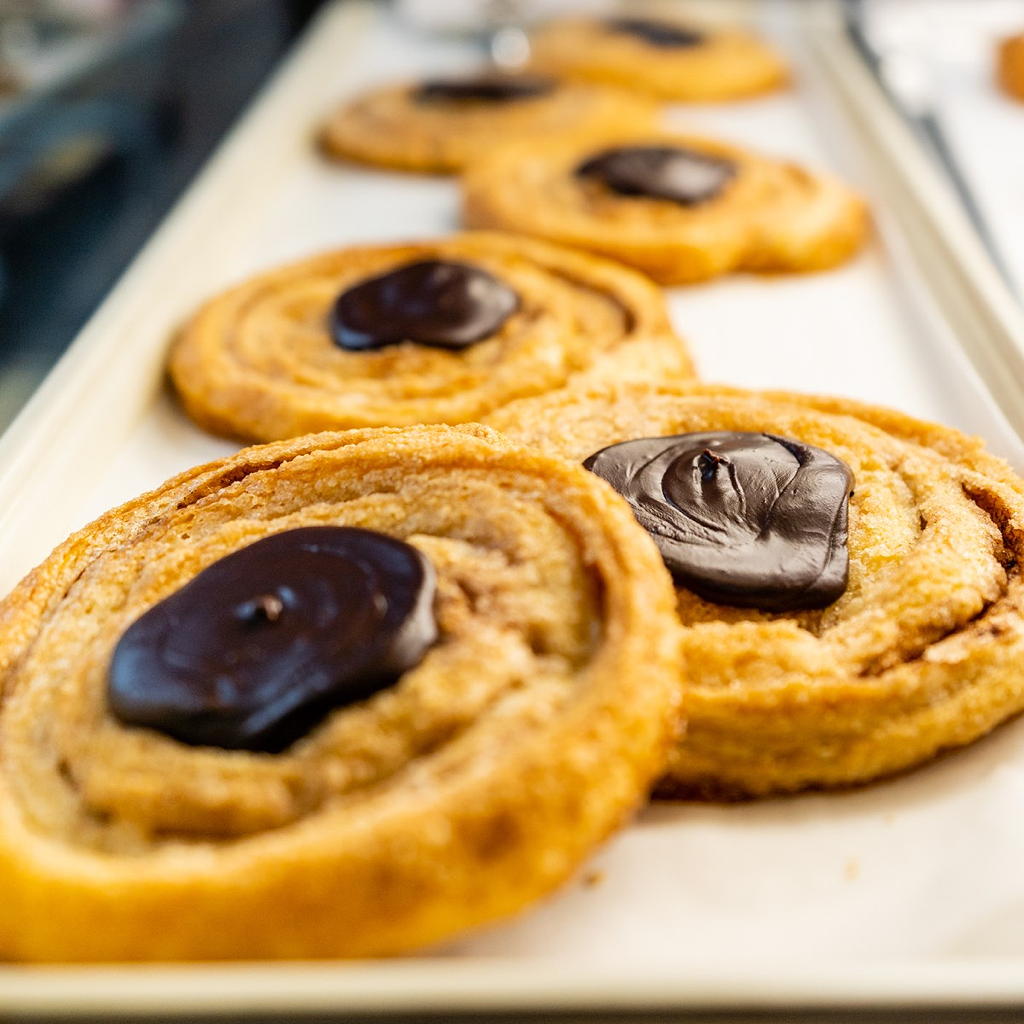 Hygge Bakery & Cafe 1106 S Hope St. Los Angeles, CA 90015
Hygge Bakery & Cafe opened their doors to give the bustling city of Los Angeles something it was missing – hygge (pronounced "hoo-gah"). Hygge is a Danish and Norwegian word for an attitude of coziness, wellness and contentment. Hygge Bakery & Cafe takes a nod to this mood with fresh pastries, cakes, coffee, and comfort. Available for takeout and delivery.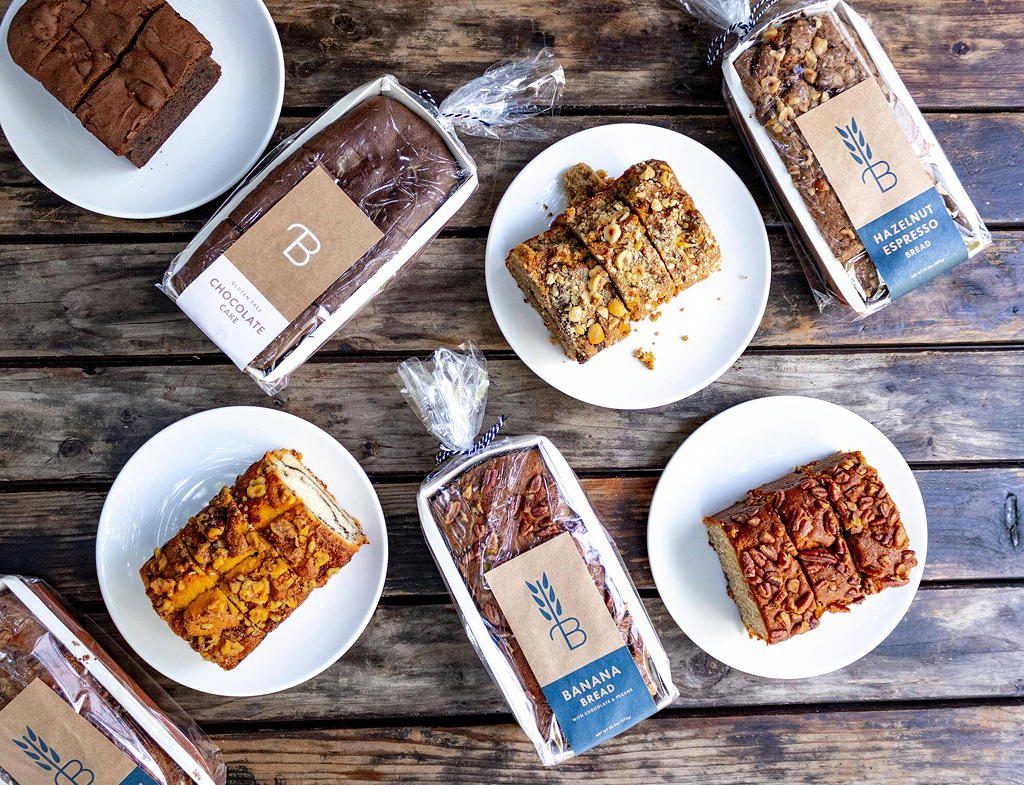 Bread Lounge Bakery 700 S Santa Fe Ave. Los Angeles, CA 90021
Since 2010, Bread Lounge has brought the art of baking to the Arts District in downtown Los Angeles. Handcrafted and baked fresh daily, they pride themselves on using only all natural ingredients: water, flour, natural yeast and salt. This European-stye bakery & cafe serves traditional European baked goods along with the flavors of Mediterranean food. Order online for pick up and delivery from their website HERE
Photo credits:
Photo #1: Cafe Dulce
Photo #2: La Tropézienne Bakery
Photo #3: Sprinkles Downtown Los Angeles
Photo #4: The Donut Man
Photo #5: Fat & Flour
Photo #6: Big Sugar Bake Shop
Photo #7: Pitchoun Bakery & Café
Photo #8: Cafe Dulce
Photo #9: Paris Baguette
Photo #10: Hygge Bakery & Cafe
Photo #11: Bread Lounge Bakery