Need some inspiration for your next outdoor adventure? Los Angeles is surrounded by some of the most spectacular scenery west of the Rockies, and many exceptional destinations are an easy drive from Circa. From the rugged beauty of Vasquez Rocks, to majestic waterfalls, secret swimming spots, and even an abandoned Bridge to Nowhere, there are places galore that may not be on your radar. Fun activities include hiking, swimming, mountain biking, and observing the local plants and wildlife. Watch for signs with visitor guidelines at all locations. Bring plenty of water and don't forget your sunscreen!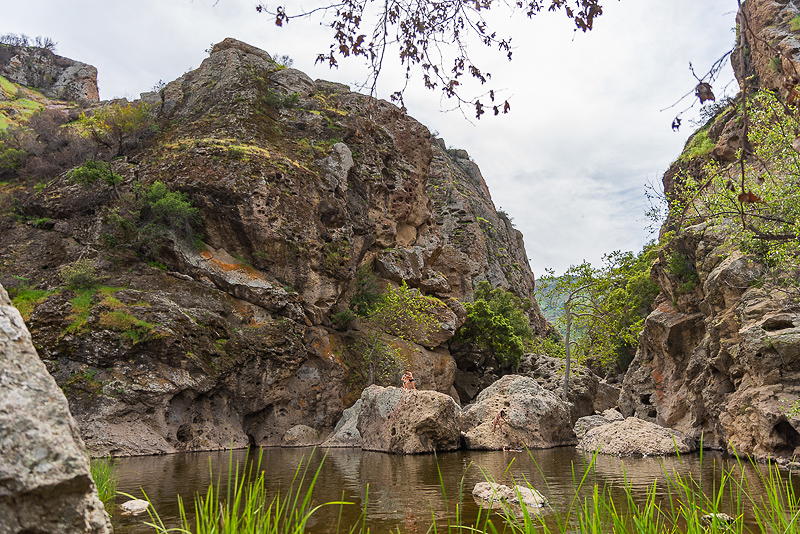 Malibu Creek Rock Pool Malibu Creek State Park
A beautiful oasis hidden in the Santa Monica Mountains, the Malibu Creek Rock Pool is a fairly large body of water surrounded by green trees and tall rocky, porous cliffs. The rocks are situated above and around the pool, hence the name, the Rock Pool. You can also roam the surrounding area of the Rock Pool to see other parts of Malibu Creek, where you'll find some good spots to relax and enjoy the tranquil sounds of the water as it flows by. We Who Roam has more information on the Malibu Creek Rock Pool hike HERE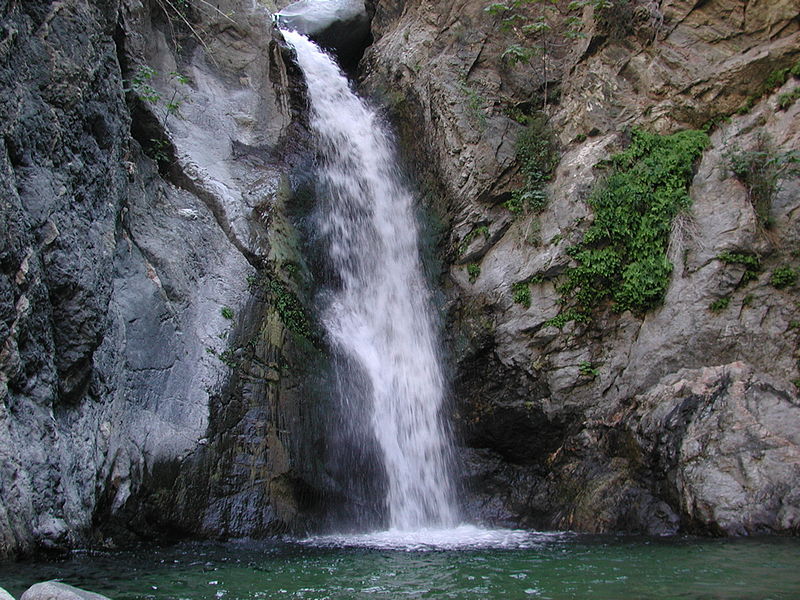 Eaton Canyon Falls Eaton Canyon Natural Area1750 N. Altadena Dr. Pasadena, CA 91107
Eaton Canyon Trail is a scenic hike to the 40-foot Eaton Canyon Falls, with beautiful views of the San Gabriel and Santa Monica Mountains. The trail has only a few hundred feet of elevation gain, but there are several stream crossings and areas of boulder-hopping and rock climbing on the way to the falls. Eaton Canyon Natural Area is a 190-acre zoological, botanical, and geological nature preserve situated at the base of the San Gabriel Mountains. Visitors can enjoy hiking trails, equestrian trails with a staging area, picnic areas, seasonal stream, rocks and minerals, various natural habitats, native plants, and wildlife.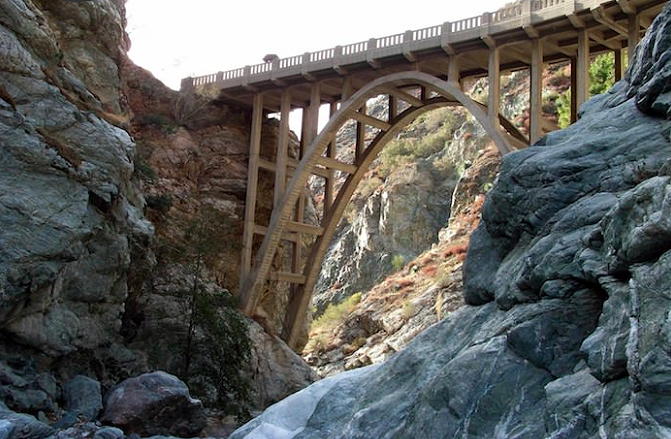 The Bridge to Nowhere Mt Baldy, CA 91759
The Bridge to Nowhere is a 120-foot high concrete arch bridge that was built in 1936, located north of Azusa in the San Gabriel Mountains. The bridge spans the East Fork of the San Gabriel River and was meant to be part of a road connecting the San Gabriel Valley with Wrightwood. The East Fork Road was still under construction when it was washed out during the great flood of 1938 and the project was abandoned, leaving the bridge forever stranded in the middle of what is now the Sheep Mountain Wilderness. This hike to the bridge features multiple river crossings, plenty of opportunities to swim, and historic sections of visible roads and tunnels. Modern Hiker has directions and more info HERE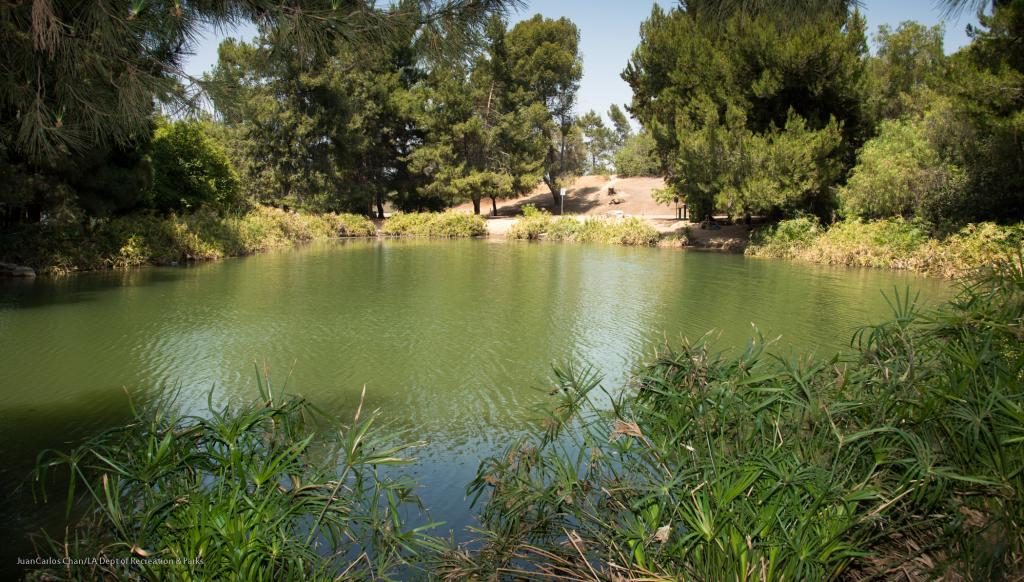 Earnest E. Debs Regional Park 4235 Monterey Road Los Angeles, CA 90032
If you're like most Angelenos, you've probably zoomed past this park just off the 110 Arroyo Seco Parkway countless times and never knew it was hiding in plain sight. Ernest E. Debs Regional Park is 300-acre urban oasis on old ranch land in the Arroyo Seco neighborhood just northeast of downtown L.A. The fourth largest park in Los Angeles, the area is home to walnut-oak woodland, grassland, coastal sage scrub, and over 140 species of birds. A five mile loop meanders through almost every section of this dog-friendly park. Along the way, you'll discover a pond where you can actually go fishing.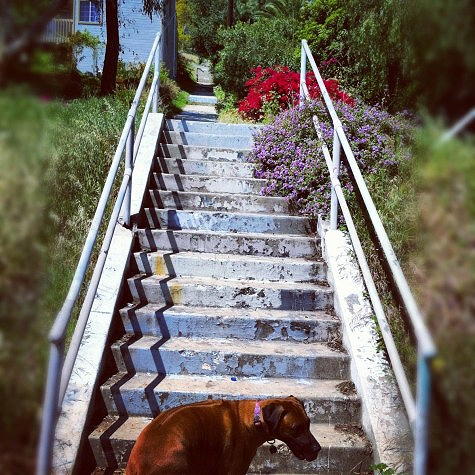 Corralitas Rail Path Allesandro Way & Lake View Avenue, Echo Park, CA 90039
The Corralitas Rail Path is a little known urban hike that follows an abandoned Pacific Electric Red Car Trolley line that used to run between downtown Los Angeles and the city of Glendale. Abandoned in 1955. this mile-long strip has been reclaimed by nature and is now a verdant woodland in the densely populated Los Angeles suburb of Silver Lake-Elysian Valley. Along the way, you'll see remnants of a 100-foot tall trestle bridge, old water/sewer infrastructure, abandoned stair platforms, and a steep hill covered with strange cement obelisks. Not recommended for night hiking.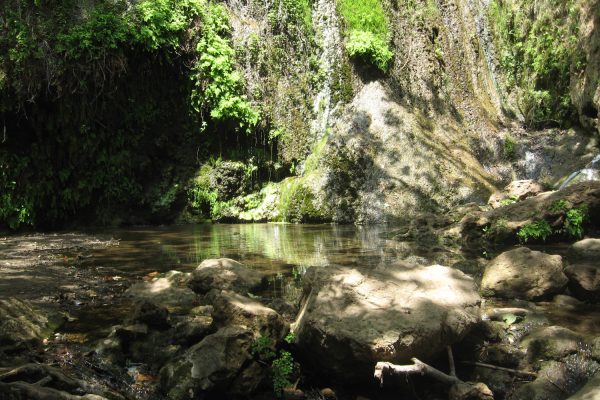 Escondido Canyon Park 27200 Winding Way, Malibu, CA 90265
At 150 feet, Escondido Canyon Falls is the tallest waterfall in the Santa Monica Mountains, accessed by a lovely and shaded trail through beautiful sage scrub. Starting from Pacific Coast Highway about a mile south of Kanan Road in Malibu, take the Edward Albert Trail through Escondido Canyon Natural Area. The trail leads hikers, mountain bikers, and equestrians 4.2 miles through oak woodland, riparian woodland, and coastal sage scrub to the spectacular, multi-tiered waterfall.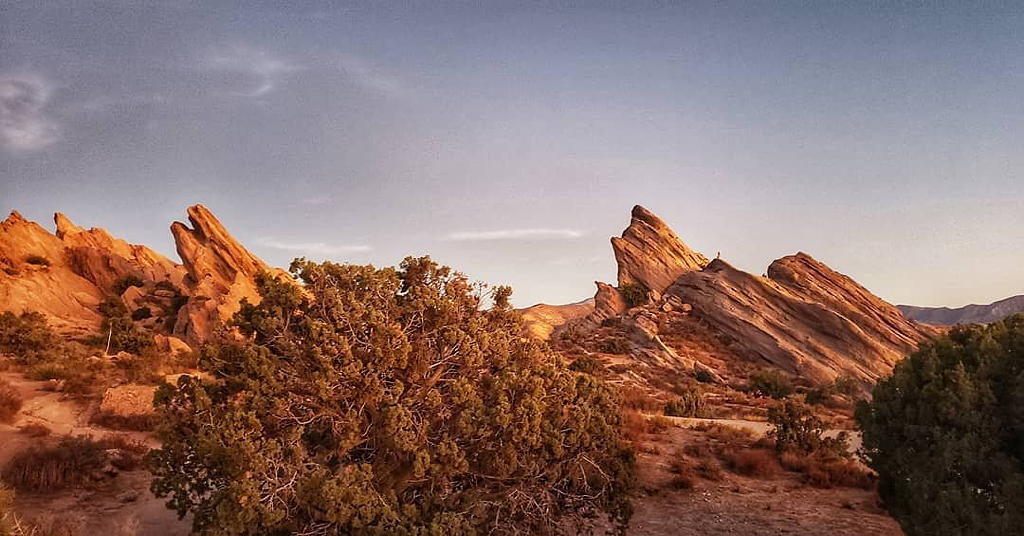 Vasquez Rocks Natural Area Park 10700 Escondido Canyon Rd, Agua Dulce, CA 91350
Located in the high desert near Agua Dulce Springs, Vasquez Rocks features 932 acres of spectacular rock formations and a seasonal stream. The rocks' history began in prehistoric times when the sandstone rocks were uplifted at a picturesque angle, showing their jagged red features. In 1874 Tiburcio Vasquez, one of California's most notorious bandits, used these rocks to elude capture by law enforcement. His name has since been associated with this geologic feature. The park is a popular hiking, picnicking, and equestrian area, and has been seen in many hit movies, commercials and television shows, including Star Trek and Star Trek: Picard.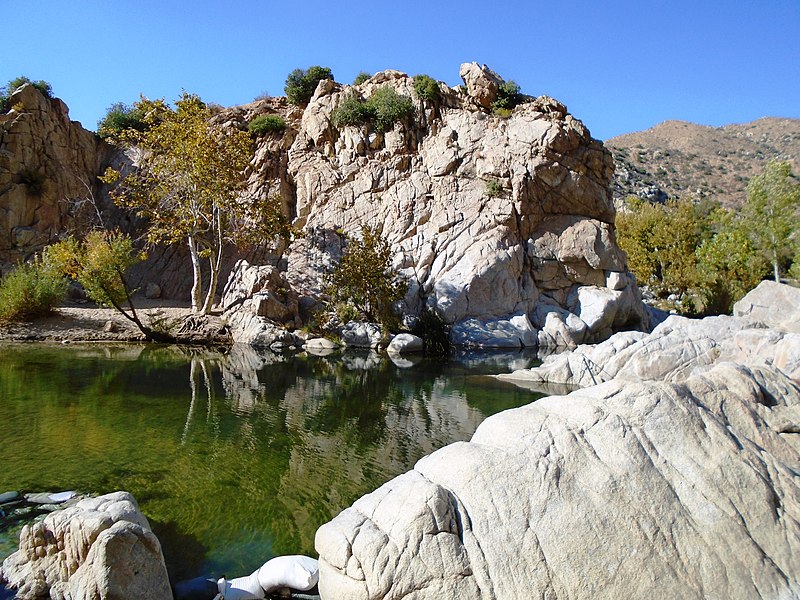 Deep Creek Hot Springs Pacific Crest Trail Apple Valley, CA 92308
This incredible aquatic oasis is located in the beautiful San Bernardino National Forest outside the city of Apple Valley. These natural springs offer both hot and cold recreational opportunities. The easiest way to get there is through the Bowen Ranch Road, which accesses the site through private land (a fee is charged). The trail descends steeply for 2 1/2 miles to the springs. An alternative route is to hike the Pacific Crest Trail east from Arrowhead Lake Road, roughly a six mile hike.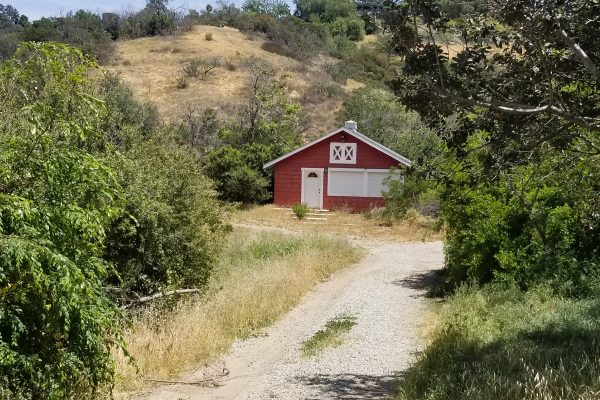 Elyria Canyon Park 1550 Bridgeport Drive Los Angeles 90065
Nestled on the southwestern slopes of Mount Washington, Elyria Canyon Park is a 35-acre nature park that provides a glimpse into the native habitat that once thrived in the hills near downtown Los Angeles. The park boasts one of the finest examples of California black walnut woodland in Southern California, with lovely trails that lead to vistas of the Los Angeles River, Griffith Observatory, and DTLA. The main entrance is located off Wollam Street in Glassell Park. Leave the paved road for a dirt path through thickets of sumac and bay laurel trees. Keep zigging and zagging until you reach a grassy bowl, where you'll find a bench and a welcoming drinking fountain. Walk a bit farther and to see a totally unexpected little red farmhouse.
Photo credits:
Photo #1: Visit Santa Clartia
Photo #2: We Who Roam
Photo #3: Wikipedia/Scott Medling
Photo #4: Modern Hiker
Photo #5: Earnest E. Debs Regional Park
Photo #6: Chris Salvano
Photo #7: Santa Monica Mountains Recreation & Conservation Authority
Photo #8: Visit Santa Clarita
Photo #9: Wikipedia/Beyond My Ken
Photo #10: Mountains Recreation & Conservation Authority