Immerse yourself in LA's fascinating heritage on a cultural walking tour. With the relaxed pace and street-level view, you'll get a different feel for the city's vibe, discover hidden neighborhood gems, and clock some great exercise. LA Conservancy offers a slew of walking tours revealing the social, cultural, and architectural history of Los Angeles, many just a short distance from Circa. Or take an insider's tour of "Undiscovered Chinatown" with the Chinatown BID, check out LA filming locations with LA Walking tours, and indulge in a delicious food tour with Sidewalk Food Tours. With all these options, you'll gain a whole new perspective when you explore LA by foot.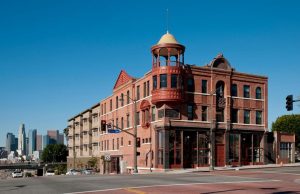 L.A. Conservancy Member September
If you've ever considered joining the Los Angeles Conservancy, the time is now. The Conservancy is celebrating their members with $5 walking tours of Union Station and Historic Downtown. Registrations must be made by September 30. This special rate is good for up to two tickets at $5 each and membership starts at only $40 a month. Members provide essential support to the Conservancy's advocacy and education efforts to preserve, revitalize, and promote culturally and architecturally significant historic places in Los Angeles County.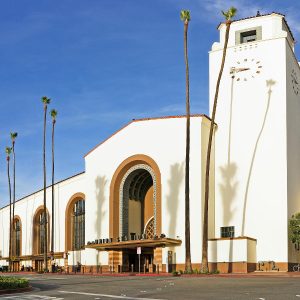 L.A. Conservancy: Union Station Walking Tour
See this beloved L.A. landmark up close, and learn how Union Station continues to evolve. Union Station was the last great railway station built during the golden age of rail travel – an exciting site of colliding community histories. On this tour, you'll visit the stunning former Fred Harvey Restaurant site and hear about the women who worked there in the 1940s, and the Ticketing Concourse and Waiting Room, where passengers purchased tickets alongside soldiers headed to war. You'll learn about the Japanese families who were deported from Union Station during the same period and how L.A.'s current Chinatown was formed in relation to Union Station's construction. Along the way, you'll see newly restored architectural details as well as famous interiors recognizable from decades of film and television spots.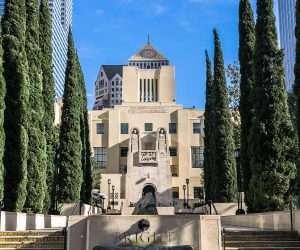 L.A. Conservancy: Historic Downtown Walking Tour
The Historic Downtown walking tour offers a great overview of downtown L.A. history and architecture, from the eighteenth century to the present. Learn about the founding of this great city, and the story of its growth, as told through its magnificent architecture. Explore some of L.A.'s most beloved landmarks, such as the Central Library, the U.S. Bank Tower, and the Bradbury Building. Discover—or rediscover—the area's unique character as you visit the areas surrounding Pershing Square, the heart of downtown.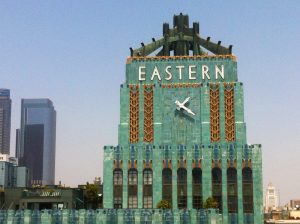 Everyone knows that L.A. is a glamorous city. But few know that true Old Hollywood glamour lies in the streets of downtown L.A. Nothing evokes Jazz Age elegance like Art Deco. Learn how it made its way to L.A., why it became such a defining architectural style, and about the craftspeople who created these soaring structures and their iconic details. Clean lines and geometric patterns proved a perfect style for L.A. in the '20s and '30s, and an extraordinary collection of these masterpieces still stands in the heart of the city. You'll step inside the entryway to the Cicada Club or the jaw-dropping lobby of CalEdison, and see many more gorgeous buildings as you experience first-hand the glamour of Old Hollywood.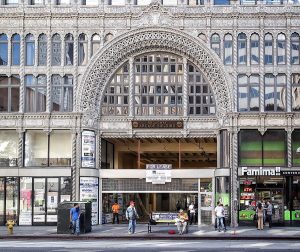 L.A. Conservancy: Past Meets Present
Stroll the streets of Spring Street and see firsthand how architectural treasures of the past have become unique, creative spaces for today. Once dubbed the "Wall Street of the West," Spring Street's Beaux Art-lined corridor has transformed through the years—but its historic buildings continue to serve the community through new uses. You'll see how a former bank became the world-famous Last Bookstore, how an abandoned streetcar terminal was transformed into an elegant apartment complex, and how other pre-1930s office buildings have morphed into popular bars, clubs, and restaurants.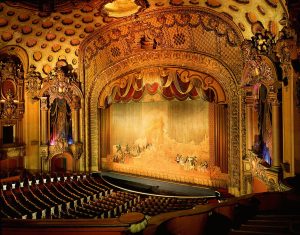 L.A. Conservancy: Broadway Historic Theatre and Commercial District Walking Tour
Before there was Hollywood, there was Broadway. This central street in Los Angeles was the original epicenter for film premiers and boasts the country's largest collection of intact historic movie palaces. On this tour, you'll visit one of these lavish architectural wonders up close and learn about the street where Hollywood history first began. You'll also hear how these theaters have continued to play a role in the changing identity of downtown L.A. and become a touchstone for a diverse array of communities and organizations.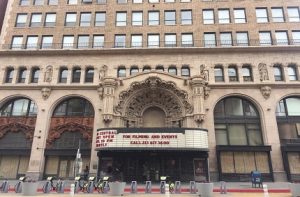 LA Walking Tours: Filming Locations
Ranked among the "Best Architecture Tours In Los Angeles To Check Out In 2023" by NOMS Magazine, LA Walking Tours offers a variety of tours covering LA's vibrant neighborhoods. The Filming Locations tour is an exploration of Hollywood history in LA and actual filming locations for many popular movies. You will tour the largest backlot in the world and watch the scenes of your favorite movie clips. Scenes including, but not limited to, La La Land, 500 Days of Summer, Blade Runner, Bosch, The Artist, The Soloist, Bridesmaids, Mr. and Mrs. Smith, Independence Day, Inception, and more.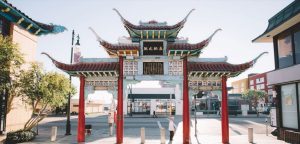 Undiscovered Chinatown Walking Tour
Visit a temple, an herbal shop, art galleries, antique stores, and more when guided to the unique treasures–not to mention great bargains–to be found in Chinatown. The walking tour will take visitors to a number of off-the-beaten-track points of interest, and will guide those interested in shopping to some of Chinatown's best bargains and its trendiest shops. See why Chinatown is touted by Sunset and Los Angeles magazines as one of the hottest destinations for urban adventurers! Wear comfortable walking shoes and be prepared to wind your way through a myriad of alleyways, plaza stalls, and classical courtyards to discover the charm of L.A.'s Chinatown.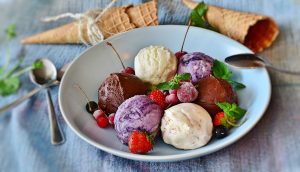 Sidewalk Food Tours: Downtown Los Angeles Food Tour
Ranked among the "11 Best Los Angeles City Tours To Get Introduced To The City of Angels" by NOMS Magazine, this guided Downtown LA Food Tour includes six unique stops showcasing the best of the growing, diverse DTLA food scene. Sidewalk Food Tours' expert foodies have done extensive and delicious research to offer you the ultimate best-of food tour of DTLA. Highlights include sampling a variety of delicious foods from the best specialty food stores, buzz-worthy spots, and ethnic eateries, and a stroll through the historic Grand Central Market with tastings from some of its most well-known vendors. Sidewalk Food Tours was inspired by a deep love of food, history, and the unique stories of city neighborhoods.
Photo credits:
Photo #1: L.A. Conservancy
Photo #2: L.A. Conservancy
Photo #3: L.A. Conservancy
Photo #4: L.A. Conservancy
Photo #5: L.A. Conservancy
Photo #6: L.A. Conservancy
Photo #7: L.A. Conservancy
Photo #8: LA Walking Tours
Photo #9: Chinatown Business Improvement District
Photo #10: Sidewalk Food Tours