Step up to the plate! Your favorite DTLA restaurants and bars are now offering home delivery and curbside pick-up. From your breakfast coffee to a luscious lunch, delicious dinner, and even wine, beer and cocktails – they've got you covered! Many LA restaurants and bars are also stepping up to the plate by providing benefits for their staff during these challenging times. Please support your local eateries and drinking establishments, and consider buying gift cards for friends and family as well.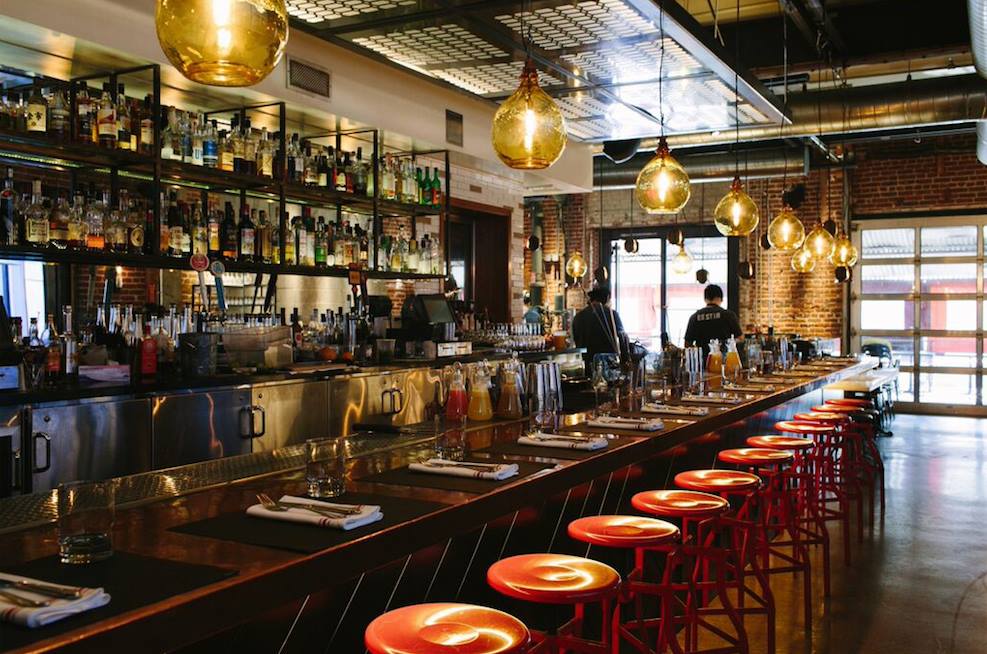 Both Bestia and Bavel are offering takeout family-style menus so that they can continue to provide health insurance benefits for their staff. Chef Ori Menashe and Genevieve Gergis will be creating new menus weekly, specifically meant to be enjoyed at home. Prepaid orders will be available for curbside pick up 3-8pm Wednesday through Sunday. Bestia is a multi-regional rustic Italian restaurant focusing on a "from scratch" approach, offering house-made charcuterie, in addition to handmade pastas and pizza made in an Acunto oven. On the pastry side, Gergis' desserts focus on a clean and simple approach to create a daily changing menu that is centered on the freshest, most local ingredients possible.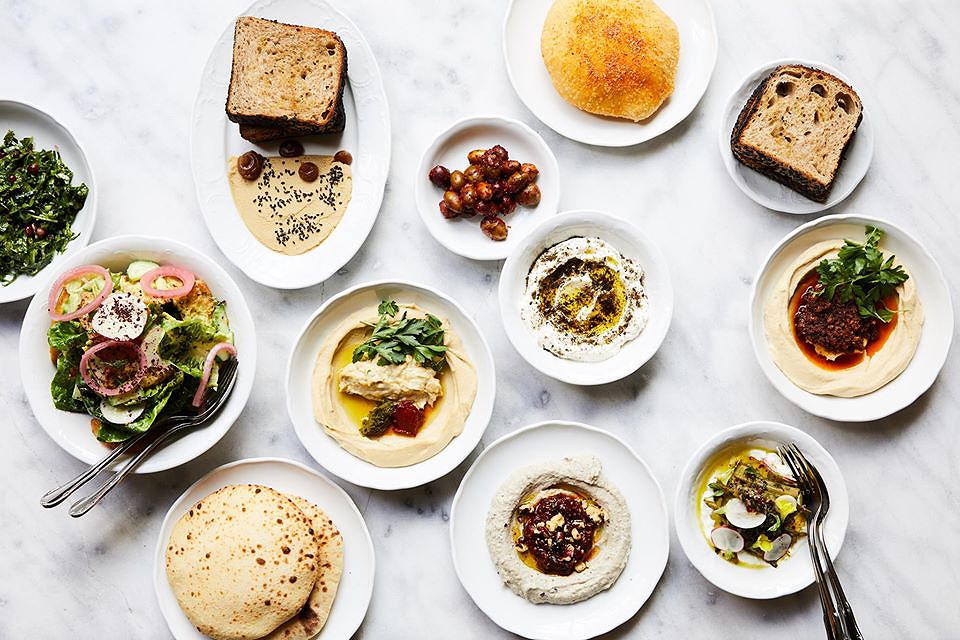 Located in Downtown Los Angeles' Arts District, Bavel is a Middle Eastern restaurant from Bestia's Chefs Ori Menashe and Genevieve Gergis. With family roots in Israel, Morocco, Turkey, and Egypt, Ori and Genevieve always wanted to open a restaurant that showcases the cuisines of their family lineages, bringing together the flavors and dishes they grew up with. The name Bavel stems from the story of Babel, from the original Old Testament. The story of Bavel is from a time when the Middle East was one. The people of Babylon came together to build a tower to heaven, but God didn't want the tower to succeed. He gave the people different languages so they could no longer communicate and work together. When Ori and Genevieve read this story, the word Bavel resonated with them, because it was written during a time when everything was one.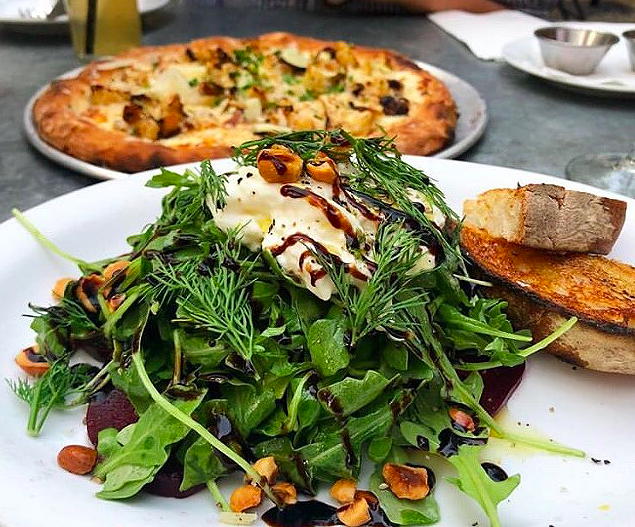 Zinc Cafe & Market is offering take-out and delivery services. Breakfast, brunch, lunch, and dinner are available, and their marketplace has an abundance of prepared foods such as salads, entrees, appetizers and desserts to enjoy at home. Please call the store to place a take-out order or use the EZ Cater link to order family size meals for delivery!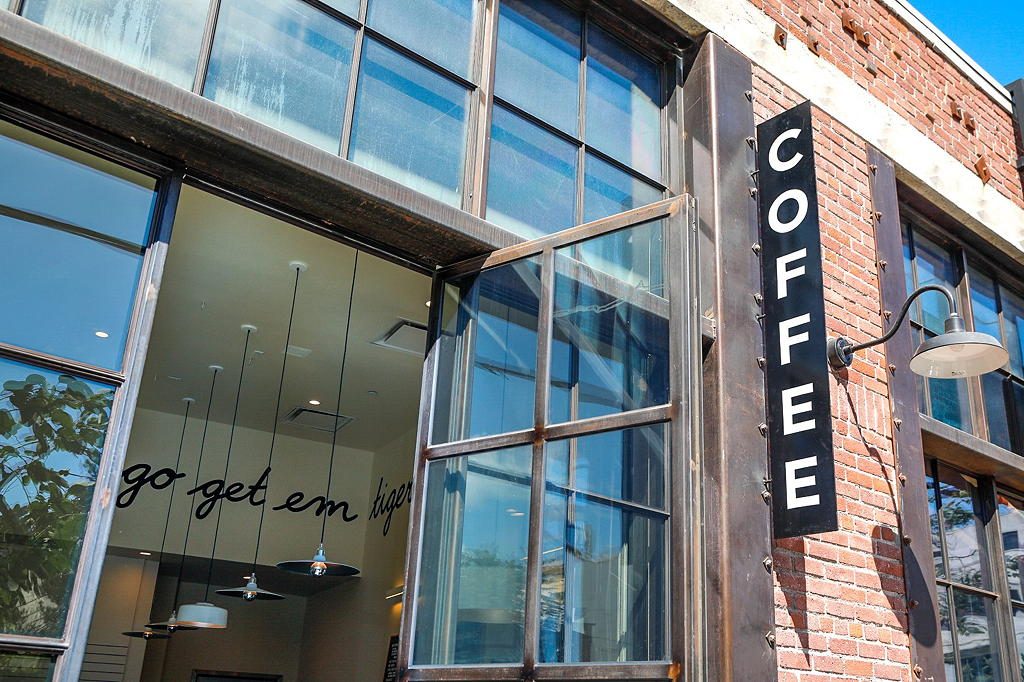 Stock up on staples at Go Get Em Tiger, sister shop to G&B Coffee. Go Get Em Tiger has defined itself naturally by the way in which coffee, food, and community intersect fluidly. They are offering take-out and delivery of coffee and pantry items such as Clover Whole Milk, Oatly Oat Milk, ranch farm eggs, a variety of rice and dried beans, breads, granola and more.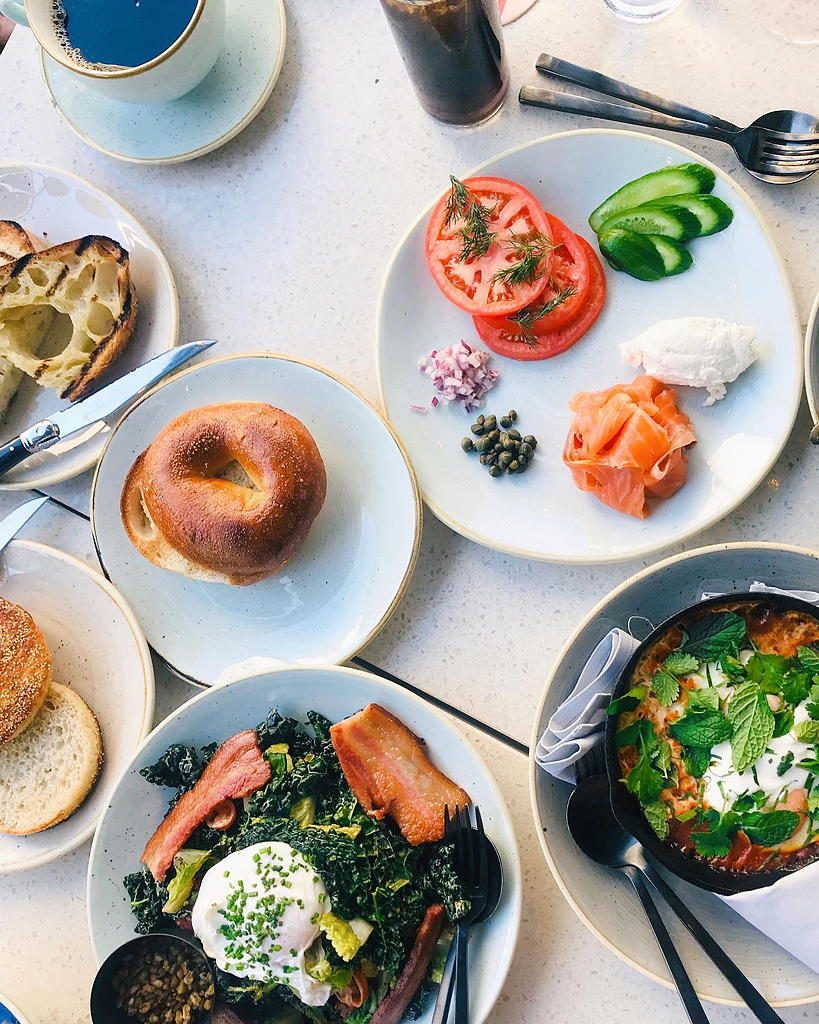 DTLA's Red Herring is offering takeout, curbside pickup, and delivery from 11am to 9pm daily. Founded by husband and wife team Chef Dave Woodall and Alexis Martin Woodall, Red Herring offers Refined New American cuisine with global influences. They are currently accepting phone orders at 213-375-3290. Food delivery app services are still underway, but they recommend checking their Instagram page for more info.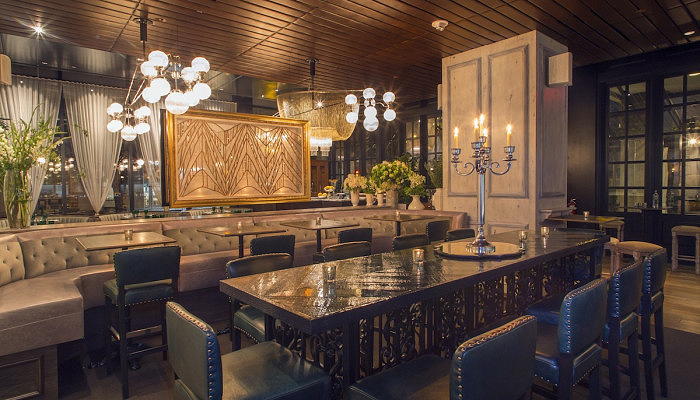 Faith & Flower is a contemporary Los Angeles restaurant located in the Watermarke Tower in DTLA's South Park district. The restaurant's name pays homage to the two major Renaissance periods – the 1920s and modern day – that have fundamentally shaped the Downtown Los Angeles community. "Flower" refers to the street on which the restaurant lies today, and "Faith" for the street's alleged name during the early 1920s. Inspired by a global influence of flavors and techniques, complemented by the use of a wood-fired oven and pristine raw bar, the menu redefines Californian rustic cuisine. Brunch, lunch & dinner menu items are available for delivery and pick up. Call 213-239-0642 or email info@faithandflowerla.com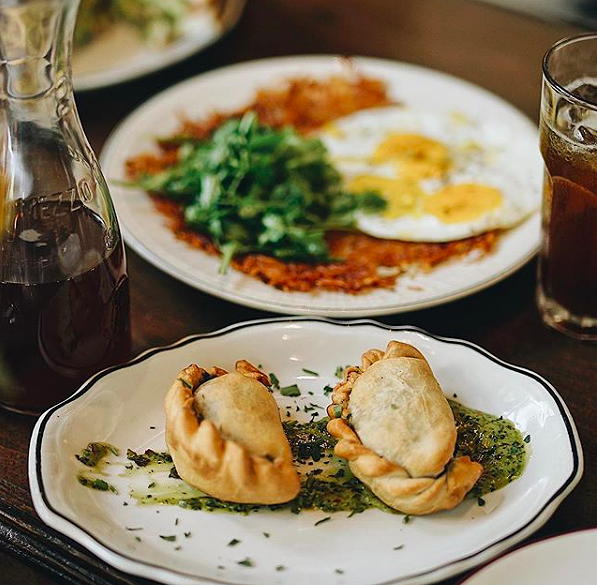 Barcito is an entrepreneur-owned and operated Argentine-style bar & eatery offering small plates and cocktails, located on the corner of 12th & Grand in Downtown LA's South Park just 3 blocks from Staples Center. Barcito is currently open for takeout/delivery, offering full menu, pantry goods, natural wine, and craft beer.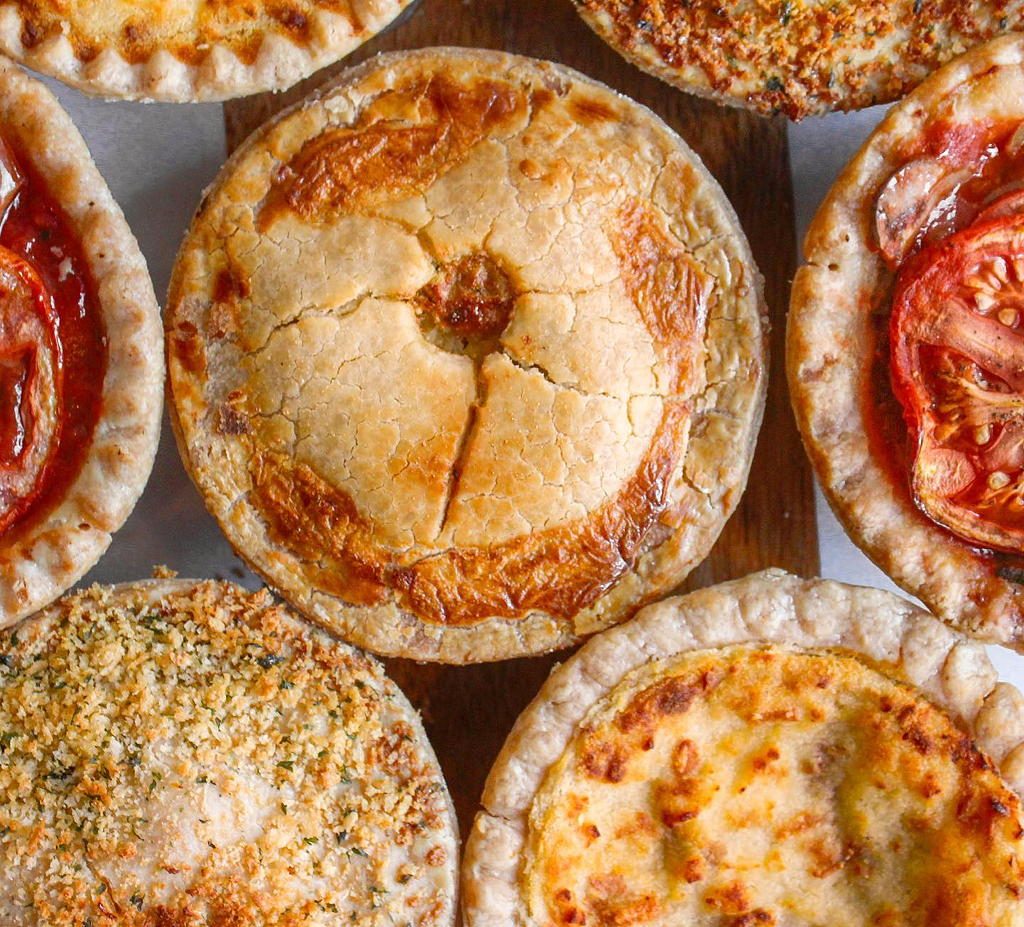 Free Delivery from The Pie Hole
Get your comfort food fix from The Pie Hole – delivered right to your door! Just place your order on their website or with one of their delivery partners to claim your sweet deal. Curbside handoff is available at the Arts District and Hollywood locations. The Pie Hole bakes sweet and savory pies from scratch, by hand, using only the highest quality ingredients. Pie is served by the slice, individual sized savory pies, and whole pies to order, along with their signature, specialty coffee program.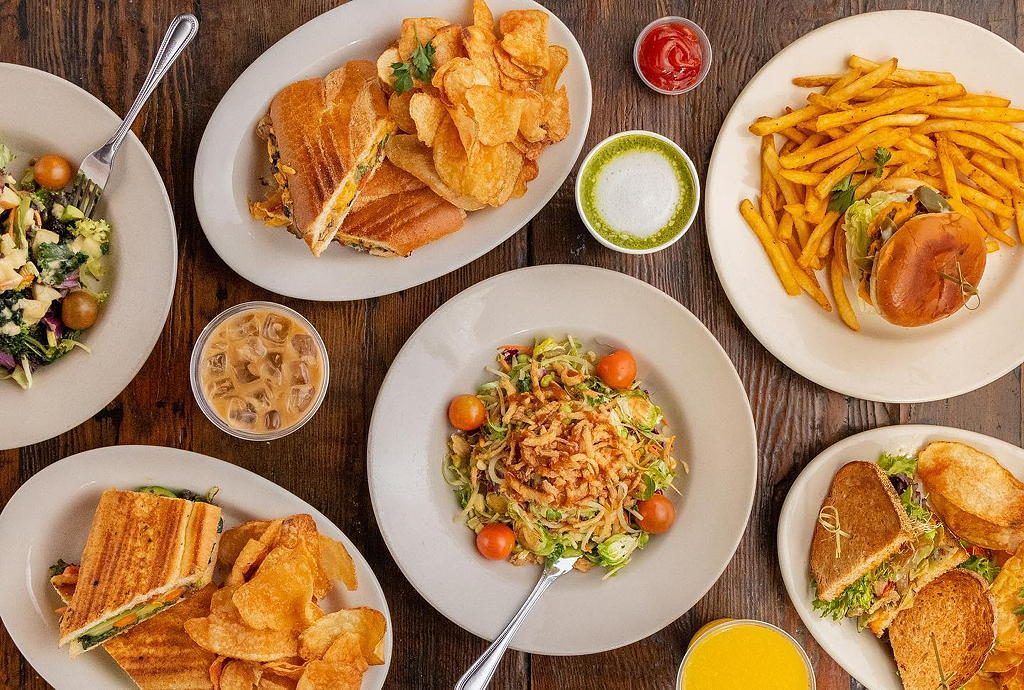 LA Cafe offers all day and all night delivery in Downtown LA. Call (213) 612-3000, or order online. LA Cafe strives to give you the freshest and best experience for your health and enjoyment. They use organic ingredients whenever possible, and all natural meats, roasted in-house. Soups, sauces and salad dressings are made from scratch. Vegan and gluten-free options are available.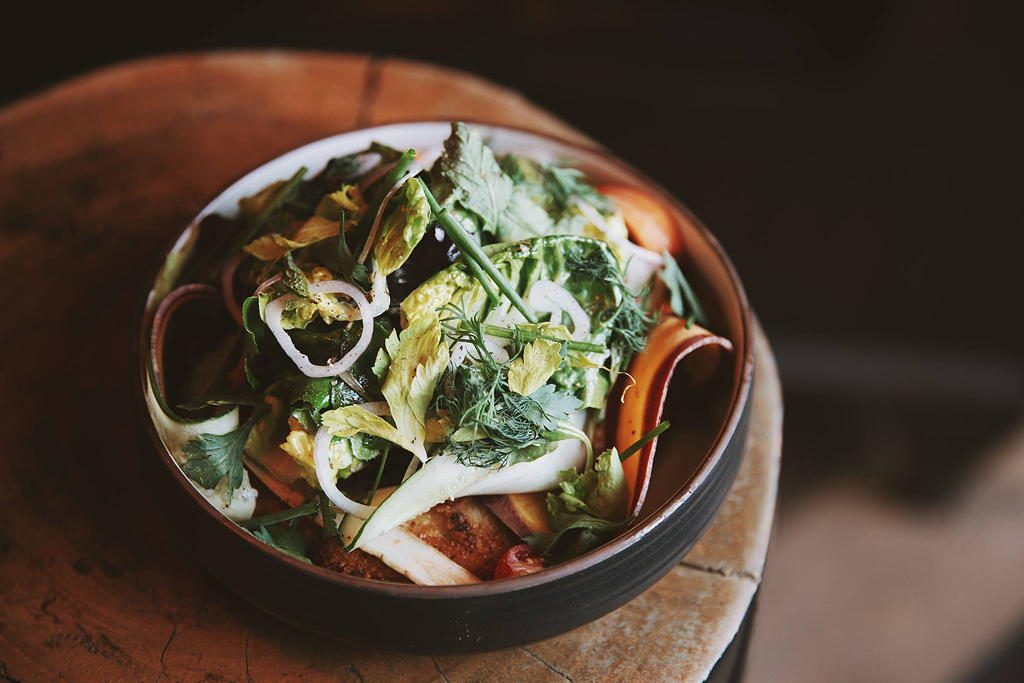 Here and Now is offering food, beer and wine delivery through their partners at Postmates. Voted one of the Best Bars in America in 2019 by Esquire magazine, Here and Now is a lively eatery and bar with train-style booths, swank travel-inspired drinks, and a playful small plates menu. Click HERE to order directly through their point-of-sale for pickup and delivery.
Photo credits:
Photo #1: Bestia
Photo #2: Bestia
Photo #3: Bavel
Photo #4: Zinc Cafe & Market
Photo #5: Go Get Em Tiger
Photo #6: Red Herring LA
Photo #7: Faith & Flower
Photo #8: Barcito
Photo #9: The Pie Hole
Photo #10: LA Cafe
Photo #11: Here and Now