Now that the weather is getting warmer, there's nothing quite as satisfying as an ice cold beer! Thanks to the passion and dedication of local brewers and suds lovers with a mission, our city is awash in topflight craft breweries. From great lagers to awesome ales, sumptuous stouts, and hoppy IPAs, you'll find it all in DTLA. And now is the perfect time to support local businesses, while getting your beer buzz on! Local breweries are offering pick up and delivery, so you can chill with your favorite brew whenever the spirit moves you!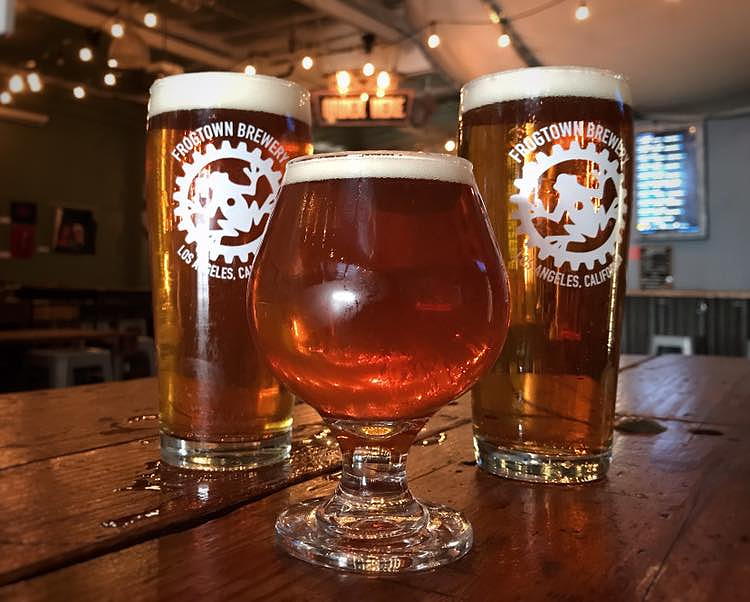 Frogtown Brewery 2931 Gilroy St. Los Angeles, CA 90039
An independent craft brewery and tap room along the L.A. River, Frogtown Brewery is owned by long time friends and home brewers Adam and Mike, who had the crazy dream to one day open their own brewery. After many years of hard work and planning, they finally made Frogtown Brewery a reality! Although the taproom is currently closed for on-site beer consumption, Frogtown Brewery is offering some fun flavors including Painkiller Milkshake, Nebula Fog, and more for pick up at the brewery or delivery within a 10-mile radius.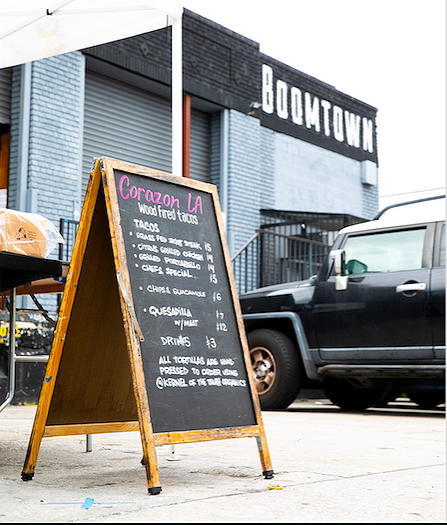 Boomtown Brewery 700 Jackson St, Los Angeles, CA 90012
In the mid-1800s, the boomtowns of California were points of convergence for those lured by potential riches and discovery. Today, Los Angeles maintains a similar allure for those who move in every year to pursue their dreams. Boomtown Brewery was founded to speak to that audience and showcase their commitment to the arts and the DTLA Arts District. Boomtown Brewery's taproom may be temporarily closed, but you can order online for safe pick up at their loading dock daily from 12-7 pm. And if you're working up an appetite, Corazon La sets up shop every Taco Tuesday from 12-6pm with wood fired meats & tortillas made to order from fresh masa.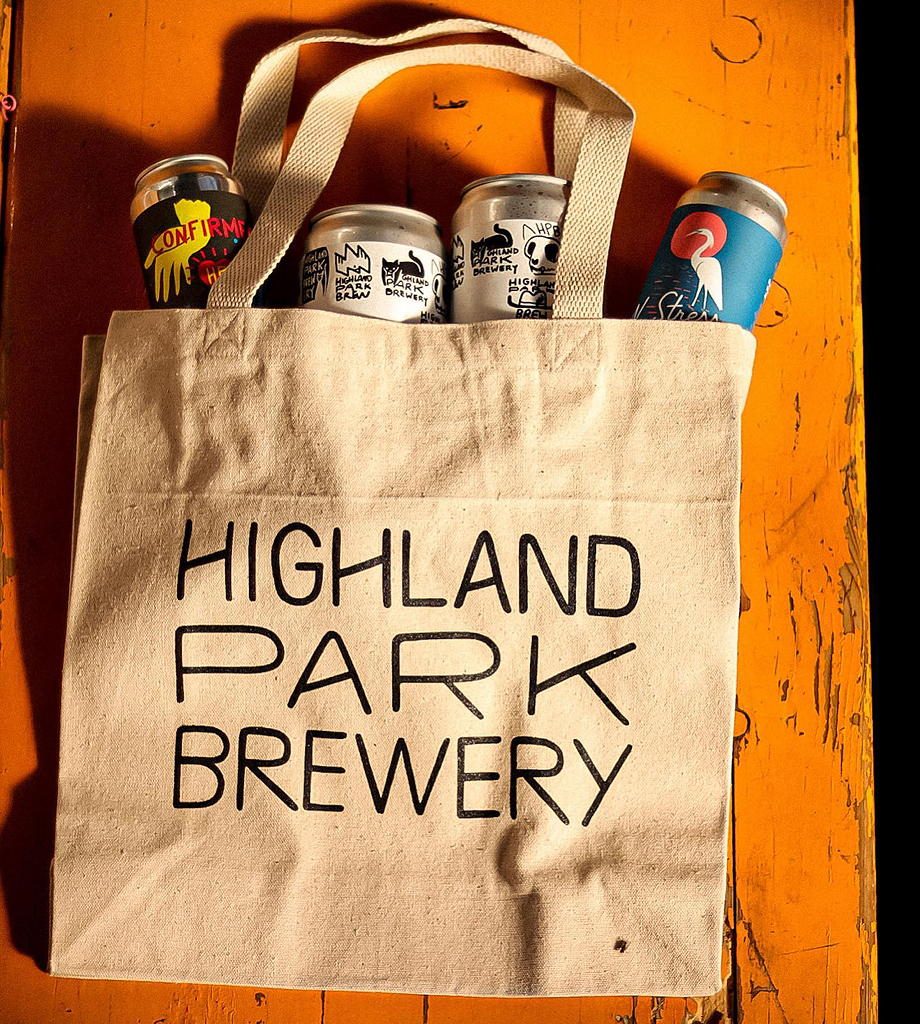 Highland Park Brewery 1220 N Spring St. Los Angeles, CA 90012
HPB, as the brewery is affectionately known, was founded with the goal of making excellent beer in LA, focusing on fresh hoppy beers, lagers, and mixed culture fermentation, using local ingredients. The tasting room is currently closed, but HPB has recently expanded their delivery zones. If you're not in their zone, you can also pick up your order from their Chinatown location. HPB is also offering produce boxes from Thao Family Farms, burgers, and other beer-friendly food to go. Check HERE for delivery and pick up options.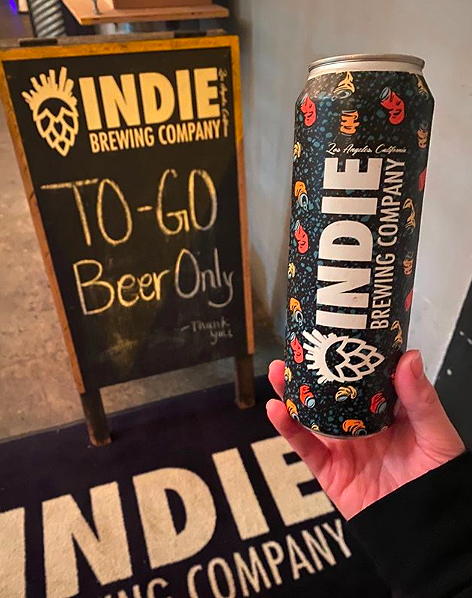 Indie Brewing Company 2350 Sunrise St, Los Angeles, CA 90023
Indie Brewing Company was founded by four guys who set out to give L.A. amazing local beer and the tasting room it so deserves – a casual spot where people could hang out with other beer lovers and watch bands, talk about sports, and maybe even do a little trivia night. Located in Boyle Heights, Indie Brewing Company's tasting room is now open for to-go beer from 12-7 pm. If you prefer curbside pickup, please call the brewery when you arrive at 323-354-4285.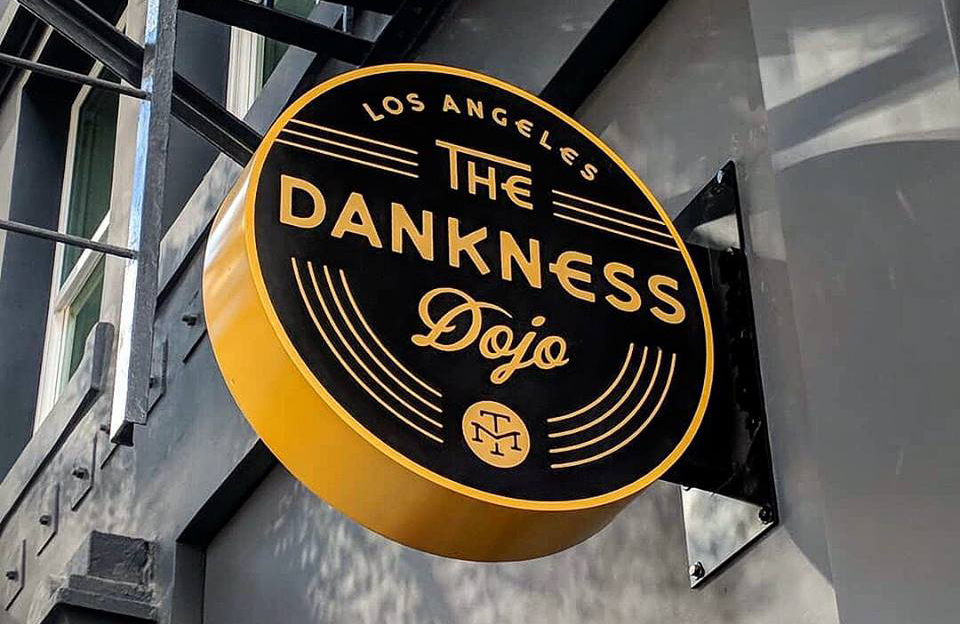 Modern Times Dankness Dojo DTLA 832 S Olive St, Los Angeles, CA 90014
While on-premise consumption of beer and food is temporarily suspended, Modern Times Dankness Dojo DTLA is offering to-go pickups for beer, food, and coffee, including beer shipping in California, and merch and coffee shipping nationwide. They are also making coffee & pastry donations for frontline nurses. You can find your way to all to-go sales, shipping details, merch, and donation to frontline nurses HERE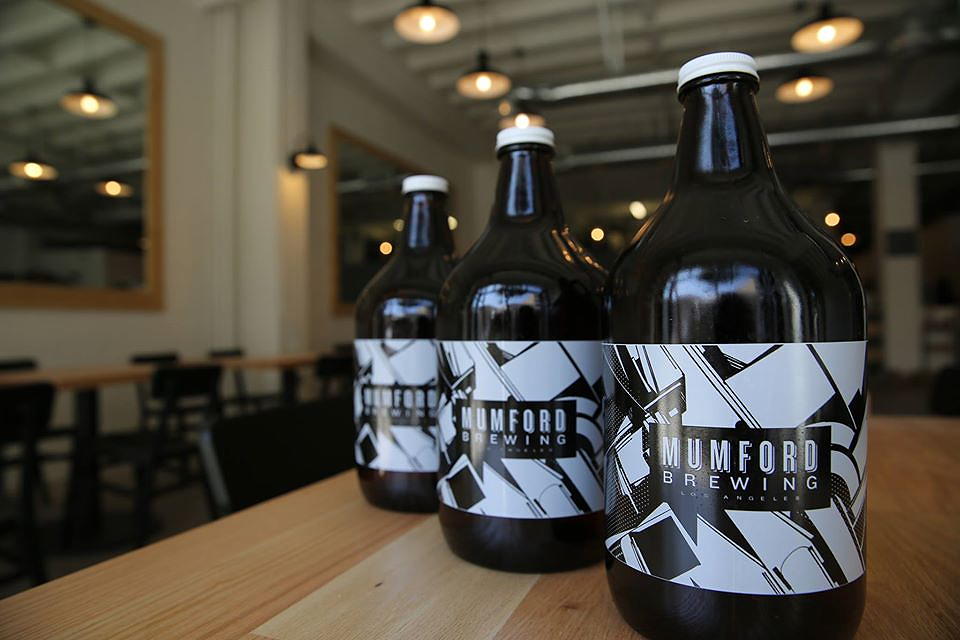 Mumford Brewing 416 Boyd St. Los Angeles, CA 90013
Located in DTLA's Little Tokyo, Mumford Brewing is a microbrewery and tap room, serving a small offering of various snacks. Although the taproom is currently closed, Mumford Brewing is offering to-go beer sales out of their window on Boyd Street. To stay ahead of the game, you can pre-order online and pick up in advance via their website.
Photo credits:
Photo #1: Image courtesy of Highland Park Brewery
Photo #2: Image courtesy of Frogtown Brewery
Photo #3: Image courtesy of Boomtown Brewery
Photo #4: Image courtesy of Highland Park Brewery
Photo #5: Image courtesy of Indie Brewing Company
Photo #6: Image courtesy of Modern Times Dankness Dojo DTLA
Photo #7: Image courtesy of Mumford Brewing