Take a break for breakfast! Your favorite DTLA cafes and coffee spots are now open for pick up and delivery! Celebrate the weekend with scrumptious Belgian waffles smothered in fresh fruit, order up some wholesome baked goods to accompany your morning coffee, or indulge in a platter of eggs and tater tots with all the toppings! By supporting local restaurants, you're helping to keep our amazing DTLA restaurant community alive and thriving. Check online for delivery and pick up details. Bon Appetit!
Poppy + Rose 765 Wall St. Los Angeles, CA 90014
Featured on LA Weekly's Best of L.A. Food & Drink, Poppy + Rose is inspired by the country kitchens we all know and love. A collaboration between Diana Yin and Chef Michael Reed, the restaurant serves classic American diner fare prepared with honest ingredients. Their signature Fried Chicken & Waffles are made with free-range Mary's chicken and a Belgian-style waffle. Biscuits are baked from scratch every morning with real butter, and fries are hand cut from fresh Kennebec potatoes. Order ahead for curbside pick up.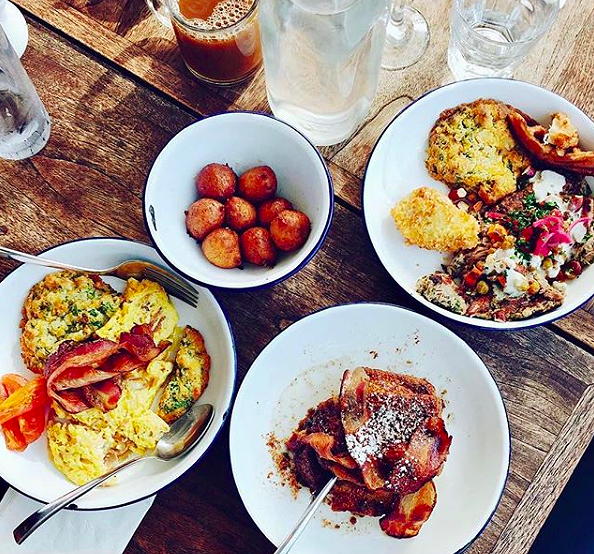 ediBOL 300 S Santa Fe Ave. Ste. Q, Los Angeles, CA 90013
ediBOL is a fun eatery in the DTLA Arts District offering artisan BOLs – handcrafted foods & flavors in a bowl. ediBOL is now offering meal kits so you can prepare their classics and create some tasty new bowls at home! Brunch bols feature French toast custard, roasted garlic & herb pork hash, chicken & waffles, and baked eggs with chorizo and tomatillo crema. Other menu items include lemon ricotta fritters, warm golden oats, and Stumptown coffee. Order ahead for pick up.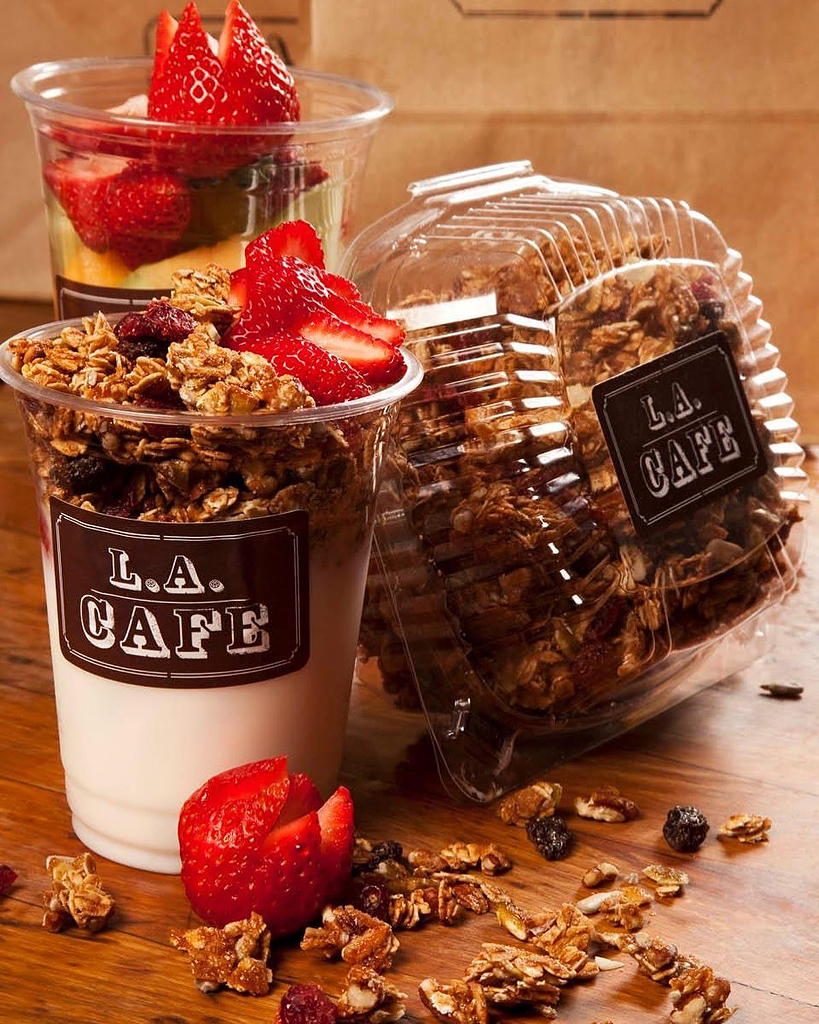 L.A. Cafe 639 S Spring St, Los Angeles, CA 90014
Located in the Spring Towers Lofts, L.A. Cafe is open 7 days a week for delivery, takeout and curbside pick up. They make all their food fresh daily from scratch using the best ingredients such as local eggs & produce, and garden fresh herbs. Breakfast menu includes Belgian waffles, chicken & waffles, breakfast tacos & tortillas, and tater tots with all the toppings. Vegan, vegetarian and gluten free options are available as well.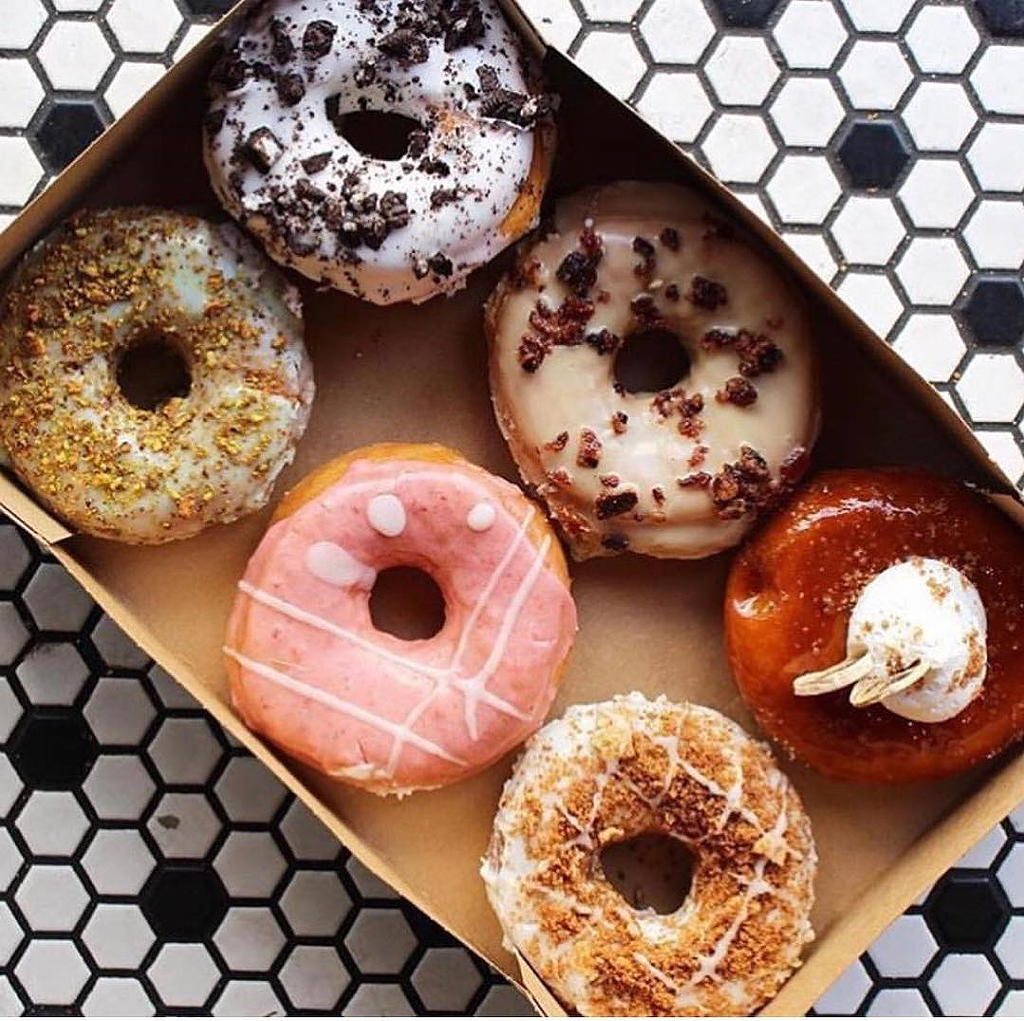 Birdies 314 W Olympic Boulevard Los Angeles, CA 90015
Birdies LA is a fresh new casual dining restaurant with its flagship location in Downtown Los Angeles. The concept is simple: Fresh, fun, all natural food, served fast. Artisanal donuts are made hourly, and their free-range fried chicken will be a treat you can expect on a simple menu of Americana classics reimagined with a modern twist. Birdies also features an ever changing offering of rotating specials, Intelligentsia coffee creations, and an in-house brewed Birdies brand coffee. Available for takeout and no contact delivery.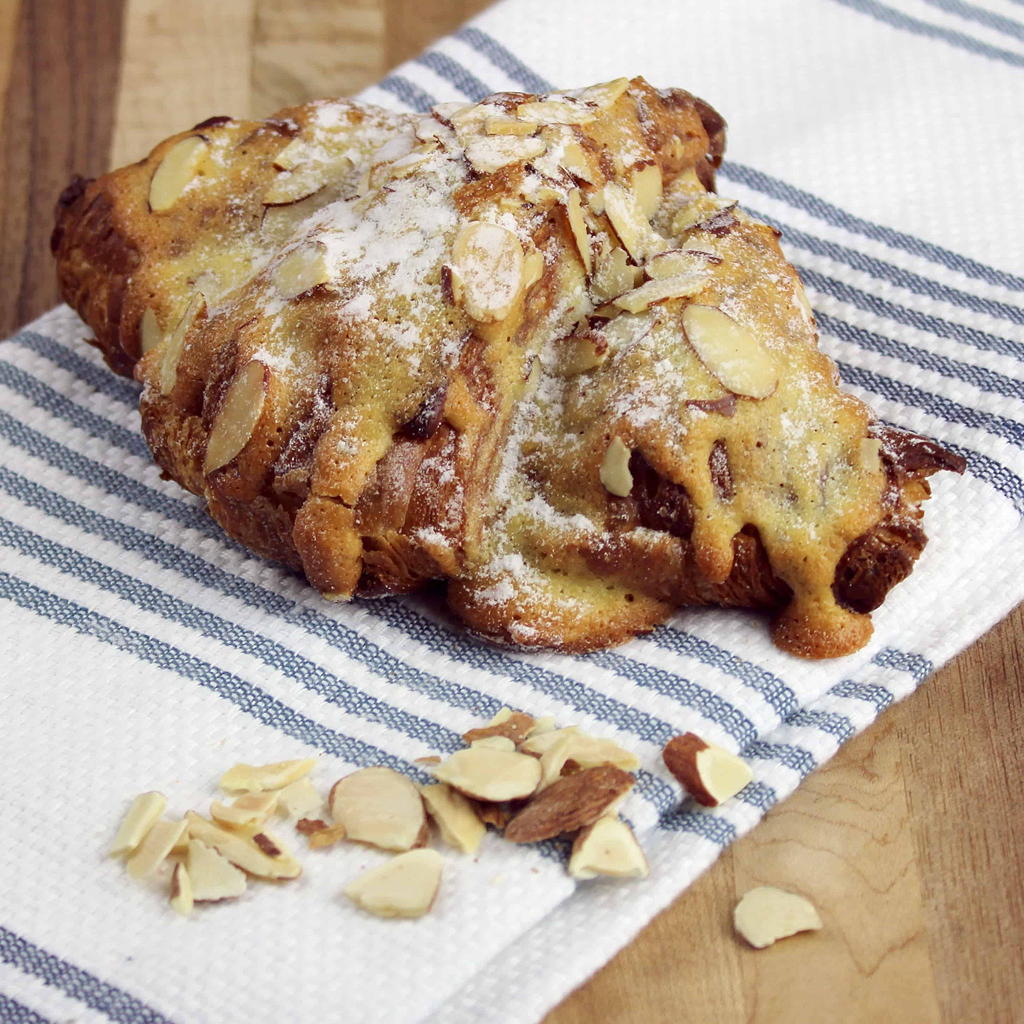 Paris Baguette 404 W 8th St, Los Angeles, CA 90014
Paris Baguette is an international, premium bakery-café specializing in yummy assortments of breads, pastries and cakes baked daily. Their mission is to bring happiness to everyone by adapting to people's ever-expanding palates with decadent, unique and sophisticated baked goods. They serve a variety of treats ranging from coffee, tea, smoothies, and frappes, to appetizing snacks, delicious cakes for all occasions, and chef-inspired sandwiches and salads. Order through Doordash or Postmates.
Photo credits:
Photo #1: Paris Baguette
Photo #2: Poppy + Rose
Photo #3: ediBOL
Photo #4: L.A. Cafe
Photo #5: Birdies
Photo #6: Paris Baguette