Celebrate the New Year communing with nature and discovering some of the city's best kept secrets! You don't have to travel far to start your adventure – LA contains a wealth of urban parks, hidden hiking trails, meditative environments, and obscure places. Did you know that Griffith Park holds the key to many of LA's most iconic mysteries? The Los Angeles River, our original source of life, continues its epic revitalization, creating diverse opportunities to enjoy our one of our most valuable local resources. And for the intrepid hiker, the hills are alive with meandering paths, scenic canyons, and delightful dells, all waiting to be explored. Feeling inspired? It's time to get off the beaten path and discover LA's urban hikes and secret spaces.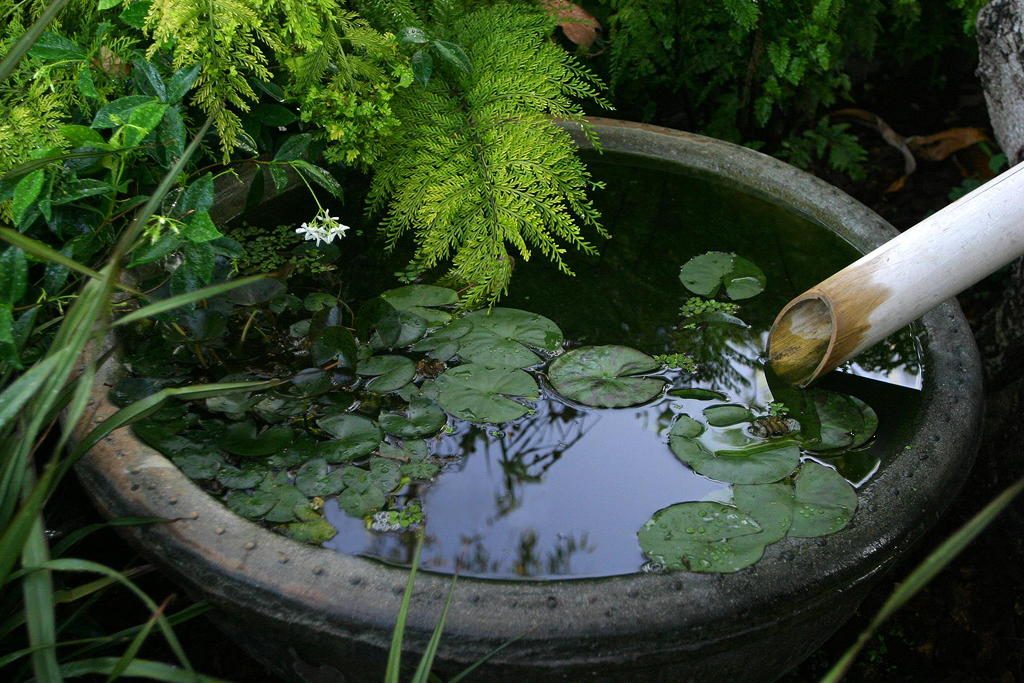 Peace Awareness Labyrinth & Gardens 3500 W Adams Blvd, Los Angeles, CA 90018
Need to unwind your mind? Peace Awareness Labyrinth & Gardens was established by the Movement of Spiritual Inner Awareness as a non-profit center dedicated to peace and spirituality. Called a "Spiritual Oasis in the City," its purpose is to provide a place for people to take time out of their busy lives to visit, reflect, and be rejuvenated by the peace and solace of nature. The centerpiece of the property is an outdoor stone labyrinth, using the same design as the Chartres Cathedral labyrinth. The spectacular Asian-themed meditation garden presents sixteen water features, a koi pond, and intimate seating areas tucked away to reflect, repose, meditate, while a pergola and courtyard gardens offer additional areas to enjoy. Classes and workshops exploring topics focusing on personal growth and practical spirituality are offered weekly.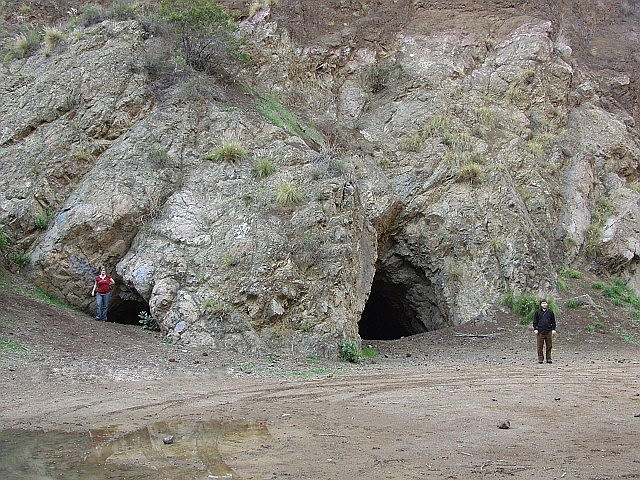 One of the largest urban parks in North America, Griffith Park is the jewel of Los Angeles. But its beauty hides many secet locations as well as its curses. This tour will take you on an exploration of everything that Griffith Park tries hard to conceal. Your journey starts with a leisurely stroll down the most beautiful trail in Griffith Park, Fern Dell Trail, transforming you to a serene oasis. On the way past the Griffith Observatory and the Greek Theater, you'll visit the Griffith Park Tunnel,seen in many films including "Back to the Future" and "Roger Rabbit." Other attractions Frank Lloyd Wright's masterpiece, the Ennis-Brown House, the enchanting Witches Whimsy, and a hidden cave used in countless films and TV shows, including the Bat Cave for the Batman series. You'll also have incredible photo opportunities to capture the Hollywood sign from different locations, so make sure to have your camera ready and wear comfortable clothing.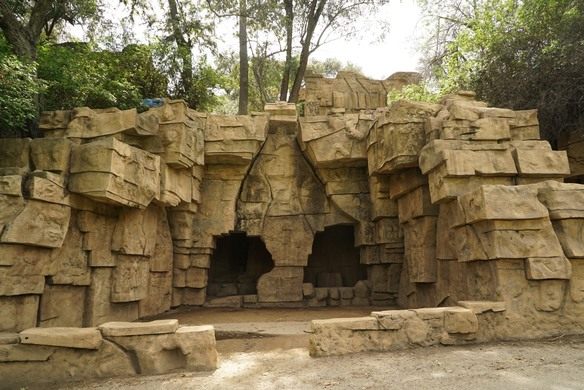 The Abandoned Zoo Ruins of Griffith Park
Roam the grounds and explore the abandoned animal haunts of the Old Zoo at Griffith Park, which closed over 50 years ago. Serving as the city zoo from 1912 to 1966, the L.A. Zoo contained thousands of animals and hosted tens of thousands of visitors each year at its peak. The site under Griffith Park's Bee Rock Trail is now filled with fascinating ruins, empty animal enclosures, "natural" habitats, secret stairways, and hidden paths. You'll hear tales of individual animals, such as the murderous polar bear, Ivan the Terrible, and Topsy, the camel with two broken humps, as you hike around the site, visiting the forgotten enclosures and breathing in fresh Griffith Park air!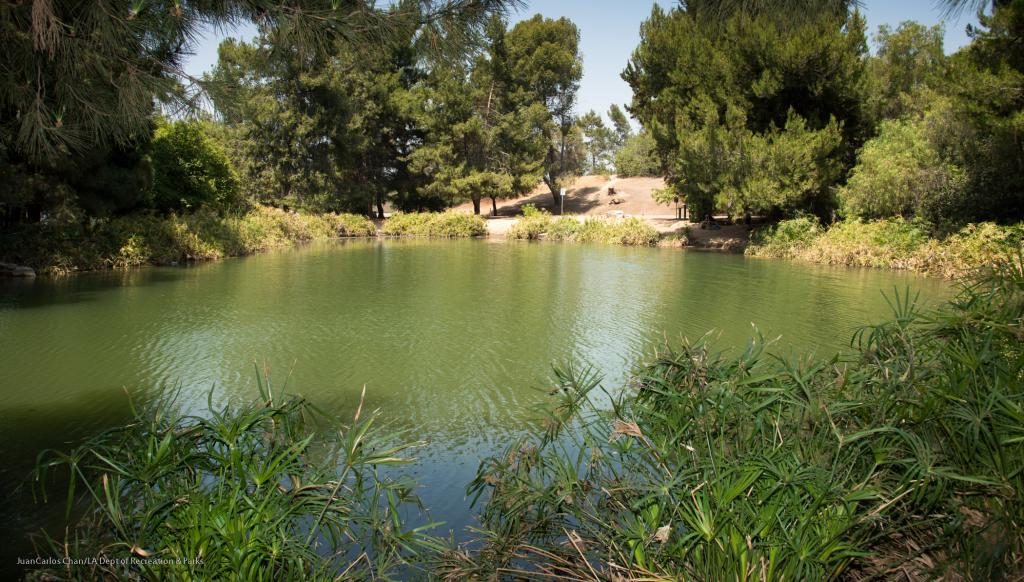 Earnest E. Debs Regional Park 4235 Monterey Road Los Angeles, CA 90032
If you're like most Angelenos, you've probably zoomed past this park just off the 110 Arroyo Seco Parkway countless times and never knew it was hiding in plain sight! Ernest E. Debs Regional Park, a 300 acre urban oasis on old ranch land in the Arroyo Seco neighborhood just northeast of downtown L.A., is the fourth largest park in the city of Los Angeles. More than half of the park is covered in walnut-oak woodland, grassland, and coastal sage scrub, and over 140 species of birds have been recorded. A five mile loop meanders through almost every section of this dog-friendly park; along the way you'll discover barbecue pits, picnic tables, a bike path, and a pond where you can actually go fishing. Stop by the Audubon Center at Debs Park, which opened in 2003 as an environmental education and conservation center and was the first LEED platinum certified building in the country.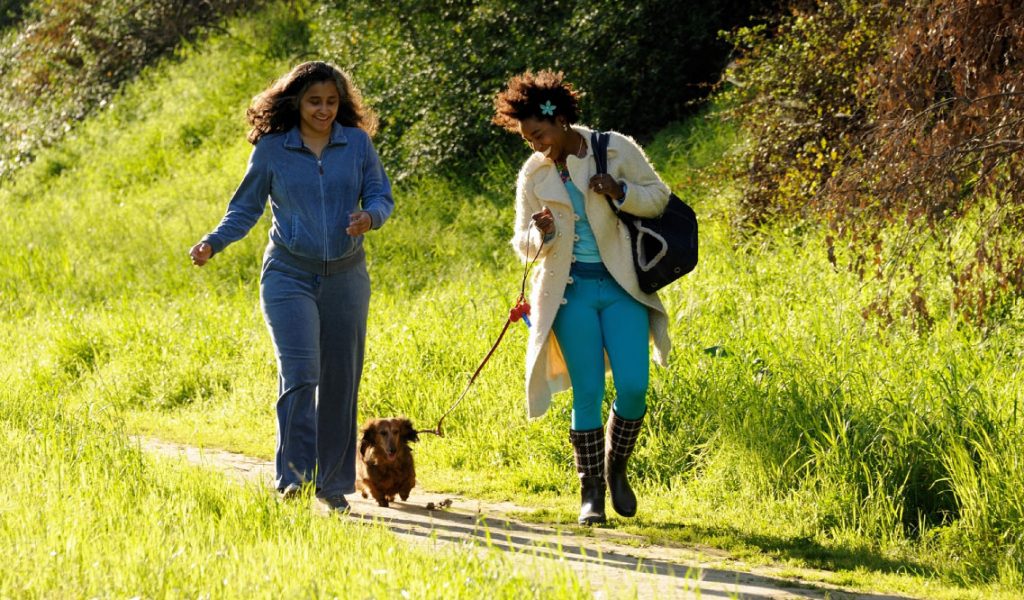 Corralitas Rail Path Allesandro Way & Lake View Avenue, Echo Park 90039
The Corralitas Rail Path is a little known urban hike that follows an abandoned Pacific Electric Red Car Trolley line that used to run between downtown Los Angeles and the city of Glendale. Abandoned in 1955. this mile-long strip has been reclaimed by nature and is now a verdant woodland in the densely populated Los Angeles suburb of Silver Lake-Elysian Valley. The trail begins on a modest street corner, where Allesandro Way makes a sharp left hand turn at the intersection of Lake View Avenue. There is a small sidewalk that continues along the canyon running parallel to the Glendale Freeway. In just under a tenth of a mile, the sidewalk approaches the end of Corralitas Drive, where a small open space reveals the first visible stretch of the old rail line, leading into a wooded canyon and eventually opens up on the hill behind the Arco station at Fletcher and Riverside Drives. Along the way, you'll see remnants of a 100-foot tall trestle bridge, old water/sewer infrastructure, abandoned stair platforms, and a steep hill covered with strange cement obelisks. Not recommended for night hiking!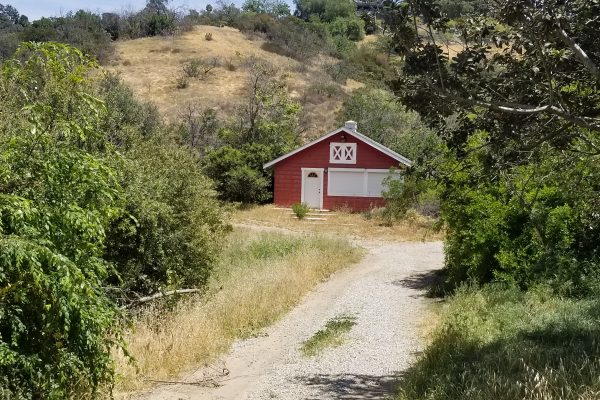 Elyria Canyon Park 1550 Bridgeport Drive Los Angeles 90065
Nestled on the southwestern slopes of Mount Washington, Elyria Canyon Park is a 35-acre nature park that provides a glimpse into the native habitat that once thrived in the hills near downtown Los Angeles. A network of trails meanders through lush groves of coastal sage scrub, chaparral, grassland and purple needlegrass. The park boasts one of the finest examples of California black walnut woodland in Southern California, with lovely trails that lead to vistas of the Los Angeles River, Griffith Observatory, and DTLA. The main entrance is located off Wollam Street in Glassell Park. Leave the paved road for a dirt path through thickets of sumac and bay laurel trees. Keep zigging and zagging until you reach a grassy bowl, where you'll find a bench and a welcoming drinking fountain. Walk a bit farther and to see a perfectly charming and totally unexpected little red farmhouse!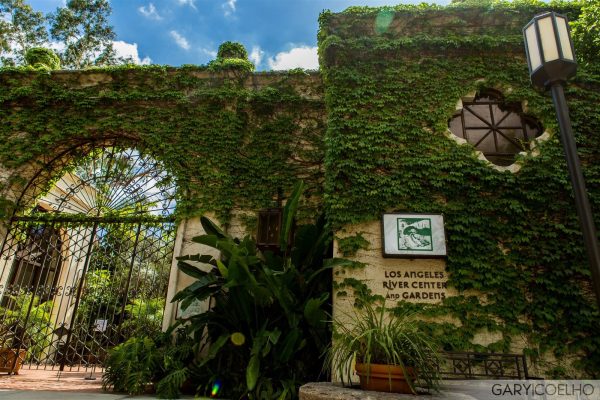 Los Angeles River Center & Gardens 570 W. Avenue 26 Los Angeles, CA 90065
The Los Angeles River Center & Gardens is located near the confluence of the Los Angeles River and the Arroyo Seco, close to Elysian Park and downtown Los Angeles. Its beautiful mission-style grounds and conference facilities serve as a focal point for the renewal of the Los Angeles River, and a prime location for community gatherings, educational conferences, and special events. In addition to the beautiful gardens, visitors can enjoy an exhibit hall that celebrates the eleven miles of natural river where reeds, willows, mulefat, and native riparian plants have returned. The self-guided exhibit describes the history of the Los Angeles River, its current status, and a vision for the River's future. Located in the California Building, the exhibit hall is open Monday through Friday, 9 a.m. to 5 p.m., although it may be closed to the public for private events.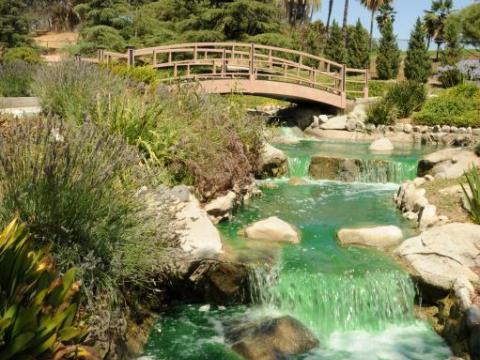 Elysian Park 929 Academy Road, Los Angeles, CA 90012
Elysian Park is the city's oldest public park, and at 575-acres, the second largest after Griffith Park. It is home to numerous historic sites, including the Los Angeles Police Academy and Barlow Hospital, which are linked by miles of walking trails. Founded in 1886 by the Elysian Park Enabling Ordinance, the park has a rich history that includes hosting the shooting competition for the 1932 Summer Olympics. Visitor amenities include a bike path, hiking trail, horseshoe pits, and a jogging path.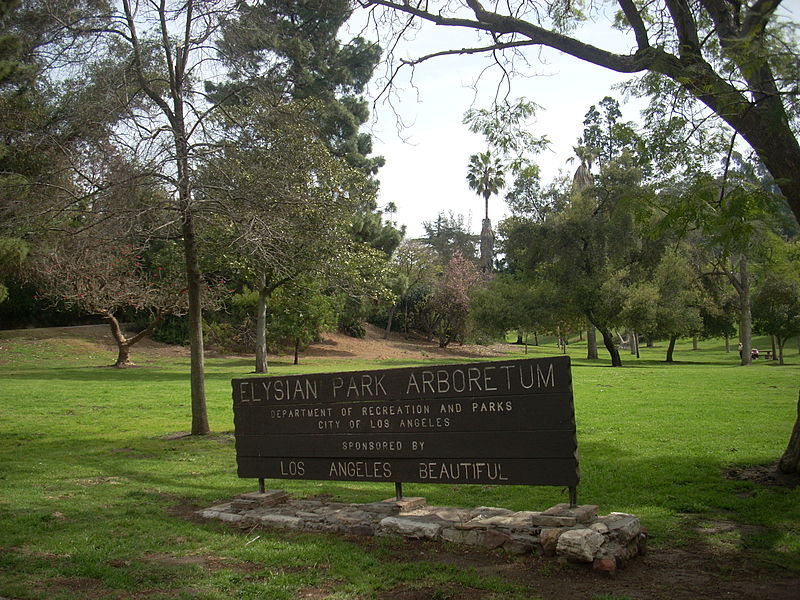 Chavez Ravine Arboretum Chavez Ravine Rd, Los Angeles, CA 90012
The Chavez Ravine Arboretum in Elysian Park, just north of Dodger Stadium, contains more than 100 varieties of trees from around the world, including what are believed to be the oldest and largest Cape Chestnut, Kauri, and Tipu trees in the United States. The Arboretum was founded in 1893 by the Los Angeles Horticultural Society, and planting of rare trees continued through the 1920s. Most of the original trees are still standing. The Arboretum was declared a Los Angeles Historic-Cultural Monument in 1967. Admission is free.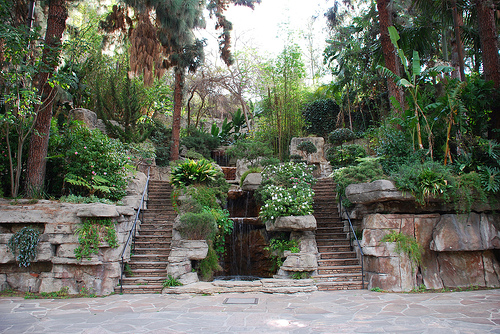 Los Angeles Police Academy Gardens 1880 North Academy Drive, Los Angeles, CA 90012
The Los Angeles Police Academy's history in the Chavez Ravine area of Elysian Park goes back more than seventy-five years to when the Los Angeles Pistol Club was founded on more than twenty acres of leased city land. Today, that organization is known as the Los Angeles Police Revolver and Athletic Club. The city took over training duties from the club in 1936, with the LAPD officially moving in and maintaining the site (the club is still there). In 1937, the club hired landscape artist Francois Scotti to design the beautiful public rock garden. replete with waterfalls, meandering flagstone paths, and carved stone benches. You might recognize the Police Academy and Rock Gardens as the location for many movie and TV filmings. This picturesque site is also popular for events such as weddings and reunions.