Did you know that Los Angeles County encompasses six different American Viticultural Areas or AVAs? The AVA on a wine label indicates the specific geographical area a wine comes from and where the grapes are grown. Los Angeles has a storied history of wine-making – in fact, LA was once called the "city of vines." Commercial winemaking began in downtown Los Angeles in 1833 when Jean-Louis Vignes built his winery near what is now Union Station. Throughout the 19th century, many acres of grapevines grew right where contemporary landmarks now stand, such as the Bradbury Building and Angels Flight, and a number of downtown streets are named after old winemakers. Today you can visit artisanal wineries throughout the region, including Pasadena, Santa Clarita, Bel Air, Malibu, and even DTLA. Check websites for opening hours and health guidelines.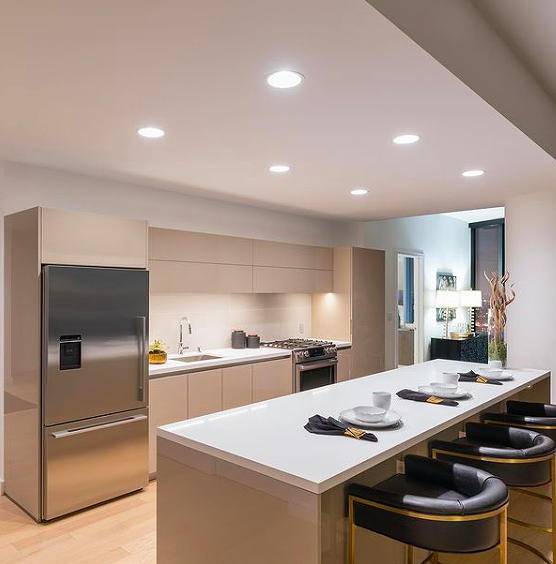 Wine lovers rejoice. Circa kitchens, in select residences, come equipped with under-counter wine storage to keep your bottles at the optimal temperature.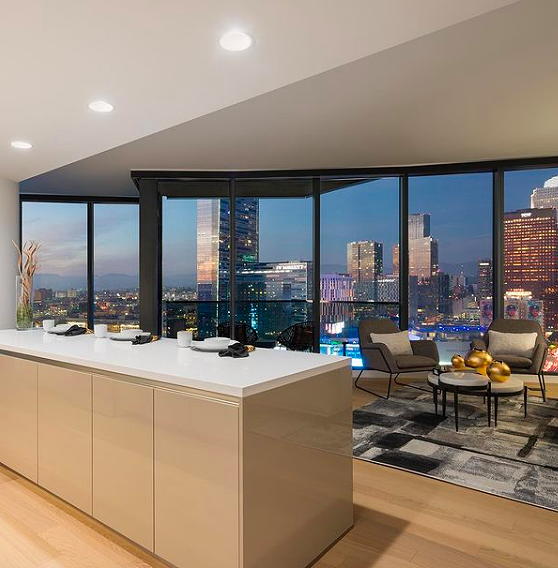 Our stylish kitchen island is the perfect spot for you to conduct your own wine tastings at home – with an epic view.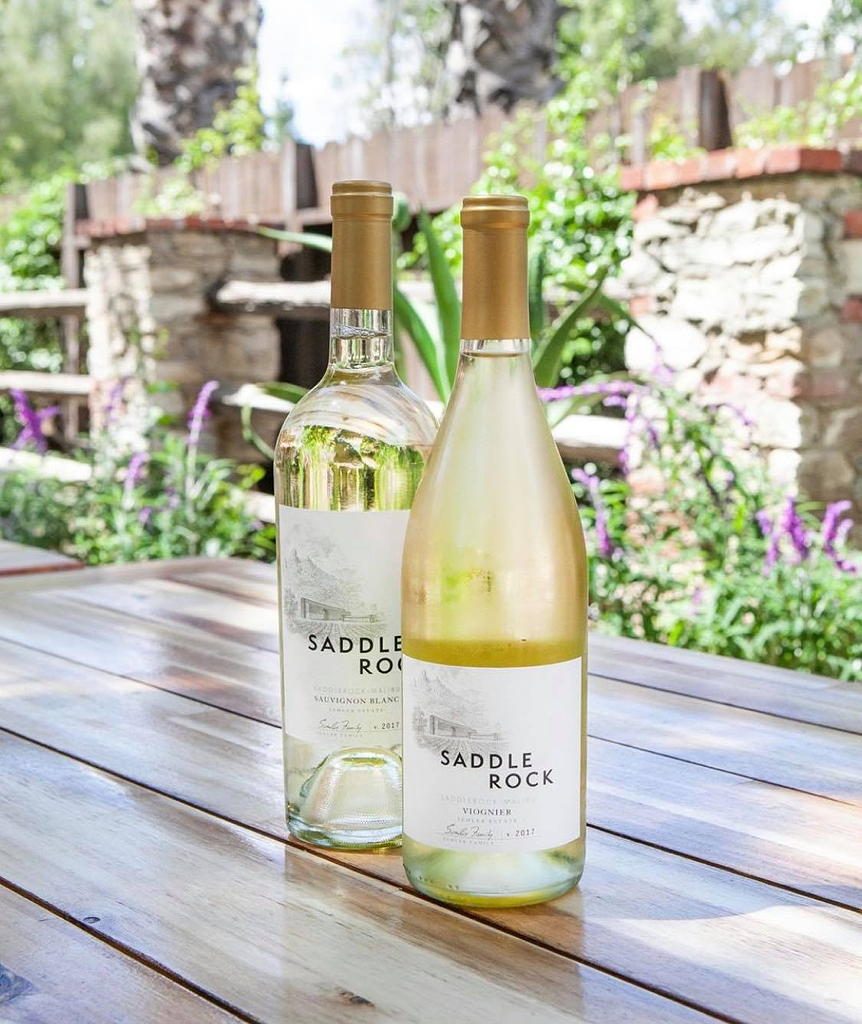 Malibu Family Wines 28001 Dorothy Dr. Agoura Hills, CA 91301
Malibu Family Wines specializes in crafting unforgettable experiences around premium wines. With 70,000 vines on the 1,000 acre Semler Family ranch nestled in the hills of Malibu, Malibu Family Wines produces over 12 different varietals between the Semler and Saddlerock brands. Perfectly positioned at the crest of the Santa Monica Mountains, the vineyards are quite unique, and the rocky terrain and steep south facing slopes provide the ideal environment for growing premium wine grapes.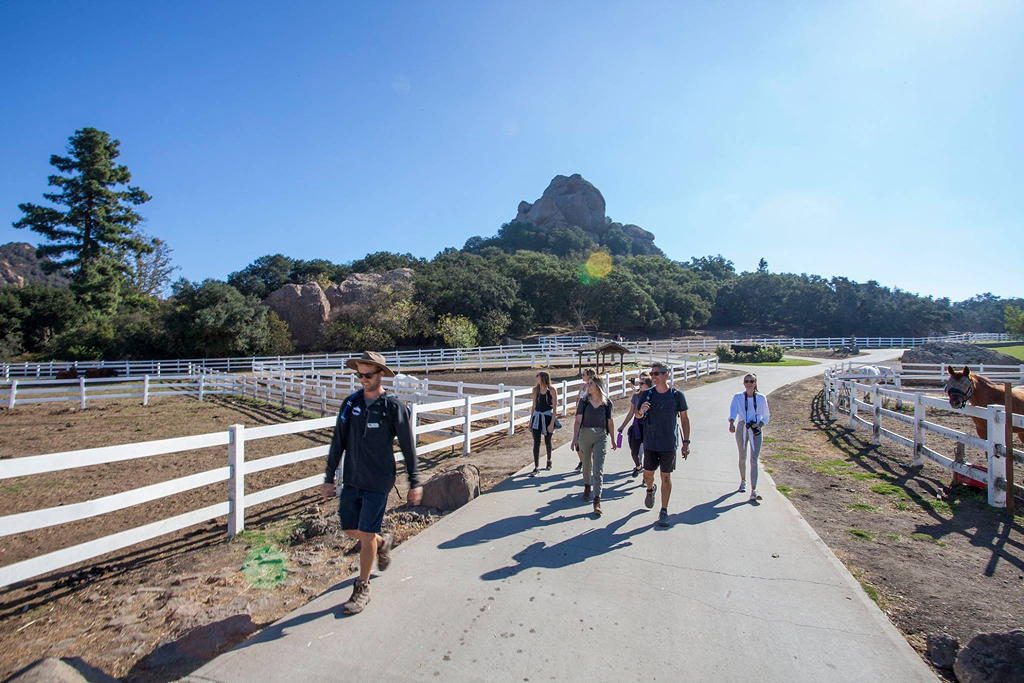 Malibu Wine Hikes 32111 Mulholland Hwy. Malibu, CA 90265
Malibu Wine Hikes promotes getting outdoors and being healthy while learning about vitaculture, enology and local conservation efforts. Hike through the vineyards, see some incredible views, explore Chumash cave paintings and more. The hike covers about 2 miles in total, so make sure you have your walking shoes on and bring a water bottle. Make reservations HERE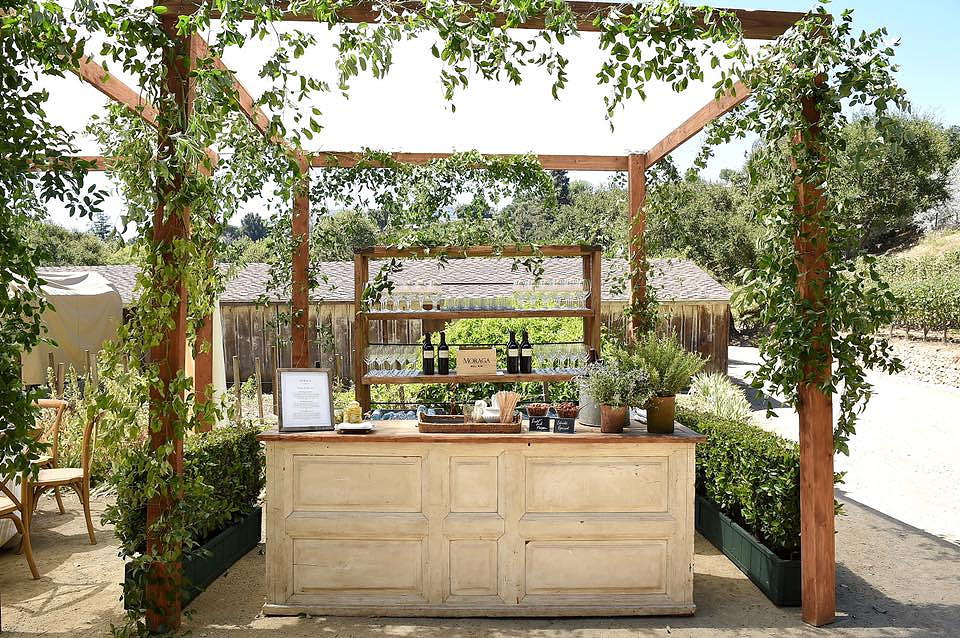 Moraga Bel Air 1070 Moraga Dr. Los Angeles, CA 90049
Moraga Vineyards is one of the most unique wine estates in California. Located at a 550-900 foot elevation in the Santa Monica Mountains in the Los Angeles community of Bel Air, the winery and vineyard is the source of remarkably refined wines that perfectly reflect a union of distinctive terroir and the gentle guidance of focused winemaking. Throughout its history, the wines of Moraga Bel Air have been coveted and highly praised by wine experts such as Robert Parker, Jr. of The Wine Advocate. Since 2013, the winery has been owned by Rupert Murdoch, who has made the property his West Coast home and is committed to carrying on the legacy of producing top quality wine from one of California's most unique estate wineries.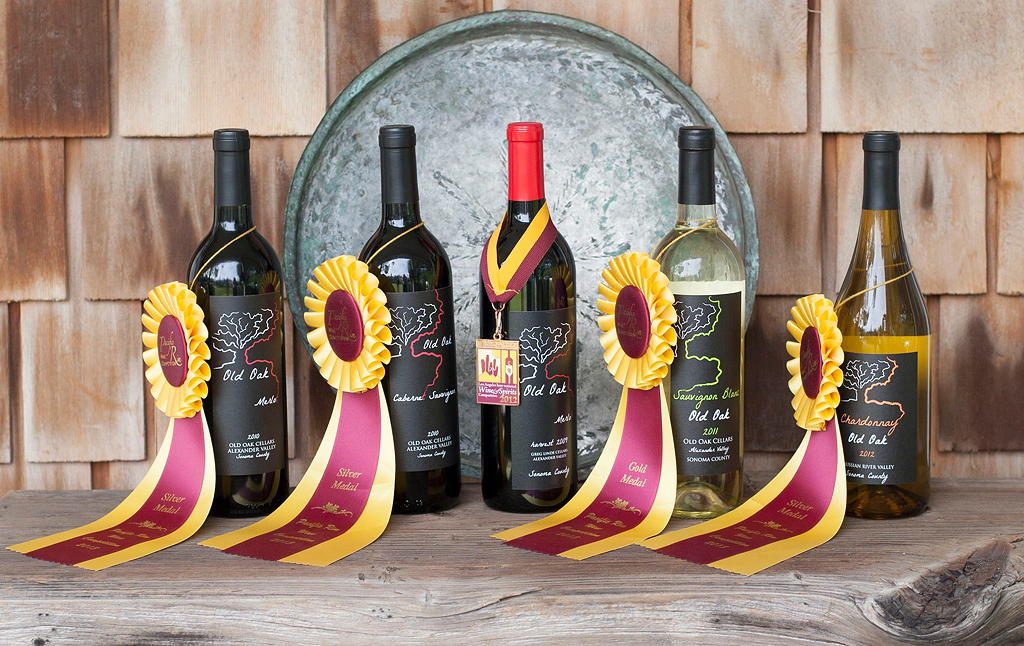 Old Oak Cellars 2620 E Foothill Blvd. Pasadena, CA 91107
Pasadena's only working winery, family-run Old Oak Cellars brings 20+ years of skilled winemaking traditions to the LA region. Old Oak is dedicated to the creation of award-winning artisan red and white Bordeaux style wines made from vineyards in Northern California's famous Alexander Valley. After the grapes are harvested, the young wine is then aged and blended to perfection, spending time in stainless steel tanks before heading into a mixture of French, European and American oak barrels. Old Oak's winemakers spend time getting to know the flavor development of the wines, sometimes blending different varietals for the utmost in flavor and intensity.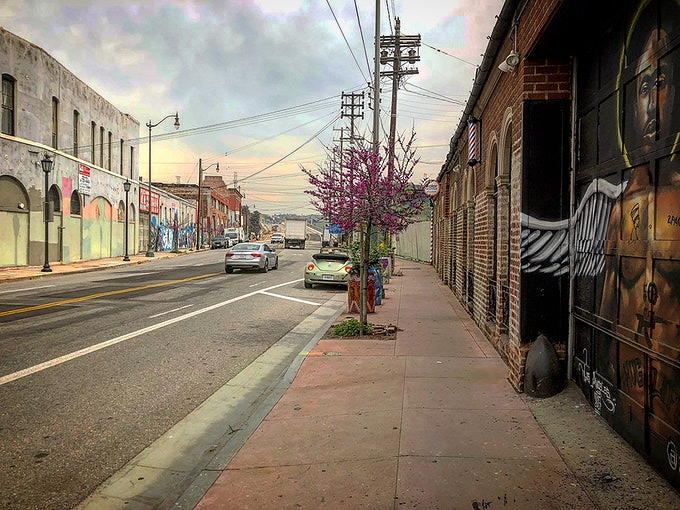 Angeleno Wine Company 1646 N Spring St. Los Angeles, CA 90012
When Jasper Dickson and Amy Luftig Viste founded Angeleno Wine Company in 2019 – the first winery in the city of Los Angeles since Prohibition – they wanted to reconnect with the city's winemaking tradition, one that many Angelenos know nothing about. With a focus on unique varietals, Angeleno Wine Company aims to push the boundaries of what Southern California wine growing can be, working with small vineyards in the beautiful, remote corners of Los Angeles County such as Agua Dulce and the Antelope Valley. Angeleno Wine Company is open for to-go wine pick-ups and deliveries.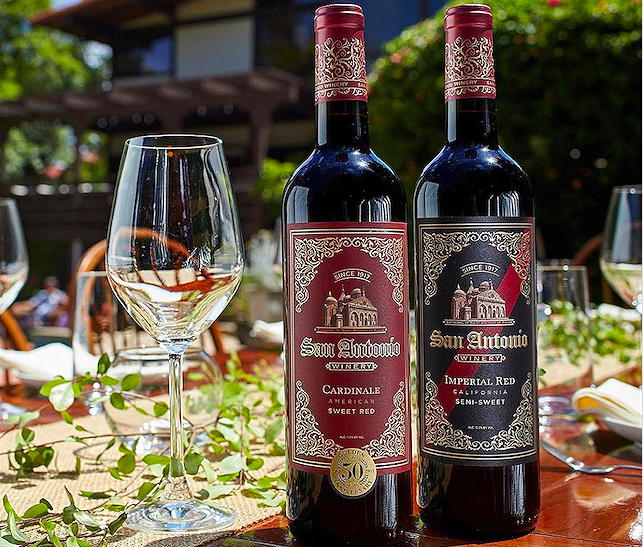 San Antonio Winery 737 Lamar St. Los Angeles, CA 90031
A historical landmark since 1965, San Antonio Winery remains the oldest and largest producing winery in Los Angeles with over 100 years of winemaking, making it an essential component of the city's cultural and historical landscape. Founded in 1917 by Santo Cambianica, the winery continues to be a family-owned and operated business, with four generations of the Riboli Family. Although the winery experience looks a little different during these unprecedented times, you can expect the same welcoming hospitality, authentic Italian cuisine, and seasonal wine flights to enjoy on their outdoor patio.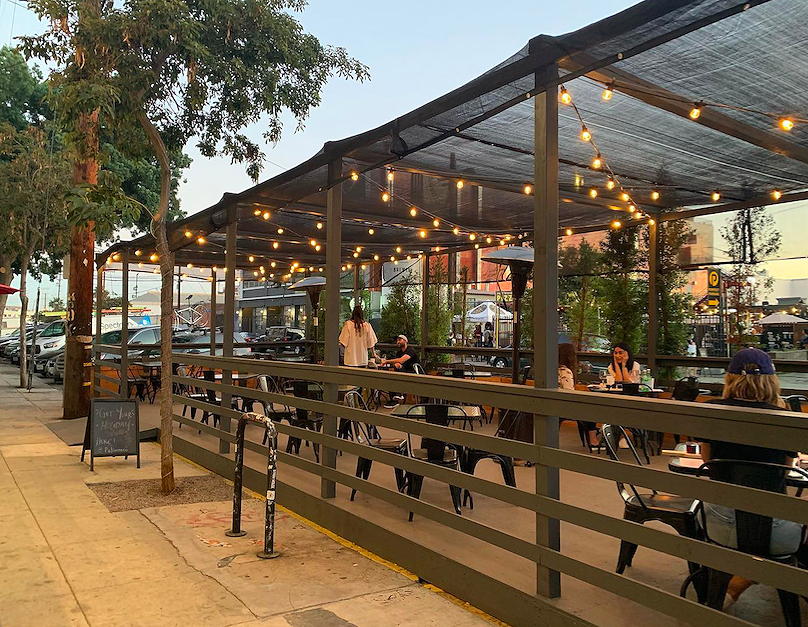 Pali Wine Co. 811 Traction Ave. Los Angeles, CA 90013
Take a seat and have a sip on the open patio at Pali Wine Co. in LA's buzzing Arts District. Founded in 2005 with the intent to produce Burgundy-inspired wines from California's Central Coast, Pali Wine Co. now consists of three brands with distinct focuses. The original Pali brand focuses on premium Pinot Noir and Chardonnay sourced primarily from Pali's own Santa Rita Hills and Sonoma vineyards. The newest brand, Neighborhood Winery, specializes in interesting blends that often push the boundaries of conventional wine flavor profiles. All wines are meticulously crafted at Pali's Lompoc-based winery under the direction of its long-time winemaker, Aaron Walker.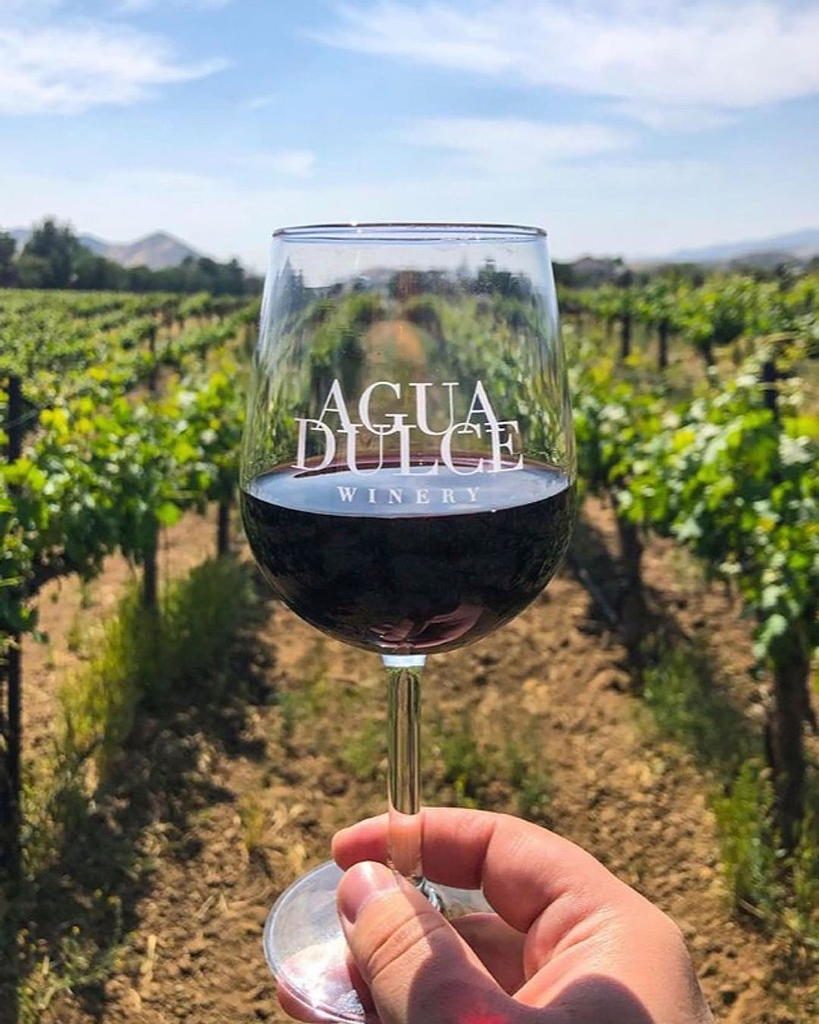 Agua Dulce Winery 9640 Sierra Hwy. Santa Clarita, CA 91390
If you want to take a fun day trip, Agua Dulce Winery is a 90 acre, family owned and operated winery and vineyard located just 45 minutes north of downtown Los Angeles. Open now for outdoor dining, reserve your seat in advance and select your bottle of locally sourced wine. Wines from Agua Dulce Winery have won multiple medals in several national wine competitions, recognized for their hand-crafted approach to wine making, along with a vineyard blessed with natural soils, climatic and geographic advantages unique to the Sierra Pelona Valley.
Photo credits:
Photo #1: Morago Bel Air
Photo #2: Circa
Photo #3: Circa
Photo #4: Malibu Family Wines
Photo #5: Malibu Wine Hiles
Photo #6: Moraga Bel Air
Photo #7: Old Oak Cellars
Photo #8: Angeleno Wine Company
Photo #9: San Antonio Winery
Photo #10: Pali Wine Co.
Photo #11: Agua Dulce Winery