Ever since the 19th century, Asian cuisine has played a vibrant role in the LA culinary scene. The unique ingredients, sophisticated kitchen tools, and flavorful preparation methods have inspired generations of chefs and expanded the palates of food lovers across the region. Not far from Circa, you'll find traditional Asian neighborhoods such as Chinatown, Little Tokyo, Historic Filipinotown, Thai Town, Koreatown, and the San Gabriel Valley, brimming with options from elegant eateries to casual street fare. Grand Central Market is home to a number of tempting spots, including Thai, Filipino, Japanese, and Chinese-American dishes. We've rounded up some of our DTLA favorites. Check websites for dine-in, takeout and delivery details.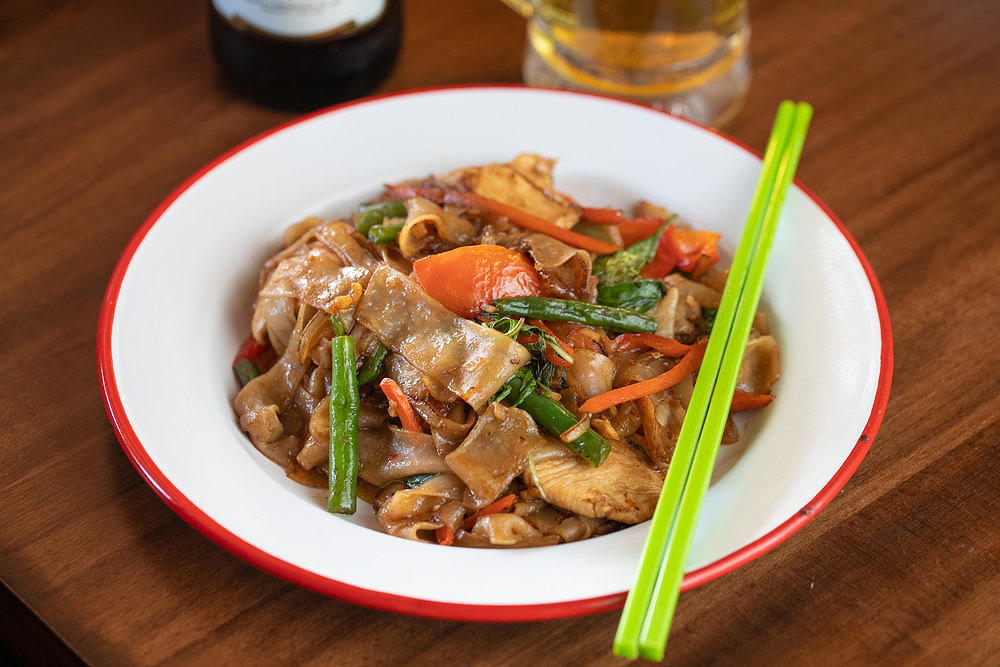 Sticky Rice DTLA Grand Central Market 317 South Broadway Los Angeles, CA 90013
Serving authentic and original Thai street food in LA since 2013, Sticky Rice is a popular destination for "Thai Comfort Food," dedicated to serving only the best organic, free-range, and locally sourced ingredients. The menu features rice plates, pan fried noodles, Tiger Steak, Hainan Chicken, soups and more.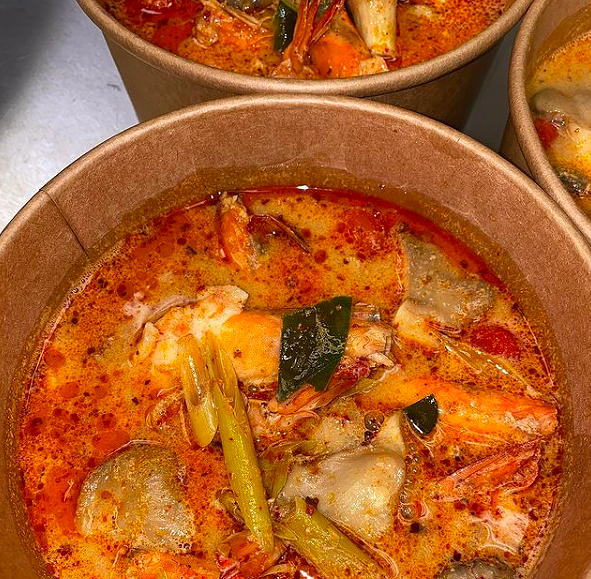 Holy Basil718 South Los Angeles St. Unit A Los Angeles, CA 90014
Operating out of a tiny takeout window inside a Downtown food court, Holy Basil specializes in authentic Bangkok street food. Named one of the Best New Restaurants in Los Angeles by The Infatuation's 2020 LA Hit List, Holy Basil offers many of the usual Thai menu items, such as Pad Thai, Green Curry, and Tom Yum Soup, along with more adventurous dishes, all served with a flavor twist that is at once herbaceous, pungent, and unabashedly spicy.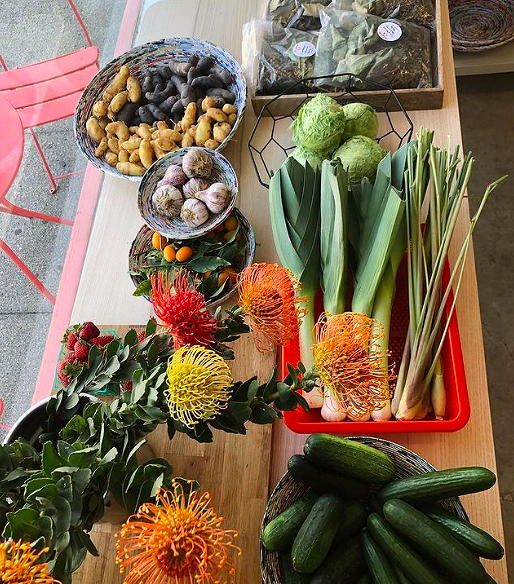 Sesame LA 936 N. Hill St. Los Angeles, CA 90012
Sesame LA is a new mini-mart in Chinatown specializing in Asian pastry staples, as well as small batch and local goods from Pan-Asian makers. Sesame offers fresh produce sourced from local farms, along with prepared foods made by owner Linda Sivrican's mother. The store also carries snacks, such as candied kumquats, and an array of kitchen utensils.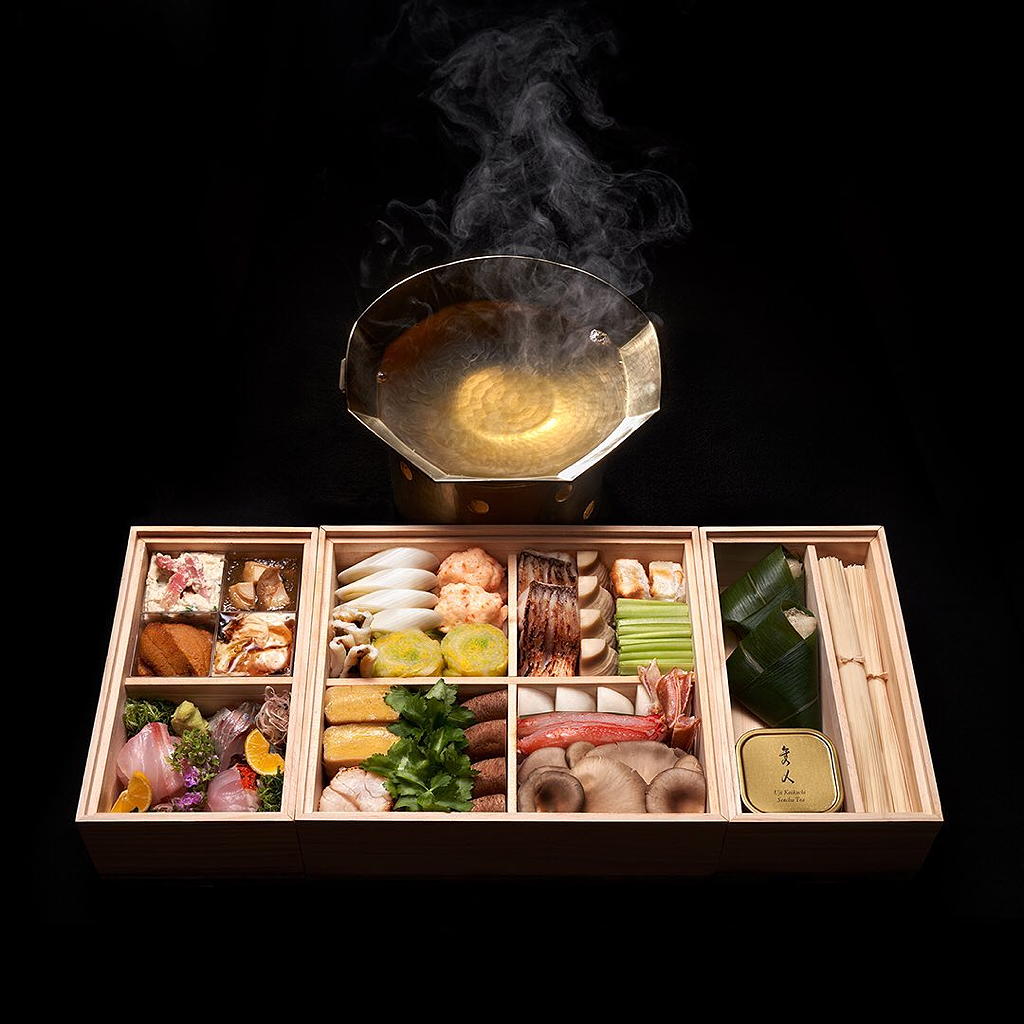 Hayato ROW DTLA 1320 E 7th St. #126 Los Angeles, CA 90021
Hayato is a Japanese restaurant serving traditional Japanese cuisine, known as "Washoku." The restaurant is now open and serving made to order Bento Boxes. Bento in Japan can range from something as simple as white rice with a single umeboshi (pickled fruit) in the center, to extravagant special occasion meals. A typical bento is similar to a teishoku, a type of Japanese meal where all of the dishes in the course are served together as a set. Because Hayato is a kaiseki restaurant specializing in elaborate multi-course meals, their bento reflects a sense of sophistication, both in presentation and ingredients.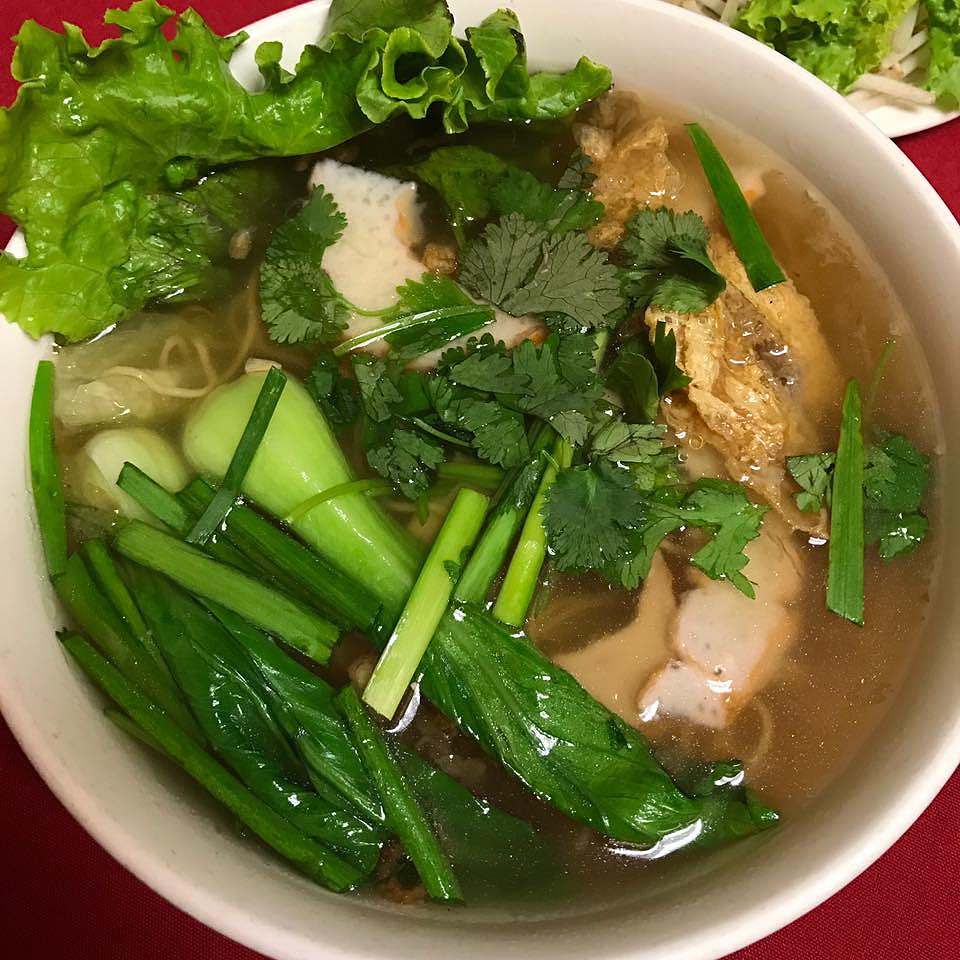 Au Lac DTLA 710 West 1st St. Los Angeles, CA 90012
Au Lac serves flavorful plant-based and vegan creations with Vietnamese roots and fusion flavors. The founder, Mai, sought a holistic approach of treating her difficult health conditions and found that a plant-based diet was key. After a remarkable recovery, she was inspired to combine her love for cooking and helping others by sharing the benefits of a plant-based diet with her delicious, gourmet cuisine. The restaurant serves traditional Vietnamese dishes, from elaborate noodle soups to sautées, grilled dishes and specialty sauces, using only plant-based and health-conscious ingredients.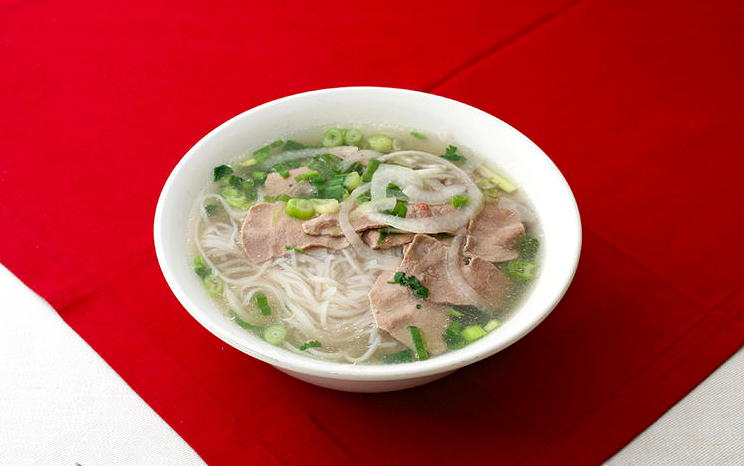 Pho Saigon Noodle & Grill 1753 S. Hill St. #2 Los Angeles, CA 90015
Pho Saigon Noodle & Grill offers a large selection of its namesake pho bowls, all served with a side of beansprouts, jalapeno, cilantro, and limes. Basil is available upon request. You'll also find oodles of noodles, dumplings, fried wontons, rice plates, salads, and more.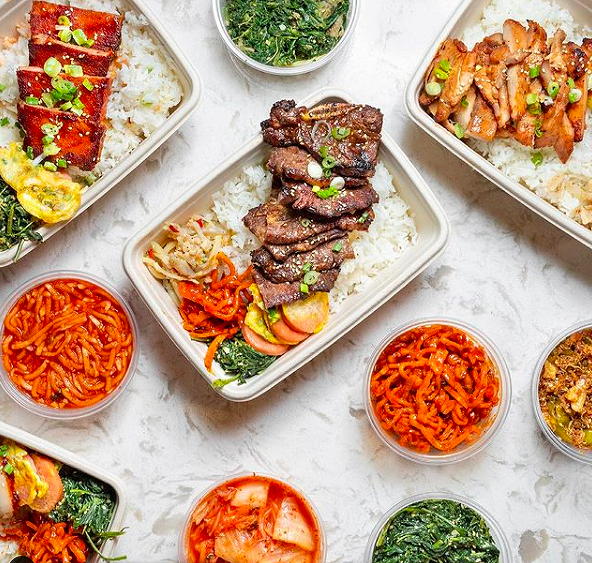 Shiku Grand Central Market 317 South Broadway Los Angeles, CA 90013
Shiku is a mom-and-pop Korean restaurant serving homestyle Korean food inspired by the doshirak (lunchboxes) that their mothers would make. Shiku literally means the people you share food with. Shiku is your family, not just the one you were born into but also the family you choose. Open for dine-in. Curbside pickup and delivery are also available.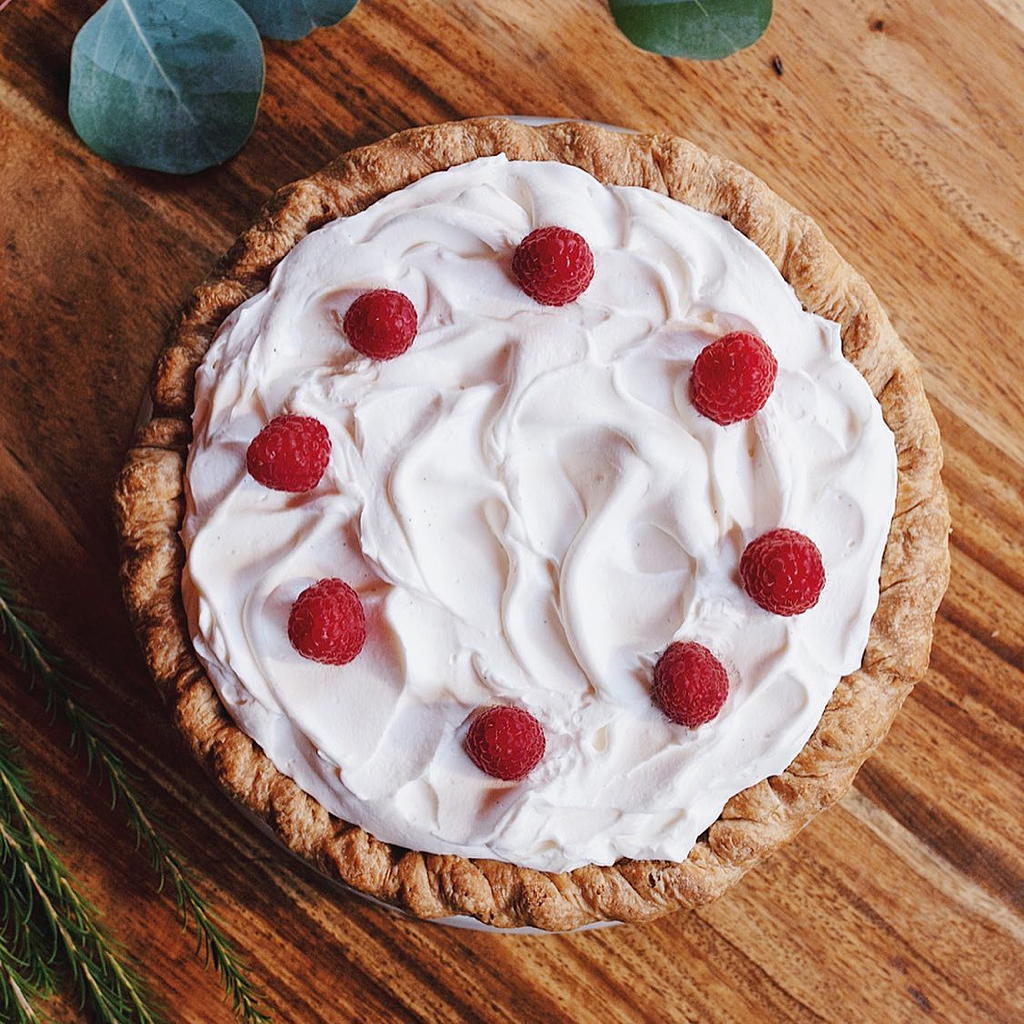 Sari Sari Store Grand Central Market 317 South Broadway Los Angeles, CA 90013
Sari Sari Store is a Filipino concept from James Beard-nominated Chef Margarita Manzke, alongside partner and husband Chef Walter Manzke. In Filipino, "sari sari" translates into "whatever" and is used to describe commonplace stores that sell everything from candy to BBQ skewers. This contemporary take on casual Filipino dining is based around savory rice bowls or "silog," that pull from Chef Margarita's Pinoy heritage. Make sure to also try their highly praised sweets, Buko Pie and Halo Halo.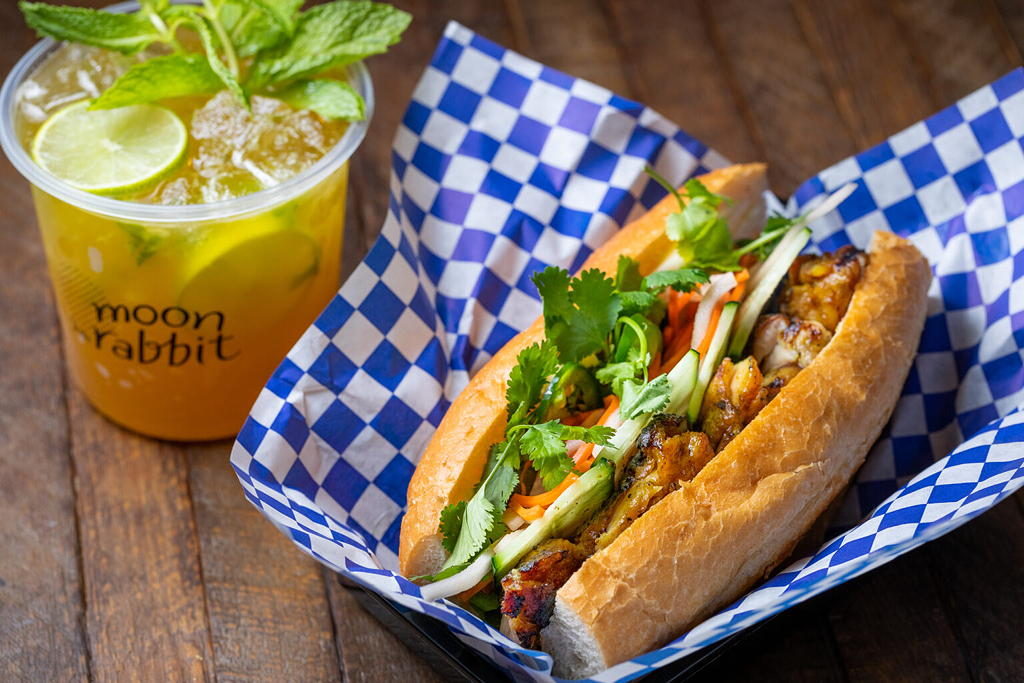 Moon Rabbit Grand Central Market 317 South Broadway Los Angeles, CA 90013
Moon Rabbit is an Asian tea and sandwich shop inspired by the great San Gabriel Valley. Specializing in traditional boba teas, bánh mì and katsu sandwiches, Moon Rabbit is brought to you by the beloved Sticky Rice founder, David Tewsart, and team.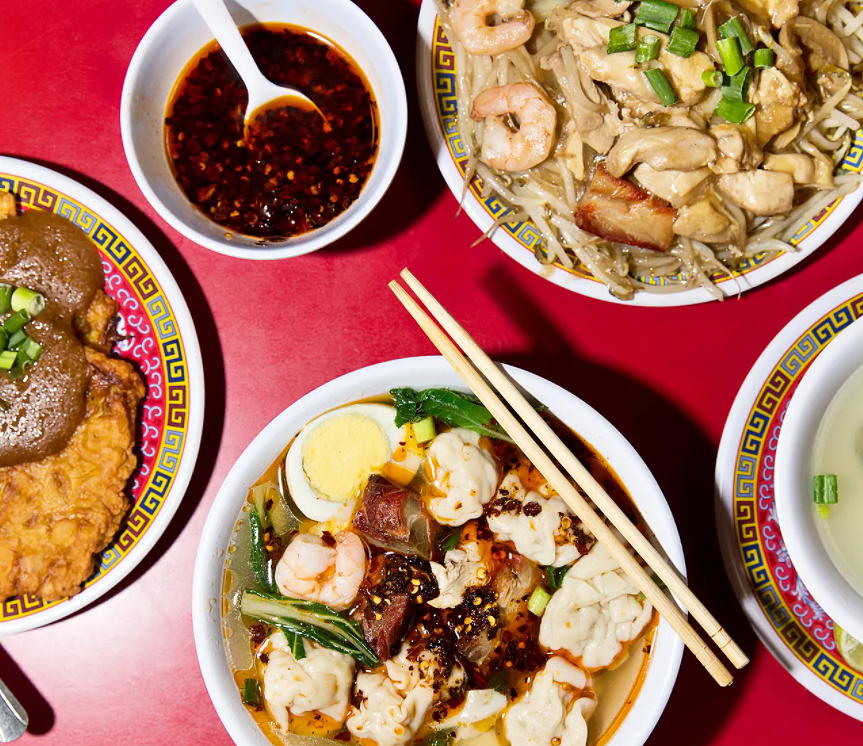 China Cafe Grand Central Market 317 South Broadway Los Angeles, CA 90013
A recognized legacy among vendors, China Cafe opened in 1959 with the same menu and neon signs that have floated over the 22-seat counter since it opened. Now run by Susie and Rinco Cheung, the eatery maintains essentially the same menu now as it always has — a mix of Chinese-American favorites like chow mein and chop suey, plus noodles, fried rice, and the ubiquitous egg foo yeung.
Photo credits:
Photo #1: Au Lac DTLA
Photo #2: Sticky Rice DTLA
Photo #3: Holy Basil
Photo #4: Sesame LA
Photo #5: Hayato
Photo #6: Au Lac DTLA
Photo #7: Pho Saigon Noodle & Grill
Photo #8: Shiku
Photo #9: Sari Sari Store
Photo #10: Moon Rabbit
Photo #11: China Cafe