Working from home at Circa has its perks. No more morning commutes. You can play your own music whenever you want, and sneak off for Netflix breaks in between Zoom calls. Professional wardrobe is optional and snacks are de rigueur. But we humans also long for structure, to give form and function to our days, and reward us when our work is done. HERE are some great ideas from Wired to help you with your work at home lifestyle. Even if you're not working from home, you can boost your efficiency, stay focused, and have some fun with these digital productivity tools & tips.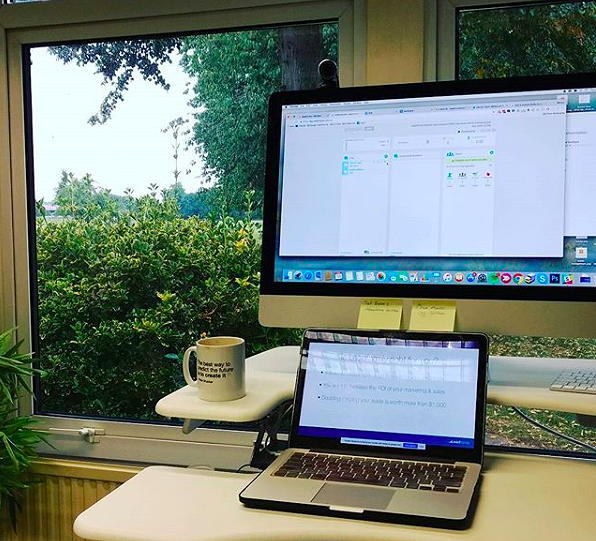 Don't let distractions hold you back! Serene is a macOS app that gives you productivity superpowers by layering three proven techniques to boost focus. When you enter a session, Serene shields you from distractions by blocking distracting apps & websites. Serene can also silence your phone, control Philips Hue lights, update your Slack status and more, to help you create your optimal deep work environment. Serene was created by Venture Harbour, one of the UK's fastest-growing technology companies, achieving 22nd in the 2019 Deloitte Technology Fast 50.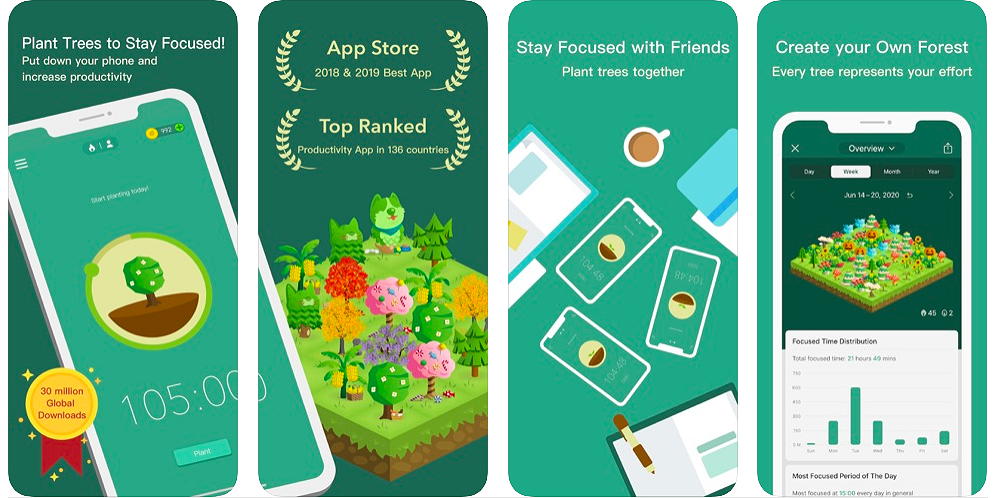 Grow your own forest, stay focused daily, and turn hard work into a lush woodland. Forest is a productivity app that helps people beat their phone addiction and manage their time in a way that's good for the environment. Users can earn credits by not using their cell phones and plant real trees around the world with the credits. Forest team partners with a tree-planting organization, Trees for the Future, to plant real trees on Earth. When users spend virtual coins they earn in Forest on planting real trees, Forest team donates to their partner and creates planting orders. To date, Forest has planted 877,750 trees. Visit their sponsor page HERE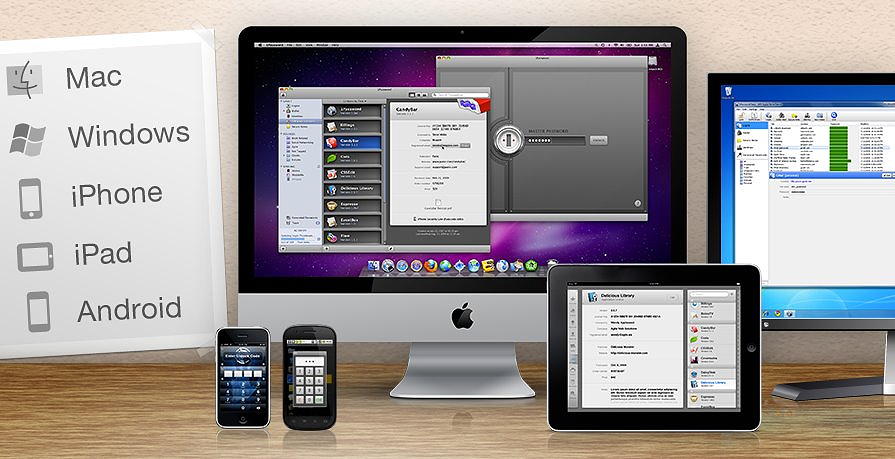 Spending more time online means more passwords. If you're having trouble keeping track, you need a password manager. 1Password is the easiest way to store and use strong passwords by allowing you to keep all your passwords in one encrypted database – protected by one password. This saves you time when you forget your passwords and need to retrieve them, and also allows you to use various passwords for different accounts so you don't compromise on security. You can also use 1Password to safely make payments online. More info HERE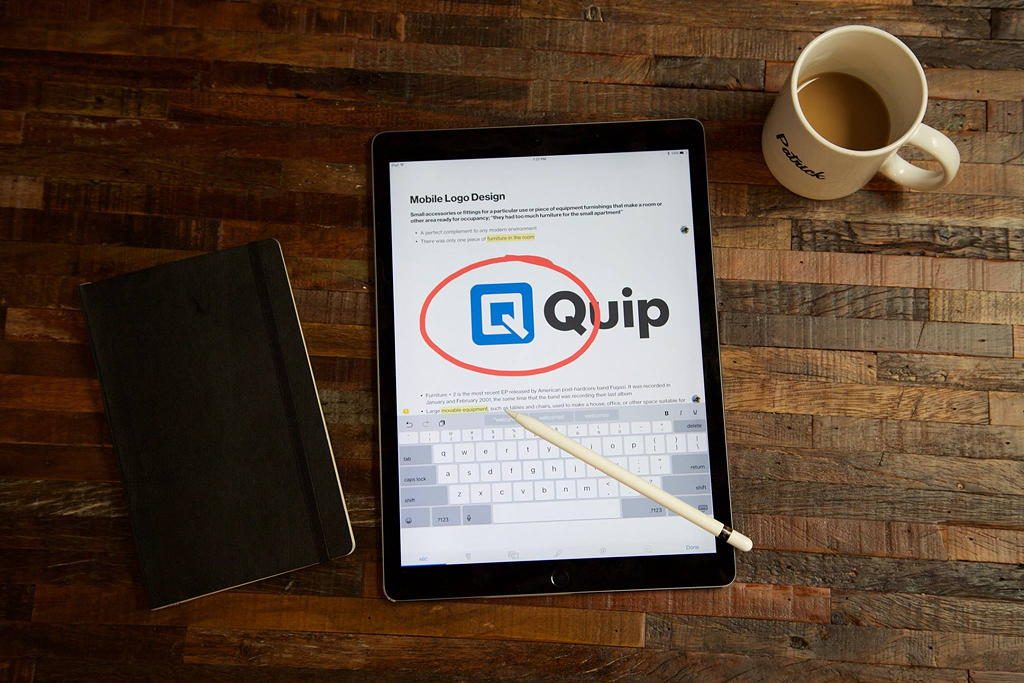 Keep your business running securely while working from home. Quip is Salesforce's productivity platform that combines collaborative documents, spreadsheets, and chat in one place so distributed teams can work together seamlessly. Quip replace email and information silos with real-time productivity tools that connect teams and accelerate the pace of business. Even if you aren't in the same place, you can stay on the same page. Quip is secure out-of-the-box – all your data is encrypted, auditable, and controlled. Quip offers tutorials to get you started, and customizable templates to meet your specific needs. Quip is available online or as an app.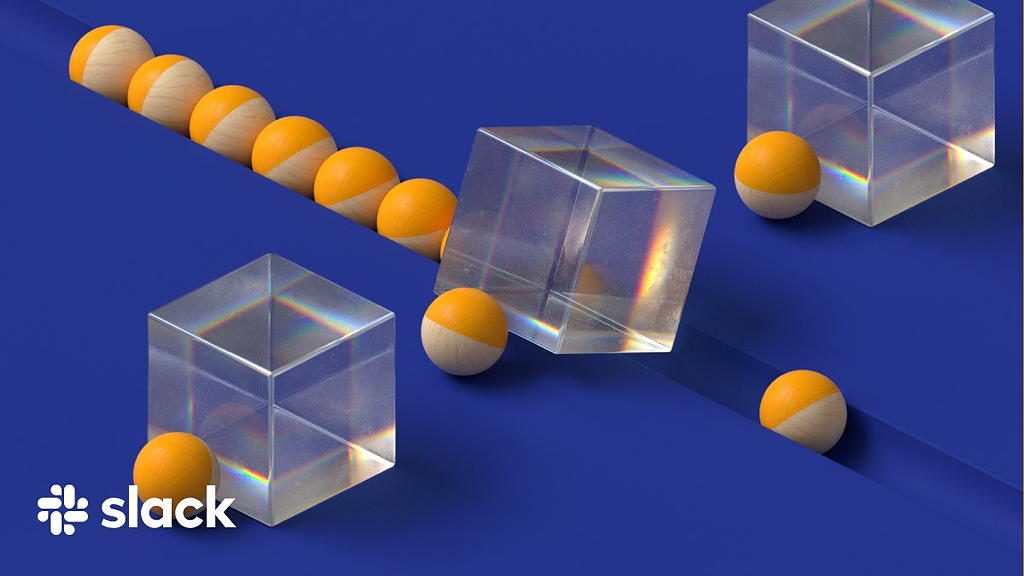 Slack brings the team together, wherever you are, by bringing all your communication together. Teamwork in Slack happens in channels — a single place for messaging, tools and files — helping everyone save time and collaborate together. With all of your communication and tools in one place, remote teams will stay productive no matter where you're working from. You can hit deadlines, review documents, make comments and generate approvals. Slack is available for desktop and mobile. Here's a useful guide for anyone new to Slack. Slack also provides great tips for working at home.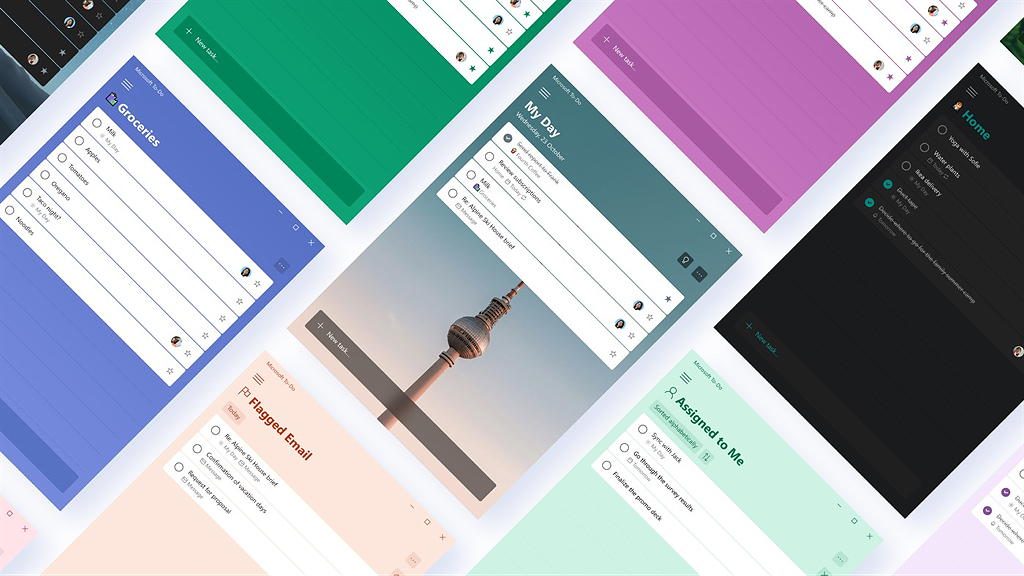 Microsoft To Do: Lists Tasks & Reminders
Got something on your mind? Get Microsoft To Do. Whether you want to increase your productivity, decrease your stress levels, or just free up some mental space, Microsoft To Do makes it easy to plan your day and manage your life. With Microsoft To Do, you can stay focused with My Day, a personalized daily planner with suggested tasks; get your lists anywhere, on any device; share lists and assign tasks with your friends, family, colleagues, and classmates; personalize your lists with bold and colorful backgrounds; and much more.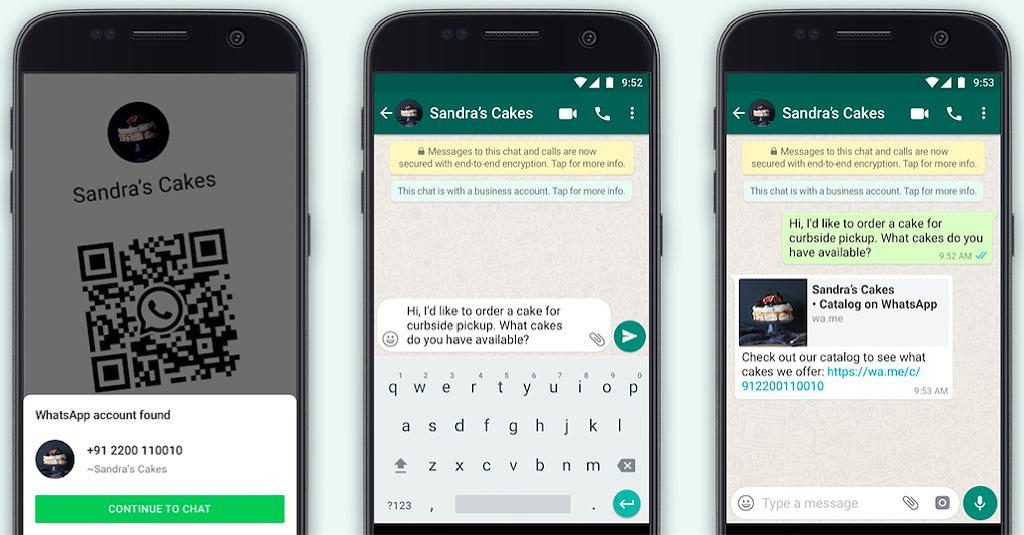 Keep in touch with the groups of people that matter the most, like your family or coworkers. With group chats, you can share messages, photos, and videos with up to 256 people at once. You can also name your group, mute or customize notifications, and more. WhatsApp uses your phone's Internet connection to send messages so you can avoid SMS fees. WhatsApp messages and calls are secured with end-to-end encryption, meaning that no third party including WhatsApp can read or listen to them. WhatsApp just introduced new business features with QR codes to make it easier to start a chat with a business and catalog what they have to offer.

Looking for an alternative to Zoom? Video conferencing is as simple and seamless as meeting in person. With the WebEx mobile app, you can meet absolutely anywhere. Hosting is easy and joining is easier—simply click on your link to join. You can even learn about the people you're meeting for the first time, with instant access to participants' background and company. You can share your screen so everyone can view your document, spreadsheet, or application. Hosts can record the meeting so others can get up to speed later. Everyone you invite can join your online meeting no matter how they're connecting, even guests.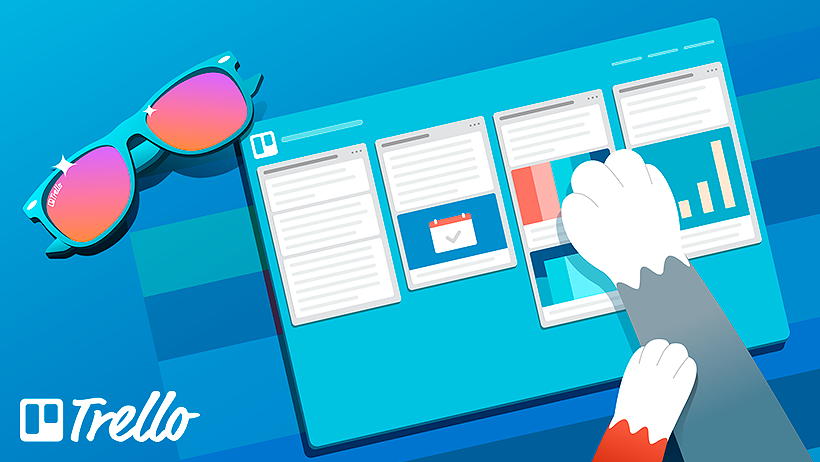 Trello is a simple, easy-to-use project management app for collaborative teams. The platform is based on the Kanban board philosophy, a visual layout that originates from Japan. Essentially, tasks are added and organized on "to-do," "going" and "done" statuses, which helps teams keep track of progress. Tasks can be grouped into boards and cards, which can contain multiple tasks in themselves. Individual tasks can be assigned to groups or team members with deadlines and checklists.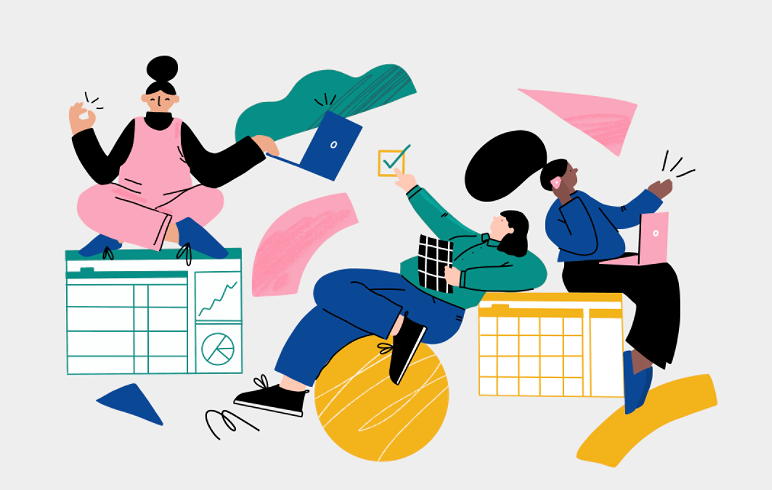 Part spreadsheet, part database, and entirely flexible, Airtable allows teams to organize their work, their way. Airtable is built around the spreadsheet format and this is great news if your team is used to managing projects on tools like Excel. Airtable's interface operates like a spreadsheet, but it's far more intuitive and includes all kinds of functionality that's either not available in Excel or more complex. Airtable Blocks give you a creative palette of app-like functionality that you can mix and match to create the perfect workflow for your team. Airtable also provides templates to get you and your team started.
Photo credits:
Photo #1: DoLA
Photo #2: Venture Harbour
Photo #3: Forest
Photo #4: IPassword
Photo #5: Quip
Photo #6: Slack
Photo #7: Microsoft To Do
Photo #8: WhatsApp
Photo #9: Cisco WebEx Meetings
Photo #10: Trello
Photo #11: Airtable