Whether you're a resident or visitor, when you enter the two lobbies at Circa, it's hard to contain your amazement at the stunning reception and lounge areas. Designed by HansonLA, an architecture, interior, and urban design practice located in downtown Los Angeles, the lobbies' soaring ceilings and opulent marble finishes exude sophistication and luxury. But perhaps the most striking design elements are the undulating feature walls.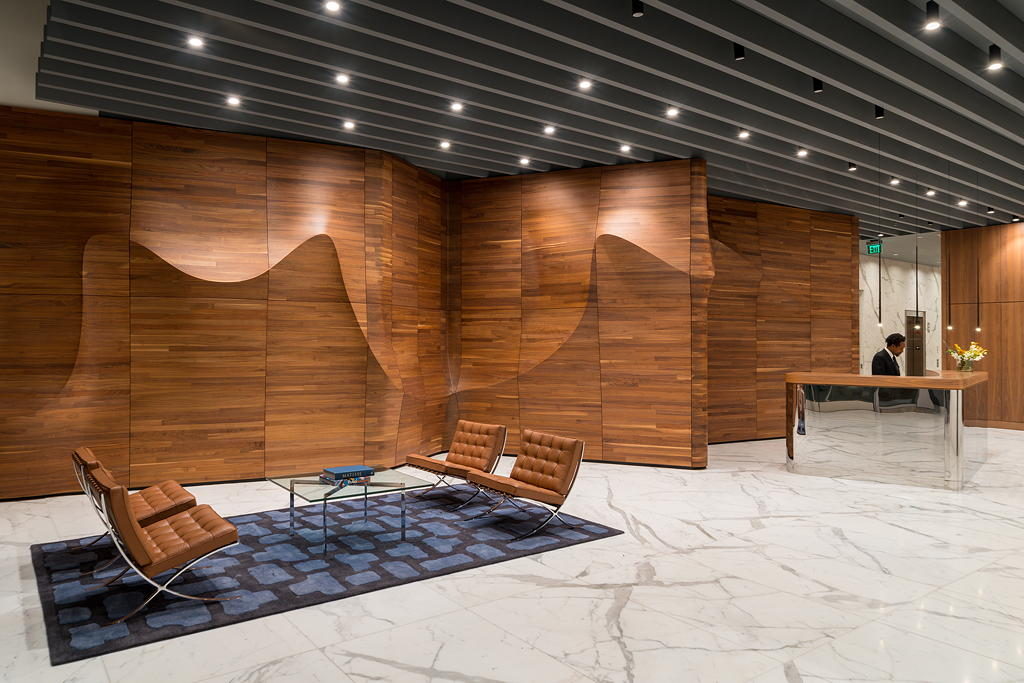 HansonLA notes that Circa's design expression culminates in the sculptural shapes of the feature walls in the two main lobbies. Each wall is a single material pushed to its assembly limits in a merger of digital and hand craftsmanship. This approach carries through the project via a flow of color, pattern and textures.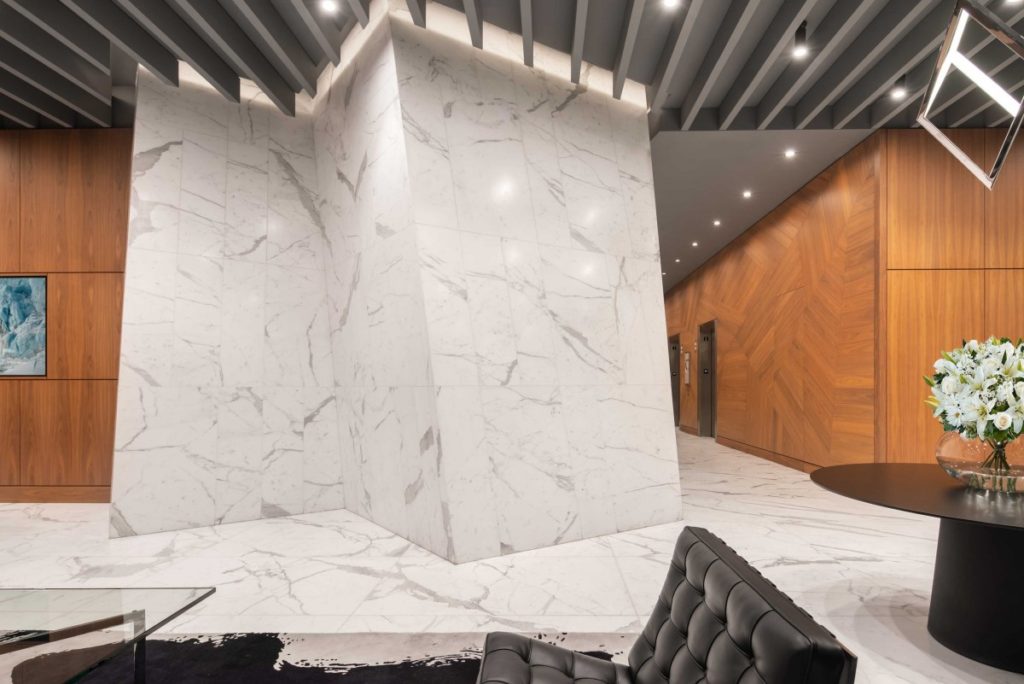 The interior design for Circa purposefully integrates the design of the public spaces with that of the 648 living units. The mixed communal and individual organization is made luxurious through the custom application of premier finishes and European fixtures.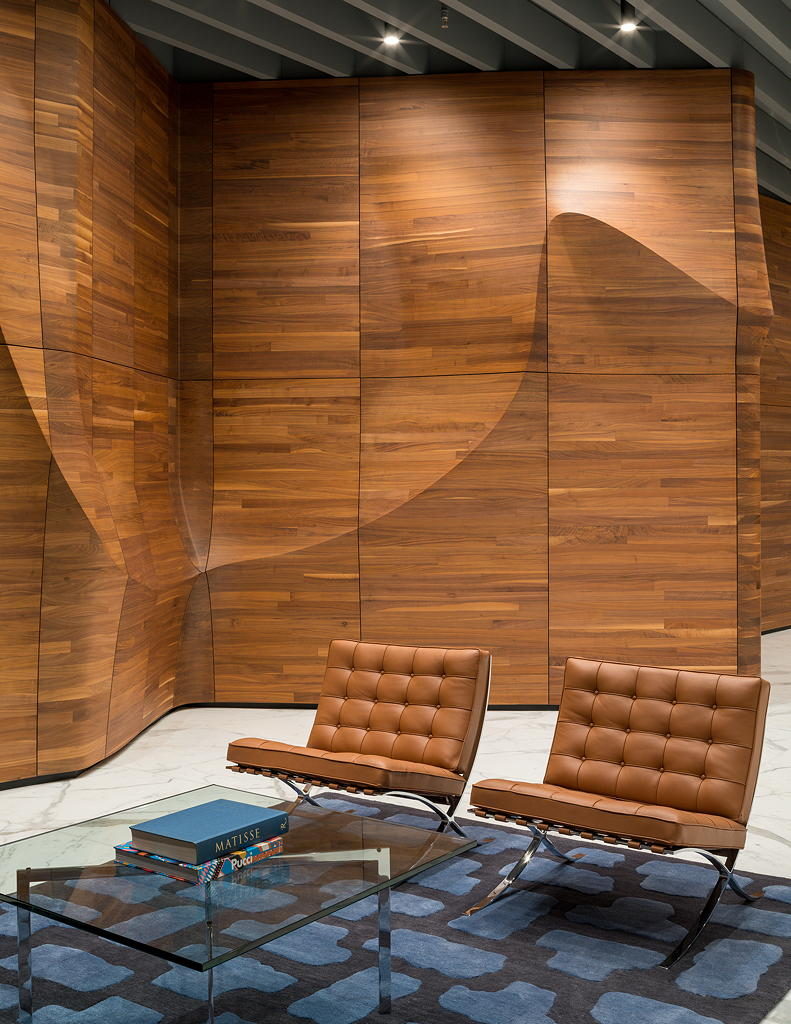 HansonLA's strong principles come together to create comprehensive solutions for their clients, each showcasing conscious and meticulous design, such as the details seen Circa's lobby wall design. Led by Douglas Hanson, AIA, the award winning design firm has an established reputation for integrating innovative design with the functional and technical requirements of each project. Their design philosophy looks for the synergies of a project and finds focus in its shared interests. The firm values making good use of space, maximizing resources, and drawing personality out of simple forms, creating beauty through familiar materials.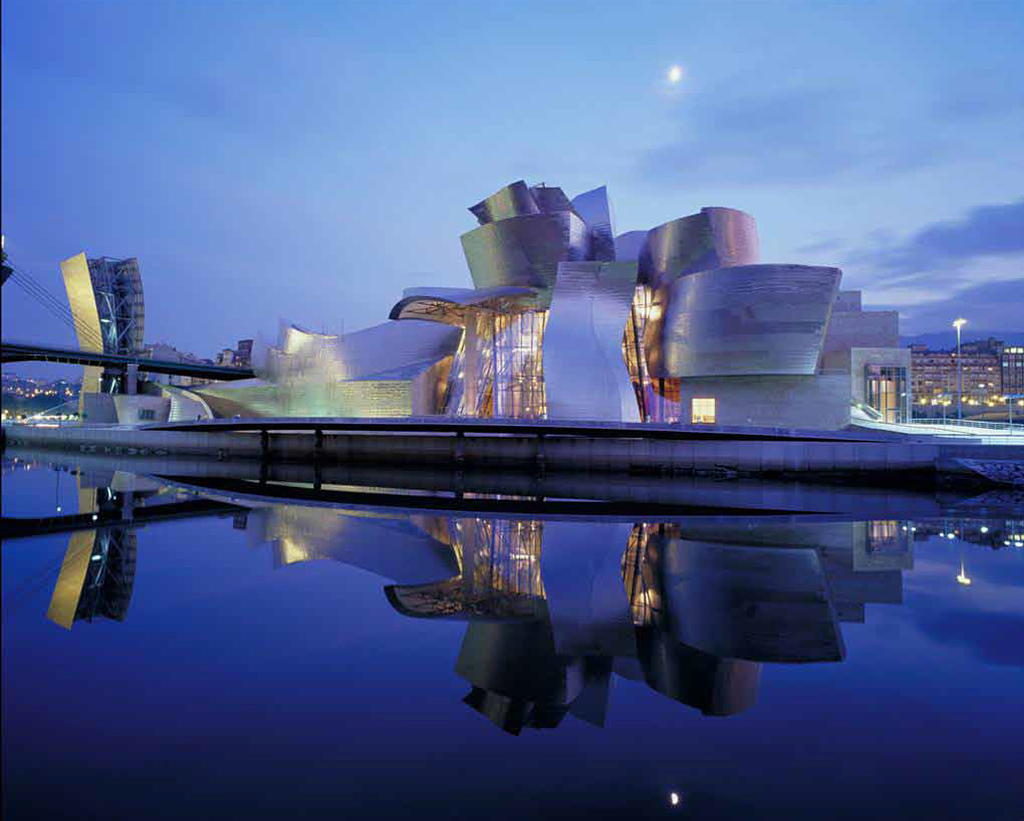 HansonLA has a portfolio of over forty national and international projects that include cultural, commercial, mixed-use, and residential types that range in scale from object to urban campus. It provides comprehensive architectural services, from pre-design and programming, to design and documentation, to construction and project management. It also offers expertise in brand coordination, design research, and master planning. Photo: Douglas Hanson AIA, Project Architect, for the Guggenheim Bilbao by Frank Gehry and Associates.
Photo credits:
Photo #1: Circa/Hunter Kerhart
Photo #2: Circa/Hunter Kerhart
Photo #3: HansonLA
Photo #4: Circa/Hunter Kerhart
Photo #5: HansonLA