Circa residents are living at the epicenter of one of most exciting cities in the world! The fall season is firing up wth world-class live performances, rare exhibitions, and immersive experiences! So fire up your inner culture vulture and discover LA's essential music, theatre and more!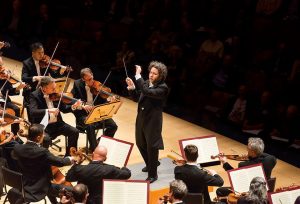 LA Phil Walt Disney Concert Hall 111 S Grand Ave, Los Angeles, CA 90012
Gustavo Ignites the New Season! Don't miss Dudamel and the Los Angeles Philharmonic as they fire up the 2019/20 season with Gershwin, Copland, Beethoven, Bruckner, Adams, Stravinsky, and more. The LA Phil takes audiences on sweeping musical journeys through electrifying performances, cutting-edge music education, and innovative community engagement programs. Each year, the LA Phil presents over 250 concerts at its two globally renowned venues: Walt Disney Concert Hall and the Hollywood Bowl.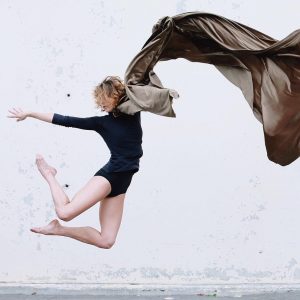 L.A. Dances L.A. Dance Project 2245 E Washington Blvd. Los Angeles, CA 90021
L.A. Dances is a six week festival that showcases nine new commissions performed by L.A. Dance Project between September 26th and November 24th. L.A. Dance Project is comprised of twelve full-time dancers based in Los Angeles and is led by Artistic Director, Benjamin Millepied along with Associate Artistic Director, Sebastien Marcovici. The company's repertory features multidisciplinary collaborations with visual artists, musicians, designers, filmmakers and composers.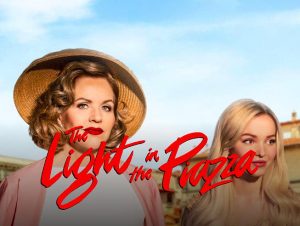 Light in the Plaza LA Opera Dorothy Chandler Pavilion 135 N Grand Ave, Los Angeles, CA 90012
It doesn't get any better than this: Renée Fleming, Dove Cameron and Brian Stokes Mitchell in a ravishing musical! The scene is set: Florence, summer 1953. American Margaret Johnson (Renée Fleming) and her daughter Clara (Dove Cameron) take in the wonder and awe of Florence. A fateful gust of wind whisks Clara's hat into the hand of a local dreamer…and it's love at first sight. But Clara isn't quite what she appears, and soon they must all confront a secret kept in the shadows for far too long. Light in the Plazs is Adam Guettel's enchanting Broadway musical, which won six Tony Awards, including Best Original Score and Best Orchestrations.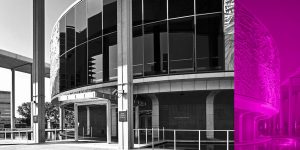 A Play is a Poem Mark Taper Forum 135 N. Grand Ave. Los Angeles, CA 90012
From the mind of celebrated playwright and filmmaker Ethan Coen comes an evening of short plays that will take you on an eccentric journey across America. The hillbilly hollows of Appalachia, a New York tenement apartment, a magnolia scented gazebo in Natchez, Mississippi, the executive suites of Hollywood, each stop reveals a unique glimpse at Americana as only Ethan Coen can deliver. Featuring live music composed and performed by Nellie McKay.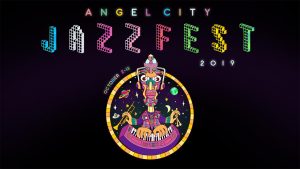 Angel City Jazz Festival Various locations
The Angel City Jazz Festival – LA's most adventurous jazz festival – was founded in 2008 by music promoter Rocco Somazzi. Since then the festival has grown into an essential multi day celebration of cutting edge jazz at some of the most exciting and prestigious venues in LA, such as LACMA, REDCAT, Zipper Hall, the Bluewhale, the World Stage, the Lodge Room and Mr Musichead Gallery. The Angel City Jazz Festival consistently features the most innovative and original national and international jazz musicians working today, balancing established jazz artists with emerging talent, and focusing on west coast creative jazz, past, present and future.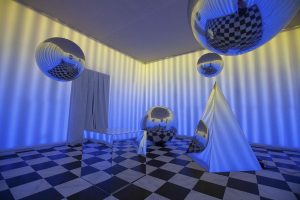 29Rooms 1231 N Spring Street Los Angeles, CA 90012
The makers behind Refinery29 have collaborated with visionaries and brands in the fields of art, activism, style, and technology to bring you 29 experiences under one roof that tap into the conversations of today and our hopes for tomorrow. 29Rooms was launched in 2015 on Refinery29's 10-Year Anniversary as a way to bring their brand to life in the real world. Today, 29Rooms has become a vibrant community where culture, creativity and imagination are unlocked and celebrated year after year. Through multi-sensory installations, performances, and workshops, you will be presented with a new way to connect with creativity, culture, and community.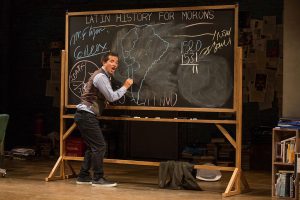 Latin History for Morons Centre Theatre Group Ahmanson Theatre 135 N Grand Ave, Los Angeles, CA 90012
Uproarious, uncensored, and undeniably entertaining, Latin History for Morons is the show we need right now – a night of eye-opening historical narrative courtesy of Tony® and Emmy® Award winner John Leguizamo. The self-professed ghetto scholar schools America on Cinco de Mayo—no, it's not the Latino Fourth of July—and every other aspect of Latin history they've misunderstood and forgotten to create a heartfelt and funny tribute. From a mad recap of the Aztec empire to stories of the unknown Latin patriots who won American independence, Leguizamo breaks down the 3,000 years between the Mayans and Pitbull into 110 irreverent and incisive minutes.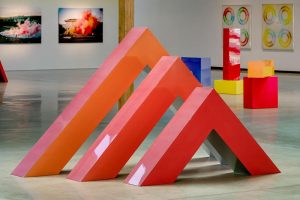 Judy Chicago: Los Angeles Jeffrey Deitch Gallery 925 N Orange Drive Los Angeles, CA 90038
Judy Chicago created a remarkable body of work in Los Angeles and Fresno from 1965 – 72 that has been largely unseen for fifty years. Jeffrey Deitch, Los Angeles is presenting a full survey of these early works until November 2, 2019. The exhibition will feature paintings, drawings, sculpture, installations, and documentation of Chicago's environmental and fireworks projects. Los Angeles was inhospitable to women artists during this period, but the city's spirit of self-invention and the lack of art market pressure gave Judy Chicago the freedom to create an innovative and original approach to making art. Intent on learning more about industrial techniques that were not taught at art school, Chicago enrolled in auto body painting school, the only woman out of two hundred fifty men in her class.