LA is a visual feast this season, with must-see exhibitions, multi-media shows, and immersive experiences. So if you're craving a culture fix, you'll find plenty of inspiration near Circa. Celebrating the 100 year anniversary of the discovery of King Tut's tomb are two spectacular exhibitions: Immersive King Tut at Lighthouse ArtSpace, and King Tut: The Immersive Experience from National Geographic opening November 4 in DTLA. Other upcoming shows include Brewery Artwork, William Kentrdige: In Praise of Shadows at The Broad, and Inspiring Walt Disney: The Animation of French Decorative Arts at The Huntington. Mark your calendars and get your tickets now, as these exhibitions can quickly sell out. Please check websites for health & safety protocols.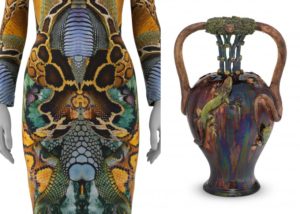 Lee Alexander McQueen: Mind, Mythos, Muse LACMA 5905 Wilshire Blvd. Los Angeles, CA 90036
One of the most significant contributors to fashion between 1990 and 2010, Lee Alexander McQueen (London, 1969–2010) was both a conceptual and technical virtuoso. The first McQueen exhibition on the West Coast, Lee Alexander McQueen: Mind, Mythos, Muse contextualizes the designer's imaginative work within a canon of artmakers who drew upon analogous themes and visual references. Exploring imagination, artistic process, and innovation in fashion and art, the exhibition examines the interdisciplinary impulse that defined the designer's career. On display are select McQueen garments from the Collection of Regina J. Drucker alongside artworks largely from LACMA's permanent collection.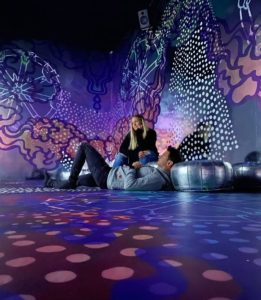 Flutter Experience 217 S La Brea Los Angeles, CA 90036
Located just five minutes from LACMA, Flutter is an immersive sensory journey with projection mapping, painting, virtual reality, dancing, sound baths, and much more. Rated as America's number one art experience, Flutter has brought incredible artists together to transform 14 rooms into spaces that will inspire you to play, create, imagine, and explore. Flutter partnered with Lady Gaga's Born This Way Foundation, who advise on mental health and youth engagement issues. Discover the interactive experience that will uplift your soul and allow you to interact with art like never before.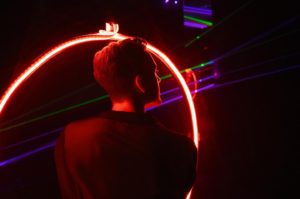 Color Fields LA Blush Studios LA 147 N Mission Rd. Los Angeles, CA 90033
Come experience Color Fields in a new type of exhibition and event space in Los Angeles. This 10,000 square foot exhibition of analogue color theory exploration through light, shape, form, movement, technology, and self will test what you think you may understand about color and combinations. Step into and take a walk through Color Fields' five detailed exhibit landscapes with some added color and shadow follies, each providing a different analogy of how we see, experience, and translate colors.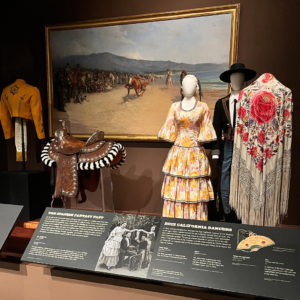 The Autry Museum 4700 Western Heritage Way Los Angeles, CA 90027
If you're a fan of the American West, The Autry Museum in Griffin Park should be at the top of your must do list. The museum features world-class galleries showcasing the art, history and cultures of the American West plus film memorabilia, historic firearms and more. Their current exhibition, Dress Codes, is about what we wear, how we wear it, and why. Visitors can explore how the clothing in our closets have long and often surprising histories, unpacking cultural histories of western style. The exhibition is organized around six enduring icons of western style: blue jeans, plaid shirt, fringed jackets, aloha shirt, China Poblana dress, and the cowboy boot.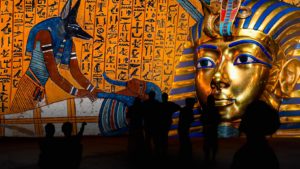 Immersive King Tut Lighthouse ArtSpace 6400 Sunset Blvd. Los Angeles, CA 90028
100 years ago, the boy king's tomb was discovered. Celebrate the anniversary by venturing into the Valley of the Kings at Immersive King Tut. The groundbreaking immersive King Tut experience takes you on a mythical journey through the Egyptian afterlife. As pharaoh, Tutankhamun was the sun of his nation. In this immersive experience, you will follow him on his journal through the underworld. Will he triumph and bring his people eternal light and prosperity? Immerse yourself in ancient Egypt and unravel the myths and legends of King Tut like never before.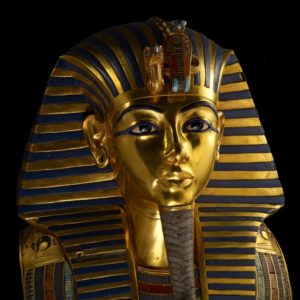 Beyond King Tut: The Immersive Experience Magic Box LA 1933 S. Broadway, Los Angeles, CA 90007
Opens Nov 4 A hundred years after the legendary discovery of Tutankhamun's tomb in Egypt comes National Geographic's Beyond King Tut: The Immersive Experience, exclusively at Magic Box LA. Produced in partnership with the National Geographic Society, Beyond King Tut takes visitors on an immersive cinematic journey to Egypt to witness ancient wonders of the world, like the Temple at Karnak and the Great Sphinx, all in stunning high-resolution detail. Audiences then gaze upon a brilliant Egyptian sunrise over the Pyramids of Giza, before traveling back in time 3,300 years to the 18th dynasty and the age of the Golden Pharaohs when King Tut ruled. There, they meet Ancient Egyptian gods like Ra and Anubis, while descending into King Tut's burial chamber and joining him on his quest for immortality.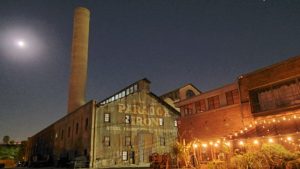 Brewery Artwalk 2100 N Main St. Los Angeles, CA 90031
Nov 5 – 6 The Brewery Artwalk is a twice annual open studio weekend at the worlds largest art complex. With over 100 participating resident artists, you will have the opportunity to see new works, discover new favorites, speak with the artists, and purchase artwork directly from the artists' studios. The creation of the Brewery Arts Complex began in 1982 at the site of the Pabst Blue Ribbon Brewery. With the passing of the Los Angeles Artist-In-Residence code, artists could rent live/work space in industrially zoned buildings. Come and support LA's finest artists, take home some great works, and dine at the on-site restaurant. Admission and parking are free.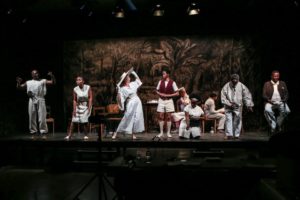 William Kentridge: In Praise of Shadows The Broad 221 S Grand Ave. Los Angeles, CA 90012
Opens Nov 12 William Kentridge's first monograph presentation at The Broad and his first major exhibition in Los Angeles in two decades will feature more than 130 works in an engaging and interactive design by Belgian designer Sabine Theunissen. Surveying 35 years of the celebrated South African artist's practice, this landmark exhibition includes all 18 works from the Broad collection with substantial loans from across the United States and South Africa. Don't miss the world theatrical premiere of the performance Houseboy, a production of the Centre for the Less Good Idea in Johannesburg, directed by William Kentridge, at REDCAT (Roy and Edna Disney/CalArts Theater), in downtown Los Angeles from November 17–20. Tickets HERE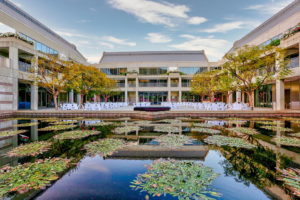 Fabric of a Nation: American Quilt Stories Skirball Cultural Center 2701 N Sepulveda Blvd. Los Angeles, CA 90049
Opens Nov 17 American Quilt Stories features works by more than forty artists, including Harriet Powers, Bisa Butler, and Sanford Biggers. Come celebrate the artistry and vision of a diverse and largely under-recognized group of creators in an exhibition that brings to light stories that enrich, deepen, and complicate our understanding of the American experience. Fabric of a Nation illuminates the unique capacity quilts have to tell stories and convey a sense of humanity. Whether produced as works of art or utilitarian objects, their tactile, intricate mode of creation and traditional use in the home impart deeply personal narratives of their makers and offer an intimate picture of American life. While you're there, take some time to explore The Skirball's beautiful campus in the Santa Monica Mountains.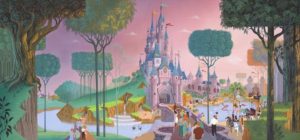 Inspiring Walt Disney: The Animation of French Decorative Arts The Huntington 1151 Oxford Rd. San Marino, CA 91108
Opens Dec 10 The international traveling exhibition Inspiring Walt Disney: The Animation of French Decorative Arts explores the early inspirations behind Disney Studios' creations, examining Walt Disney's fascination with European art and the use of French motifs in Disney films and theme parks. Walt Disney had a deep affection for France, having served there as an ambulance driver following World War I. It was then that he first became fascinated with Europe and European art. Inspiring Walt Disney highlights his art and architecture encounters during return trips following the war. Approximately 50 works of 18th-century European decorative art and design, many of which are drawn from The Huntington's significant collection, are featured alongside hand-drawn production artworks and works on paper from the Walt Disney Animation Research Library, Walt Disney Archives, Walt Disney Imagineering Collection, and The Walt Disney Family Museum.
Photo credits:
Photo #1: Flutter Experience
Photo #2: LACMA
Photo #3: Flutter Experience
Photo #4: Blush Studios LA
Photo #5: The Autry Museum
Photo #6: Immersive King Tut
Photo #7: Beyond King Tut: The Immersive Experience
Photo #8: Brewery Artwalk
Photo #9: The Broad
Photo #10: Skirball Cultural Center
Photo #11: The Huntington