April is Arts Month, a month-long celebration established by Arts for LA to promote arts and culture throughout Los Angeles. And what a month it is! LA is a visual feast, with must-see exhibitions, multi-media shows, and immersive experiences, many not far from Circa. If you're ready to curate your own personal cultural agenda, there are some highly anticipated shows to put on your list, such as Jean-Michel Basquiat: King Pleasure, which just opened at The Grand LA, and Keith Haring: Art is for Everybody, coming to The Broad in May. You'll also discover intriguing on-going exhibitions around town, with offerings as richly diverse as our city itself. Get your tickets now, as these shows can sell out fast.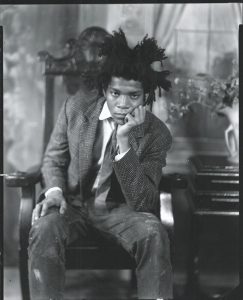 Jean-Michel Basquiat: King Pleasure The Grand LA 100 S Grand Ave. Los Angeles, CA 90012
Jean-Michel Basquiat's contributions to the history of art and his explorations of multifaceted cultural phenomena––including music, the Black experience, pop culture, Black American sports figures, literature, and other sources––will be showcased through immersive environments providing unique insight into the late artist's creative life and his singular voice that propelled a social and cultural narrative that continues to this day. Organized and curated by his family, this exhibition of over 200 never-before-seen and rarely shown paintings, drawings, multimedia presentations, ephemera, and artifacts tell the story of Jean-Michel from an intimate perspective, intertwining his artistic endeavors with his personal life, influences, and the times in which he lived.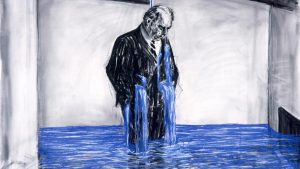 William Kentridge: In Praise of Shadows The Broad 221 S Grand Ave. Los Angeles, CA 90012
William Kentridge's first monograph presentation at The Broad and his first major exhibition in Los Angeles in two decades will feature more than 130 works in an engaging and interactive design by Belgian designer Sabine Theunissen. Surveying 35 years of the celebrated South African artist's practice, this landmark exhibition includes all 18 works from the Broad collection with substantial loans from across the United States and South Africa. A highlight of the exhibition is The Broad collection's 30-minute five-channel video and multimedia installation The Refusal of Time (2012).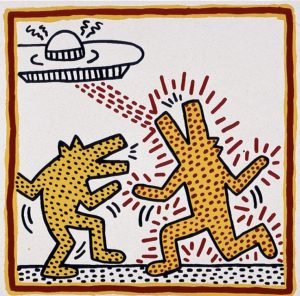 Keith Haring: Art is for Everybody The Broad 221 S Grand Ave. Los Angeles, CA 90012
Opens May 27 The Broad will present the first-ever museum exhibition in Los Angeles of Keith Haring's expansive body of work and will feature over 120 artworks and archival materials. Known for his use of vibrant color, energetic linework and iconic characters like the barking dog and the radiant baby, Haring's work continues to dissolve barriers between art and life and spread joy, all while being rooted in the creative spirit and mission of his subway drawings and renowned public murals: art is for everybody. Curated by Broad curator and exhibition manager Sarah Loyer, the exhibition will explore both Haring's artistic practice and life, with much of the source material for the exhibition coming from his personal journals.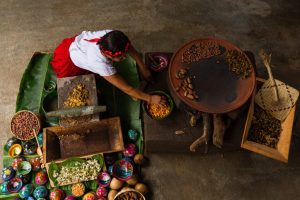 LA Plaza Cocina 501 N Main St. Los Angeles, CA 90012
LA Plaza Cocina presents The Legacy of Cacao, an exhibition focusing on chocolate, one of the most popular foods in the world. The exhibition follows the evolution of chocolate from its first reference by the Olmec civilization more than 2,000 years ago, to the present day, and reveals how the sacred connotations of the original pre-Hispanic beverage remain alive in contemporary Mexico. LA Plaza Cocina is the first museum in the United States to explore the history and culture of Mexican food, and how Mexico's Mesoamerican culinary history is still a large part of the Los Angeles community and the world today.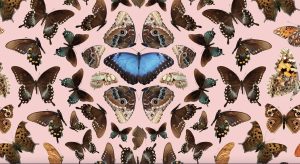 Natural History Museum Butterfly Pavilion 900 Exposition Blvd. Los Angeles, CA 90007
Wonder takes flight at the Museum! Walk among beautiful butterflies in the seasonal Butterfly Pavilion. This springtime exhibition features hundreds of butterflies, colorful native plants, and plenty of natural light to help you see these creatures shimmer. With lots of flight space and a variety of resting spots, come get one of the best views in Los Angeles of these amazing insects. While you're at NHM, check out the schedule for First Fridays. Explore the Natural History Museum after hours with live music, DJs, topical discussions, signature cocktails, pop-up experiences, special NHM collections displays, and more.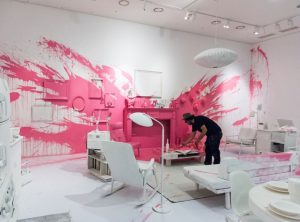 Mr Brainwash Art Museum 455 N Beverly Dr. Beverly Hills, CA 90210
The appropriately named "Mr Brainwash Art Museum" is the current pop-up exhibit in the once Paley Center of Media building. Artiste extraordinaire Thierry Guetta, aka Mr Brainwash, acquired the museum to develop it into a vibrant exhibit of his own works and those of other artists whom he admires – similar to his 2018 New York City pop-up exhibit which included paintings, sculptures and multi-media displays "brainwashed" with his signature uplifting commentary, historical imagery, and cornucopia of color.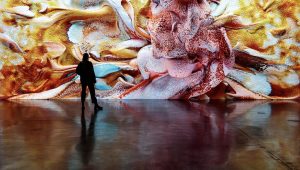 Refik Anadol: Living Paintings Jeffrey Deitch Gallery 925 N Orange Dr. Los Angeles, CA 90038
Living Paintings, Refik Anadol's first major solo exhibition in Los Angeles, will showcase the complete series of Anadol's artworks that are based on California-related datasets, and explore his fascination with the environments – physical, public, virtual, and multidimensional – that play an instrumental role in shaping his artistic vision. Merging collective memories of urban life and nature with groundbreaking machine learning and visualization technologies, Living Paintings invites a poetic and futuristic contemplation of purposeful human-machine collaborations. Refik Anadol, born in Istanbul, Turkey, is an internationally renowned media artist, director, and leader in the aesthetics of data and machine intelligence. He is also a lecturer in UCLA's Department of Design Media Arts.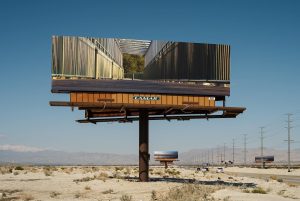 Desert X W8F6+56, Palm Springs, CA 92282
If you're heading out to the Coachella Valley, be sure to check out Desert X. This sprawling exhibition will activate the desert landscape through 12 installations by artists from Europe, North America and South Asia, whose poetic and immersive works span a multitude of disciplines, including sculpture, painting, photography, architecture, and more. Desert X is produced by The Desert Biennial, a not-for-profit 501(c)(3) charitable organization founded in California, conceived to produce recurring international contemporary art exhibitions that activate desert locations through site-specific installations by acclaimed international artists.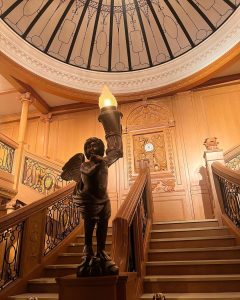 Titanic The Exhibition 4327 Beverly Blvd. Los Angeles, CA 90004
Embark on an immersive, interactive tour of the Titanic with vast, jaw-dropping recreations of the ship's interior and exterior. Visit the dock from where the Titanic first sailed, explore the galleries and boiler room, take a look inside a millionaire's suite, stroll the exterior promenade deck under a starry night sky, and see the Grand Staircase with your own eyes. As you take in the stunning photography of the Titanic and step across the ocean floor strewn with relics, you'll feel like you're walking through history.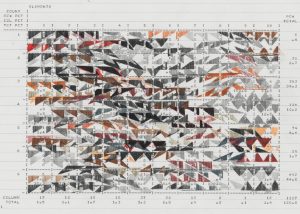 Coded: Art Enters the Computer Age LACMA 5905 Wilshire Blvd. Los Angeles, CA 90036
Coded: Art Enters the Computer Age, 1952–1982 explores how the rise of computer technology, together with its emergence in popular consciousness, impacted the making of art in the age of the mainframe. International and interdisciplinary in scope, Coded examines the origins of what we now call digital art, featuring artists, writers, musicians, choreographers, and filmmakers working directly with computers, as well as those using algorithms and other systems to produce their work. Whether computer-generated or not, the many artworks considered here reflect the simultaneous wonder and alienation that was characteristic of the 1960s and '70s, along with the utopian and dystopian possibilities of these new machines. Today, with digital technology having been fully integrated into our lives, the exhibition's examination of the years leading up to the advent of the personal computer is relevant, even imperative, to fully appreciating art and culture in the age of the computer.
Photo Credits:
Photo #1: The Broad
Photo #2: Jean-Michel Basquiat: King Pleasure
Photo #3: The Broad
Photo #4: The Broad
Photo #5: LA Plaza Cocina
Photo #6: Natural History Museum
Photo #7: Mr. Brainwash Art Museum
Photo #8: Jeffrey Deitch Gallery
Photo #9: Desert X
Photo #10: Titanic The Exhibition
Photo #11: LACMA