It's time to celebrate! You've decked the halls, your shopping is nearly finished, and everything is coming together at last! Now it's time to party! And no festivity would be complete without an effervescent bubbly, aromatic wine, or a well-chilled brew. Whether you're stocking up for a holiday soirée, ready for a tasting adventure, or looking for the perfect gift, LA's the place for keeping spirits bright!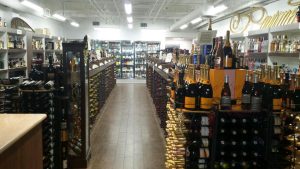 Gourmet Wines & Spirits 300 S Grand Ave LP110, Los Angeles, CA 90071
Located in the heart of DTLA at the corner of Grand Avenue and 3rd Street, Gourmet Wines & Spirits offers a large selection of fine wines, beers, and liquors from around the world, including many rare and hard to find items. A "one-stop" shop for personal and business gift entertaining, they offer free delivery to anywhere downtown. Choose from custom made baskets such as Wine/Liquor Baskets, Cheese/Cracker, and Chocolate Baskets. The deli department is staffed with creative, knowledgeable people prepared to meet your needs, from made-to-order sandwiches and salads to spectacular Cheese, Meats and Fruit Platters delivered to your office. Many wines, champagnes, beer, and soft drinks are already chilled, and their "Emergency Platters" can be prepared on short notice.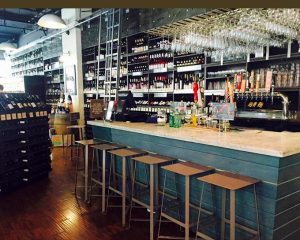 Buzz Wine Beer Bottle Shop 460 S.Spring St. Los Angeles, CA 90013
The folks at Buzz Wine Beer Bottle Shop are self-proclaimed beer geeks, offering more than 800 curated beers that rotate every day. Inventory includes the latest market entries, hottest releases, and regional favorites. The Buzz team tastes 100-200 wines a week from more than 160 sources, including small producers, bottles made by non-traditional winemakers, geek wines, and natural, sustainable, organic, biodynamic, unfined & unfiltered products. The store professes a unique alternative experience without the typical "wine speak" intimidation and silly "nose-in-the-air" formalities, to give customers great options and empower them to make their own decisions. The Bar is open from 12 noon till 1:30am daily for those who buy a bottle in the store and choose to drink on-site, at no extra fee!
538 Wine & Spirits 538 South Flower St. Los Angeles, CA 90071
Ensconced in the ground floor of the California Club, 538 Wine & Spirits is open to both club members and non members. This swanky store is a premier source for world class wines and spirits, with an in-depth inventory of wines from the West Coast and Europe's great winemaking traditions. 538 also sources rare and old vintages by legendary vintners, specializing in cult California, Bordeaux and Burgundy wines. They also feature a selection of Petrossian caviar and Padrón cigars. If you're looking for something in particular or truly special, including hard to find bottles, the expert staff will source it for you.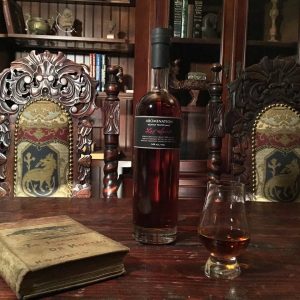 Lost Spirits Distillery 1235 E 6th St. Los Angeles, CA 90021
Originating in Monterey Country and Silicon Valley, Lost Spirits Distillery is a creative design house and laboratory producing some of the world's most extreme and unique spirits, including high-ester rums and peated single malts. Set in the DTLA Arts District, the new re-imagined Los Angeles distillery is open to the public by reservation only. Tours typically last 90 min-2 hours and include a journey through every step of the spirits-making process, from inception and raw ingredients to the finished product. You'll also be guided through the lab to see current experiments and upcoming releases, and enjoy a 4-6 "course" tasting menu with the people who make it. Book reservations here.
flaskandfield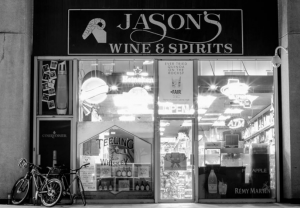 Jason's Wine & Spirits California Market Center 110 E 9th St. Suite A2 Los Angeles 90079
Nestled in the Downtown Los Angeles Fashion District for over 40 years, Jason's Wine & Spirits offers a wide range of beer, wine, champagne, whiskey, vodka, cognac and rum, including unique and hard to find bottles. Jason's boasts LA's fastest local alcohol delivery with under-an-hour free service from 9 a.m. to 2 a.m daily. They also offer event catering throughout the greater Los Angeles area, and can send a gift delivery for that special person in your life. Check their website to find out if you are in their delivery zone.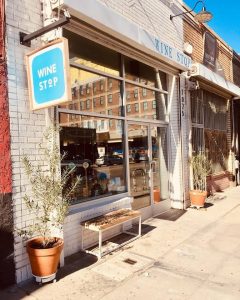 Wine Stop 1025 S Santa Fe Ave, Los Angeles, CA 90021
Wine Stop is revolutionizing wine retailing with their 'vineyard-to-shelf' concept, which allows them to provide top-quality natural, low-intervention, organic, and biodynamic wines at incredible quality/price ratios. No other retailer in the city carries their inventory of domestic and imported selections, thus giving LA wine lovers a great new source for hand-selected wines. All imports are shipped in refrigerated containers (reefers) for maximum integrity. Wine Stop hosts Thursday Night Wine & Cheese Tastings and Bubble Flight (Fridays only).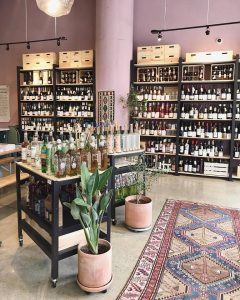 Flask & Field Row DTLA 767 S Alameda St. Ste 180 Los Angeles, CA 90021
Flask & Field is a modern destination for the discovery of wine, spirits, art and design, offering a selection of quality goods for house, home and adventure. The eclectic establishment was founded by entertainment attorney Miriam Yoo, who was inspired by her husband's lack of places to shop for spirits and supplies. Driven by her lifelong passion for wine, hospitality and design, she set out to create a new kind of shop that would address a range of lifestyle needs. Flask & Field hosts private events and tastings in their 1200 square-foot space, and pop-up classes on a range of useful skills. Join the F&F Wine Club or get on their mailing list for more information.