Hot summer days just scream for ice cream…or gelato, sorbet, and other chilled treats. Since ancient times, overheated humans have been preparing cold desserts and beverages by harvesting ice and storing it in caves and underground caches. Ice cream, which is typically made with milk, cream, sugar, and flavoring, is churned by a machine to incorporate significant amounts of air, creating a more whipped texture. Italian-style gelato, comprised of milk, cream, sugar, and a flavoring, is slowly stirred by a machine while freezing, result in very little air being whipped in.
In Japan, a dessert known as kakigori has been made for centuries by storing ice formed in the winter, then shaved in the summer to make luxurious concoctions for aristocrats. Today these crushed or shaved ice desserts are known as shave ice.
Dairy not working for you? Many purveyors offer vegan and gluten-free options that feature the same creamy richness, flavor and texture of traditional ice cream, without the drawbacks of dairy. So go ahead and chill out with LA's coolest ice cream, gelato and ice shaves!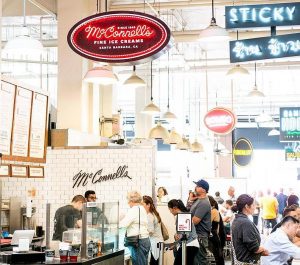 McConnell's Grand Central Market 317 S. Broadway Los Angeles, CA 90013
For 70 years, McConnell's has been making dense and pure-flavored ice creams, with smooth, consistent texture and a rich, velvety mouth feel – all made from scratch with a few, simple ingredients. McConnell's mission is to produce the finest ice creams in the world, in the most responsible and sustainable way possible. In the process, they aim to enrich and enliven the communities in which they operate, and leave the world just a little bit "sweeter" than they found it.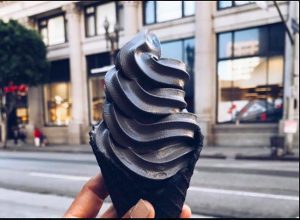 Little Damage 700 S Spring St, Los Angeles, CA 90014
Billing itself "LA's finest soft serve ice cream," Little Damage is a small family owned business that draws its inspiration from the rich cultural fabric that makes Los Angeles special. Rather than offering a conventional selection, Little Damage offers a rotating menu of unique recipes that allow you step outside of your comfort zone and get a little adventurous, such as their famous charcoal cone. At least one vegan option is always be included in the rotation to accommodate those who are dairy free. Guests are invited to capture their best moments in the free photo booth.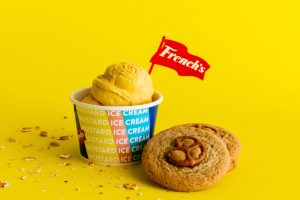 Coolhaus 8588 Washington Blvd, Culver City, CA 90232
French's Mustard is debuting a Limited Edition Mustard Ice Cream in honor of National Mustard Day! Developed with Coolhaus Ice Cream, the unconventional flavor was created to bring together two all-American classics – ice cream and mustard – -in a surprising yet delicious offering. Served with an accompanying pretzel cookie, French's Mustard Ice Cream is available at Coolhaus's Culver City location Aug. 9-11.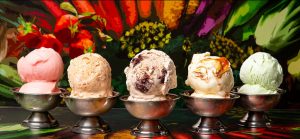 Salt & Straw 829 E. 3rd St. Los Angeles, CA 90013
The bright, spacious Arts District Salt & Straw scoop shop is an outpost of the popular ice cream concept from Oregon, known for inventive flavors and farm-sourced ingredients. The founders chose the name Salt & Straw because the ice cream is handmade, in small batches, the way ice cream was made traditionally. Back in the day, ice cream makers used rock salt to make it freeze, then it was packed in straw to keep it cold. Dairy-free options are available.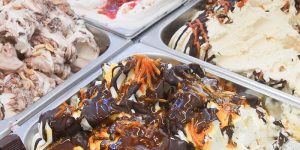 Gelato Festival America Pacific Design Center West Hollywood, CA 90069
Sept 28 -29 Experience the delicious taste of artisan gelato and celebrate the summer's end at the Gelato Festival, held in the Pacific Design Center on Melrose Avenue. Bsides all the gelato you can eat in one day (flavors are limited), guests will enjoy Gelato Festival games and contests, with plenty of prizes to be won throughout the weekend – all included in the price of the ticket! Make sure you cast a vote for your favorite gelato flavor and the chef who created it – the winner will continue the journey towards the final of the Gelato Festival World Masters 2021.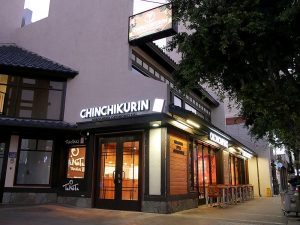 Chinchinkurin 350 E. 1st St. Los Angeles, CA 90012
Chinchinkurin is known for Hiroshima Okonomiyaki, an elaborate dish consisting of about 11 layers of various types of vegetables, moderate portions of protein, a decent layer of carbs, and a few layers of extra flavor, along with the famous Otafuku sauce that brings it all together.Whew! After this flavorful meal, you'll be ready ti cleanse your palate with a refreshing bowl of shave ice!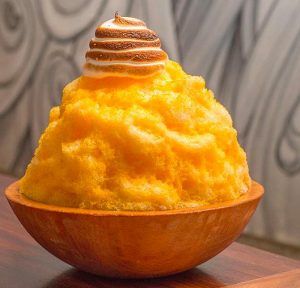 Majordomo 1725 Naud St. Los Angeles, CA 90012
Majordomo specializes in California cuisine inspired by LA's different food cultures and the bounty of Southern California products. The eclectic offerings range from white sturgeon caviar to seafood, noodle & rice dishes, steak, and ribs. After all that sumptuous dining, try their seasonal flavor of kakigori (shave ice) on the dessert menu. Guests are allowed to bring their own wine for a corkage fee is $30 per 750 mls for the first two bottles and $50 for each subsequent bottle.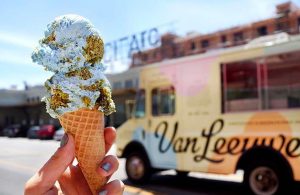 Van Leeuwen Ice Cream 300 S. Santa Fe Ave. Los Angeles, CA 90013
Van Leeuwen Ice Cream started in the Spring of 2008 out of a buttery yellow truck on the streets of NYC. The founders set out to revive the classic American ice cream truck and the art of traditional ice cream making, using ingredients perfected by nature, not science. Van Leeuwen Classic and Vegan ice creams are made with just a handful of fresh ingredients. Each flavor is a celebration of some of the world's best artisan producers and farmers, both local and from around the world. In case you want to try this at home, you can pick up a copy of the "The Van Leeuwen Artisan Ice Cream Cookbook," sharing over 100 vegan and classic recipes along with stories from the past decade.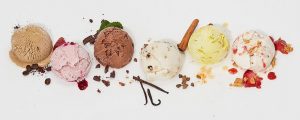 Divine Dips Ice Crème 601 S. Los Angeles Street, DTLA 90014
Say goodbye to icy, bland, dairy-free ice cream concoctions and say hello to Divine Dips Vegan Ice Crème! After years of hands-on research, Divine Dips Vegan Ice Crème came up with the same creamy richness, flavor and texture of traditional ice cream, without the drawbacks of dairy. Skillfully crafted from a blend of organic coconut milk, cashews, nut milks, and other all-natural ingredients, Divine Dips are gluten free and contain no dairy. The product is sweetened with agave nectar, a low glycemic sweetener, providing just the right amount of sweetness without spiking blood sugar. Not just for vegans — anyone who enjoys richly indulgent frozen desserts will crave "a Dip of the Divine."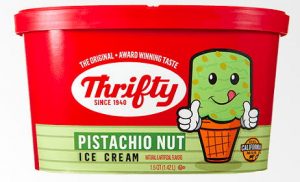 Thrifty Ice Cream at RiteAid Various locations around DTLA
If you're looking for a quick pick me up on a hot afternoon, slip into the closest RiteAid and grab a tub of their legendary Thrifty Ice Cream. Since 1940, Californians have cherished Thrifty Ice Cream's quality ingredients, award-winning recipes, and incredible value. Now for the first time ever, eight signature flavors are offered at a store near you.