Thanksgiving is upon us. Still making plans? If cooking is not on your radar, your favorite DTLA restaurants near Circa are dishing up some fabulous fare to share, from elegant outdoor dining to Thanksgiving Feasts To Go. You'll find a cornucopia of choices, from traditional homestyle meals to creative menus with a twist. Some restaurants are offering vegetarian, vegan, and gluten-free options. Check their websites for details. If you decide to prepare Thanksgiving dinner at home, we found some great tips from Butterball to put a little swagger in your stuffing. Ready to give back? Consider making a donation to a local charity and spread your gratitude this season.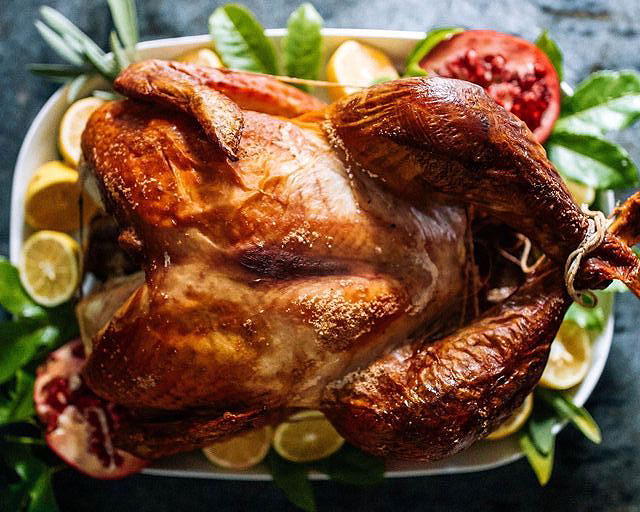 Grand Central Market Thanksgiving To Go 317 S Broadway Los Angeles, CA 90013
Grand Central Market vendors have teamed up to provide everything you need need for an unforgettable Thanksgiving dinner, perfectly packaged and ready to go. Belcampo is selling 8-pound turkeys and Horse Thief BBQ is making sides like sweet potato casserole and potato salad. DTLA Cheese is offering three wedges of cheese with jam and a box of crackers for four; Lucky Bird is making mashed potatoes, biscuit stuffing, cranberry sauce, gravy and tamales; and Nicole Rucker is baking double crust apple pies. You can order all the items a la carte or as a package for four. Order by November 20 for pick up November 25 HERE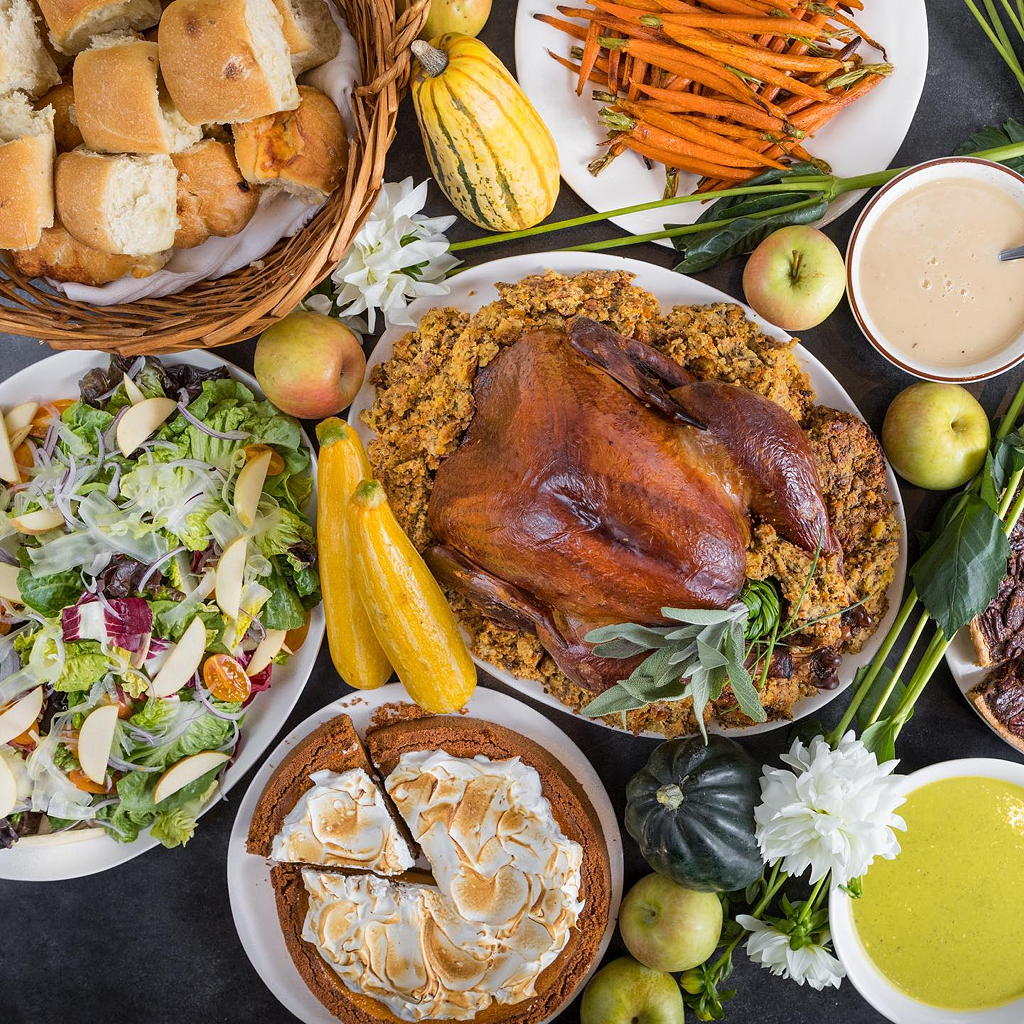 Wexler's Deli Grand Central Market 317 S Broadway Los Angeles, CA 90013
Another option from Grand Central Market is the Thanksgiving Takeout Pack from Wexler's Deli. This feast contains a full meal for four to six, featuring a smoked turkey and assorted fixings. And don't worry about having turkey leftovers. Your order includes artisan rye bread, homemade Russian dressing, sauerkraut, mustard and Swiss cheese so you can make the most delicious turkey Rueben sandwiches for days to come (recipe included). Thanksgiving menu HERE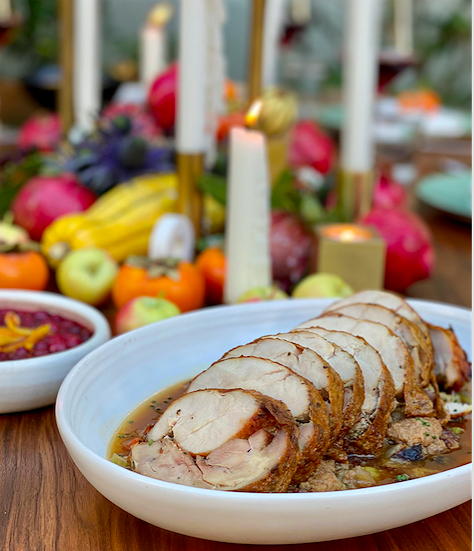 Redbird Thanksgiving To Go 114 E 2nd St. Los Angeles, CA 90012
Redbird is offering a heat & serve holiday feast from Chef Neal for pickup or delivery on Thanksgiving Eve for you to enjoy on Thanksgiving Day. Dinner for four ($68 per person) features pumpkin quince soup, sage-rubbed turkey roulade, stuffing, and Parker House rolls. You can also order add-ons such as prime rib roast, pecan pie, apple pie, wine, and cocktails. Order HERE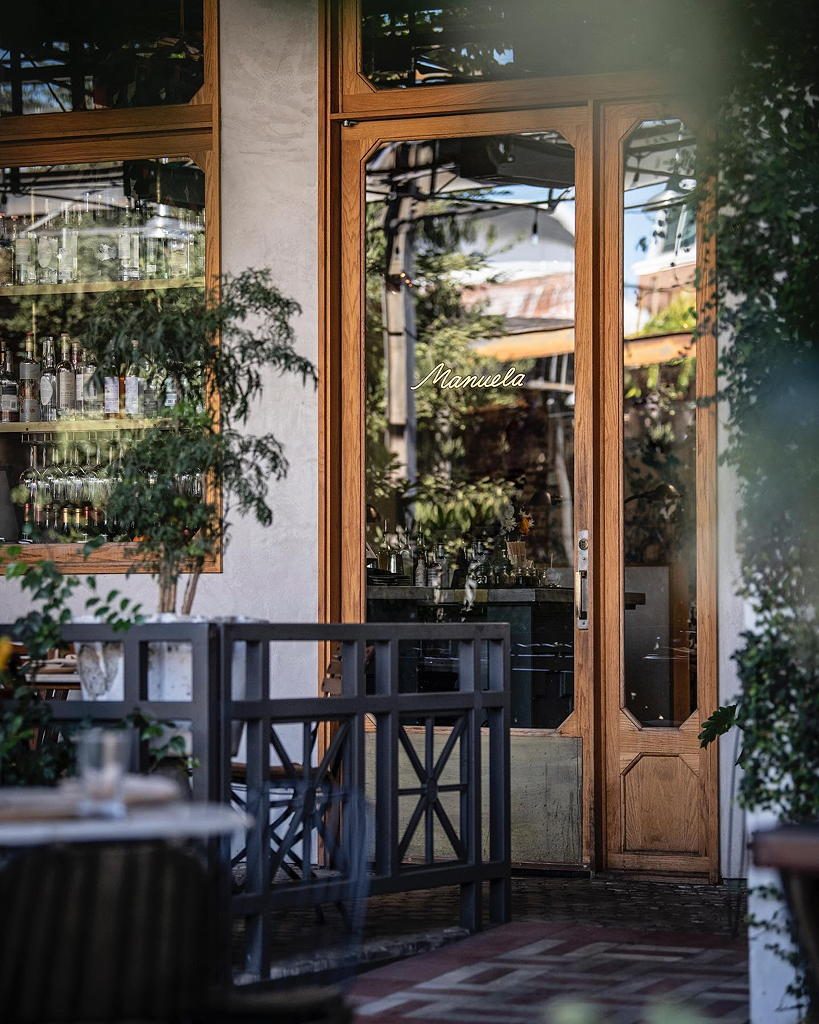 Manuela 907 E 3rd St. Los Angeles, CA 90013
Manuela is open Thanksgiving for dine-in on their outside patio and terrace as well as take-out. For those dining in, Chef Kris Tominaga is serving a Southern-influenced family-style feast for $68 per person. Reservations are available between 2:30pm – 8pm. See menu HERE For curbside pick-up, orders must be placed through Tock by Tuesday, November 24. More details HERE Located in the Arts District of Los Angeles, Manuela unites chef, farmer and artist to create an authentic and original dining experience, celebrating seasonal ingredients sourced from the best farms and producers in Southern California.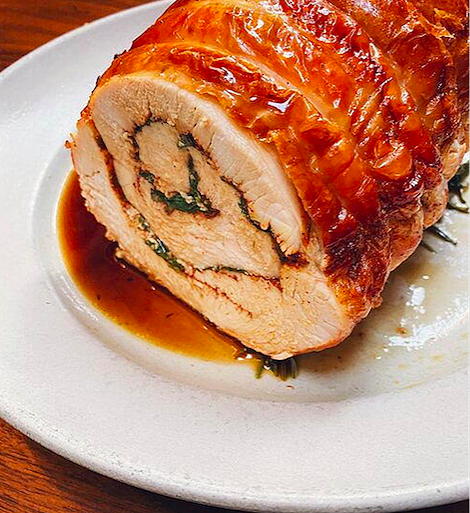 Bar Amá 118 W 4th St. Los Angeles, CA 90013
This year, Chef Josef Centeno is putting a Tex-Mex spin on his Thanksgiving dinner menu with Tex-Mex turkey roulade, house made stuffing with hoja santa, Ruby grapefruit cranberry sauce, cornbread johnnycakes, and more sides. Dinner is $75 per person with a four-person minimum. For an additional $30, you can get a pumpkin pie with Ibarra chocolate graham cracker crumble crust. Order by Nov. 22 for pickup on Nov. 25. Details HERE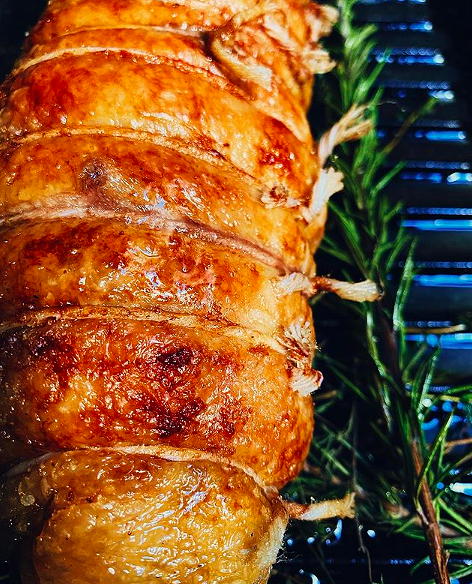 Orsa & Winston 122 W 4th St. Los Angeles, CA 90013
Named LA Times 2020 Restaurant of the Year, Orsa & Wineston's Chef Josef Centeno is offering a Japanese and Italian inspired set menu for two ($137.50 per person), for four or for eight ($100 per person). Your feast includes involtini of duck, sage and chestnut stuffing, and apple-kumquat crostata. Order by Nov. 22 for pickup on Nov. 25. View menu and place your order HERE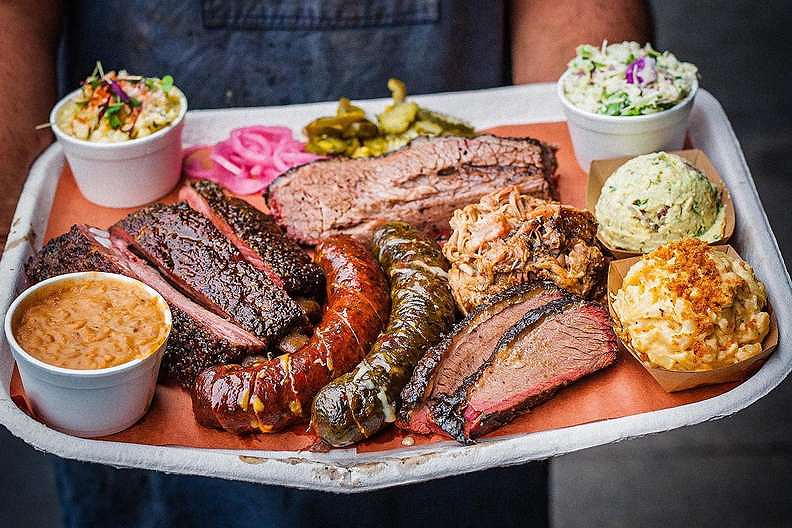 Moo's Craft Barbecue 672 S Santa Fe Ave. Los Angeles, CA 90021
Acclaimed by LA Times and Eater LA as perhaps the best underground barbecue cooking in Los Angeles, Moo's Craft Barbecue is happy to do the cooking for you this Thanksgiving. Their online store is live and ready to take your preorders. Contactless curbside pickup will be available on Thanksgiving Day from their commissary kitchen in DTLA. All meats are smoked and fresh. Choose from two different size options for the sides and whether you'd like your sides chilled and ready for the oven (instructions included), or baked and ready to serve when you get home. Moos also offers scratch made desserts. Order online HERE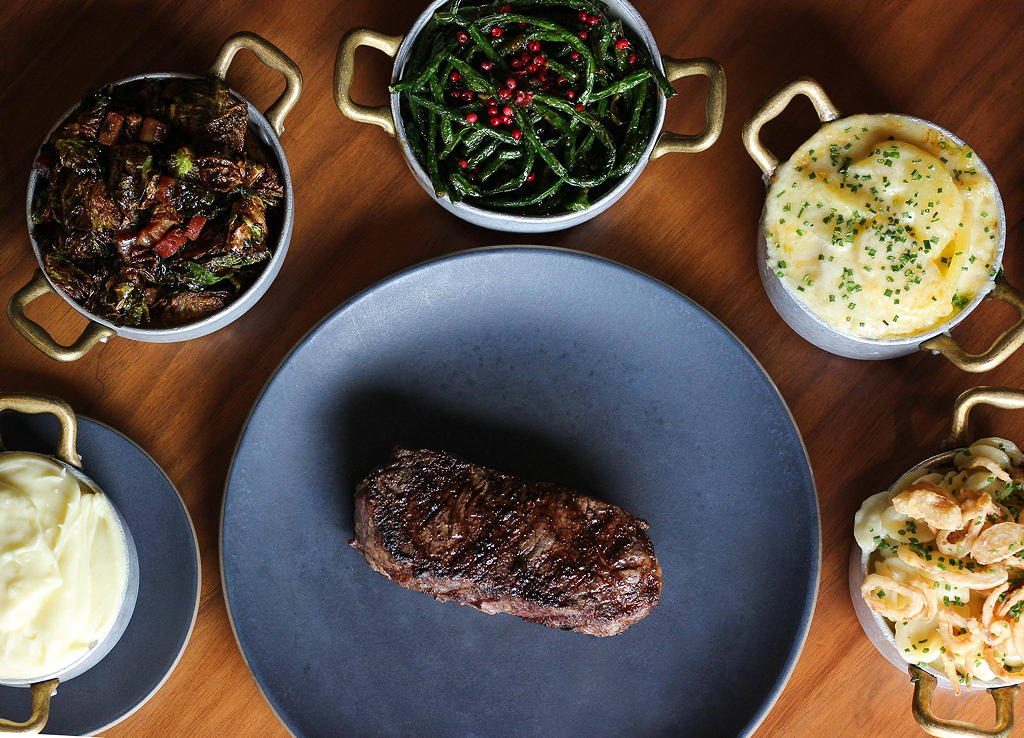 Nick + Stef's Steakhouse 330 S Hope St. Los Angeles, CA 90071
Nick + Stef's Steakhouse is open on Thanksgiving for dine-in or takeout. Holiday specials include Diestel Farms organic turkey, JBS potato puree, stuffing, candied yams, pickled cranberry compote, and turkey gravy, along with other seasonal dishes. And of course, you can always have a steak! Make sure you order their delicious pumpkin pie with Chantilly crème and candied pumpkin seeds. Menu and ordering information HERE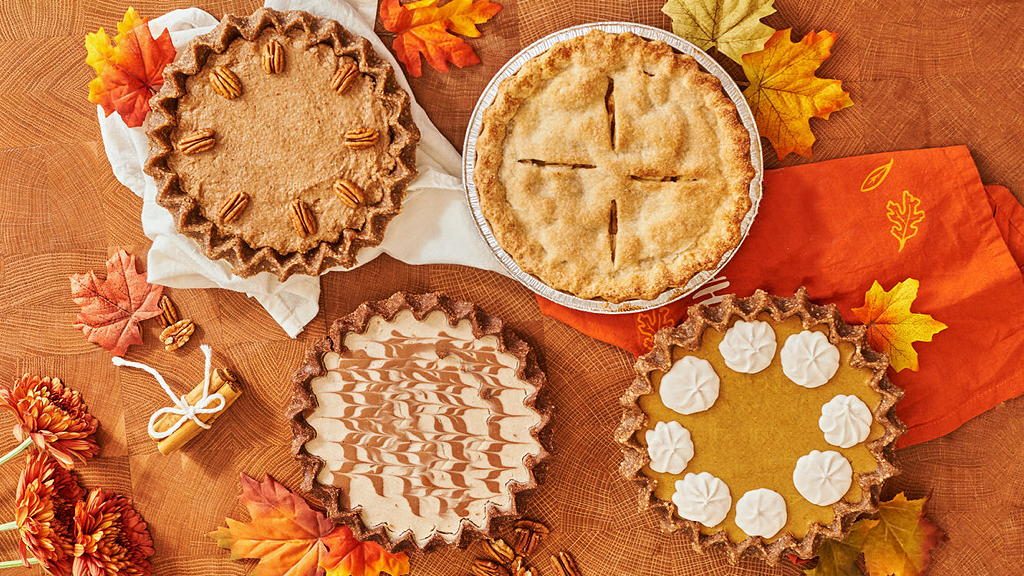 Cafe Gratitude 300 S Santa Fe Ave, Los Angeles, CA 90012
If you're looking for vegetarian, vegan and gluten-free alternatives for your Thanksgiving feast, Cafe Gratitude is offering delicious selections from butternut squash and lentil loaf to vegan pumpkin pie. All holiday sides and pies are 100% plant based and organic, made in house in their downtown LA location. Order HERE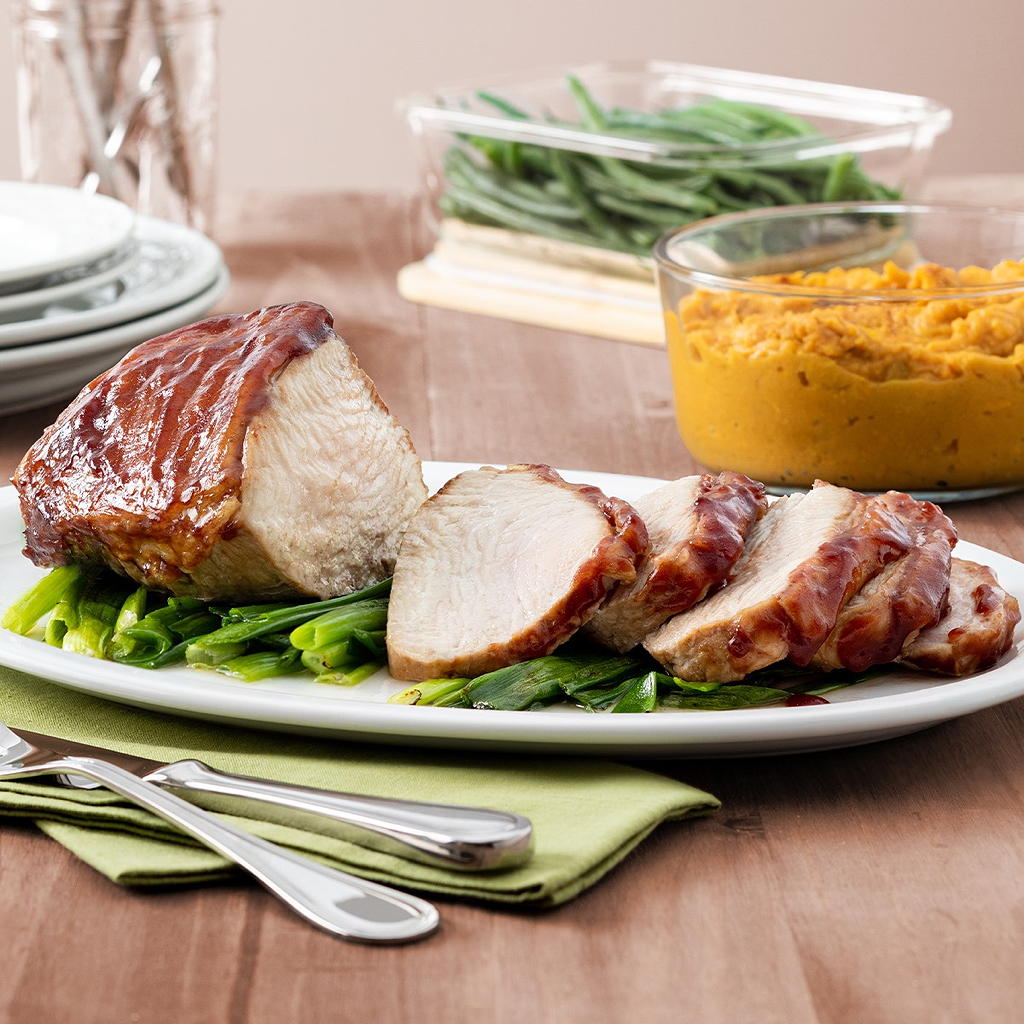 Ready to talk turkey? Ask Alexa. With the Butterball Skill for Amazon Alexa, Butterball Turkey Talk-Line experts will help you host like a boss with turkey preparation how-tos, tips, and recipe inspiration. Butterball Turkey Talk-Line experts are poultry pros that have been giving sage advice for years, and they're here to help you put a little swagger in your stuffing! No Alexa, no problem. Butterball Turkey Talk-Line expert Karen has teamed up with a lifestyle influencer Rosalynn Daniels. Together, they'll share all kinds of juicy tips to make your Thanksgiving all kinds of good. More info HERE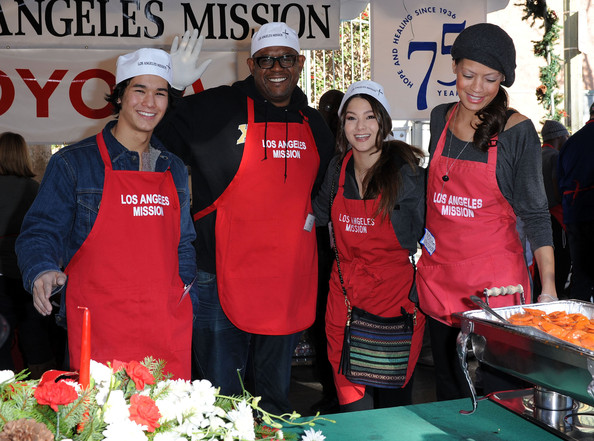 Los Angeles Mission 303 E 5th Street Los Angeles, CA 90013
The Los Angeles Mission's annual Thanksgiving celebration serves over 3,000 pounds of turkey, 700 pounds of mashed potatoes, 800 pounds of green beans and 600 pies to their neighbors experiencing homelessness. They also give out over 1,400 blankets and over 1,200 tarps in preparation for the colder winter months. Now that we've seen an increase in homelessness across Los Angeles, the Mission is expecting more people to attend their Thanksgiving event than ever before. If you can't volunteer this Thanksgiving, you can still help by making a donation.
Photo Credits:
Photo #1: Butterball
Photo #2: Grand Central Market
Photo #3: Wexler's Deli
Photo #4: Redbird
Photo #5: Manuela
Photo #6: Bar Amá
Photo #7: Orsa & Winston
Photo #8: Moo's Craft Barbecue
Photo #9: Nick + Stef's Steakhouse
Photo #10: Cafe Gratitude
Photo #11: Butterball
Photo #12: Los Angeles Mission