April is Earth Month! The first Earth Day on April 22, 1970 activated 20 million Americans from all walks of life and is widely credited with launching the modern environmental movement. Twenty years later, Earth Day went global, mobilizing 200 million people in more than 190 countries and lifting environmental issues onto the world stage.
It's time to think globally and act locally! From Earth Day events and River Clean Ups, to food and film festivals, book fairs, and arts events, LA presents a multitude of opportunities to celebrate, give back, and have a lot of fun along the way!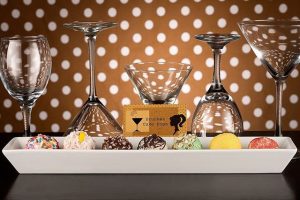 Foodie Con Magic Box @The Reef DTLA 1933 South Broadway Los Angeles, CA 90007
Apr 6-7 Foodie Con is a two-day 'Comic Con' style convention featuring food exhibitors, product tastings, workshops, cooking demos, book signings, and more. Attendees will try, taste, and buy their way around LA's ultimate consumer food and beverage event. Culinary enthusiasts can explore the latest culinary concepts and learn cooking techniques from renowned chefs. Although it's not a sampling event, there will be quite a few vendors sampling products, and various food vendors will be on site selling a wide variety of food. There is no age limit to enter, but if you will be sampling or purchasing alcohol, a valid 21+ ID will be required.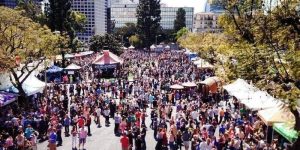 LA Beer Fest Los Angeles Center Studios 450 South Bixel St. Los Angeles, CA 90017
April 6 The 11th annual LA Beer Festival will feature dozens of international and domestic beers, over a dozen food trucks (food sold separately), as well as live entertainment. Admission is for only one session, so make sure to coordinate with friends before buying your ticket. General Admission includes unlimited beer tastings with food sold separately. Festival proceeds will benefit Noah's Bark Dog Rescue, whose aim is to rescue dogs from shelters and find permanent homes for rescued pets. Proceeds from the event will go towards funding food, shelter, and veterinary bills for rescued pets.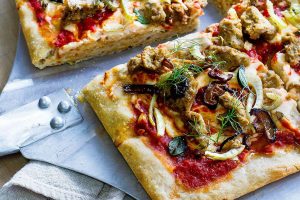 Masters of Taste Pasadena Rose Bowl 1001 Rose Bowl Drive Pasadena, CA 91103
April 7 Masters of Taste is a premier food and beverage festival held at the iconic Pasadena Rose Bowl. Join over 2,500 food and beverage enthusiasts and walk the Rose Bowl field while enjoying delicious, unlimited tastings from LA's top Master Chefs and restaurants, craft cocktail bars, wineries and local breweries. The fourth annual event introduces an exciting new host chef concept, featuring Michael Hung (Faith & Flower) as the premier event host/ambassador. 100% of event proceeds benefit Union Station Homeless Services, a 501(c)(3) organization. Parking is available at the event, free of charge. Guests are encouraged to utilize a car service, such as taxi or rideshare, since this event does serve alcoholic beverages.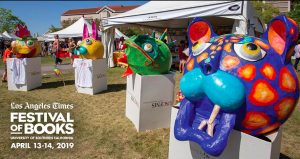 LA Times Festival of Books University of Southern California Los Angeles, CA 90007
April 13-14 Since 1996, The Los Angeles Times Festival of Books has become a world renowned experience gathering writers, poets, artists, filmmakers, musicians and emerging storytellers like no other. Today over 150,000 people attend, making it the largest festival of its kind in the United States. Don't miss the 39th annual Los Angeles Times Book Prizes ceremony on April 12th! General admission and VIP tickets are on sale now.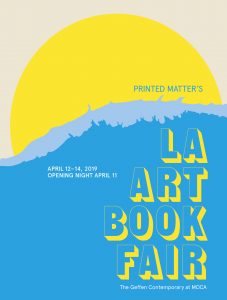 LA Art Book Fair The Geffen Contemporary at MOCA 152 N Central Ave. Los Angeles, CA 90012
April 12-14 Printed Matter presents LA Art Book Fair, a unique event showcasing artists' books, catalogues, monographs, periodicals and zines. Over 250 booksellers and independent publishers from 21 countries will convene to sell their products in this companion to New York's Art Book Fair. Founded in 1976, Printed Matter, Inc. is the world's leading non-profit organization dedicated to the dissemination, understanding and appreciation of artists' books and related publications. Printed Matter's online catalog contains records for approximately 45,000 titles, which includes inventory currently in stock and available for sale, as well as an archive of titles previously stocked.

Original Renaissance Pleasure Faire Santa Fe Dam Recreation Area 15501 E Arrow Hwy. Irwindale, CA 91706
Saturdays & Sundays April 6 thru May 19 Live out your Game of Thrones fantasies at the Original Renaissance Pleasure Faire! Begun in 1963 in Agoura, near Malibu, to create "living history" for school children and their families, the Original Renaissance Pleasure Faire has grown into an annual interactive playground and gallery for over 200,000 participants and guests, and has given birth to an industry nationwide. Attendees are encouraged to wear costumes and people watching is a major part of the Renaissance Faire experience. Fun and frolics include artisans, games, rides, entertainment, food, pub crawl and Tea with the Queen.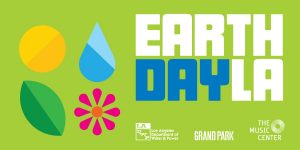 Earth Day LA Grand Park 200 N. Grand Ave. Los Angeles, CA 90012
April 11 Grand Park joins The Music Center and the Los Angeles Department of Water & Power to celebrate Earth Day and offer Downtown L.A.'s residents, workers, and visitors ideas and solutions on how to live clean and go green. The annual event features performances, children's recycled-art projects, e-waste collection, drought tolerant plant tours, plant giveaways, and demonstrations of the latest in green technology. All activities are free and open to the public.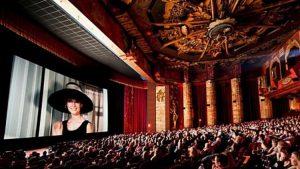 TCM Classic Film Festival Various venues
April 11-14 Held over four days in the heart of Hollywood, the TCM Classic Film Festival is the place where movie lovers from around the world can gather to experience classic movies as they were meant to be experienced: on the big screen, with the people who made them. TCM Classic Film Festival strives to be a place where a community of movie fans of all ages can share their love of classic movies with each other, make new friends and see films as they are seldom seen today. Venues for the TCM Classic Film Festival include some of the most iconic and storied sites in the history of motion pictures. All official Festival venues are within walking distances of each other.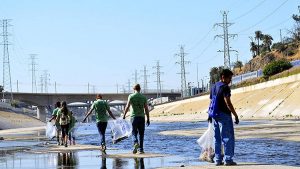 The Great Los Angeles River Clean Up Various locations
April 13, 20 & 27 Join Friends of the Los Angeles River (FOLAR) for their 30th Annual Great LA River Clean Up and contribute to a thriving River ecosystem! Every Earth Month, thousands of Angelenos work together to pull tons of trash from the LA River that would otherwise contaminate water, endanger wildlife, and stifle recreation experiences before dumping into our beaches. By spending just a few hours on the River in April, you can make an immediate positive impact on our neighborhoods, our urban environment, and the Pacific Ocean. Founded in 1986, FOLAR is a 501c3 nonprofit whose mission is to ensure a publicly accessible and ecologically sustainable Los Angeles River by inspiring River stewardship through community engagement, education, advocacy, and thought leadership. Ready to clean up? Sign up here.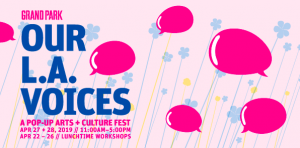 Our L.A. Voices: Spring Arts Festival Grand Park 200 N. Grand Ave. Los Angeles, CA 90012
April 27-28 Our L.A. Voices is Grand Park's week-long spring Pop-up Arts + Culture Fest. The festival's 2019 theme, Origin Stories, explores and showcases distinctly Los Angeles narratives and questions about where we are, how we got here, and where we are going. This free arts fest will feature short film, dance, music, spoken word and theatre performances, as well as visual art by L.A. artists. During both days of the festival, visit Jardin del Arte, the public marketplace at Our LA Voices, featuring a range of art works for sale including paintings, photographs, collages, postcards, jewelry, and plants, from LA artists such as Patrick Martinez, Ramiro Gomez, Chinwe Okona, and Noe Olivas. Jardin del Arte is curated in partnership with Residency Gallery, Savannah Wood, and more.