April 22 is Earth Day, dedicated to creating a prosperous and sustainable future, restoring nature, and building a healthy planet. And we can't think of a better way to celebrate Earth Day than hopping on a bike and tooling around LA on two wheels. If you're looking for bike lanes and bike paths near Circa, check out the LA County Bikeways Map. Ready to ride? We've rounded up some great resources, including bicycle shops, bike rentals, bike repair and maintenance, and scenic bike paths and trails to put your pedal to the metal.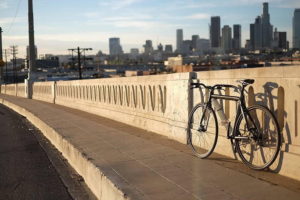 DTLA Bikes 425 S Broadway Los Angeles, CA 90013
What started as an underground basement shop on Broadway has emerged into the premier bicycle shop in Downtown Los Angeles. Located in an 18,000 square foot shop spanning three floors, DTLA Bikes is a cycling destination for fixed gear messengers, urban commuters, weekend warriors, hard core roadies, and leisure riders alike. The shop has over 500 bicycles in stock, along with thousands of accessories. Their knowledgeable staff, who love to ride to work, includes skilled mechanics and service techs.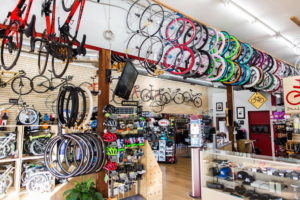 Just Ride L.A. 1626 S Hill St. Los Angeles, CA 90015
LA made and family-owned, Just Ride L.A. is more than just a cycling shop, it's a lifestyle. Established in downtown Los Angeles in 2008, Just Ride has been the go-to destination for Los Angeles' active city cycling community. From small-scale repairs to the highest quality bikes on the market, this award-winning store is a one-stop shop for all of your cycling needs.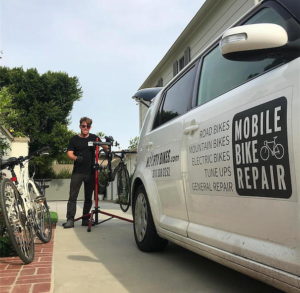 Hoopty Bikes 305 E 9th St. #219 Los Angeles, CA 90015
Hoopty Bikes is a mobil bike repair shop for all types of bicycles. Whether it's an ebike, classic 10-speed, basic commuter, or beach cruiser, they have you covered. For a fast free estimate, text 310-308-0252 a photo of your bike with zip code and the best mobile mechanic in LA will schedule an appointment at your home or office. No shop visit required. They also specialize in restoration of vintage road bikes.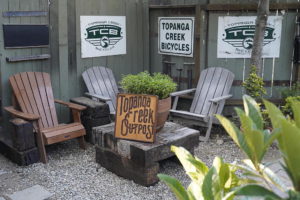 Topanga Creek Outpost 1273 N Topanga Canyon Blvd. Topanga, CA 90290
Topanga Creek Outpost has been building quality custom bicycles since opening their shop over fifteen years ago. They offer customized bicycles crafted with the highest standards based on your needs, budget and style to make each bike uniquely yours. The friendly staff will help guide you through the entire process, from initial design to component specification to work completion, with a straight approach and open communication. They are also an authorized Los Angeles dealer for complete bicycles, bicycle frames, parts and accessories.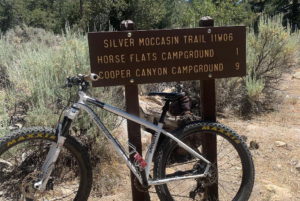 The 8 Best Bike Rides In Los Angeles
From the mountains to the beach, and everywhere in between, you can pedal your way across the city and enjoy almost endless biking opportunities. Take a ride along the coast on the Marvin Braude/Pacific Coast Bike Path or venture up to Cogswell Dam, tucked up in the San Gabriel Mountains above Azusa. Closer to home, you can peel the Arroyo Seco Bike Path from Ernest E. Debs Regional Park all the way up to the Rose Bowl, where you'll find a loop of protected lanes.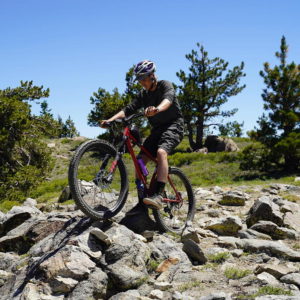 The 7 Best Mountain Bike Trails in Los Angeles
Savvy Angelenos know there's more to our fair city than beaches and Hollywood film sets. Though the City of Angels is home to nearly four million people, it's also central to plenty of green space – even the iconic Hollywood Sign sits in a public park. With all those parks and trails, it's no surprise that there's a ton of phenomenal mountain bike trails near Downtown L.A. See Los Angeles in a whole new light with these seven incredible MTB rides.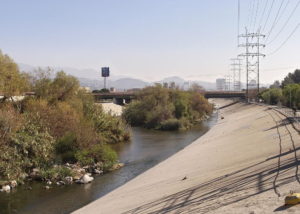 Along the 51 miles of the L.A. River, you'll find a series of disconnected paved paths everywhere from Canoga Park to the Port of L.A. But the most bike-centric activity is along the Glendale Narrows/Elysian Valley Bicycle Path, which cuts through the increasingly cafe and restaurant-filled Frogtown. The bike path runs from Victory Boulevard and Riverside Drive to Elysian Valley's Egret Park, with various notably entry points like Lewis MacAdams Riverfront Park and Rattlesnake Park. Discover the full LA River route HERE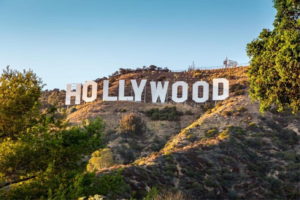 Take a trek through the mix of native chaparral and landscaped paths that cover Griffith Park by bike. For a flat ride, you can stick to the perimeter and the L.A. River Bike Path, take a detour onto Crystal Springs Drive for a bit of an elevation change, or really get adventurous with a challenging climb up Mt. Hollywood Drive. Those cycling to Griffith Park and Observatory must use paved park roads and may park and bike from public spaces around the park. The Observatory has several bike racks. Plan you trip HERE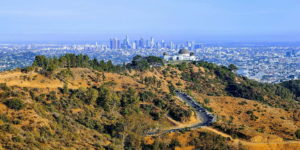 Spokes 'N Stuff Bike Rentals 4730 Crystal Springs Dr. Los Angeles, CA 90027
Located on Crystal Springs Drive in Griffith Park, you can choose a bicycle to rent and enjoy hours in the sun while getting some exercise and seeing the sights. Park in the Rangers Station Parking Lot.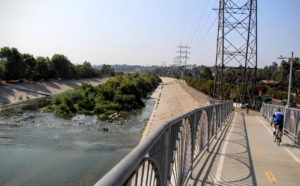 Spinlister Bike Rentals 12575 Beatrice St. Los Angeles, CA 90066
Spinlister is a global bike rental and sharing service that provides a platform to connect bike owners with active people looking to rent or borrow around the world. Through their service, owners list their bikes, renters search for a bike in whatever area they want, and complete the rental process easily through their website, mobile app, or in-store kiosks. They even offer various protection options and delivery services for your peace of mind.
Photo Credits:
Photo #1: DTLA Bikes
Photo #2: DTLA Bikes
Photo #3: Just Ride L.A.
Photo #4: Hoopty Bikes
Photo #5: Topanga Creek Outpost
Photo #6: Topanga Creek Outpost
Photo #7: Topanga Creek Outpost
Photo #8: Glendale Narrows Elysian Valley Bicycle Path/Wiki Commons Junkyardsparkle
Photo #9: Hollywood Sign/Hollywood Sign Trust
Photo #10: Griffith Park Observatory
Photo #11: Spinlister Bike Rentals