Ready to up your cocktail game? The holidays are fast approaching, and it's never too early to start planning ahead for festive celebrations and seasonal gift giving. Near Circa are some of DTLA's premier spirits shops, catering to collectors and connoisseurs of every persuasion. Feeling adventurous? Subscription boxes are a great way to expand your mixology skills, discover new liquors, and experiment with unique ingredients. And no home bar would be complete without the tools of the trade – Bar Keeper in Silver Lake will keep you well-stocked and inspired. Whether you're preparing a holiday soirée, yearning for a tasting adventure, or looking for the perfect gift, it's time to brighten the season with premium spirits.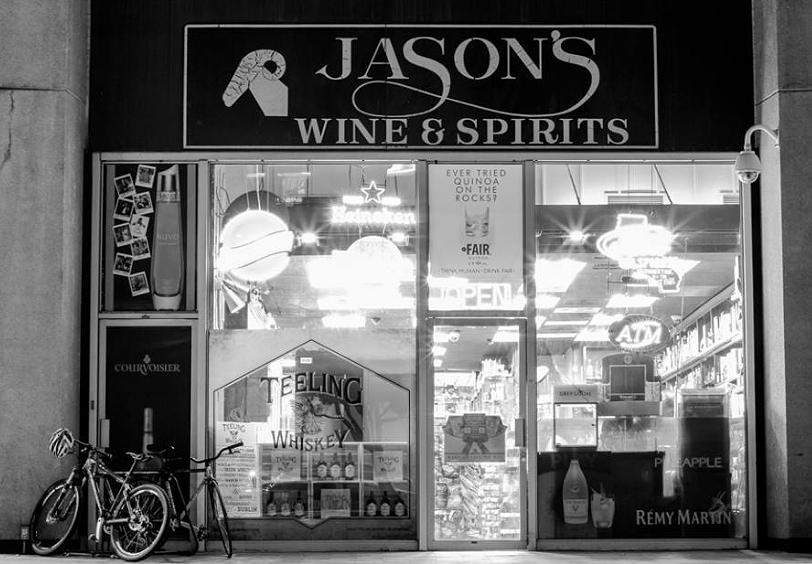 Jason's Wine & Spirits California Market Center 900 S Broadway – Lobby Los Angeles, CA 90015
Nestled in the Downtown Los Angeles Fashion District for over 40 years, Jason's Wine & Spirits offers a wide range of whiskey, vodka, cognac and rum, beer, wine, and champagne, including unique and hard to find bottles. Jason's boasts LA's fastest local alcohol delivery with under-an-hour free service from 9 a.m. to 2 a.m daily. Check their website to find out if you are in their delivery zone. Curbside pick up is available as well. Call ahead to order 213-485-9463.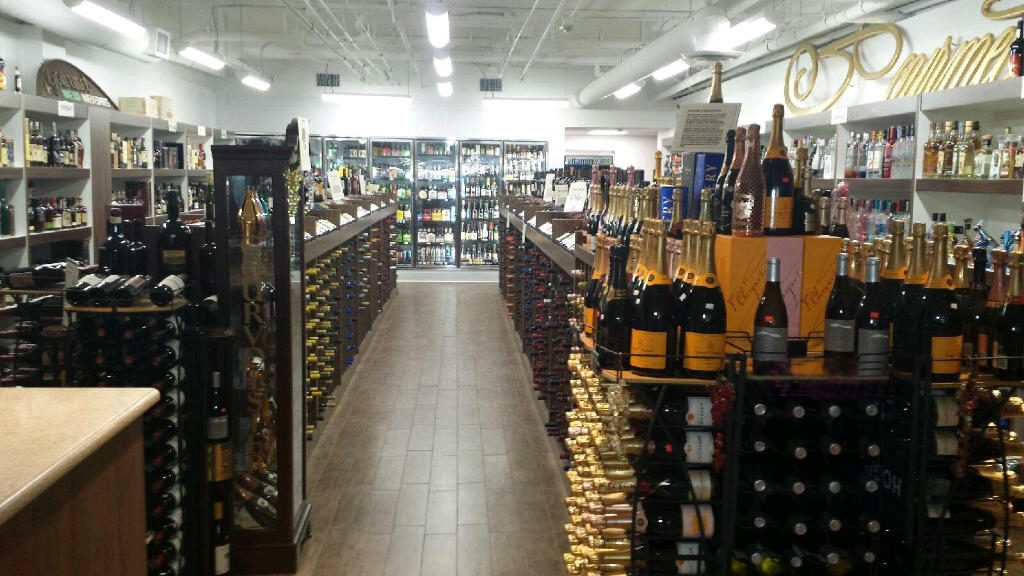 Gourmet Wines & Spirits 300 S Grand Ave LP110 Los Angeles, CA 90071
Located in the heart of DTLA, Gourmet Wines & Spirits offers a large selection of fine liquors, wines, and beers from around the world, including many rare and hard to find items. A one-stop shop for personal and business gift entertaining needs, Gourmet Wine & Spirits offers free delivery to anywhere downtown. Choose from custom made baskets in a wide range of prices, such as Wine/Liquor Baskets, Cheese/Cracker, and Chocolate Baskets. Many wines, champagnes, beer, and soft drinks are already chilled and their "Emergency Platters" can be prepared on short notice.
538 Wine & Spirits 538 South Flower Street Los Angeles, CA 90071
Ensconced in the ground floor of the California Club, 538 Wine & Spirits is open to both club members and non members. This upscale store is a premier source for world class wines and spirits – from rye to rum, they've got you covered. With an in-depth inventory of wines from the West Coast and Europe's great winemaking traditions, 538 sources rare and old vintages by legendary vintners, specializing in cult California, Bordeaux and Burgundy wines. They also feature a selection of Petrossian caviar and Padrón cigars. If you're looking for something in particular or truly special, including hard to find bottles, the knowledgeable staff will find it for you.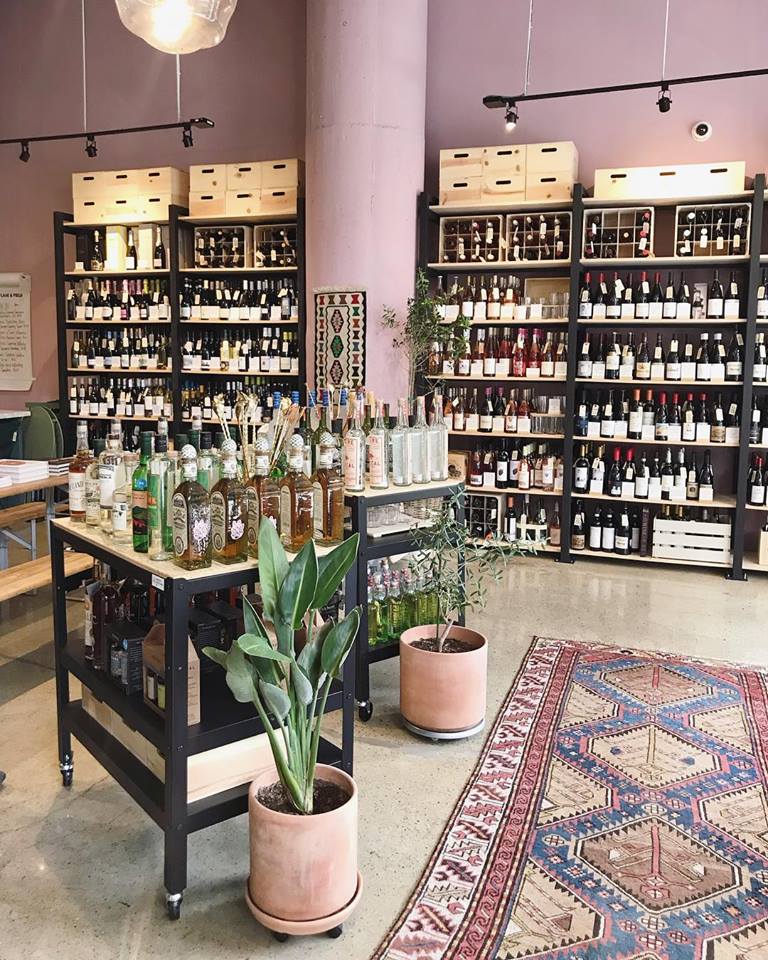 Flask & Field Row DTLA 767 S Alameda St. Ste 180 Los Angeles, CA 90021
Flask & Field is a modern destination for the discovery of wine, spirits, art and design, offering a selection of quality goods for house, home and adventure. The eclectic establishment was founded by entertainment attorney Miriam Yoo, who was inspired by her husband's lack of places to shop for spirits and supplies. Driven by her lifelong passion for wine, hospitality and design, she set out to create a new kind of shop that would address a range of lifestyle needs. Start your holiday shopping early with the Flask & Field 2020 Gift Guide HERE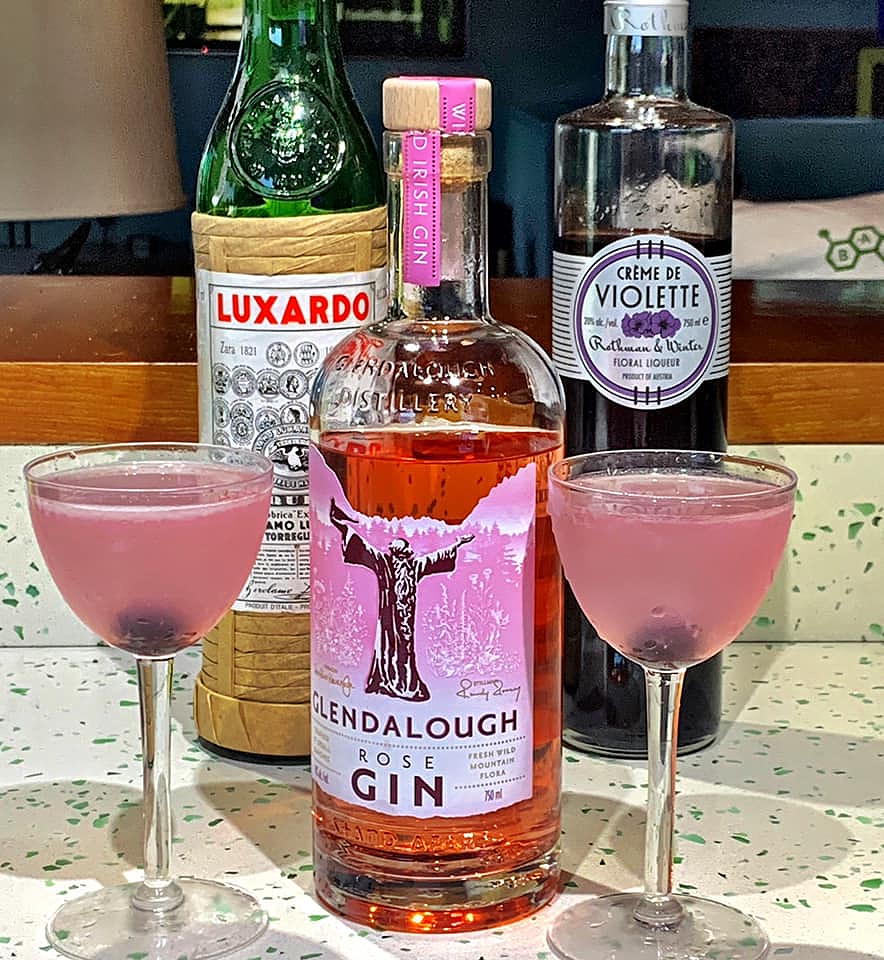 Bar Keeper 614 N Hoover St. Los Angeles, CA. 90004
Established in 2006 at the beginning of the mixology cocktail movement, Bar Keeper is a cozy shop specializing in high-quality spirits, bitters, vintage glasses, and other bar supplies. The store is divided into three sections: bar tools, small batch spirits, and glassware. The helpful staff samples everything they carry, so that they can make recommendations based off what you're looking for. Bar Keeper acquires one-of-a-kind bar accessories throughout the year, so their collection is constantly evolving.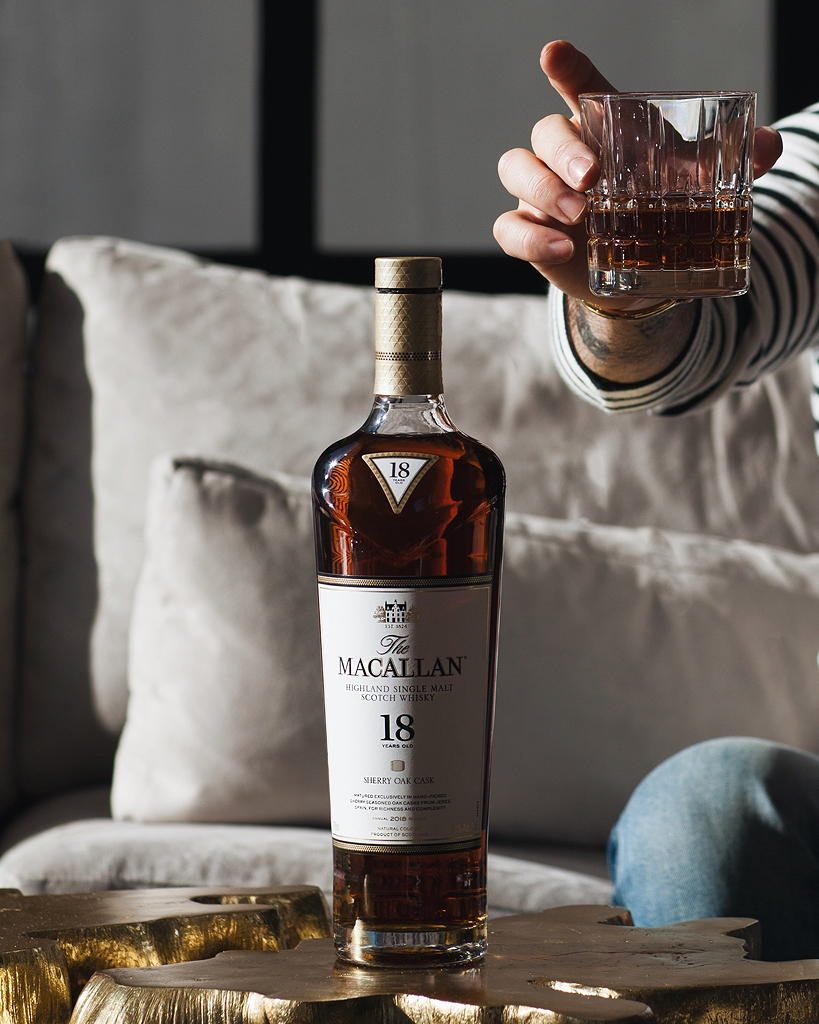 If you're looking to buy top-shelf alcohol for yourself and loved ones, ReserveBar is definitely the website for you. Choose from premium labels like The Macallan, Chivas, Jameson, and Pernod, and have your order shipped straight to your door. ReserveBar was born out of the passion of its founders to allow friends and customers to celebrate and share good times in a uniquely American fashion – by giving the best of premium, reserve spirits, luxury champagne and fine wine as the perfect gift for any holiday, occasion or celebration. Check our their Holiday Gift Guide HERE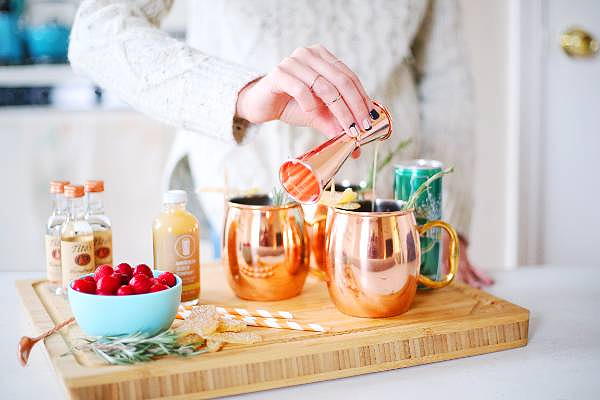 The American Cocktail Club is a premium cocktail subscription box that curates all-natural and world class cocktails. Being part of the Club is like having the coveted seat at a high level mixology bar. This monthly box contain 4 servings curated by award winning mixologists around the USA, using unique, natural, fresh, low calorie, low sugar juice blends. Each flavor is designed to both stand alone, and work in combination—so you can make—or be served—hundreds of different drinks and never make a mistake.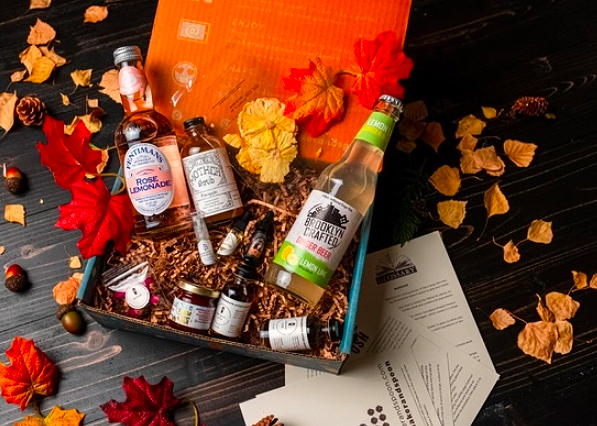 Shaker & Spoon is a monthly cocktail box delivering original recipes plus everything you need to make them. Each month you'll get 3 unique recipes by top bartenders plus the ingredients to make 12 drinks (4 from each recipe), such as syrups, bitters, mixers, garnishes, and more. You'll be exposed to new flavors and combos, and look at your liquor cabinet in a whole new way. Alcoholic beverages are not included.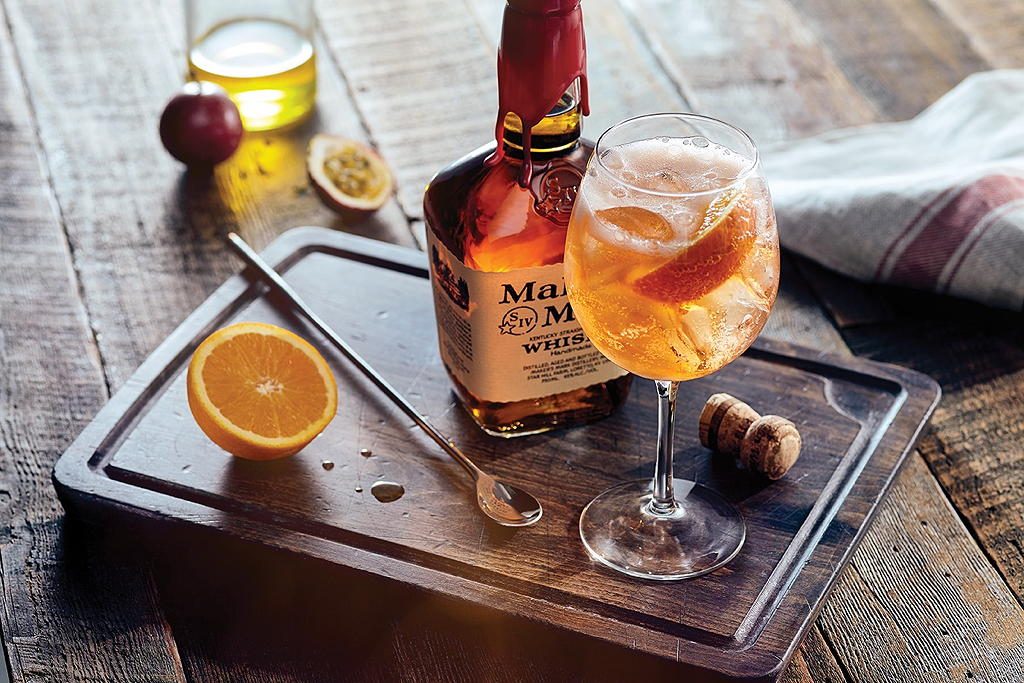 Order your favorite adult beverages online from Drizly, the world's largest alcohol marketplace – one of the best ways to shop for spirits, wine and beer. Drizly partners with top retail stores in over 100 cities across North America, offering a huge selection and competitive pricing with a side of personalized content. In addition to alcoholic beverages, Drizly also sells snacks, soda, energy drinks, cups, party accessories and more. Choose to have your order delivered immediately or schedule it for later.
Photo Credits:
Photo #1: Drizly
Photo #2: Jason's Wine & Spirits
Photo #3: Gourmet Wines & Spirits
Photo #4: 538 Wine & Spirits
Photo #5: Flask & Field
Photo #6: Bar Keeper
Photo #7: ReserveBar
Photo #8: American Cocktail Club
Photo #9: Shaker & Spoon
Photo #10: Drizly